USA Visa Information for Nigerians ? Visa Requirements and How to Apply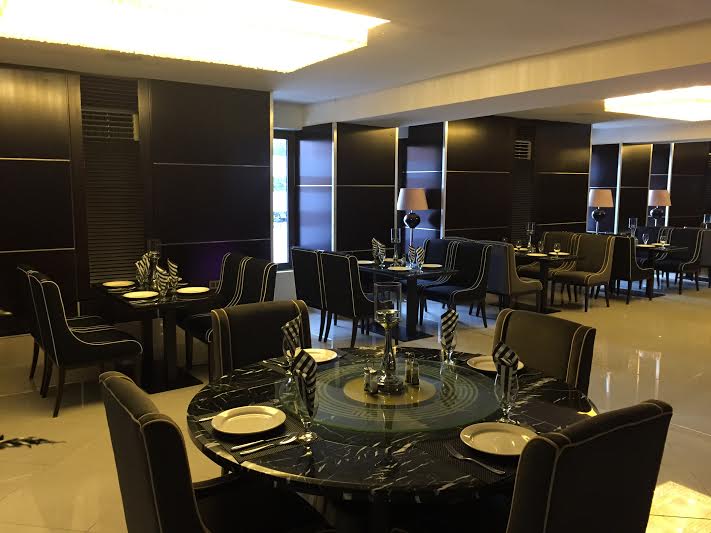 America is well-known for its blockbuster movies, pop-culture and beautiful travel destinations and is, therefore, one of the most sought-after travel destinations in the world. Nigerians visit America for vacation, medical treatment as well as for business. Yearly an estimated 220,000 visa applications are submitted to the USA Embassy by Nigerians. The USA visa process is easy, provided you know all the necessary information. Continue reading this article for more information on American visa types, requirements and how to apply.
[sta_anchor id="apply"]
Applying for a USA Visa
[/sta_anchor]
We will match you with an experienced consultant that will guide you through your USA visa process. Save your time, energy and let us help you process your USA visa now. Read on benefits of using a travel consultant to apply for a visa. Click below to apply for your preferred visa.
We charge a N950 fee (less than $3) to match you with an consultant. Note that we do not help people get jobs abroad nor provide work permits or residency visa if you do not have a job abroad. Read on to see the visa that is best for you.
Types of USA Visa
[table id=95 /] Visa processing time varies, however, after submitting your visa application to the embassy it takes about 3 months for your application to be processed.
General Requirements for a USA Visa
First, it is of value to know that having the necessary documents is important during application for an immigrant or non-immigrant USA visa. The following documents are necessary for either an immigrant and non-immigrant visa application:
A Non-immigrant Visa Electronic Application (DS-160) Form.
A passport valid for travel to the United States with a validity date at least six months beyond your intended period of stay in the United States.
One (1) 2"x2" (5cmx5cm) photograph.
A receipt showing payment of the visa application fee.
An approved Form I-20 (if you are applying for a student visa).
Your latest school results, transcripts and degrees/diplomas (if you are applying for a student visa).
Your interview appointment letter.
Proof that you cam financially sustain yourself.
Your travel itinerary (if you need a tourist visa).
Criminal/court records pertaining to an arrest or conviction.
Above all, it is always advised that every document or information given must be authentic, as there are measures meted out for fraudulent activities which include permanent visa ineligibility.
USA Visa Types
Foreigners or non-citizens need an American visa to travel to the United States. Visa Waiver Program (VWP) grants 90 days visa-free travel duration to some country's citizens. Citizens of countries that do not qualify for the VWP like Nigeria, must obtain a USA visa. There are two major visa types, and they are:
Immigrant visas.
Non-immigrant visas

US Immigrant Visas
Immigrant visas are visas for people who plan to reside permanently in America. Immigrant Visas are most times the first step people take before receiving citizenship. Usually a qualified family member who is already in United States Citizen submits an appeal on the behalf of the intended immigrant. Immigrant visas are also granted to employees who have been hired for an eligible permanent position. Furthermore, to apply the employer or company where one is to be employed must submit an appeal.
US Non-immigrant Visas
Non-Immigrant visas are for individuals who wish to visit the United States for a fixed period of time. It is used by tourist, students as well as business people. There are multiple types of non-immigrant visas depending on one's reasons for traveling. These visas are issued based on the following reasons for traveling. as stated in the table below: [table id=19 /] The following are some of the most common American Visas
Business/Tourist Visa
This visa is intended for people traveling to the United States for business, pleasure or medical treatment. After applying for a business/tourist visa, applicants will wait 158 calendar days before receiving their visa appointment. This visa takes 60 days to process. Stays with Business visas are usually granted for three months or less, while Tourism or Medical visas are generally granted for six months. The validity of the visa ranges between 1 month and 10 years. Tourist visas cost $160.
Work Visa
This visa is intended for individuals traveling to the United States to work. This Visa is different from Immigrant visas because unlike the individual applying for an immigrant visa. In contrast to immigration visa, the individual applying for a work visa is only staying in the United States is only working in the country temporarily. According to U.S. immigration law, you need a specific visa based on the type of work you will be doing. Most temporary worker categories require that your prospective employer or consultant file a petition. Work visas cost $190 and are valid for the duration of work.
Student Visa
This visa is for foreign citizens who are traveling to the United States to study. Before applying for a student visa it is important that you first are accepted and approved by the school or program which you applied. These types of visas take an average of 3 months to process. Student visas are also known as F-1 visas and they cost $160. A student visa is valid for the duration of your studies.
Transit Visa
Transit or Ship Crew Visas are for individuals traveling in immediate and continuous transit through America on their journeys to another destination. On average, a transit visa takes 5 days to process, however it may take longer. All types of Transit Visas are valid for a period of 29 days or until the date you're to depart the U.S on your ticket. Transit visas are also known as C type visas and generally cost $160. C type visas cannot be extended.
Non-Immigrant Visa Fees
[table id=96 /]
This fee does not include visa service charge.
Our Visa service costs between 80 USD to 275 USD, that is, about 30,000 Naira to 100,000 Naira on the average.
Address and Location of the US Embassies in Nigeria
Abuja US Embassy Address
Address
: Embassy of the United States, Plot 1075 Diplomatic Drive. Central District Area. Abuja, Nigeria
Telephone
: (234)-9-461-4000
Fax
: (234)-9-461-4171
Lagos US Embassy Address
Address:
United States Consulate General. 2 Walter Carrington Crescent, Victoria Island. Nigeria
Telephone
: (234)-1-460-3400
Fax
: (234)-1-261-2218
Frequently Asked Questions
Where can I get a USA Visa Application Form?
The USA visa application form can be gotten online from the
US Embassy website
. You can download the form, fill and scan it back, after which you can book an appointment for an interview on the website.
How to Schedule a USA Visa Appointment
To schedule a USA visa appointment, you would need to create a profile on the USA visa website, and fill in the necessary information. The following would be required:
10 digit DS-160 confirmation number
U.S visa application fee receipt number
passport number
SEVIS number (for F, M students and J exchange visitors)
Petition number (for temporary work visas)
Case number (for immigrant visa)
You will need to first schedule a fingerprinting and photograph appointment before scheduling an interview.
How and Where to Pay USA Visa Fees
A non-refundable and non-transferable Machine Readable Visa (MRV) application fee is paid by every applicant whether the visa is issued eventually or not. The type of visa requested for determines the fee.
The U.S visa fee can be paid online or at the bank.
All visa applicants except the type K visa applicants can pay their visa application fee at any GTB branch. Applicants can also pay through GTBank's online bill pay service.

How much does the US Non-immigrant Visa Fee Cost?
The visa application fee for each non-immigrant visa type depends on the visa class. In Nigeria, the majority of visa applicants will pay either $160, $190, or $265 at GT Bank.
How to Submit USA Visa Application
Since most of the processes are online, once the application form is filled, they should be submitted via that platform.
USA Visa Processing Time
When a USA visa application is submitted, it might take a while to get an appointment. It is, therefore, necessary to apply at least 3 months before the intended date of travel.
How to Collect your USA Visa
Once an applicant's visa is approved, it is sent to the document pick-up location specified by the applicant during the appointment scheduling process. There are no charges for this service. For further information, you can visit the official
US embassy
website.
Check out information on...
Turkey is a transcontinental country, having parts of it in Europe and Asia. Over time, Turkey has metamorphosed into a large business hub with a vibrant economy, little wonder why a lot of persons want to go there. The official language of the Turkish people is Arabic, but bits of English is spoken in major regions. If you want to go to Turkey, you must, first of all, know the intricacies involved in applying for a Turkish visa. You must also know the types of visas available.
The United Kingdom, consisting of England, Scotland, Whales and Northern Ireland, is on the continent of Europe. The language spoken is the English language. Citizens of other countries who need to travel to the UK need to apply for a UK visa. UK visa eligibility entails certain requirement.