Tanzanian Visa Application in Nigeria: Requirements, How To Apply
The Republic of Tanzania bordered by Uganda and Kenya is in East Africa. The executive capital of Tanzania is Dar es Salaam, and the legislative capital is Dodoma. The official languages in Tanzania are KiSwahili and English. Largely dominated by Christians, the Tanzanian currency is the?Tanzanian shilling. Nigerians looking to visit Tanzania need Visas. Are you a Nigerian, looking to travel to Tanzania? Do you need a Tanzanian visa? Here's all you need to know.
[sta_anchor id="apply"]
Applying for a Tanzanian Visa
[/sta_anchor]
We will match you with an experienced consultant that will guide you through your Tanzanian visa process. Save your time, energy and let us help you process your Tanzanian visa now. Read on benefits of using a travel consultant to apply for a visa. Click below to apply for your preferred visa.
We charge a N950 fee (less than $3) to match you with a consultant. Note that we do not help people get jobs abroad nor provide work permits or residency visa if you do not have a job abroad. Read on to see the visa that is best for you.
Types of Tanzanian Visas
Tanzania Visa Requirements For Nigerians
Documents required to apply for a Tanzanian visa in Nigeria Includes:
A valid Nigerian passport
A duly filled Tanzanian visa application form
2 recent passport sized photos
Tanzanian Visa application fees
An Invitation letter (Tanzania Visitor visa applicants)
An Introduction letter from applicant's employer (Tanzania Working visa applicants)
Itineraries and Hotel reservation (Tanzania Visitor visa applicants)
Current bank account statement
Proof of Yellow fever vaccination
Marriage certificate
Children birth certificate (if any)
Six-months bank statement
Proof of ownership
Family pictures
Tax clearance
Supporting documents might need to be submitted as requested by the embassy.
Tanzanian Visa Types
There are several types of Tanzanian visas. The major categories of these visas are the single entry visas and the multiple entry visas. The single entry visas allow a visitor into Tanzania just once. If the visitor leaves before the visa validity expires, the visitor would need to reapply for a new visa. The multiple-entry visa is the reverse of the single entry visa. All the visas explained below fall into one of the two categories.

Tanzanian Business Visa
The Tanzanian business visa is issued to who intend to attend business related meetings,?scientific research, and symposiums in Tanzania. It is also issued to prospective investors and entrepreneurs who intend to start up a business in Tanzania. Applicants for the Tanzanian business visa must submit a business letter addressed to the Tanzanian Embassy.
?
Tanzanian Tourist Visa (Holiday Visa)
Issued to persons going to Tanzania for vacations, tourism, recreation, or to visit friends and family. Nigerian, Tanzanian visa applicants must provide a copy of their round-trip airline confirmation showing the intended date of entry and exit from Tanzania.
Tanzanian Transit Visa
The Tanzanian transit visa, issued to persons traveling through Tanzania for no longer than 3 days. It is also issued to persons who are traveling to join a ship as a member of the crew. The applicant for this visa should have an onward ticket, money that would suffice the travel expenses, and an entry visa into the third country.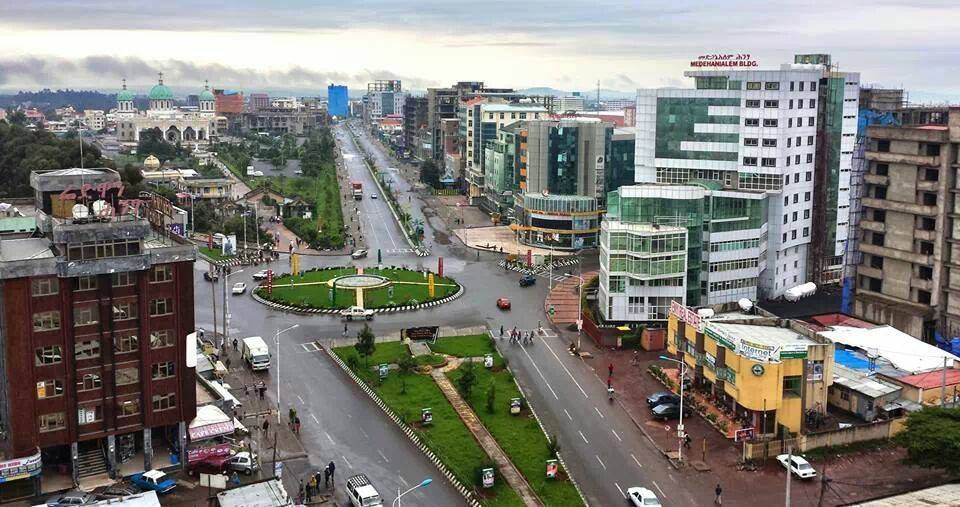 Tanzanian Working Visa
Issued to persons who intend to work in Tanzania, the temporary and permanent work visas are the two major types of Tanzanian work visa.
Referred Visa
The Tanzanian referred visa is a type of visa that requires special clearance from the Director of Immigration Services in Dar es Salaam. Nigerians and a few other countries need a referred visa to enter into Tanzania.
Address and Location of Tanzanian Embassy in Nigeria
Tanzania High Commission Nigeria, Abuja
Address
: No 21, Yedseram Street, Close to IGP Residence. Maitama, Abuja.
Email
:
[email protected]
.
Embassy of Tanzania, Lagos
Address
: No 8, Agoro Odiyan Street. Victoria Island, Lagos.
Telephone
: +2341613604
Fax
: +2341610016, +2341618908

Frequently Asked Questions
Where to Get a Tanzanian Visa Application Form
The Tanzanian visa application forms are available online for download. Once they are downloaded, ?they should fill and submit to the Tanzanian High Commission.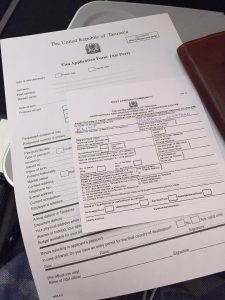 What Countries need a Tanzanian Visa?
The table below shows the countries that have visa exemption to Tanzania and can stay for up to 3 months, and also countries that require visas mostly like Tanzanian visas on arrival.? It's important to note also that all "western" passport holders are eligible for a visa on arrival. [table id=52 /]
How to Schedule a Tanzanian Visa Appointment
There is no need to book appointments for Tanzanian visas. Once the application form has been filled, it should be brought to the commission for verification, and the necessary processing fee should be paid. the applicant would just await approval. Only Tanzanian E-visas do not need physical verification.
How and Where to Pay Tanzanian Visa Processing Fees
Cash payment could be made at any UBA Bank nationwide into the Tanzanian commission account. All fees paid before visa approval are non-refundable.
How to Submit Tanzanian Visa Application
Once the Tanzanian application form has been filled, the visa applicant is expected to go to the Tanzanian commission with all other supporting documents for verification.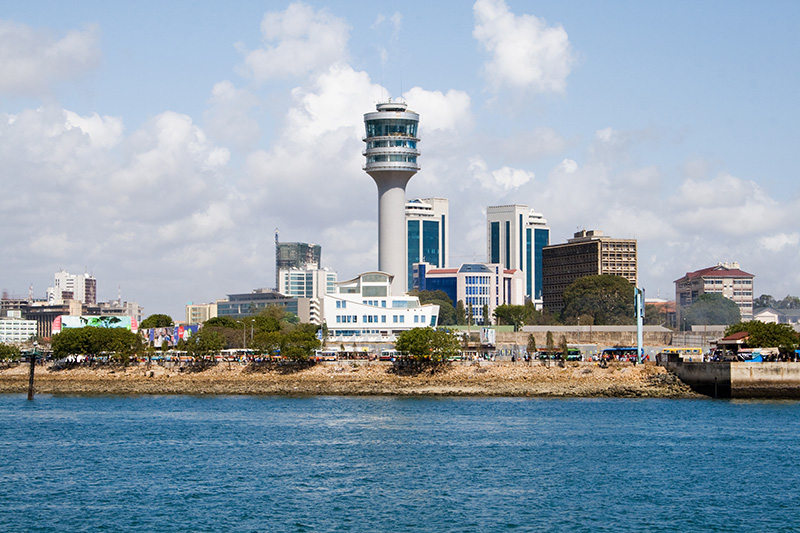 Tanzanian Visa Processing Time
It takes a minimum of 5 working days to process normal visas and about 6 weeks to process Referred visas. Expedited services are available at an extra cost, and it takes at least 3 working days.
Where to Collect Approved Tanzanian Visa
Once the visa process is completed and the visa application is approved, the applicant would need to go to the Tanzanian High Commission in Abuja to pick it up.

Check out how to apply for ...
South Africa is one of the most popular countries in Africa. As the name implies, the country is at the base of Africa. South Africa is a multilingual country having 11 official languages of which the English language is one. People who intend to travel to South Africa for one reason or the other need to obtain a South Africa visa that tallies with their purpose of travel.
Qatar is an independent state in the Arabian Gulf with Doha as its capital city. It is on the continent of Asia. It has a progressive economy and it?s one of the world?s most important producers of oil and gas. Qatar is majorly an Islamic state upholding the Islamic traditions. English widely spoken, the official language is Arabic. Nigerians?interested in going to Qatar should read this.
The Republic of Kenya is a fast-rising African country. Kenya?has a number of attractive cities, one of which is Nairobi, the country?s capital. Kenya has several clean beaches and many other admirable tourist attractions. Kenya?s official languages are Swahili and English. There are several African countries whose citizens do not require a visa?to enter Kenya. Nigerian citizens, however, need an appropriate Kenyan visa in order to gain entry into the country, this blog post covers how to go about this and lots more.