Dubai Visa Information for Nigerians - Visa Requirements and How to Apply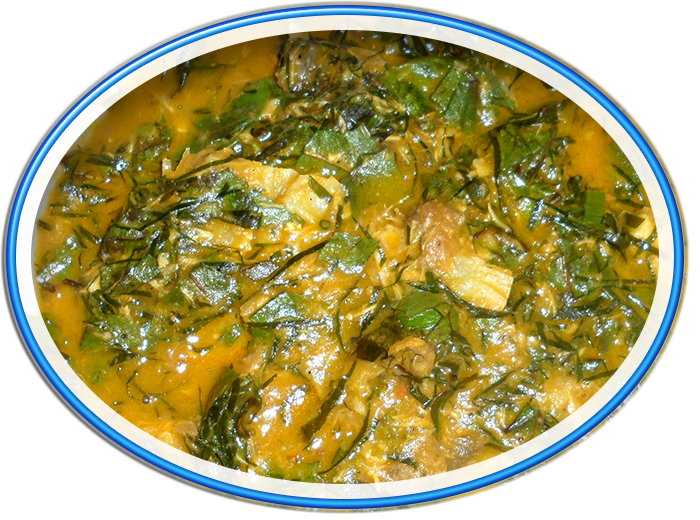 Getting a visa to visit Dubai is not hard provided that you have all the relevant information to get the type of visa one needs. Read our guide to find out how you can apply. Dubai is a premium location for business and a prime destination for holiday trips. The United Arab Emirates' (UAE) most populous city is one of the fastest developing countries in the world with the busiest international airport and iconic buildings like the Burj Khalifa. This paradise is very easy to access as the processes of getting a UAE Visa from Nigeria is simple and usually without stress. This is why Dubai/UAE welcomes thousands of Nigerians coming into its country year in, year out. Nigeria accounts on the average for 127,000 overnight visitors to Dubai.
[sta_anchor id="apply"]
Applying for a Dubai Visa
[/sta_anchor]
We will match you with an experienced consultant that will guide you through your Dubai visa process. Save your time, energy and let us help you process your Dubai visa now. Read on benefits of using a travel consultant to apply for a visa. Click below to apply for your preferred visa.
We charge a N950 fee (less than $3) to match you with a consultant. Note that we do not help people get jobs abroad nor provide work permits or residency visa if you do not have a job abroad. Read on to see the visa that is best for you.
Types of Dubai Visa
[table id=92 /]
These are the basic documents required to receive a Dubai visa. Additional documents needed may vary per visa type.
A valid Nigerian passport which must be valid for at least 6 (six) months.

You Visa Application Form duly filled.

Photocopies of your ID card and Passport (including valid and expired visas).

A proof of health insurance.

A Proof of Financial Status: A copy of your recent Nigerian bank statement going back 6 (six) months showing that you have sufficient funds to stay in Dubai.

A Copy of a Confirmed Itinerary: This means you must show all your travel plans which would include the date of arrival and departure. It is important you include your flight details.

A Proof of Residency: In most cases, you have to show where you would be staying. If you are staying in a hotel, you can show evidence of a hotel reservation.

Dubai Transit Visa
Dubai Transit 48 hours Visa is intended for travelers having business meetings or taking stopovers through their onward journey. This Visa takes 3 - 4 working days to process. The visa is valid for 30 days from the date of issue and can only be used for 48 hours or a period of less than 2 days.
This visa is applicable for Male / Female with onwards flight only. The applicant also needs to attach the visa for onwards destination.
Dubai Service Visa
This is granted to people who have a job required of them to do in Dubai or anywhere in the UAE. It takes 3 - 4 working days to process and lasts for 14 days. The visa also allows applicants to take their family along. No additional documents are required for service visa.
Dubai Tourist Visa
You do not require a sponsor for this Visa, unlike the Visit Visa. It lasts for 30 (thirty) days with no form of extension and remains valid for 58 days from the date of issue. When applying for a Tourist Visa, you may be required to provide a letter from your employer, stating that you have been granted leave from work and that you will be returning to your job after the trip. Also, applicants for a 30-day visitor visa must be of high profession and must provide evidence of the profession. If you are self-employed, you can show copies of your business registration in Nigeria and tax documents.
Dubai Visit Visa
This Visa is broad in its purpose as you can use it for most purposes to go to Dubai whether you are visiting relatives and friends or for business. This Visa allows you a period of stay of 3 (three) months and takes 3 ? 4 working days to process. Visit visa is non-extendable.
Apart from the list of requirements mentioned above, a ?letter of invitation? from your host will be required. This letter is mainly to indicate the contact information of your host, address, signature and date and a copy of their UAE Passport information page or Residence Permit.
Dubai Visa Fee
The type of visa influences the fee. Payment of visa fee is done at the visa application centre (Electronic receipt).
[table id=20 /]
For further details, you can visit one of the many
Dubai Immigration websites
.
Dubai Visa Application Center, Lagos
Address
: Manor House, Plot 110, Admiral Ayinla Way, Opposite Treasure Garden Estate, 3rd Roundabout, Lekki-Epe Expressway, Lekki Phase I, Lagos, Nigeria.
Dubai Visa Application Center, Abuja
Address
: United Arab Emirates Embassy. No 2, Columbia Close Office, Colorado Street, Minister?s Hill, Maitama, Abuja.
Telephone:
+
234-9875-0270
Email:
[email protected]
Frequently Asked Questions about Dubai Visa
Is it mandatory for me to obtain a visa to enter Dubai as well as UAE?
Visa is mandatory for all non-UAE citizens to travel to UAE except citizens of some AGC Countries like Oman, Bahrain, etc. Dubai is a city/Emirate of the UAE and you apply for a UAE Visa that allows you to enter Dubai or any of the Emirates in the UAE.
How do I pay for my Dubai Visa Fees?
You can make your payments at UAE?s Visa application centres in the UAE embassy.
My Nigerian Passport expires in less than 6 (six) months would I be granted Dubai Visa if I apply?
No. It is specifically stated that your Passport must be valid for not less than six months. So your application will likely be refused.
Do infants and kids require visa to enter UAE
?
Yes. Children of all ages traveling with their non-UAE citizen parent will require a visa to enter the UAE.
Who is eligible for visa on arrival in Dubai
?
Nigerians are not eligible for a UAE Visa on arrival. However, if you are a national of certain European and Asian countries, there may be no need for a Visa prior to arrival.
How many days before my intended visit or arrival in Dubai should I apply for a visa?
It takes 3 to 4 working days for the processing of your visa, and it is recommended to apply for a visa in advance weeks before your intended visit.
This will help for on-time processing of visa while assuring you of a hassle-free travel to UAE.
Can I book my ticket before applying for a visa?
Yes, you can book your tickets to Dubai before applying or processing of visa.
Does UAE visa allow both entry and exit from airports in UAE?
Valid visa enables for both entry and exit from pasting all UAE?s airports which are one of the busiest in the World.
How about visa application fee?
To inquire about your visa application fee or discuss any visa-related query, call our travel experts on 0700 880 8800
Is visa fee refunded in case my application is rejected?
No. This is because immigration authorities of the UAE do not return fees of failed visa applications.
Can I reapply for a Dubai visa?
You can apply for a Visa again even if you have been rejected before.
It is suggested that you find out a reason that is an indicating factor for your first disqualification and this time try to meet the provisions.
How will I receive my Dubai Visa?
Once your Visa is ready, you will receive an email.
Is it for sure that I would enter UAE if I apply and get a visa?
This depends on the immigration authorities? decision based on the verification of your documents as well as certain other criteria at the point of entry. The authorities can deny even people with Visas entry into the UAE.
Are there consequences of extended stay without the renewal of visa in UAE?
Yes. Apart from legal actions and payment of hefty overstay penalty, you may not be able to apply for UAE Visa in future.
What are the common reasons why my Visa application was rejected?
The UAE immigration authorities do not usually state reasons for refusal; however, your visa may be rejected for any of the following reasons:
An invalid Passport. That is, your Passport has expired or is to expire in less than 6 months.

Visa applications with typographical errors of names, date of birth, address, etc, as well as Visa applications with blurred pictures.

You were previously granted Visa of any type but did not use it and did not cancel.

This also applies to individuals on Residency Status who left the country without cancelling the UAE Visa.
To avoid a case of Visa application rejection, get credible advice from our trusted experts.

Also, check out how to get?
Qatar is an independent state in the Arabian Gulf with Doha as its capital city. It is on the continent of Asia. It has a progressive economy and it?s one of the world?s most important producers of oil and gas. Qatar is majorly an Islamic state upholding the Islamic traditions. Although English is widely spoken, the official language is Arabic. Nigerians interested in going to Qatar would need a visa.
The Federation of Malaysia is one beautiful country on the continent of Asia. It is a combination of 11 states and 2 federal territories. The capital of Malaysia is Kuala Lumpur. The capital has the two largest skyscrapers in the world. Malay is the official language in Malaysia, nevertheless, Malaysian English is widely spoken. Malaysian?s currency is the Malaysian ringgit. Citizens of Nigeria need a visa in order to gain entry into Malaysia. https://hotels.ng/guides/visa/list-and-addresses-of-foreign-embassies-in-nigeria/