Australian Visa Information for Nigerians - Visa Types & Requirements
Australia, officially known as the Commonwealth of Australia, is the 6th largest country in the world by total area. It is on the continent of Australia. The widely spoken language is Australian English. The country has fascinating places with over 10,000 beaches that visitors would entirely love. It has a booming economy with a high life expectancy and low unemployment rate. If you are interested in getting an Australian visa, then you are in the right place as we have compiled useful information about this.
[sta_anchor id="apply"]
Applying for an Australian Visa
[/sta_anchor]
We will match you with an experienced consultant that will guide you through your Australian visa process. Save your time, energy and let us help you process your Australian visa now. Read on benefits of using a travel consultant to apply for a visa. Click below to apply for your preferred visa.
We charge a N950 fee (less than $3) to match you with a consultant. Note that we do not help people get jobs abroad nor provide work permits or residency visa if you do not have a job abroad. Read on to see the visa that is best for you.

Types of Australian Visa
[table id=99 /]
Entries vary per visa type and would be specified by your embassy.
General Requirements for an Australian Visa
Persons who want to get visas to Australia must first meet the Australian character requirements. You must prove that they have no criminal records for at least a year. You might also have to provide a police certificate to support your claim. Apart from the Australian character requirements, there are certain important documents that would be needful in order to apply for an Australian visa. They include:
An Australian visa application form.
An International Passport or travel document valid for at least 6 months after the expiry of your visa. N:B: Your passport must have at least two unused page for entry/departure visa endorsements.
A proof of the Australia visa application fee payment (An original receipt).
A 29mmx34mm, coloured passport with white background.
Financial documents to provide that you can financially sustain yourself in Australia.
These documents might include? six-month bank statements- proof of earnings or the financial document of a guardian in Australia that has sufficient resources to financially support you.
Letter of Introduction
Marriage certificate
Children birth certificate (if any)
Proof of ownership
Family pictures
Tax clearance
Most of the documents cut across all the different types of Australian Visas. Original documents are mandatory for your application. Additional documents vary per visa type.
Australian Visa Types
Australian visas have the conventional categories, enlisting the available Australian visa types. These categories include the short-term visas and the work visas. We've taken out time to compile useful information about these visa types so that you have all you need to know and make a seamless choice. Find them below:
Short-Term Visas
These are visas issued for a short period of time, conventionally between three to six months. They are also usually issued to visitors, tourist, individuals traveling for businesses, and those traveling through Australia. They include the following:
Visitors Visa: This lets you into Australia, for visits, business purposes for up to three, six or twelve months. It should be noted that you aren't allowed to use this visa for work purposes, as there is a different visa for that.
Transit Visa
Electronic Travel Authority: This is issued for short-term visits for tourism or business purposes, but is only available to passport holders from certain countries, location, or region. Most of the electronic travel authority visas are issued online between the Australian Department of Immigration and travel consultants, airlines, or specialist service providers.
eVisitor: This is a free visa if you are an eligible passport holder outside Australia, and you wish to work in Australia or visit for business or tourism.
Work Visas
This is predominately for individuals who have a particular skill set in high demand in Australia, and the Australian Government or a key employer is willing to have you come over. To be eligible for this, then you must do the following:
Apply for a skill select visa: Here, skilled workers and business people interested in migrating to Australia are been considered for a skilled visa by the applicant submitting an "Expression of Interest" (EOI) through skill select. An EOI is an indication that you would like to be considered for a skilled visa. It is not to be mistaken for a visa application.
You can apply for a temporary work (skilled) visa. Applying for this indicates that you wish to travel to Australia to work in a nominated occupation for an approved employer for up to ten years.
Click here to read more about Australian Work Permit.
The types mentioned above are further subdivided into categories and specifications. To access other Australia visa types and their requirements, visit the Australian Government Department of Home Affairs.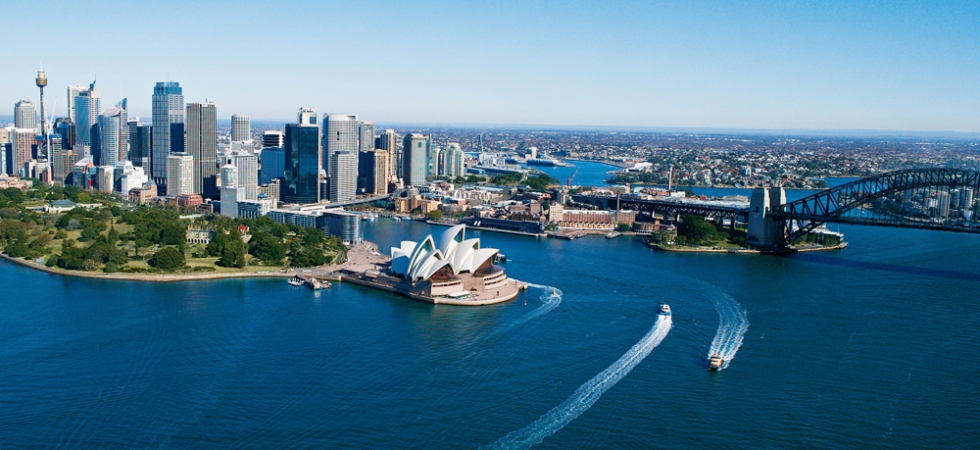 Australian Visa Fees
[table id=100 /]
Get Help Processing your Australian Visa
To help with your visa application making the application process stress free, and for more inquiries, you can send us an email: [email protected] and a consultant will get in touch with you as soon as possible.
Where To Apply For An Australian Visa
Address and Location of Australian Visa Application Center in Nigeria
[table id=89 /]
Address and Location of Australian Embassy in Nigeria
Address: Embassy of Australia, Abuja. 5th Floor, Oakland Centre 48 Aguiyi Ironsi Street Maitama, Abuja Nigeria
Telephone: (09) 461.2780, +234.9.461.2780
Fax: (09) 461.2782, +234.9.461.2782
Frequently Asked Questions
How and Where do I Pay My Australian Visa Fees?
Payments of the visa fees can be made in cash at the Visa application center. They could also be paid at the bank through the immiAccount using Credit cards. Once payments are made, applicants should collect a receipt as it is the only proof that payment was made.
How do I Submit an Australian Visa Application?
After the Australian visa form has been duly filled, it should be submitted at a visa application center alongside all the supporting documents. Missing or inappropriate documents might ruin an application.
How Long Does It Take to Process An Australian Visa?
If an applicant properly follows the due Australian visa application process, it might take about 4 weeks to process the visa.
How can I Track My Visa?
Once the application process is done, every applicant is issued a Transaction Reference Number (TRN). Applicants can track the status of their Australian visa process with this unique number.
How do I Collect My Australian Visa?
Applicants who have been granted visas would receive notifications via email. Depending on what means was earlier specified by the applicants, visa documents could be returned via courier service.
For the purpose of Nigerians, or other Nationals living in Nigeria, the following Australian Embassies are the go-to centers for your interviews and other inquiries. If you do not live in Nigeria, you can visit the nearest Embassy in your location.

Asides applying for an Australian visa, you can also apply for...
The United States of America, one of the most sought-after countries in the world is in North America. The official language there is the English language. Citizens of other countries would need to apply for a US visa to come to the Country.
Turkey is a transcontinental country, having parts of it in Europe and Asia. Over time, Turkey has metamorphosed into a large business hub with a vibrant economy, little wonder why a lot of persons want to go there. The official language of the Turkish people is Arabic, but bits of English is spoken in major regions. If you want to go to Turkey, you must, first of all, know the intricacies involved in applying for a Turkish visa. You must also know the types of visas available. The necessary Turkish Visa information is expounded here.
As one of the most developed countries in the world, Canada is the world?s largest country by total area. Situated in North America, It shares a border with the United States. It is a bilingual nation with both English and French as official languages. Citizens of foreign countries who intend to travel to Canada would need a visa unless they are from countries that are eligible for the Waiver Program.