Top Locations For A Family Vacation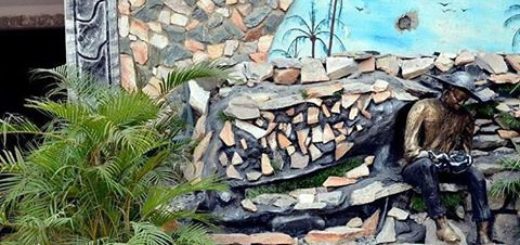 A vacation with loved ones brings fun activities and unforgettable memories that bind members of the family forever. Here, there are no age restrictions and everyone gets to partake in the joys of the household, from the toddlers to the greying grandparents. It is a time to behold new sights, embark on new adventures, learn from different environments and cultures, refresh relationships, and most of all, strengthen bonds in the family. Most people, however, have no clue as to where, how, and where to take their families for a wonderful period of adventure and fun. This is why we have set out to help you make this plan. We have also gone ahead to make a list of some of the best destinations for the perfect family vacation you have been hoping for.

Obudu Mountain Resort
Popularly known as Obudu Cattle Ranch, this is one of the best locations in Nigeria for the perfect family vacation. It is the kind of holiday that requires adequate planning even. This is because Obudu Mountain Resort is a hive of enjoyable activities that cannot be exhausted in a day. Just a few kilometres off the Cameroonian border and some 30 minutes into the town of Obudu from which the resort gets its name, Obudu Mountain Resort welcomes thousands of tourists every year from local and international destinations. It is a fascinating place to visit, and even the journey to it is exciting. The road to Obudu Mountain Resort is a winding one, and is 11km long, with over 10?
hairpin?
bends.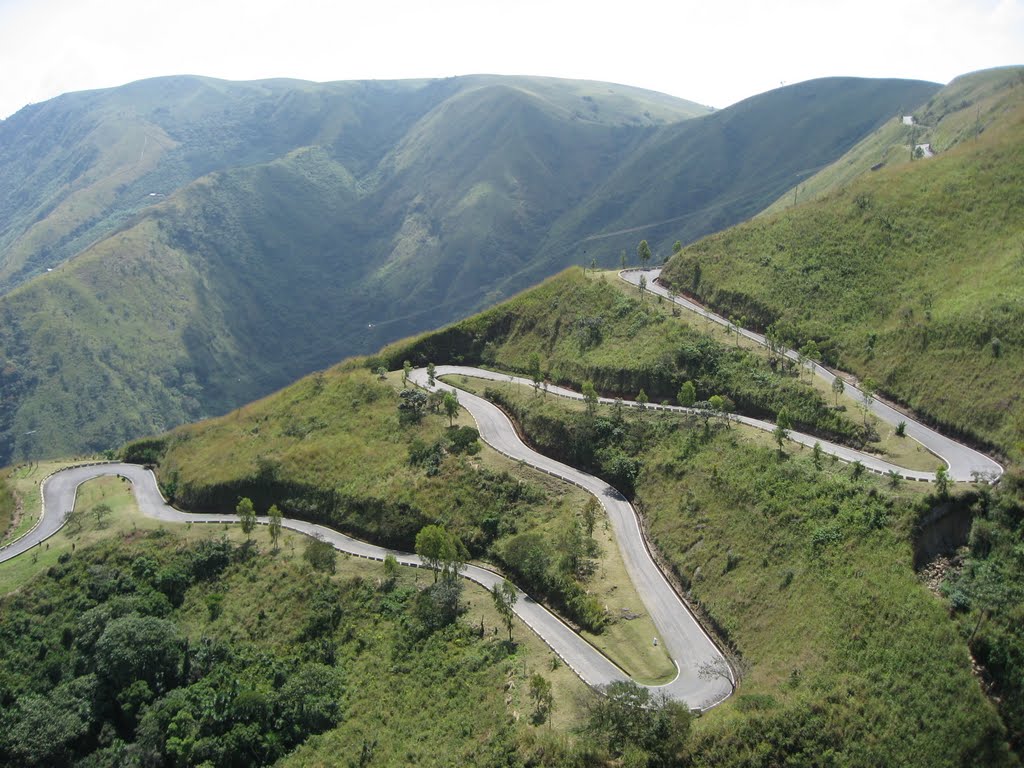 The lush greenery prepares you for the beauty of nature at this resort. You and your family members will be pleased by the favourable weather conditions and the picturesque quality of the resort, especially from the mountaintop. Outdoor activities abound aplenty and include mountain hiking, golfing at the resort?s nine-golf course, bonfires, bird watching, and swimming. Here, nature is the third companion, after your family.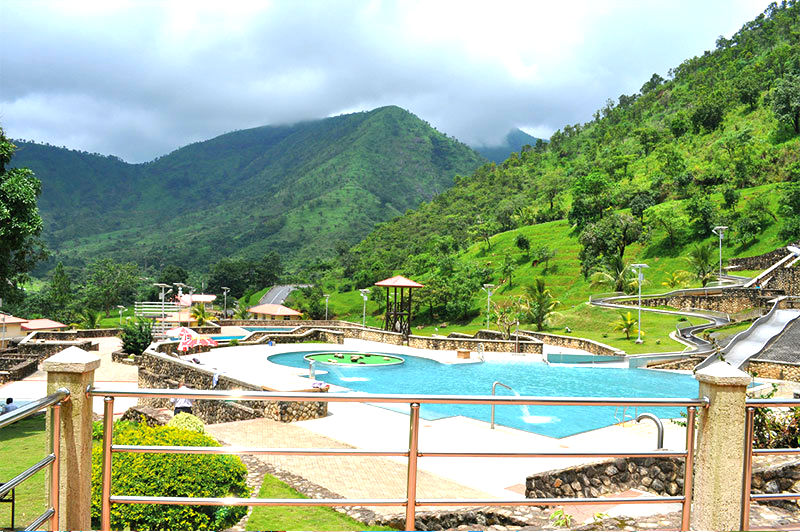 Wonderful dishes are served at the Terrace Restaurant and Bar and a roundtable meal can be enjoyed by the members of your family, including local and foreign delicacies. The
Love Garden?
is also a beautiful place to take a stroll too, and running through it is a beautiful, fast-flowing stream with shiny cobblestones at the bottom.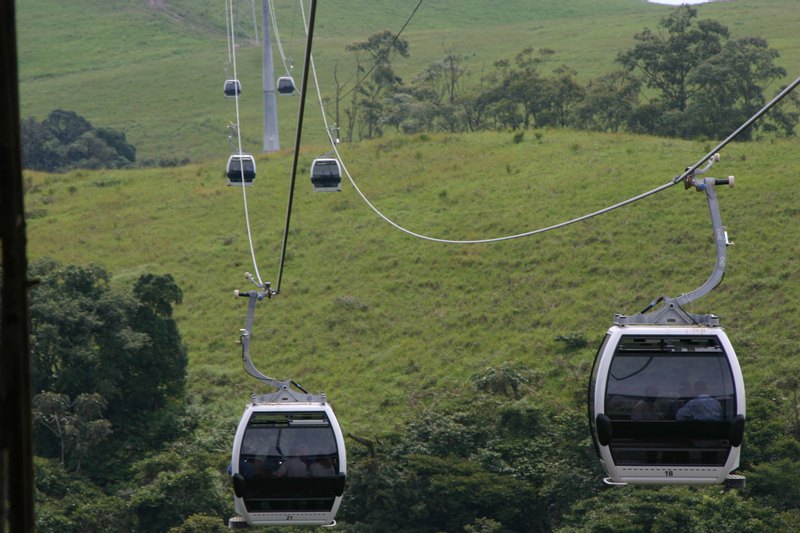 There are different accommodation options available for different budgets. These include self-contained suites, the 2-bedroom Governor?s lodge with private facilities, African huts and chalets. Move around in cable cars, the longest in Africa, over the plains and hills, across the landscape while you watch the birds from the enlarged views of your binoculars. Outside the Obudu Mountain Resort is the local market which serves as a gift shop for local items like handmade pieces of jewellery, art paintings and other artefacts.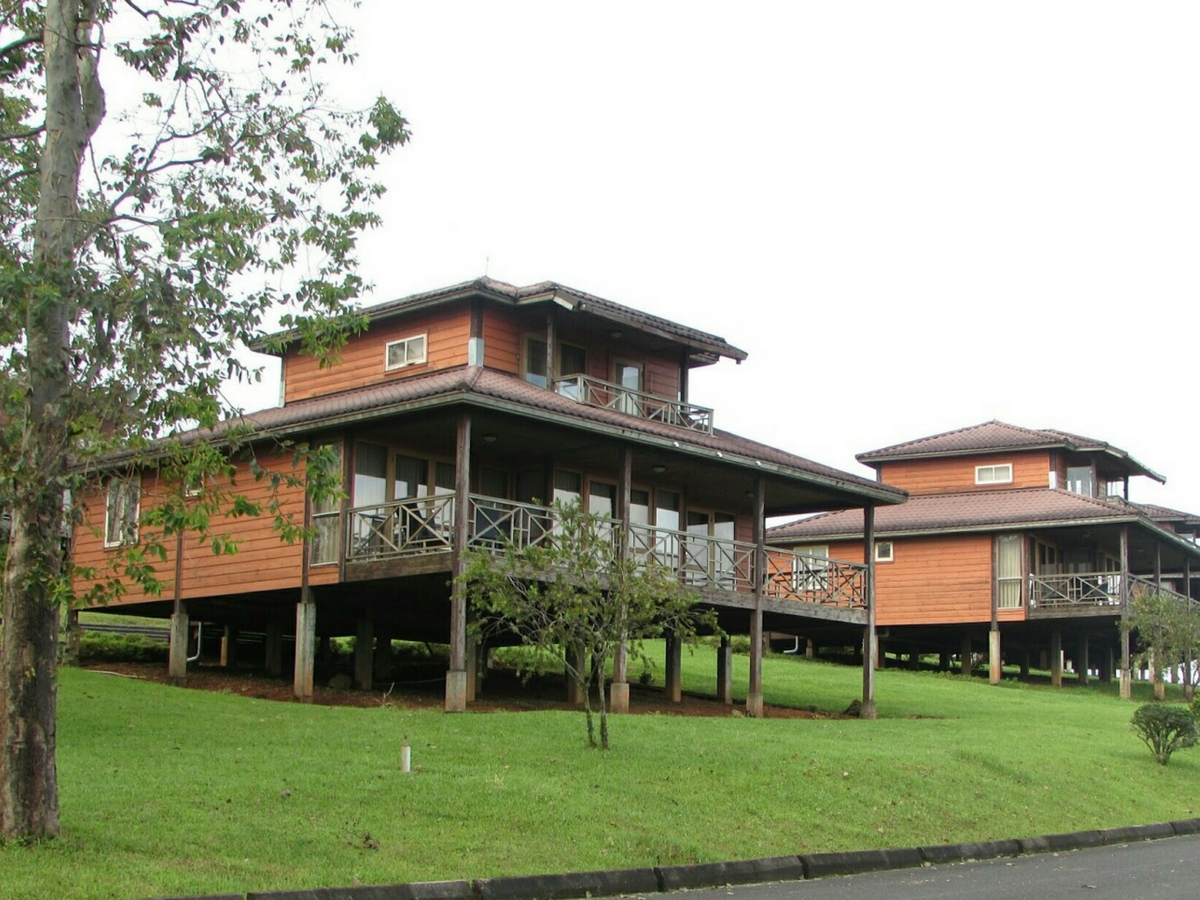 Come With?
Soft cloths Sunshades Sneakers and other enduring footwear Binocular(s) Water bottles Debit/credit cards Mosquito nets/repellents A good camera (Surely, you don't plan to leave this beautiful place without taking lots of pictures)
Yankari Game Reserve
Pick a weekend and travel with your family to Yankari Game Reserve, in Bauchi State, North-Eastern Nigeria. Get ready to experience nature in the country?s biggest animal reserve and park. At the reserve, you will be captivated by the number of activities you can participate in.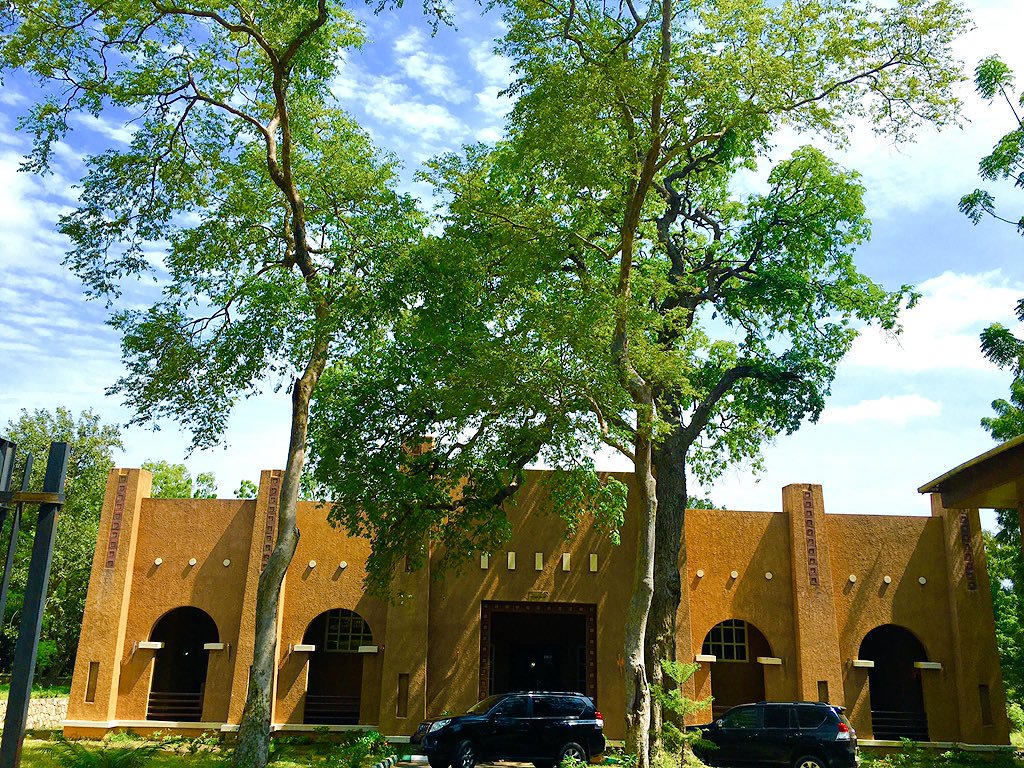 Go around and see a wonderful line up of elephants, Yankari has the largest number of elephants in the country. Embark on a safari with tour guides and explore the tropical forests. Here, you get the chance to see different varieties of animal species including the olive baboon,
patas
monkey, roan antelope, western hartebeest (the African antelope), and the African bush elephant.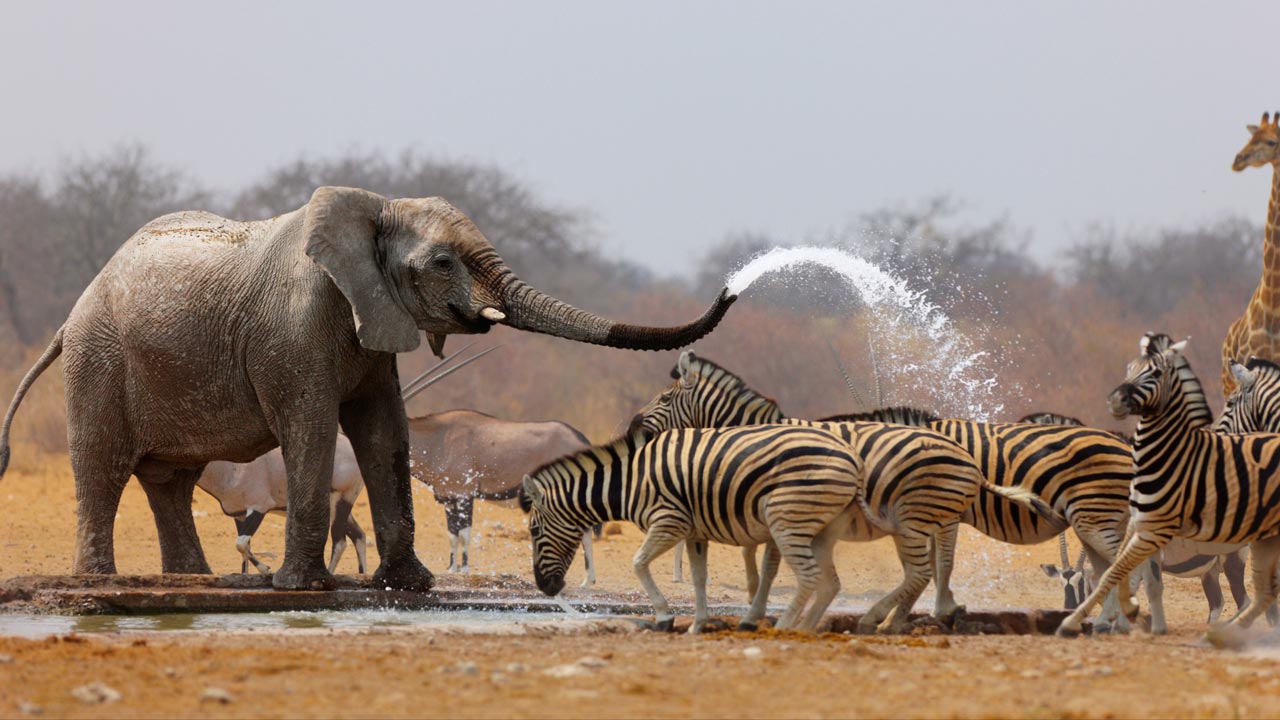 Another major attraction for you and your family is the Wiki Warm Springs. Nobody should come to the Yankari Game Reserve and not experience the warmth of this spring. Take a warm bath with your husband, wife, children, and other members of the family, and cool off while you tour the reserve.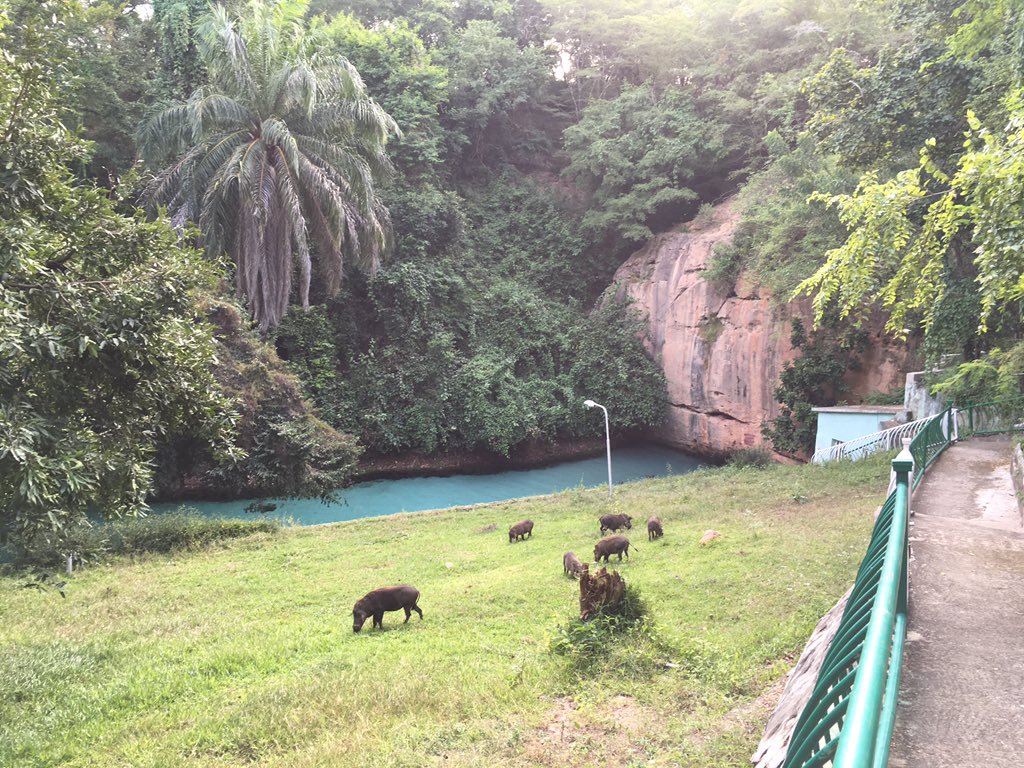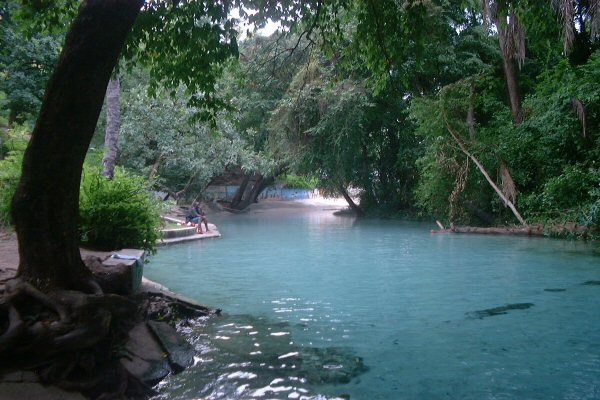 You can also go caving at the caves around. Myth has it that it was used by the early men. Alternatively, a camp out can be done by the cave where you and your friends can share memories amidst snacks and cold drinks. Visit the museum for historical narrations of events at the game reserve over the years. And on the occasion when you get tired and hungry from the tour, the reserved restaurant serves local and western dishes to its visitors.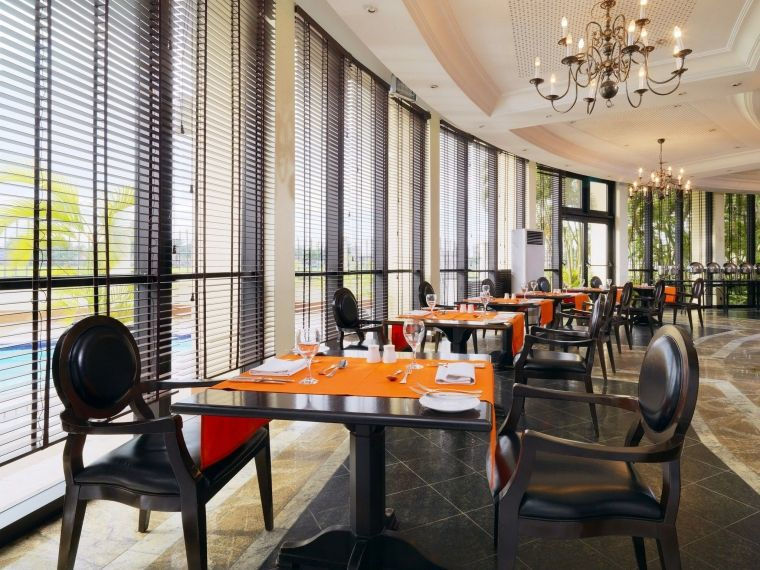 There are also different accommodation options including student hostels, suites, luxury rooms etc. rooms can be shared by two or more people.
Come With?
1, 500 naira is the regular entrance fee 8, 000 naira for exploring the safari Extra cash (there are no ATMs very close by) Light clothes Flat shoes/sneakers Swimsuits, towels, and shower caps (for the warm spring) Sunscreen A good camera
Ikogosi Warm Springs Resort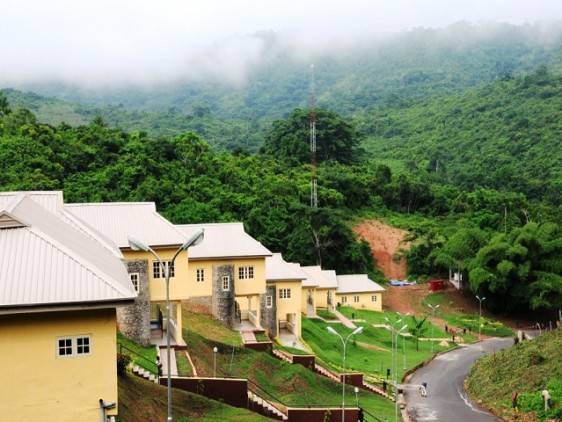 Together with your family members, experience the mystery of nature at Ikogosi Warm Springs Resort. The warm springs, situated in the tranquillity of Ikogosi-Ekiti, Ekiti State, is known as the confluence of a warm spring and cold spring. What is more amazing is the fact that both springs never mix together. ?They only flow side by side and yet maintain their thermal conditions and separate temperatures of about 70 degrees and 37 degrees Celsius. As a result, Ikogosi Warm Springs has become a major tourist attraction. The spring covers about 32 sq km of the resort. The springs provide the perfect spot for you and family members to?relax and have fun. Small parties can also be held at this site. During the summertime with your coolers of food and ice cold drinks, and music players. The warm spring resort has a swimming pool that has its source from the natural spring waters. It also has a sports centre and different accommodation options including chalets and lodges. Entrance fee cost as low as 500 Naira, and your family members will be given a tour guide to take you and friends around and simultaneously narrating the myth behind the springs.
Come with...
Swimsuits Shower caps Flip flops A good camera (You should put this camera is a sealed waterproof case)
Family Vacation To Zimbabwe
Explore other parts of Africa with a trip to Zimbabwe. The country has one of the best weathers on the continent, and as well offers some of the best family-friendly safaris. It is also a more affordable option compared to other countries which offer similar tourism and vacation experience. The Hwange National Park and Mana Pools National Park are two of Zimbabwe?s foremost wildlife parks that provide children and teenagers with family programs that serve to ignite your children?s interests in nature.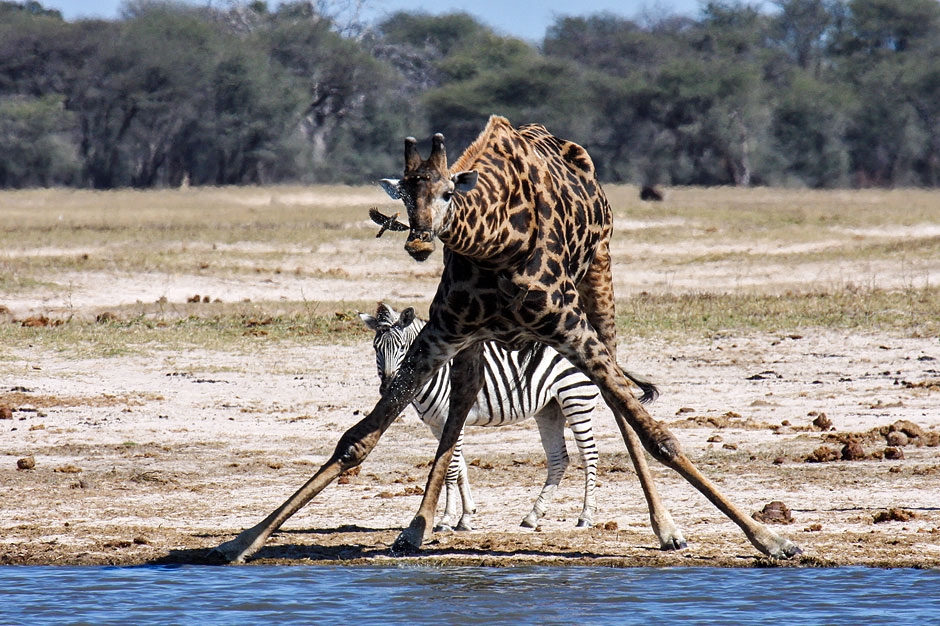 You and your family can embark on enthralling activities like canopy walks, gorilla sighting, making figurines,
tiger fishing
and so on. Zimbabwe is also home to popular rivers Zambezi and Limpopo, and Lake Kariba. On these rivers and lake, there are luxury standard inns and lake houses.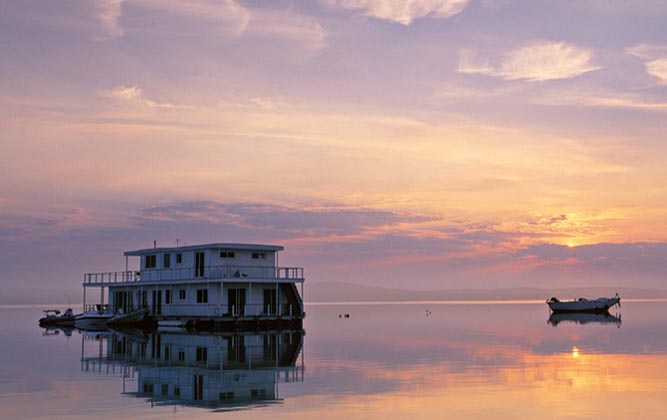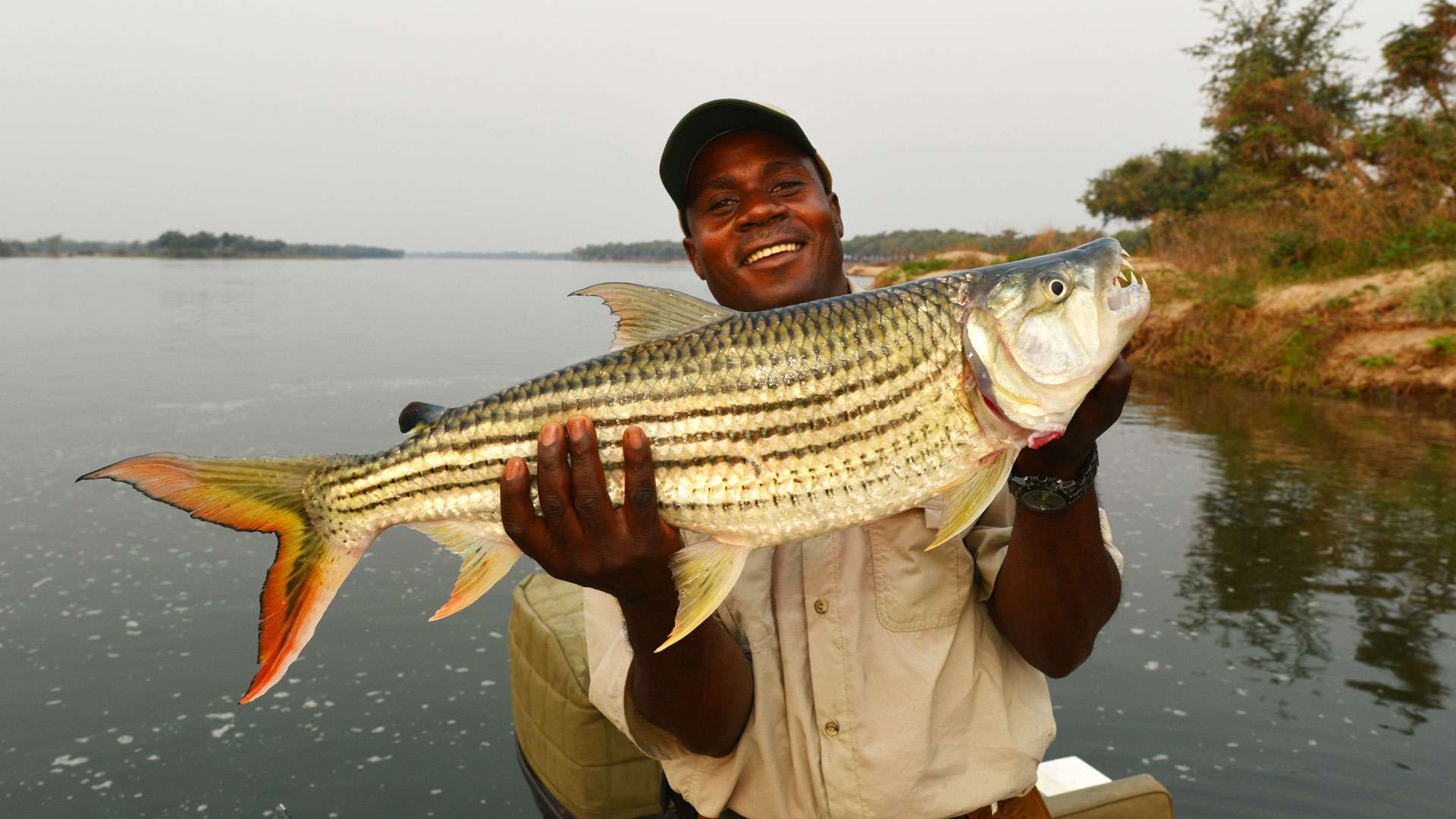 You and your family can stay in tourist camps for the duration of your vacation. Most international guests use this form of accommodation. Visit Victoria Falls, a natural wonder of the world and the world?s greatest body of pouring water. Activities here include bungee jumping, rafting, and sunset cruises. Lake Kariba is an artificial lake and part of the biggest in the world. There are three camps here, which are favourites for families. These include the Rhino Safari Camp, Spurwing Island, and Changa Safari Camp. You and your family can watch birds, elephants, lions, buffalos from the safety of a speedboat. On the occasion you do not want your family to stay in a safari camp, Zimbabwe boasts a variety of accommodation options including lodges, budget and luxury hotels, some of which are on the payroll of Bill Gates and Brad Pitt.
Come with?
Comfortable shoes (heels are useless) Binoculars Swimsuits First aid kits Mosquito repellents Sunshades and sunblocks Extra cash and Rand coins Light clothing SafariHatss
Tanzania
Tanzania is a go-to when looking to go on a vacation that your children will always treasure and carry in their memories. And what better way to do it than letting them experience the lush Zanzibar Islands, Mount Kilimanjaro, the tallest mountain in Africa, and the Ngorongoro Crater (which is one of the seven natural wonders of Africa)?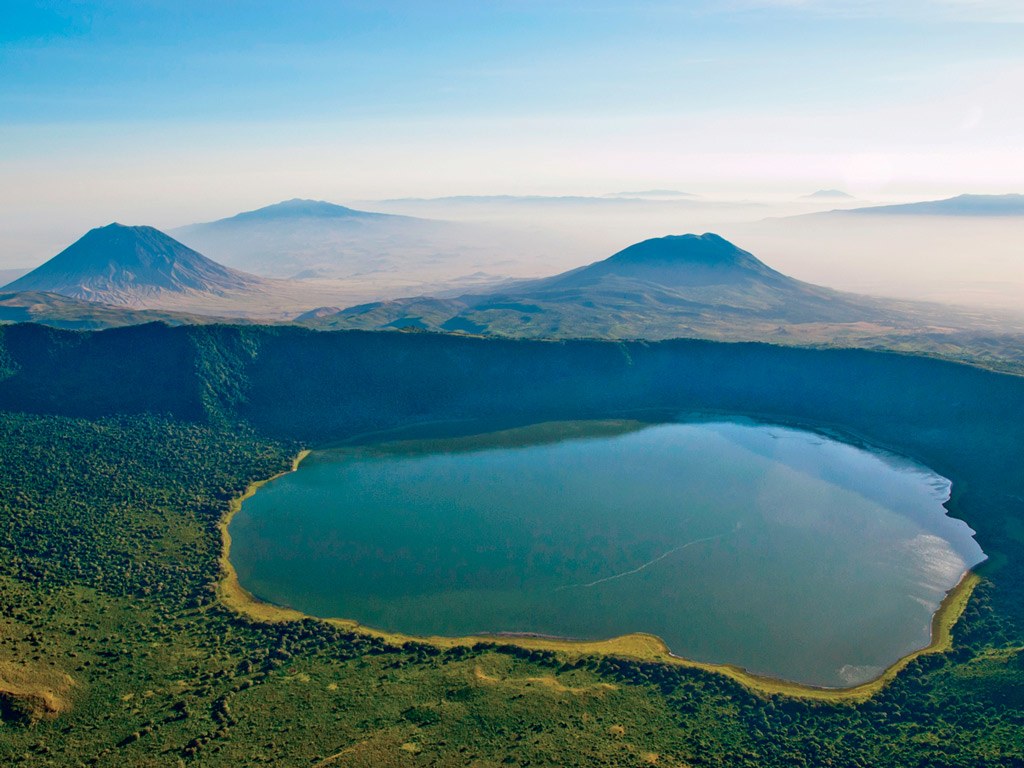 Holidaying in Tanzania, like every vacation outside one?s country, requires all the budgeting and planning. But every penny and time spent in the country is worth it. There are reasonable child policies for accommodations, most of which offer children under the age of 12 half the price for regular customers.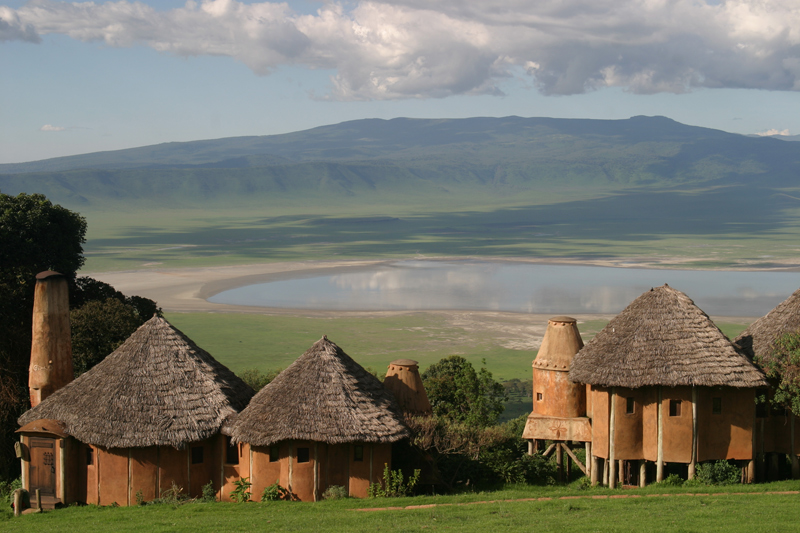 If your children are still in their formative years, embark on safaris along Northern Tanzania, while older children will enjoy horse-rides and scuba diving at the Zanzibar Islands. It is no secret that Zanzibar Islands, also known as the ?Spice Island?, is the highlight for anyone visiting Tanzania, the ideal destination for a beach vacation for families and couples. Run along sandy and scenic beach fronts, bask in the crystal waters, and enjoy traditional cuisines at the restaurants around. You and your loved ones can also participate in activities including scuba diving, fishing, windsurfing, island hopping, and water-skiing. Zanzibar also features some internationally renowned festivals and events like the Sauti za Busara festival, Jahazi festival, Mwaka Kogwa Festival, and the Zanzibar International Film Festival, which is the largest cultural event in the year.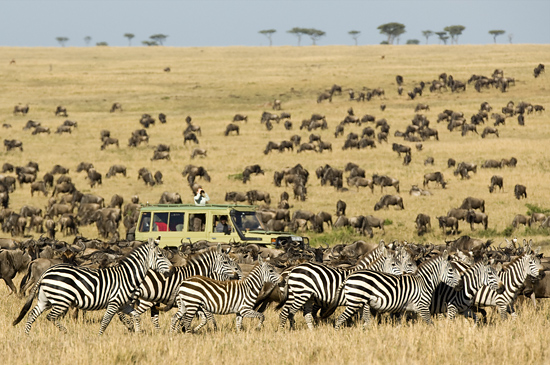 You and your family also get to see and potentially climb, Mount Kilimanjaro, which is widely known as Africa?s tallest mountain and the easiest to climb of all the seven summits. The evidence is in the fact that even a six-year-old and an 83-year-old have reached its top. Additionally, Tanzania s a very safe country to visit and the locals are very friendly and helpful. It is visited by a lot of international tourist families all year round.
Come With?
T-shirts and Long sleeved cotton blouses Cameras/ binoculars Flashlights Credit/debit cards US Dollars Sturdy footwear Waist bags
Greek Islands
Greece is on top of the bucket lists of many fathers and mothers for family vacations. It is not difficult to see why; your children will love the beaches with tropical waters, grooves and natural reserves, water parks, as well as the side attractions of favourite mythological (often depicted in movies, too) heroes like Hercules and Alexander the Great. Greece is wholly a home to family-friendly Islands. Spend a vacation in one of many islands in the country including Rhodes or Santorini, which are some of the most beautiful and most visited Greek islands. With white, glistening sands and crystal clear waters, your children will want to build castles along its shores. The beaches here stretch for miles, something you and your children can never get enough of. The family can also go windsurfing on one of the best windsurfing spots in Europe, Prasonisi. Stay in any hotel of choice, as there are many options around the island.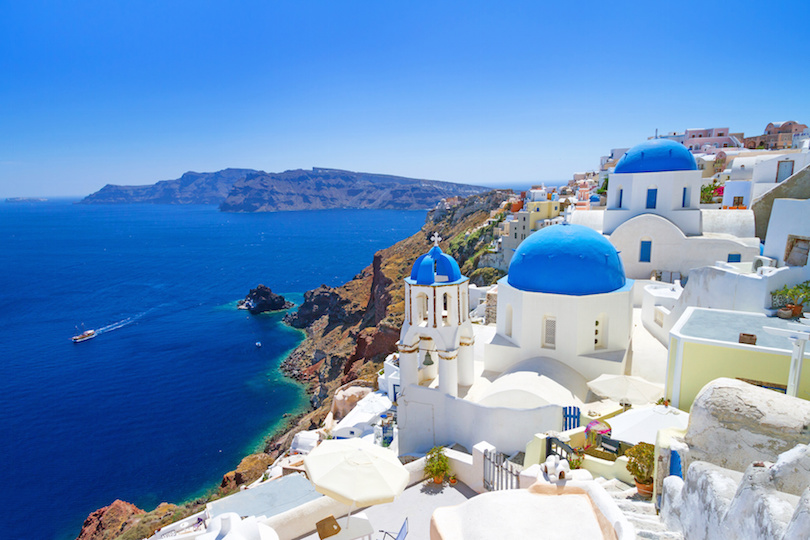 A dose of an ancient culture can be observed at the city of Crete, the kids will especially love the Dikteon cave along the Lasithi plateau, which is considered the birthplace of one of the great Greek gods, Zeus. Experience Greek wildlife at the Alonissos National Marine Park, which features seabirds, monk seals, and dolphins. All these can be seen via boat rides or hiking across the island?s plains. Some of the family chalets have more than a bedroom and are fitted with tennis courts and medium-sized spas.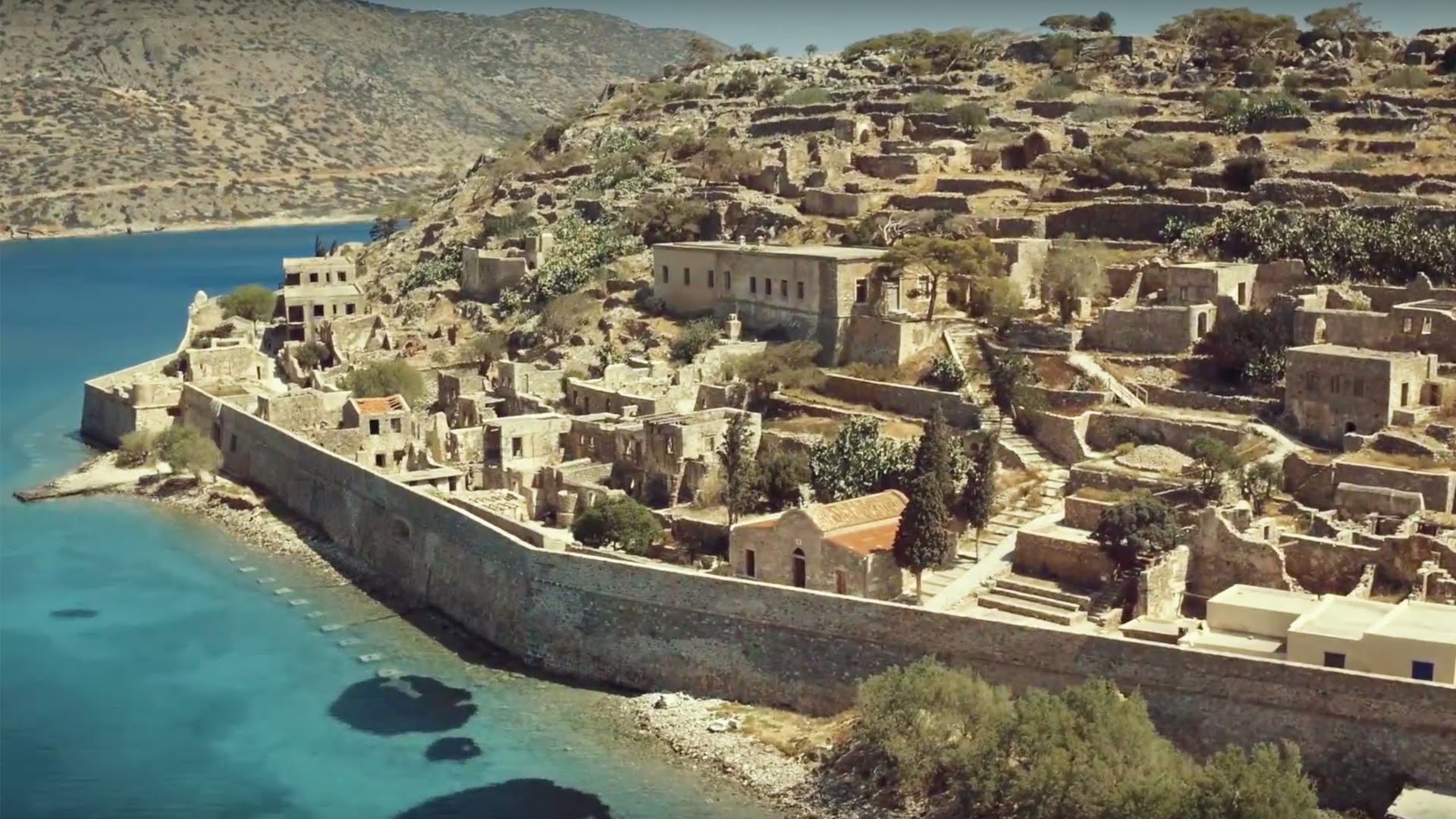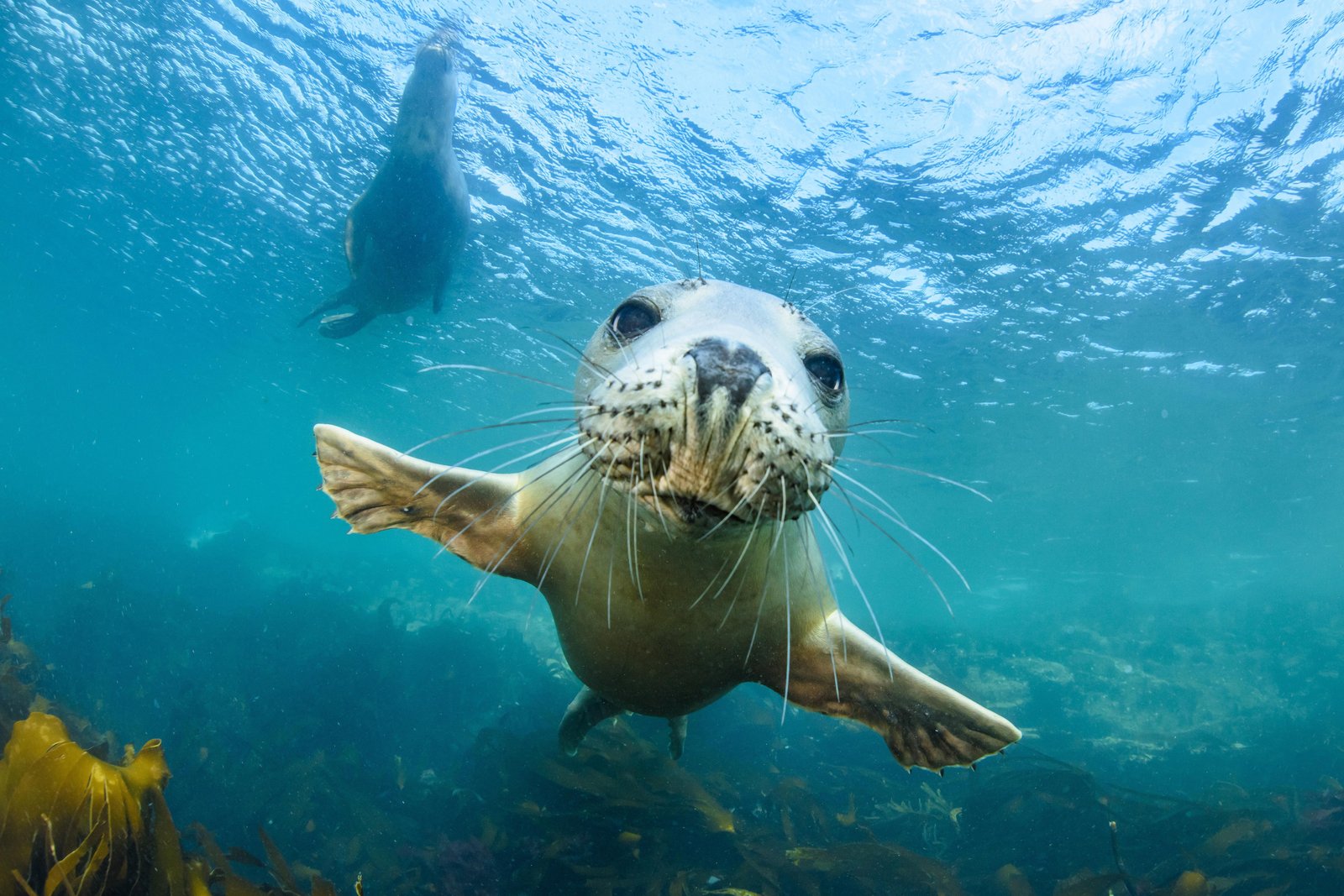 Although a visit to the Greek Islands may be more expensive than the other vacation destinations, this trip will be a beautiful experience for you and your family.
Come with?
Shorts Tank tops Stockings Slippers and leather sandals Backpacks and shoulder bags Swimsuits Sunscreen
Dubai
Perhaps you have fallen into the stereotype that Dubai is a city to be explored only by elite adults and businessmen because of its endeavours in commerce? You cannot be more wrong. Dubai is a haven for children, too. There are a lot of reasons you will want to take your family and enjoy the city that is Dubai. The city welcomes most of the tourists into the United Arab Emirates, a bunch of them from different walks of life. Take your family to visit the Children?s City at Bur Dubai. Featuring attractions for children mostly, they can participate in an array of activities surrounding nature, culture, and education. The Ski Dubai is tucked in the Mall of Emirates, where the family can go for indoor skiing and snowboarding.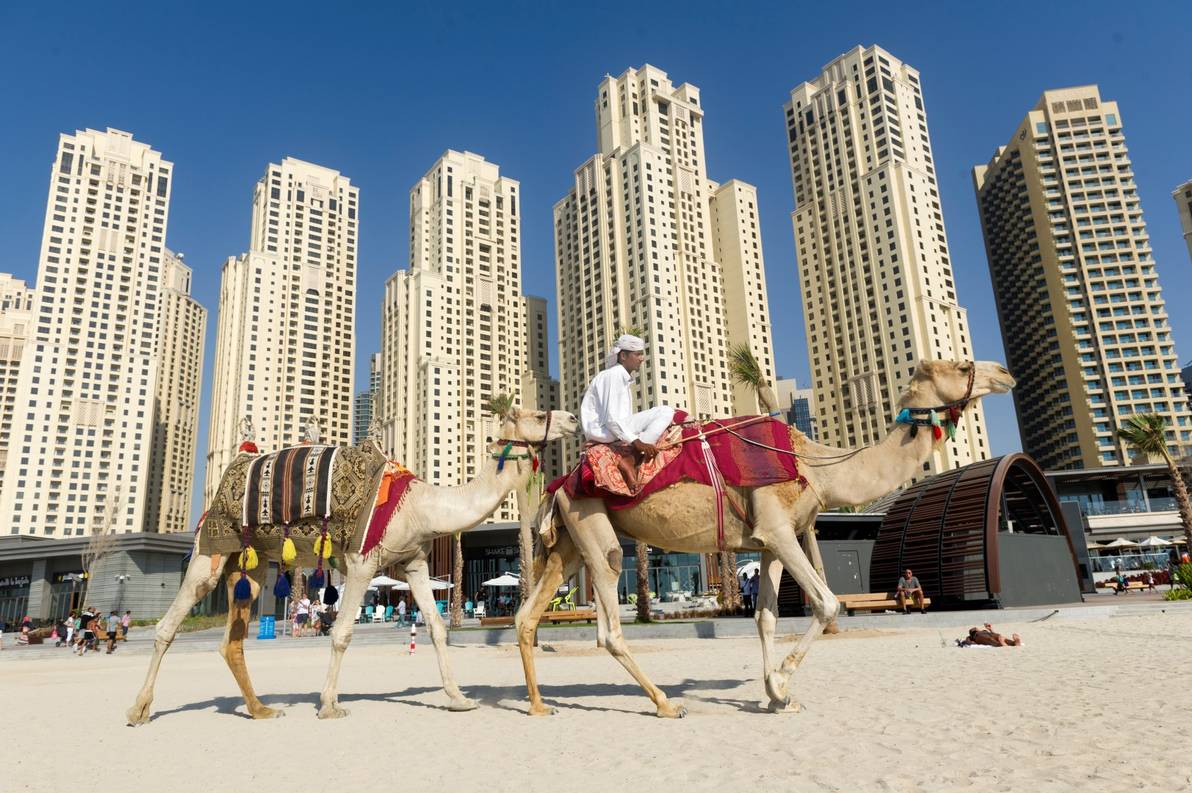 Explore the Wild Wadi, a water park that features an array of water slides, rides and surfing activities. Go on enthralling hot air balloon rides hundreds of feet off the ground. Go on a shopping spree at the Emirates Mall or better still, a souk. A souk is an open market for different items like gold, fruits, and other Arab products.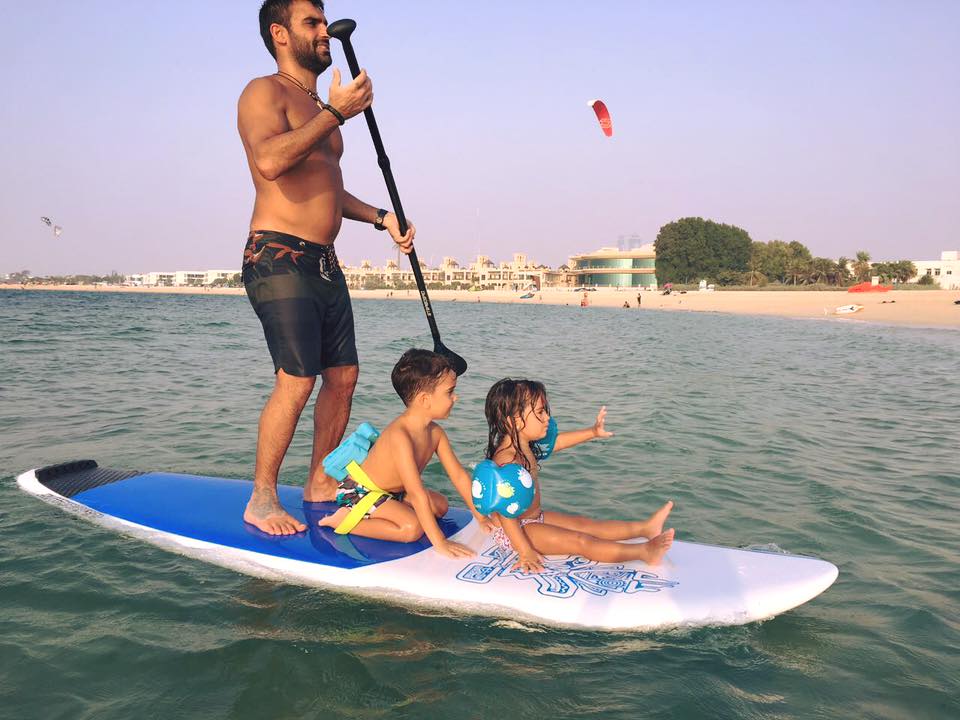 Dubai has a couple of man-made Islands. Most of the beaches in the islands are top attractions for tourists in the city. The family should definitely go for a swim I one of the crystal waters or have ample fun playing in, or with, the sand. Accommodation is no problem in the city, having a lot of luxurious and budget hotels to choose from for your family. Some of the hotels have kids clubs for little children and are only opened during specific times of the day.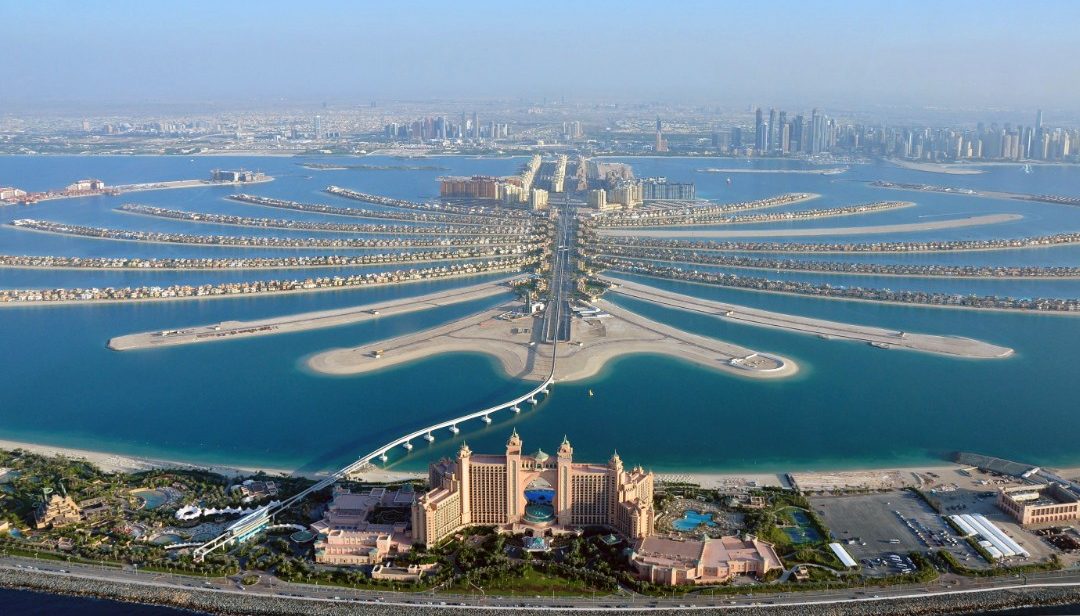 Come with?
Sandals and trainers Walking boots for desert trekking Shoulder bag Credit/Debit card (You can also bring a Platinum or Black card, we promise, no one will mind). A good camera