Experience the Seven wonders of the Opi Lake Complex
Opi Lake Complex, usually called Opi Lake System, is a fusion of seven lakes located in the community of Nsukka, Enugu State, Nigeria. These seven lakes are all interconnected and linkup into a channel of water bodies. The lake complex comprises of Ozzi, Ogelube, Uhere, Orufu, Ikpa Eze-agu iyi and Nkpo.
Ozzi lake is located at Ugwu-ozioko and is about 9m deep and 7km wide, therefore making it possible for a canoe to move from one end to another. Eze-agu iyi and Ogelube lakes are in close proximity with a separated distance of about 50m. Uhere River flows in between Eze-agu iyi and Ogelube lakes providing a sand beach, crocodiles and other aquatic species. Don?t you wish to see the complexity of this? Ikpa Lake is located south of Eze-agu iyi and Ogelube lakes. It covers about two kilometers beset by a thick forest. This lake is unique for its religious implication, as it is a place for traditional worshippers.
Orufu and Nkpo are located towards the east of Ikpa Lake. These special and well connected lakes make sense for why it is called ?Opi Lake System?. Visits can be made to the surrounding villages of the lakes so that tourists can know their culture and customs.
There is also a waterfall called ?Uhere? situated at Ogbozalla Opi. This waterfall has the potential of announcing the death of someone who is likely to be a prominent member of the community through thunderous and frightening sound as the water falls.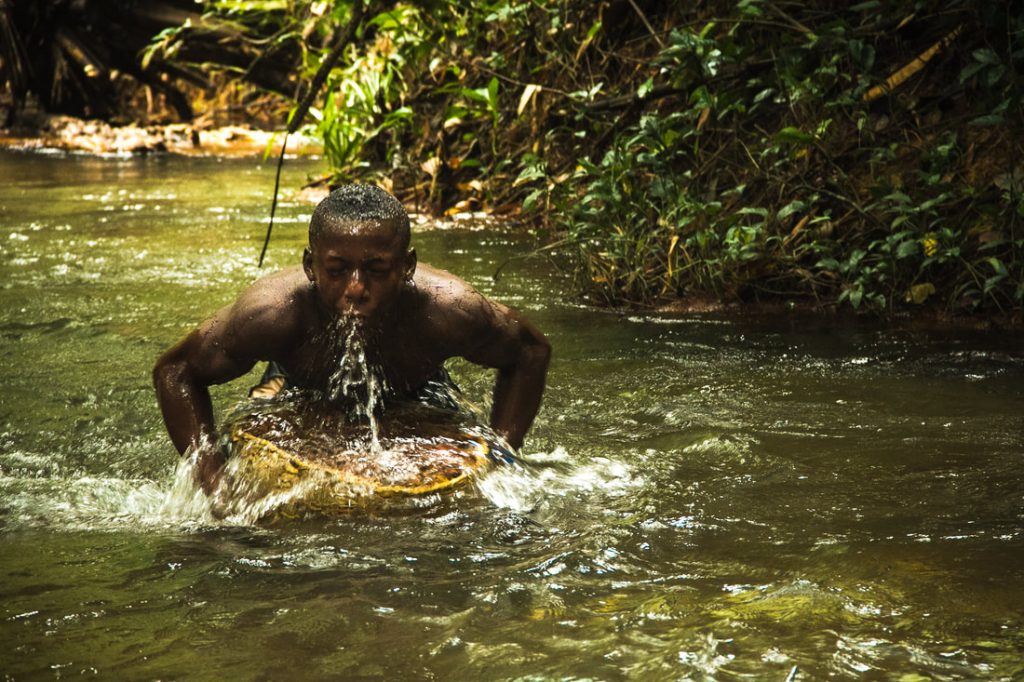 Opi Lake is a significant monument for the people of Enugu and a popular tourist destination due to its breathtaking atmosphere and amazing scenery; one which you will not forget in a haste as its scenic sight recurrently plays in your memory. It is heavily inhabited by crocodiles and hence requires utmost consciousness.
Tour tips:
See the breathtaking landscape and surrounding woodland.
Avoid taking dips into the water bodies, because each lake is home to crocodiles.
Come with a camera to capture nature in its beauty. Encompassing earth, water, and thick vegetation.
Towels to dry yourself after taking a swim
Visit the surrounding homes of the lakes.