20 Great Places to Visit in 2017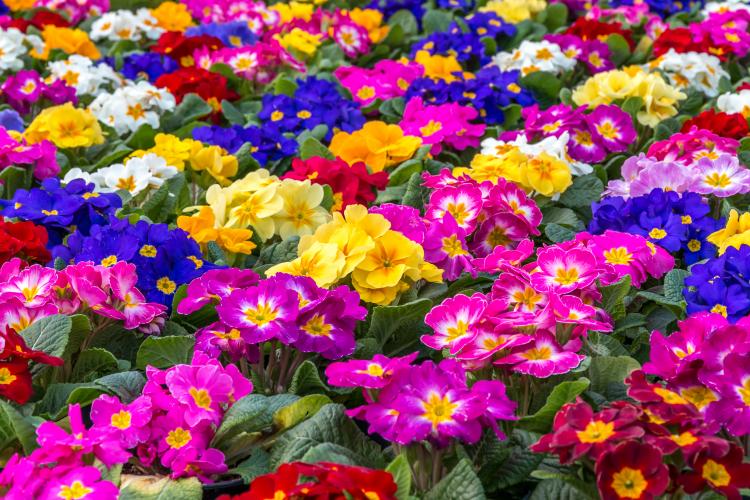 Hello Stranger,
As the year rolls by, it's as good a time as ever to take a break from the routine. Maybe you plan something special for the Mr (yes, I'm talking to you Mrs. Not every time expect surprise from Mr, sometimes do the surprising), Or you're trying to save costs, so you go on a vacation while everyone is busy. You figure things should be cheaper outside the holiday season. Whatever your reason, here are a few places you should go in February.
1.Kamp Ikare
Situated on a stretch of Lagos Coast close to the Ikare Village. Kamp Ikare is a beach resort which offers the feel of home without any of the downsides(nosy neighbours). Friendly staff and the best of facilities will make for a relaxing experience. Variety of lodgings from cots for a single guest to bungalows for groups or families. Nothing better than waking up to the sound of the waves crashing down on the shore. Perhaps you want to do less relaxing and more fun. There are a variety of activities to keep you occupied. They serve great meals, from continental breakfasts to African dinners which are all included in the cost of lodgings. Kamp Ikare is sure to leave one with a memorable experience.
The resort is only accessible by boat which makes for an exotic experience even before you step in.
2.Ocean Basket
If you love seafood, you've probably been to Ocean Basket. If you love seafood and you've not been to the Ocean Basket, my dear friend there are depths to love you're yet to experience. If you think you don't like seafood, you will after you visit Ocean Basket. Nothing short of an allergy should stop you from having some of Ocean Basket's finest offerings (You can't be allergic to all fish anyway). Serving some of the best seafood you'll ever eat. Everything from calamari to your basic fish and chips. Enough said. You can find them in Victoria Island and Ikeja City Mall in Lagos.
3.La Campagne Tropicana Beach Resort
Oh no, you see the bright lights, all that transcendent beauty. You wonder 'Am I in heaven?'. Not quite but pretty close, welcome to La Campagne. La Campagne Tropicana lays claim to being Africa's most visited beach resort and for good reason. Occupying 60 Acres of Paradise in Lekki. Its white sands, luxurious atmosphere and state of the art facilities make you forget all about the hustle and bustle of Lagos. This is nothing like home, this is as close to Nirvana as you're going to get while on earth. But hey, don't take my word for it. See for yourself.
4.Oguta Lake Holiday Complex
So you're in Imo state and you are looking to have a memorable weekend. Well, you're in luck. Hidden in the heart of Imo State, you'll find the Oguta Lake Holiday Complex. Combining state of the art facilities and services with an exotic scenery, small wonder it's a thriving tourist attraction. From the lodgings, you're provided with a scenic view of the Oguta Lake, Nigeria's largest lake asides Lake Chad. Its astonishing clear blue waters are pleasant to look at. Coupled with the mind blogging confluence with the Urashi river whose turbid, muddy waters meet with the lake but do not mix (even when placed together in a separate container). You're sure to have picture perfect moments you'll always want to look at.
5.Browns Cafe & Restaurant
Looking for a great place to have a romantic dinner with bae? Don't look too far. Located in the accessible Ikeja and Victoria Island areas of Lagos State. Browns Cafe & Restaurant is turning out to be a frequent dining option for many Lagos residents. The family friendly restaurant has an extensive menu and you're sure to be spoiled for choice. Professional staff and amiable chefs are willing to cater to any special dietary requirements of restrictions. The restaurant also offers services for business meetings and such. Be sure to give it a try.
6.Epe Resorts & Spa
Cradled in the lush green hillside of a tropical forest, bordering the Lekki Lagoon. This resort is the place to kick back relax and be at one with nature. Its serene atmosphere already begins the process of soothing relaxation even before you step into its world class spa with professional masseuses and their magic hands. Epe Resort & Spa's restaurant serves local and continental dishes made from the freshest ingredients bought from Epe's famous fish market. Has a tennis court for guests and various games and activities like biking to keep you occupied.
7.Le Meridien Ibom Hotel & Golf Resort
In Uyo, a 45-minute drive from the international airport, the Le Meridien welcomes you into the laps of luxury. Located atop the soothing greens of a rich palm forest, it provides premium accommodations and state of the art facilities for its guests. The resort brings the best of African Hospitality to international standards. With its expertly manicured 18 hole golf course, the Le Meridien provides the best of facilities and services for its guests.
8.Vista Restaurant
At the edge of the lobby in Le Méridien Ibom Hotel & Golf Resort, the Vista restaurant is a unique All-day dining restaurant that serves à la carte menu as well as lunch and dinner buffet. Part of the Vista restaurant is surrounded by beautiful lush greens and tropical plants while the other part gives an exquisite view of the enormous lobby. With a variety of theme nights for dinner during the week, Vista restaurant offers the best of culinary experience. There's also a section dedicated for live cooking so you can watch her expert chefs at work.
9.Gurara Falls
About an hour's drive from the Federal Capital Territory, Abuja, is one of Nigeria's most visited tourist attraction, Gurara falls. Located in the Gurara local government area of Niger State, the waters of the Gurara falls cascade down from a height of about 100 feet. Said to be named after the deities Gura and Rura. It's one of the many splendours of nature one can find in Nigeria. The month of February happens to be the best time to plunge into the pool at the bottom of the falls, then the waters are clear and calm.
10.Wakkis
It's another Valentine's day but you are tired of the same old fried rice and chicken, perhaps bae wants something more exotic. Located in Abuja is one of the best Indian Restaurants in the country. Right from its entrance the ambience and atmosphere promise a unique dining experience. Meals are prepared from the moment you order and served hot and fresh. Diners also have the opportunity of watching the grilled portion of their orders being prepared over a clay oven. And if it turns out bae is not that daring, you can still order your fried rice and chicken. With experienced chefs, Wakkis assures pure dining delight in the coziest of environments.
11.Blu Cabana Restaurant
Bae says 'let's go to the carribeans for the weekend' but your account balance says 'it's like you want to drink garri for the rest of your life'. Don't worry, get a taste of the carribeans not so far from home. The BluCabana is one of Abuja's popular restaurants. With an option for guests to dine poolside the carribean like ambience of the Blu Cabana is hard to beat for. You almost feel like you're in a Caribbean getaway as you dine poolside and feel the warm breeze on your face. Great place for Romantic dinners (Mrs this is for you) and hangouts.
12.Millenium Park
Located in the Maitama district of Abuja. The Millennium park is Abuja's largest public park. Inaugurated by Her Royal Majesty Queen Elizabeth II in 2003.
One side of the Park is dedicated to uncontaminated nature. In a system of terraces at different levels are located Nigeria's mountain vegetation,
Savanna, Deciduous Forest, Rainforest and brushwood as well as greenhouses for butterflies and tropical birds.
The other side, corresponding to the main entrance from the road, is dedicated to the scientific knowledge of the natural environment. This part of the Park has a very traditional and rigid Italian Style Garden Layout. Entering the Park, a rectilinear path completely paved with Roman white travertine brings the public into its green areas. A series of fountains run alongside this white mark refreshing the public during the hottest days. This path visually links the enormous Cotton Tree of Abuja situated on one side of the Millennium Park, with the Aso Rock. The path layout is based on a trident geometry separated by huge polygonal pools. The roads are crossed by a series of multicoloured bushes going from yellow to red with a very particular wave-like course.This Park, conceived and designed by the Italian architect Manfredi Nicoletti, has quickly become one of the main attractions of the city of Abuja bringing thousands of people together each day.
13.Jabi Lake
A natural body of water occurring in the Jabi Area of the Federal Capital Territory, Abuja. Jabi Lake is a huge tourist attraction for residents of Abuja and its environs. Surrounded by pristine vegetation covering a large expanse, There's more than enough greenery to share a romantic picnic with bae and still have a measure of privacy. You can also go on boat rides across the lake or drop into window shop at the Jabi Lake mall.
14.Nkoyo
Located in Ceddi Plaza, Central Business District, Abuja. Nkoyo serves the very best of Nigerian dishes, prepared the Nigerian way. With an extensive menu, Nkoyo serves a wide variety of dishes that will leave your palate awed. Exquisite dining in a relaxed atmosphere.
15.Kokodome Night Club & Restaurant
Located in Dugbe, the heart of Ibadan. Kokodome lays claim to being Ibadan's oldest night club. Established in 1989, it has been providing tourists and residents alike with premium entertainment. With a pool and family friendly restaurant serving the very best of Lebanese and continental dishes, there's something for everyone to enjoy at the Kokodome.
16.Jevinik
Jevinik Restaurant is a favourite restaurant chain in Nigeria that offers the very best of Nigerian dishes and at affordable prices too. Located in Lagos, Abuja, Port Harcourt, Aba and Owerri, Jevinik is the best place for tourists and residents to taste Nigerian cuisines in a classy setting. The legendary warm hospitality of Nigerians is exemplified by the superb service that adds to the flavour of the meals. They also offer a variety of continental dishes on their menu.
17.Whispering Palms Resort
Whispering Palms is a beach resort occupying about 8 acres of land located in Iworo, Badagry Local Government Area of Lagos State.The resort lies on the lagoon and typifies the beauty of the area's cool Atlantic breeze, silica sands and yes, whispering palm trees. Whispering Palms has the added attractions of a mini zoo where tourist can view some of the exotic animals and birds.The landscape of the resort is beautifully designed with lush vegetation everywhere and largely dominated by palm trees.
Relaxing along the water's edge promises to be quite enjoyable here. The road within the resort looks fascinating as it lined with palms kernel residue. The entire environment is quiet with stunning ambience and a contrast to the maddening crowd and noise of the busy Lagos metropolis. The restaurant offers a choice of cuisine from Nigeria to Continental- with exotic dishes like coconut shrimps, Spanish paella and Cantonese chicken a diners' favourite.
18.Kilimanjaro
The Kilimanjaro fast foods and restaurants is a franchise located in many of the major cities in Nigeria such as Lagos, Owerri, Enugu, Uyo, Port Harcourt Abuja and others. The restaurants offer a great variety of mouth watering local and intercontinental dishes and snacks. Very cool atmosphere and their menu include a number of unwonted offerings not usually found in your everyday eatery.
19.Agodi Gardens
In the heart of Ibadan, you'll find a leisure park set to international standards. Agodi gardens boasts a variety of recreational activities that visitors can engage in. With a restaurant, playground, water park, zoo and a forest walkway. There's a little bit of something for someone. Grab a swimsuit, a couple of friends and come have a swell time.
20.Lagos City Marathon
Away from fine dining and the best of Nigerian Hospitality. On Saturday, 11 February 2017 Lagos will host the 2nd edition of the Access Bank Lagos City Marathon. Participants include will a deluge of professional and amateur long distance athletes from various parts of the globe. With the prize monies set at 50,000$ for 1st place
40,000$ for 2nd place
30,000$ for 3rd place
Take off will be at 7:30am prompt. The race will start from the Western Avenue of the National Stadium Surulere, opposite Teslim Balogun Stadium with the finish line just outside Eko Atlantic City, Victoria Island. Registration is free so if you are willing to run for fame and fortune, you have nothing to lose. Perhaps you're not interested in participating but you're interested in following the race, there will be designated fun parks along the marathon routes. And when the race is done, live performances from Nigeria's finest music artists and performers.