My Experience Travelling to Kigali as A Nigerian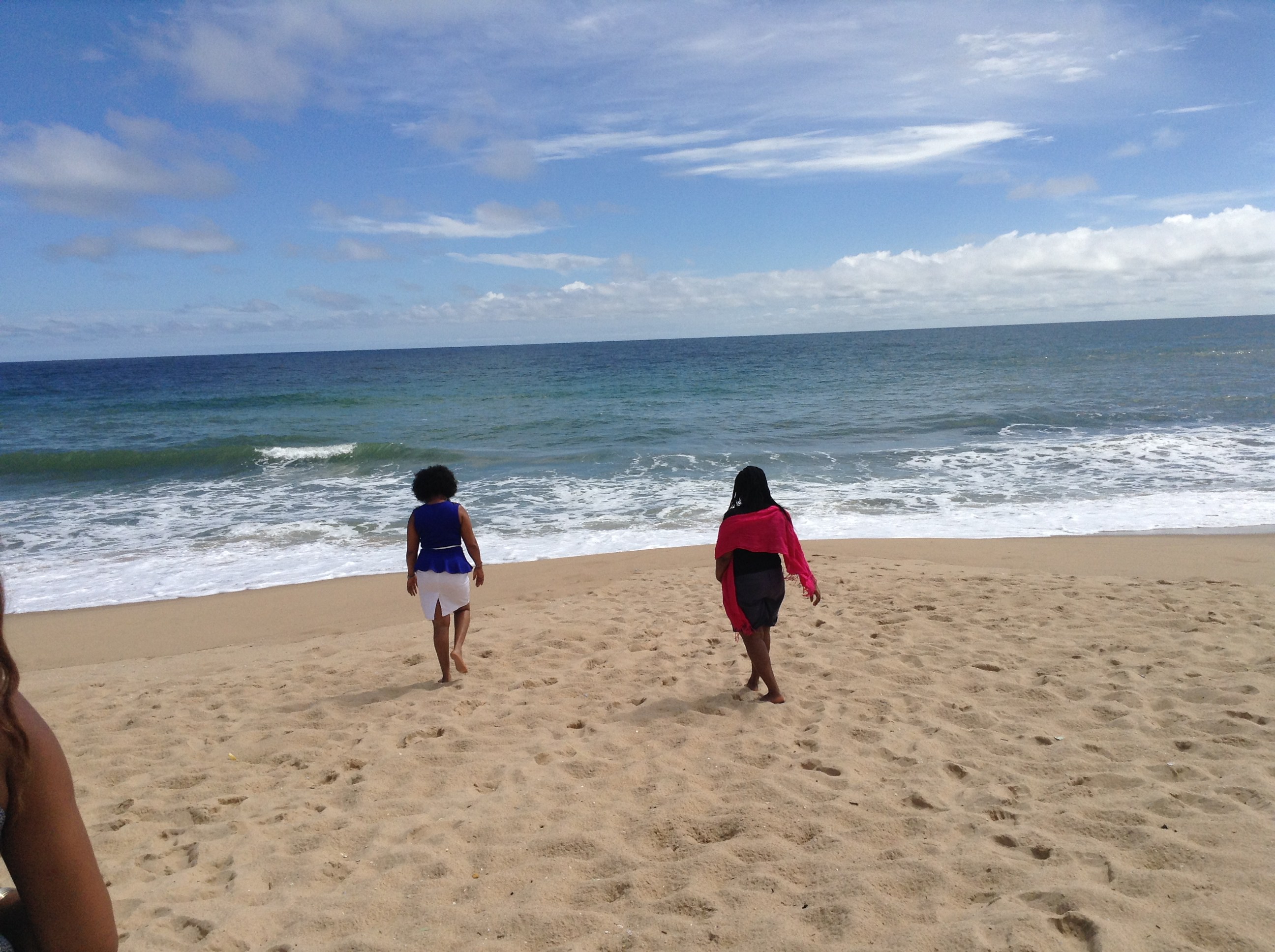 Dalai Lama once said, ?Once a year, go someplace you?ve never been before?.
This kept ringing in my head on the day I was granted my sabbatical at work. I?ve always wanted to visit a country in East Africa and when I suggested this to Ammae, my friend, the first thing she said was ?Try Rwanda, you?d love it?.
For a moment, I was like, ?What is the fuss about Rwanda? You did not even advise me to try Mauritius?? Also, after watching Hotel Rwanda and discovering the gory past of the country, it was not top on my list of countries to visit.
I spoke to Chioma about it too and she pulled me to a chair and began to lecture me on why I should not jump into conclusions about a particular place. I decided to read about people?s travel experiences in the country. I was blown away by the stories but I still had my reservations. Eventually, I decided to give the country a try.
Guess what? I was beyond dazed. My visit to the country?s capital, Kigali is one I?d not forget in a long time. It made me believe the saying ?Never judge a book by its cover?- Do not jump into conclusion about a person or place just because you are privy to information about their past. Chioma was very happy her lectures were not thrown in the bin.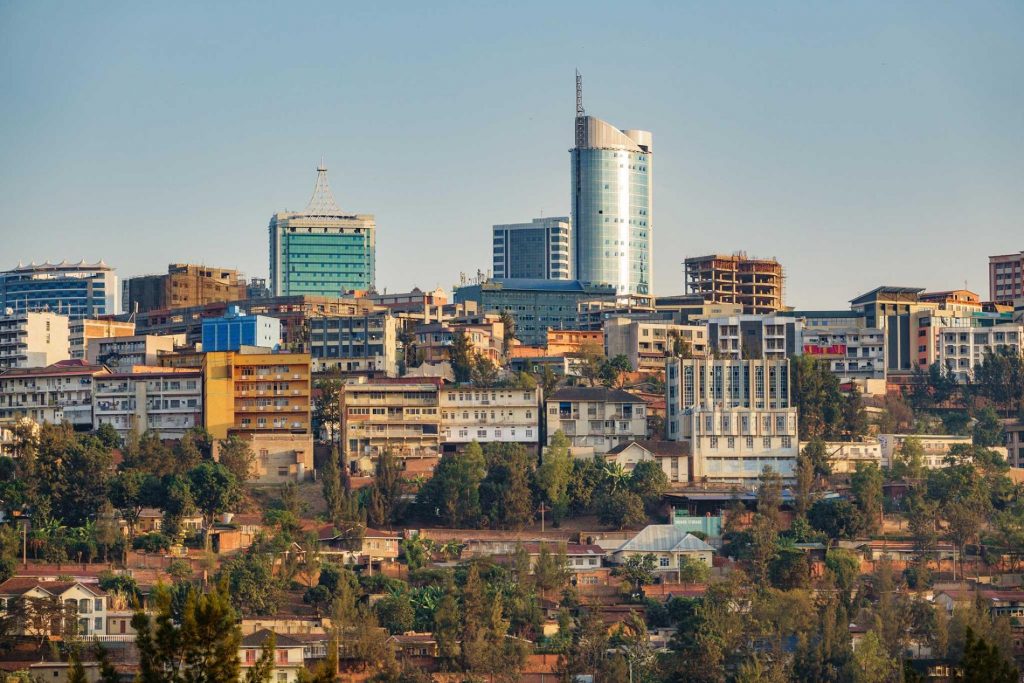 Visiting Kigali was done with an open mind and without much expectation and after 2 days of exploring Kigali, my mindset changed. The first thing I started with was how I would get a Rwanda tourist visa.
I checked various sites but they were not giving me the amount of information I wanted/needed.
I finally came across this article about acquiring a visa to Rwanda on Timbu.com.
I was also able to garner information on the currency used in the country and other basic travel information I needed. I had to brush up on a few Swahili phrases as that is the official spoken language in the country. The next thing was to book my flight from Rwanda to Lagos. I eventually settled with Rwandair.
Guess where I got my flight information from? Click here for cheap flights to Rwanda
In honor of solo travel August, I packed my bags and boarded Rwandair from Muritala Mohammed Airport, Lagos and off I went to Rwanda.
What was I thinking when I decided to travel alone? For some weird reasons, the trip had me feeling nervous than usual. Thoughts like Will I be okay? Will it be worth it? kept haunting me.
After about 4 hours of flying, I finally got to Kigali International Airport around 3:00 pm Nigerian Time, 4:00 pm Rwandan Time (Rwanda is 1 hour ahead of Nigeria). I purchased my visa for 30 USD and got my passport stamped. I was captivated by how clean the city looked - I mentally praised the government for the complete ban of plastic. Unlike in my dear country, Nigeria, where you would find the streets littered with various forms of plastics.
I feel this law would be very useful in Nigeria as well. Booking my hotel was the next important thing. Of course, I had to book the Hotel des Milles Collines, the historical hotel in Hotel Rwanda. I wanted to feel like I partook in history. Cheesy, right? But I did not care. Hotel des Milles Collines was a safe house for thousands during the genocide that occurred in the country. However, there is currently no evidence of the part the hotel played during the genocide. This could probably be because the country has been trying to rid itself of its gory past and come into the light of a new beginning. There were other top hotel options like the Kigali Marriott Hotel, Radisson Blu Hotel (This hotel is very expensive, but if you are ready to have splendor sniffing around your wallet, you can opt for it), Onomo Hotel, Kigali Serena Hotel, Ubumwe Grand Hotel and The Retreat.
My room at Hotel des Milles Collines was tiny but I loved it. It was so beautiful and it gave me a perfect view of the hotel. The hotel food was great too. I?m not trying to over-hype things. Remember I traveled to the country with an open mind. I planned to tour the city the next day because I had two more days left.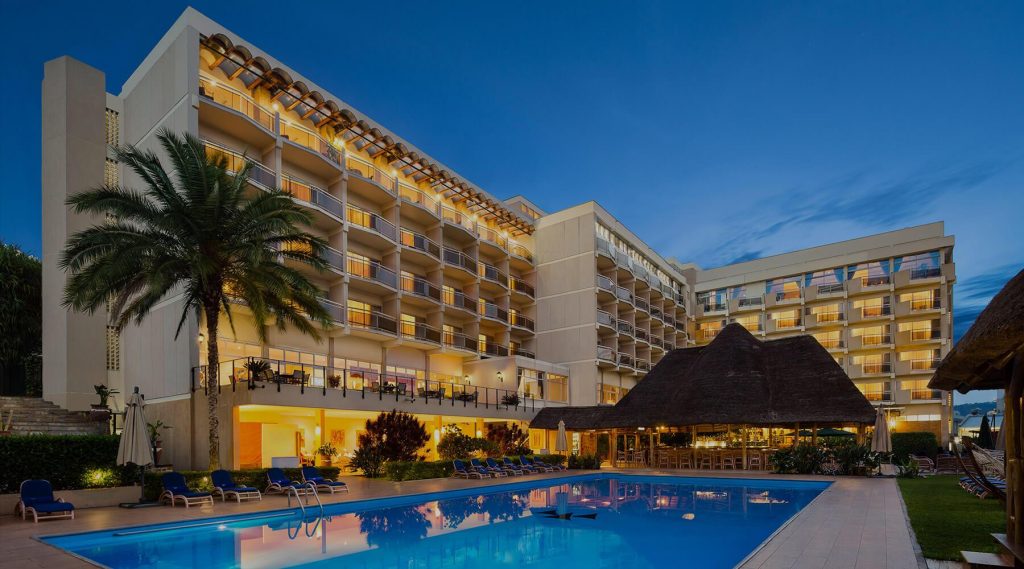 Going round Kigali was not a problem as I hired a chauffeur for the day - I love comfortable travel. It was quite affordable. There were other options too. SafeMotors, a transport company similar to Uber was also available. My first stop was the Presidential Palace Museum. This was the residence of the late President of Rwanda, Juvenal Habyarimana, but it is now a museum. The tour guide took his time to explain every piece of work in detail and gave me a full tour of the building. It is one of the most relatable museums I have ever visited. He also explained how the President lived, which was totally unbelievable (It was real but it felt too good to be true) I mean how can you have weapons in every room, security gadgets strategically placed around the house and a witchcraft room, yet death still came from within that house.
Apparently, the President?s wife and her brother planned his death. It was there I began to relate with the African proverb that says, ?The insect that eats the vegetable is inside the vegetable?. The president?s wife is still mysteriously alive by the way. The killing of the President is believed to be the catalyst to the Rwandan Genocide. I also visited the Kigali Cultural Village. I found very beautiful Rwandan clothes, bags, accessories and jewelries from different sellers all under one roof. The market happens to be a place where you can buy something very unique that nobody among your friends will have. I was opportune to meet some of the best designers and local artists in Kigali there. I ended up buying beautiful jewelry from the market.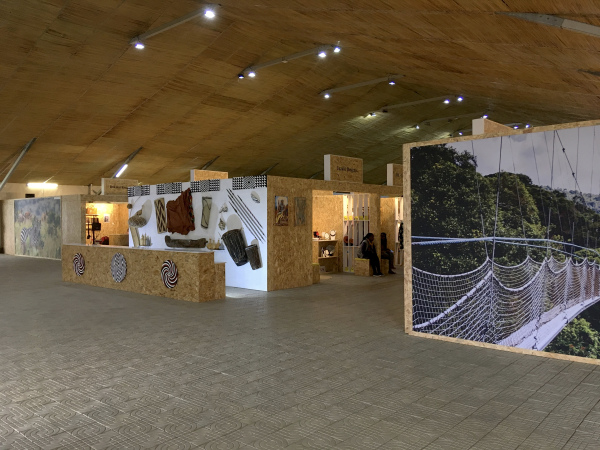 Finally that day, I went to the Kigali Genocide Memorial. I wished that was the first place I visited. No trip to Rwanda or Kigali is complete without spending some quality time at the Kigali Genocide Memorial. This is the best place to learn about the Rwandan Genocide which is one of the most unpleasant historical times in Africa.
My visit there started at the reception where there is an introductory video showing a few Rwandans whose lives have been changed by the genocide. I then proceeded to the main building where an audio guide explained the chronology of events across the museum. Inside the museum, there are also halls dedicated to victims of the genocide and there are about 100 pictures of people displayed on the walls.
Outside the main building, there are gardens and a real cemetery where the remains of the victims of the genocide were buried. I could not continue going because at a point I actually started crying. Talking about the genocide was really difficult for Rwandans because it was very tragic. The good thing is that the Country has done a good in building a Rwanda that the citizens can now be proud of.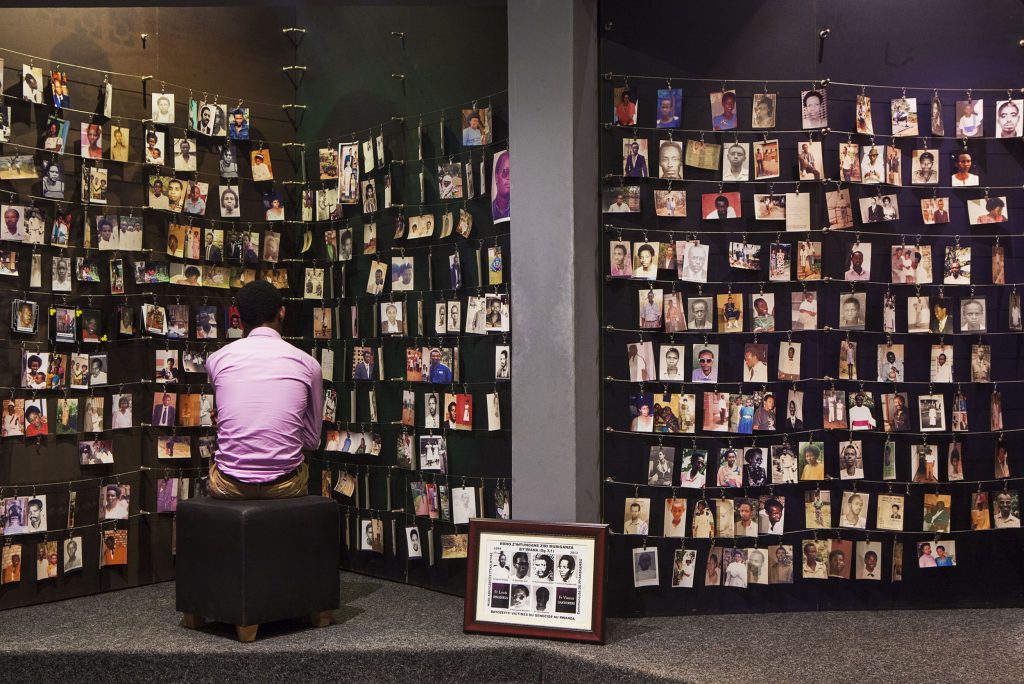 After the whole tour for the day, I was both excited, tired and hungry. I did not want to eat any European food as the hotel where I lodged already did justice to that. Cocobean did not disappoint as there was a bevy of fantastic Rwandan cuisines. I eventually opted for the Goat Mafe, which is goat cooked in peanut sauce. I thought I was going to puke as this was way out of my regular Nigerian dish but it was a great choice. The goat was super tender and was served in a thick gravy and peanut sauce. Who would ever think that one day I'd be eating goat meat without pepper? Ohh and the view was breathtaking.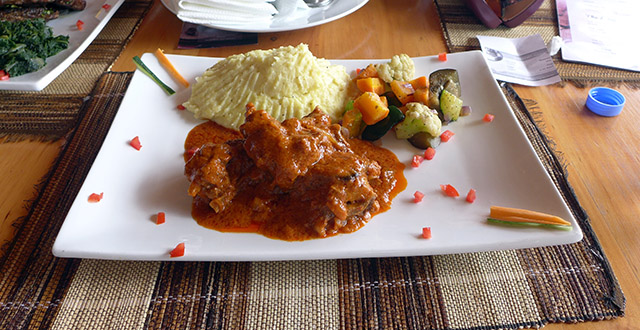 My guide took me for lunch the next day at Afrika Bite. Everything served there is 100% Rwandan/ East African and is very affordable. I tried Ugali, a Rwandan dish of corn fufu with plenty of things. It had baked beans, water spinach, sweet potato mash, unripe banana mash and some things I do not know served alongside peanut sauce. I actually enjoyed it even though it did not look physically appealing. My flight back to Lagos was by 10 pm that day and I wished I had planned on staying longer.
Solo travel to Kigali was incredible and I am glad to have experienced a new country and to have been received with warmth and hospitality.
It was exciting to have crossed off a place off my East Africa bucket list. There was a lot of history, lessons on nation-building, intriguing stories and quite a number of therapeutic views in Kigali. I could not have asked for more.
There is so much more to Rwanda than its gory past and mountain gorillas. I plan to go back someday, perhaps for a romantic getaway at Heaven Restaurant and Hotel.
You would love to read A Nigerian Girl's Experience as A Student in Canada