Cyprus Tour & Vacation Packages for Nigerians - See Best of Cyprus
Cyprus is simply magnificent! Once you finally arrive, you would find yourself wondering why hadn?t visited much earlier. Beautiful beaches and delicious cuisine are just a small part of the exciting things a Cyprus tour has to offer.
Cyprus is sure to leave you wishing you could stay a little bit longer.
Highlights of the Tours
Day 1: Upon arrival, you would be picked up at the airport and checked into the hotel. After which you would be free to settle in and sleep off any jet lag. With our travel package, you would have full access to hotel services including the pool, gym and restaurant.
Day 2:? On the second day you would be free to relax and feed your eyes on the scenic view of the ocean facing the hotel.
Day 3: Tours Commence. Your first tour would be to Cyprus Paphos Aphrodite Waterpark.
Day 4: On the fourth day you would be going s
ightseeing on a boat trip to Protaras.
Day 5: One more free day of personal shopping and any other personal activity before the third and final tour.
Day 6: Our third and final tour is an excursion from?
Nicosia to Paphos.
Day 7: Pack up luggage & prepare for departure, free time
What to Expect
Tour 1 - Go for an Adventure at?Paphos Aphrodite Waterpark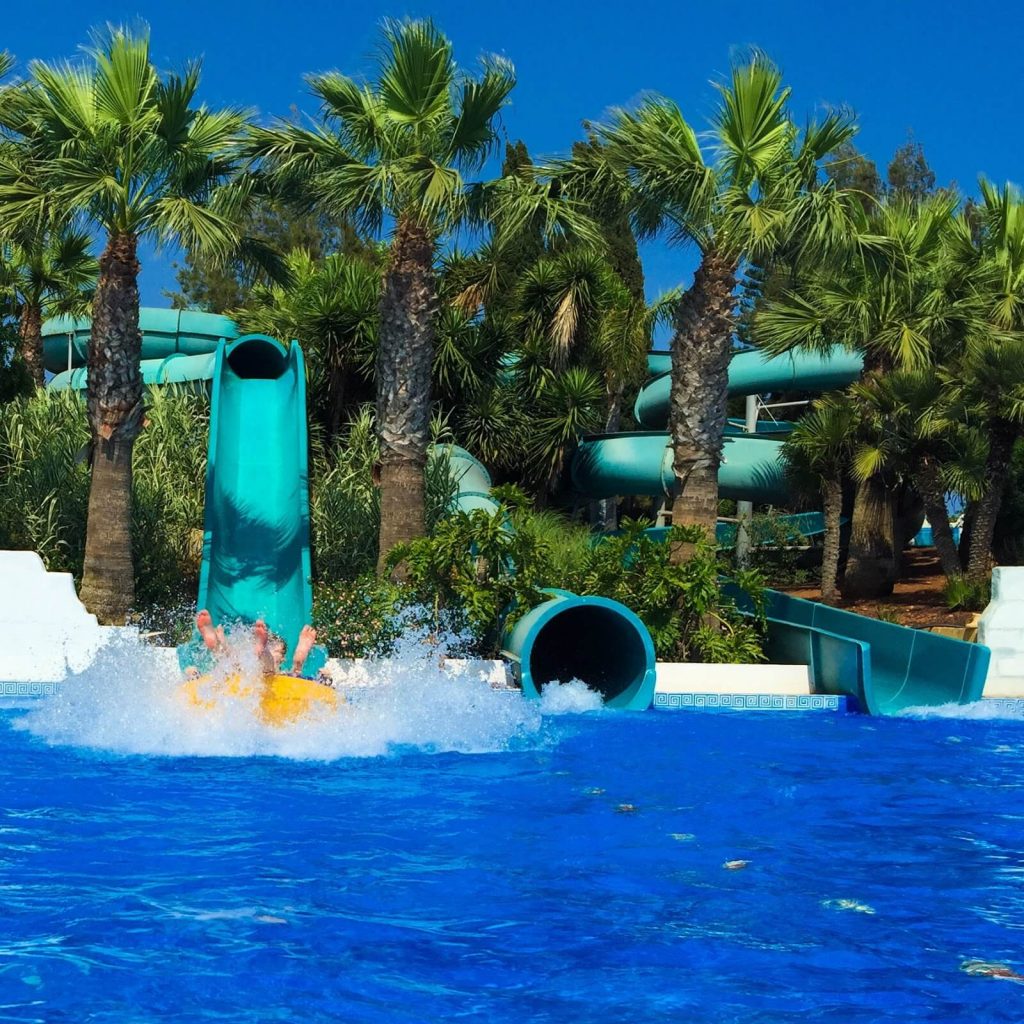 Our amazing tour package allows you to enjoy the aquatic attractions of Paphos Aphrodite Waterpark. This waterpark features?aquatic thrills, including high-speed water slides, an extensive lazy river, a wave surge pool, many swimming areas, and a safe water play area for kids. There are also food courts where you can get refreshments whenever you want. The park is accommodating to visitors young and old. .
facilities, lifeguards, entertainment, activities, and more.?
Tour 2 - Go on a?Sightseeing Boat Trip to Protaras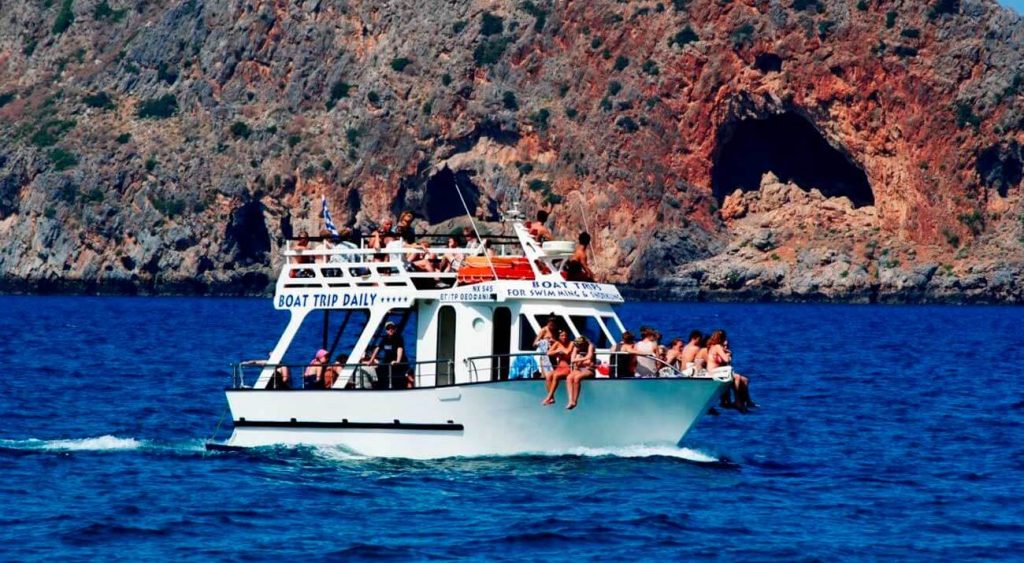 The coast view of Cyprus, from Ayia Napa to Protaras is simply beautiful. The boat sets sail for you to enjoy the beautiful scenery of the coast before eventually stopping for you to go swimming or snorkelling. Facilities include a shower and bathroom. If you have your own snorkelling gear you can bring it along. A delicious lunch will be served between swim stops, which includes grilled chicken,?salads and pork as well as alcoholic and non-alcoholic drinks.?
Tour 3 - Explore?Nicosia to Paphos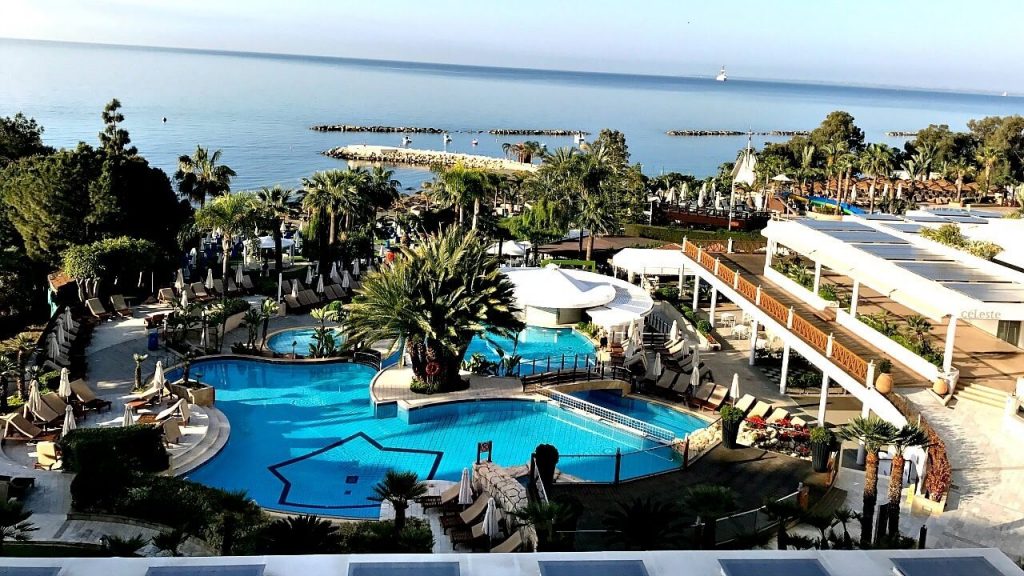 Take a full-day excursion from Nicosia to?Paphos, the last divided capital in the world. Visit Nicosia, the capital of Cyprus, to find out about the turbulent history and?the interesting facts about this town. Through a guide's commentary, learn about the rich history, culture, and architecture of this half-Greek, half-Turkish city. Highlights of the tour include the old town, the Liberty Monument, and the Cathedral of St. John, among others. Free time will be provided for shopping or for lunch. This tour is suitable for individuals, couples and family.
Additional Information
Each package is 7 nights ideally except the client requests a different duration.

Departure and return dates are flexible within a one-month bracket (31 days) starting from Dec 1st to January 1st.

Trip Package is a duration of 7 days stay at the destination offering 3 exciting adventurous tours.

Family packages include kids
Package includes;
Visa

Airport pick up

7 night?s stay at The Hilltop Gardens Hotel in Paphos city, Cyprus

3 Guided tours listed above
Pricing
1 Adult: From? ?250,700
2 Adults: From ?390,400
2 Adults 1 Kids
: ?500,750
You may also like?
Nairobi Tour & Vacation Packages for Nigerians ? See Best of Nairobi,??Cyprus Tour & Vacation Packages for Nigerians ? See Best of Cyprus,
?
London Tour & Vacation Packages for Nigerians ? See Best of London.