Top 30 Hotels in Lagos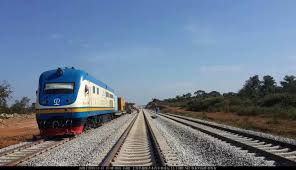 The tourist experience in the charming city of Lagos is the similitude of enjoying an amazingly prepared cuisine. And like the condiments involved in making a grandeur meal experience, ?hotels in Lagos are an indispensable ingredient when it comes to enjoying the luxury that Lagos has to offer.?
While it is popularly agreed that there is very little that can be done to replace the comfort and camaraderie associated with the home, some of the best hotels in Lagos Nigeria thrive at making your "out of home" experience the highest point of your life. It is also amazing that the 5 star rated hotels in this city are equally affordable when compared to royalty treatment clients receive. ?So whenever you are visiting Lagos Nigeria, make one of these hotels your abode for the duration of your stay. Feel the luxury as we take a journey around the top 30 hotels in Lagos:

Address
: 4 Onitolo (Lawrence Road), Ikoyi, Lagos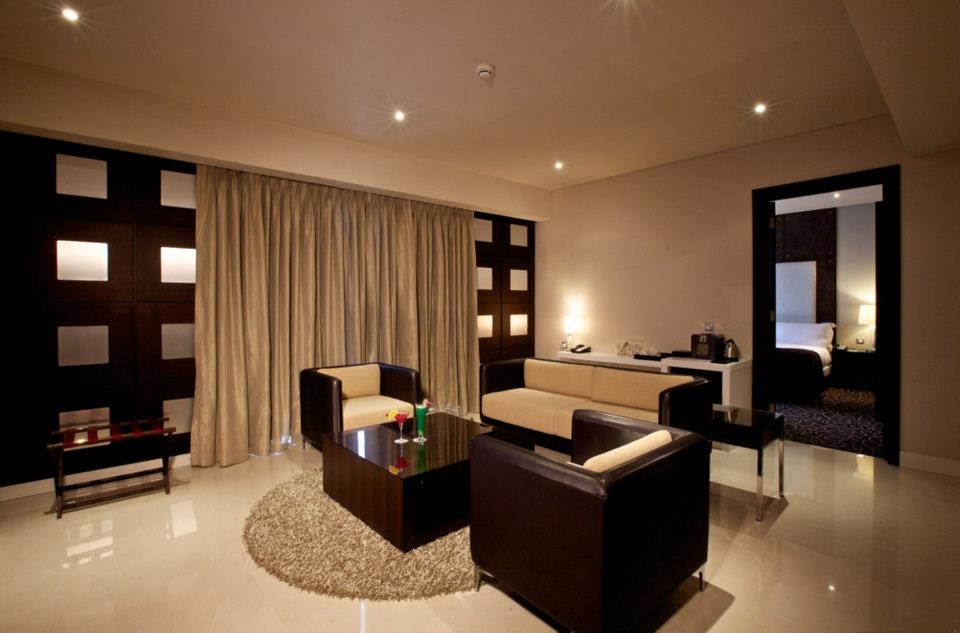 The Wheatbaker,
is an impeccable quintessential hub for business trips, honeymoons or just to unwind. It is one of the best hotels in Nigeria. Accommodation in this hotel is sumptuous, deluxe rooms, fitness and spa facilities, laundry services, outdoor swimming pool and other top-notch facilities. The hotel is nothing less than fantastic and is specialised in luxury to enhance a relaxing. Its exquisite amenities are built to ensure an unparalleled sense of comfort. The hotel offers many unique recreational opportunities such as spa, steam room, sauna, massages and an outdoor pool.
Check-in: 2:00 pm|| Check out: 10:00 am
Book The Wheatbaker?Hotel, Lagos
Address: 30 Lugard Road, Ikoyi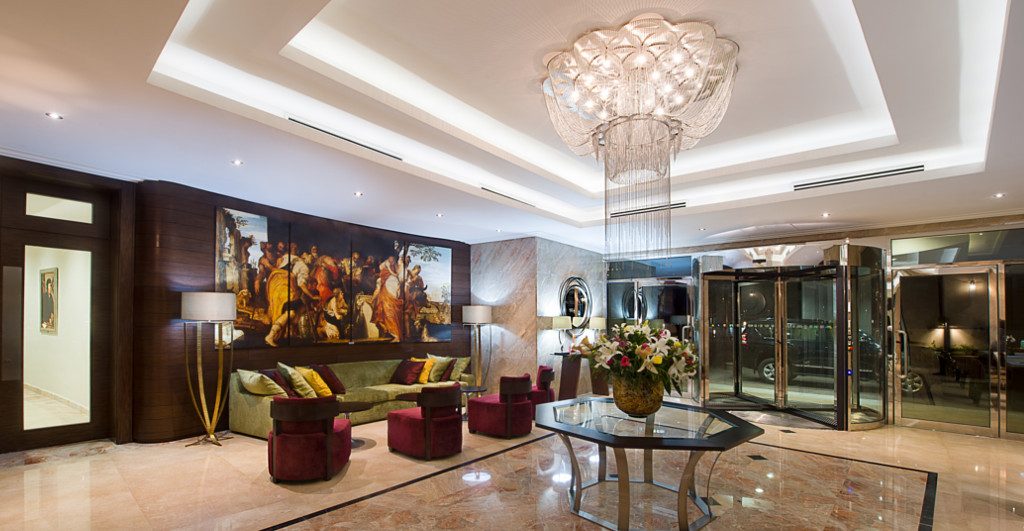 The George
provides its guests with exceptional levels of luxury services and a standard expected of a first class hotel. Some of these services are c
ar hire and chauffeur services, Late departure, onsite dentist and doctor, Local and international flower delivery, high-speed wi-fi,?Laundry Service, Purchase of artwork,?and so many more.
This signature hotel is one of the finest hotels in the world well located in the prestigious suburb of Ikoyi, Lagos. ?Dining in The Da Vinci Bar & Restaurant is a culinary experience to savour. To compliment your elegant dining experience, there is also an extensive wine selection, collected from around the world. Modern conference and meeting facilities are located on the ground floor and offer the best equipment needed.
Check-In:|| Check Out:
Book The George
Address: 1 Ozumba Mbadiwe Avenue, Victoria Island, Lagos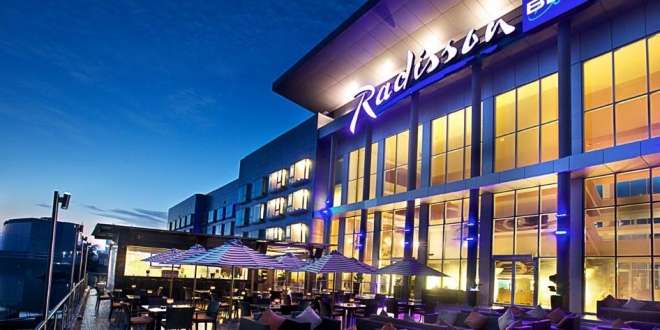 The Radisson Blu Anchorage Hotel
is an abode of stylish retreats. This is a magnificent haven of comfort from where you can enjoy all the luxury you can ever think of. This superb hotel features 170 rooms and suites, all styled by Swedish designer Christian Lundwall. Take a culinary journey at Voyage Restaurant, which offers international classics as well as local dishes. You can also enjoy a glass of wine paired with a local favourite, such as beef or chicken suya at Surface Bar and Grills Radisson Blu is a perfect spot for a meeting, a private party, or a comfort hub.
Book Radisson Blu Anchorage Hotel
Address: 6 ? 8 Ahmadu Bello Way Victoria Island
The Federal Palace Hotel and Casino
connects the past to the present and gives a real sense of what luxury is. This resplendent abode overlooks the mighty Atlantic Ocean and it is designed to international corporate standards. Featuring, plush furnishings, polished modern rooms, free Wi-Fi, flat-screen TVs, minibars, desks, and tea and coffee making facilities, this "posada" offers you the best "out of home" experience. Business comes alive in it's 11 swanky conference and meeting rooms.
Book The Federal Palace Hotel
Address:1 Bankole Oki Road Ikoyi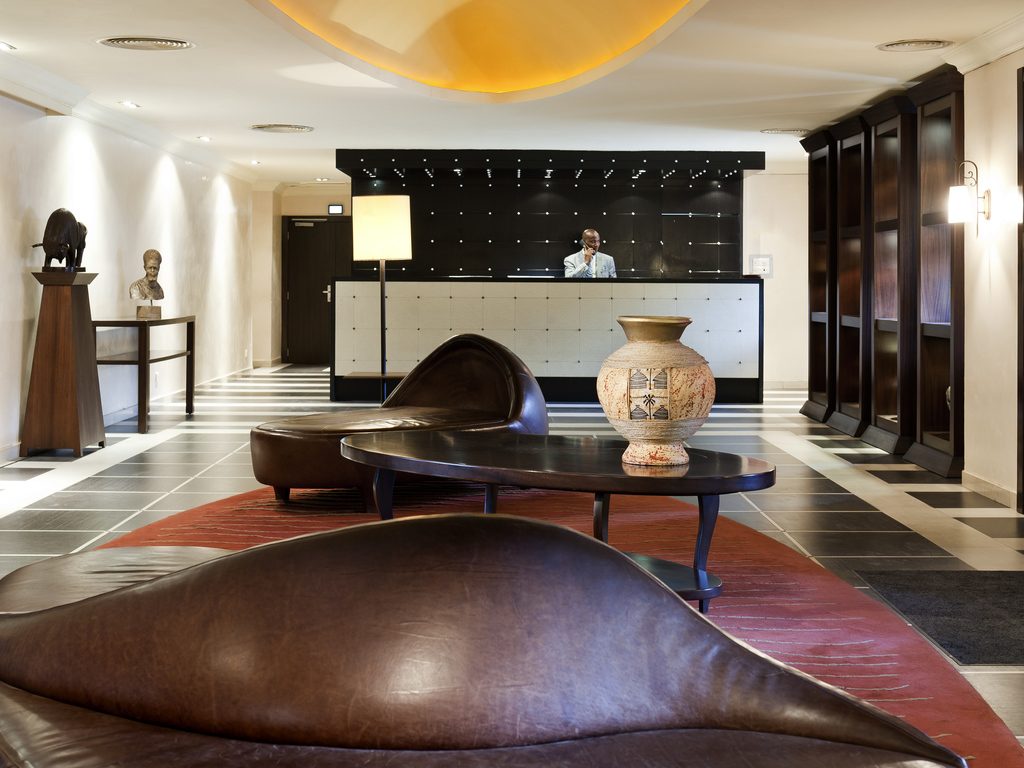 The Moorhouse Ikoyi, Lagos
offers a safe haven in the bustling city of Lagos. It is bound to impress anyone with its luxurious and beautifully designed warm, and modern rooms which come with free Wi-Fi, flat-screen TVs, safes, and tea and coffee making facilities.
This exquisite abode offers 94 Luxurious rooms including suites, a culinary restaurant, an exquisite wine Bar, 2 meeting rooms and a boardroom, a swimming pool, and a fitness centre. Parking and breakfast served in the international restaurant are free. Additional amenities include a bar, a gym, and an outdoor pool. Massage services are available.
Book the Moorhouse Lagos
Address: 30 Mobolaji Bank Anthony Way, Lagos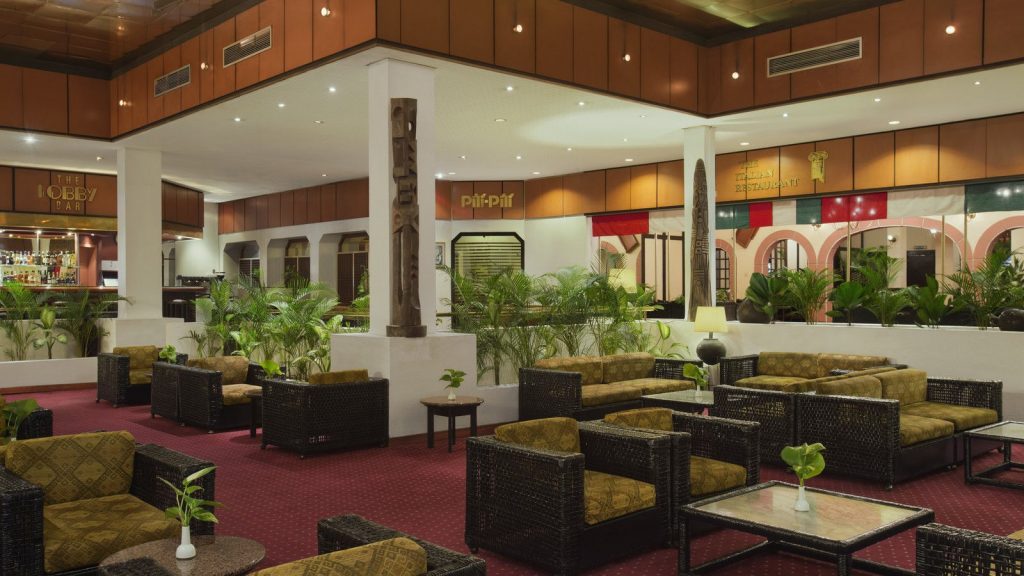 Sheraton Lagos Hotel
is one of the best hotels not just in Lagos but in Nigeria as a whole. Sheraton is the exact place to be! It provides a perfect place to relax and unwind after a long day. With 325 guest rooms and 7 suites furnished with the signature, Sheraton Sweet Sleeper Bed which provides superior comfort makes Sheraton the first go to for top-notch relaxation.
The club rooms access a private lounge with complimentary breakfast. This luxury spot boasts a variety of appetising dining experiences, world-class accommodation and exclusive services including a full-service spa and fitness centre and a glittering infinity pool.
Book Sheraton ?Lagos Hotel

Address; Adetokunbo Ademola Street Lagos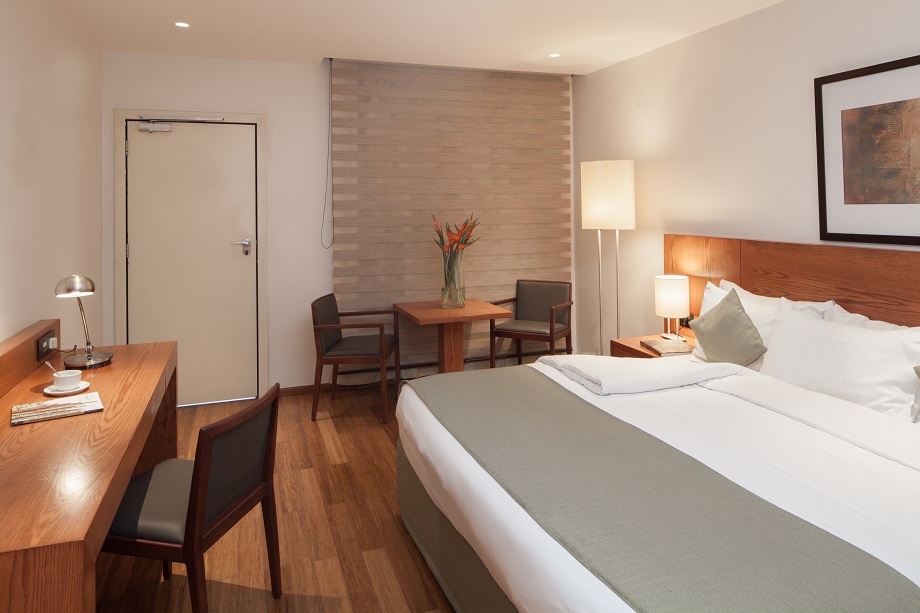 This is for sure one of the best and most prestigious luxury hotels in Lagos.
Eko Hotel
is spread over three buildings and has spectacular views of the Atlantic Ocean and the Kuramo Lagoon. Eko Hotel & Suites stands out as a place to stay when in Lagos for business or for recreation.
The hotel has a terrace and spa centre, and guests can enjoy a meal at the restaurant. Free WiFi is available and free private parking is available on site. The outdoor pool, barbeque, and playground will sure give you a sense of comfort.
Book Eko Hotel
Address: No. 17, Oju Olobun Street, Off Idejo Street, Victoria Island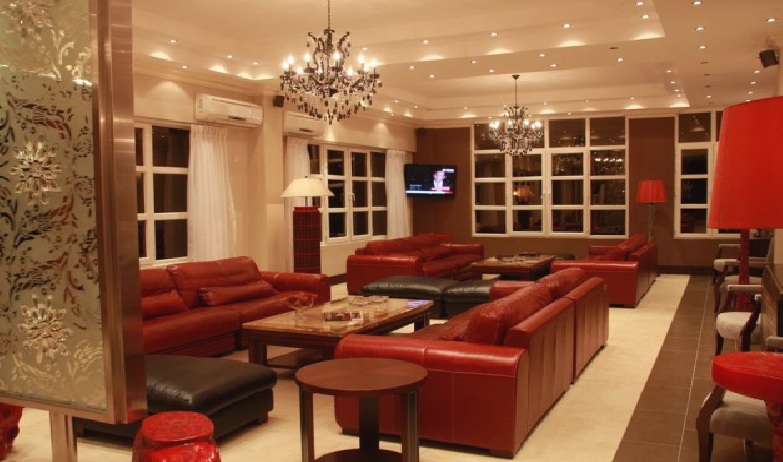 The Blowfish
introduces a new world to you. This colourful luxury hotel is an escape from stress, fatigue, and unpleasant sights. The beautiful ambience in this environment builds a world of fantasy around you. Quality seems to seep from every detail.
Amenities include an outdoor pool and a bar with a terrace. Of the 4 restaurants, 1 has pool views and Italian cuisine, 1 serves Japanese cuisine, and 1 offers eclectic cuisine and regular live jazz. The superbly designed rooms have flat-screen TVs, safes, and free Wi-Fi. ?The Blowfish brings the world to your fingertips.
Book The Blowfish Hotel
Address: Isaac John Street, Lagos, Ikeja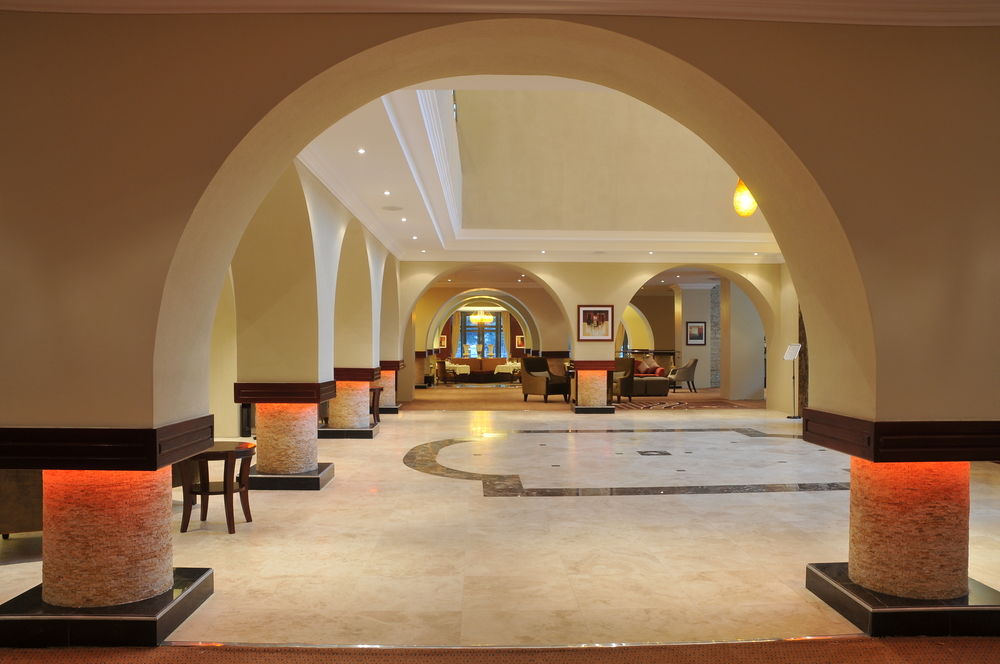 If you are looking for a realm of outstanding luxury and indulgences, look no further as
Protea Hotel Ikeja
is the place to be. With outstanding facilities such as; an outdoor pool, a fitness centre, and massage treatments, as well as a sophisticated regional restaurant and a 24-hour cocktail bar, Protea thrives as a perfect aura of comfort. Redefining luxury and business the hotel's meeting rooms seat up to 160 delegates. For undeniably great service, continental cuisine, and excellent conference facilities Protea Hotel is the right hub.
Book Protea Hotel
Address: 47, Alfred Rewane Road, Ikoyi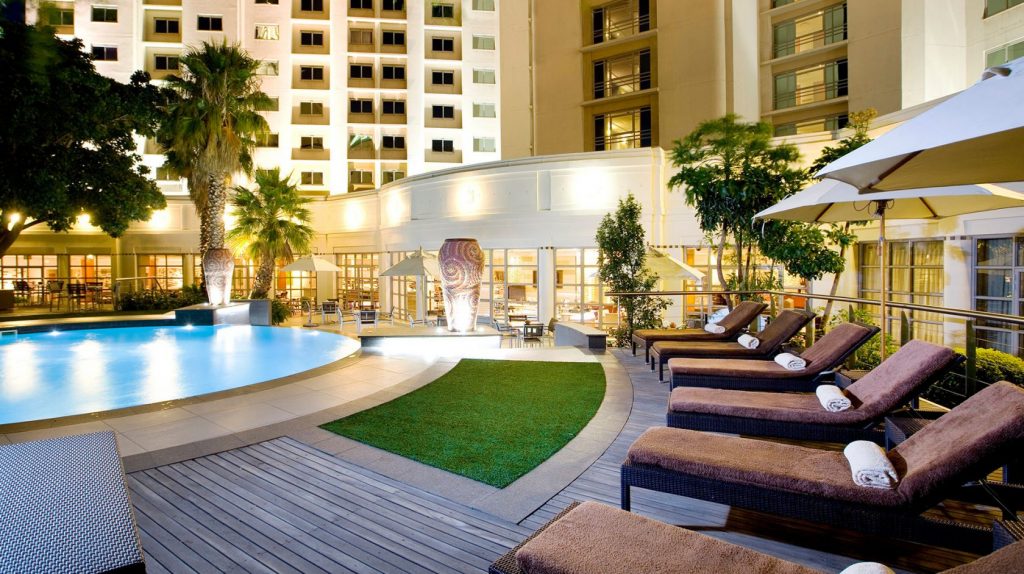 Southern Sun Hotel
is equipped with modern facilities and contemporary comfort. This grand hotel offers a variety of luxury rooms. Suites also add Living and Dining areas. Rooms here will provide you with a flat-screen TV, air conditioning, a minibar, a shower, and private bathrooms. Whether it's a weekend getaway, a business treat, or a couple's retreat, beautiful Southern Sun Hotel serves a perfect place for all.
Book Southern Sun Ikoyi Hotel
Address: Plot 9/10 Block 2 Oniru Chieftaincy Estate, Victoria Island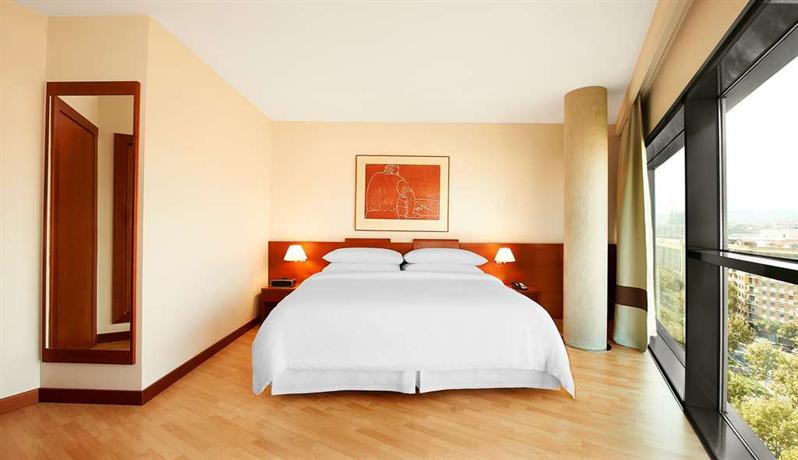 Experience a hotel and so much more at
Four Points by Sheraton
Lagos. This luxury hotel is located in Victoria Island, close to a host of international companies within a dynamic business district. It features both modern and executive rooms to create a lasting memory of comfort and luxury.
Guest can enjoy a buffet-style dining, there?s also a chic Asian restaurant, a sports bar, an open-air lounge and a lobby cafe. The well-designed rooms connote hospitality at its peak. A Swedish massage at Four Points Spa and Fitness will keep the luxury real.
Book Four Points by Sheraton
Address: 5, Mobolaji Bank Anthony Way, Maryland, Ikeja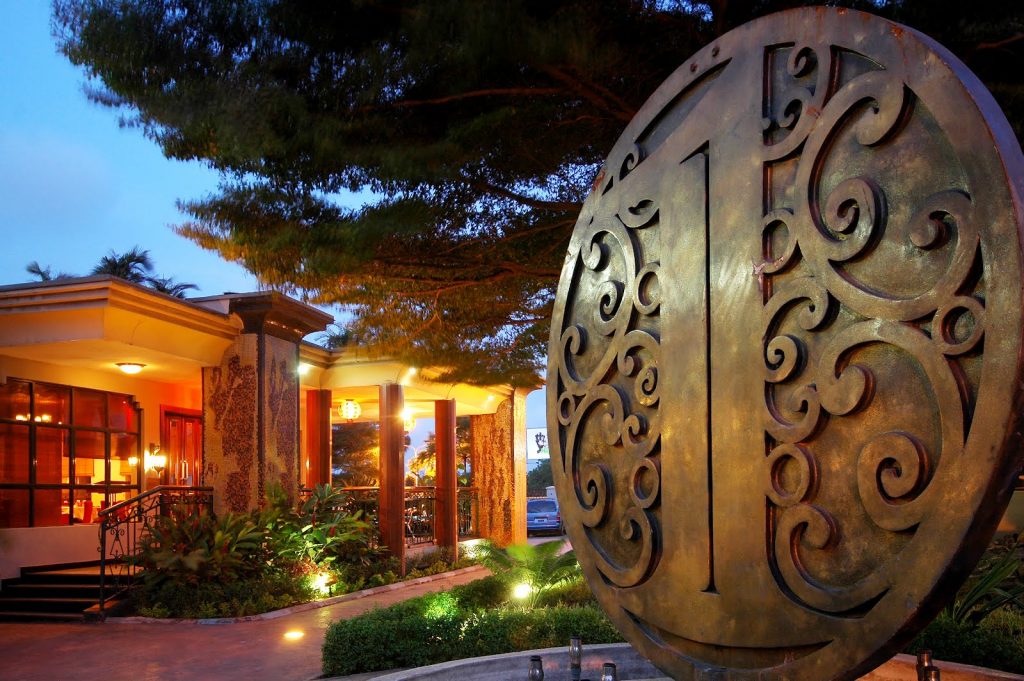 With spacious rooms and an onsite restaurant and bar that serves a variety of meals and drinks,
Planet One Hotel
is top notch. It houses a well-equipped fitness centre, an indoor pool and a spa that offers a variety of body treatments. The hotel delivers the best in luxury and it?s really a perfect place to relax and unwind.
Book Planet One Hospitality Hotel

Address: Plot 52A Kofo Abayomi Street, Victoria Island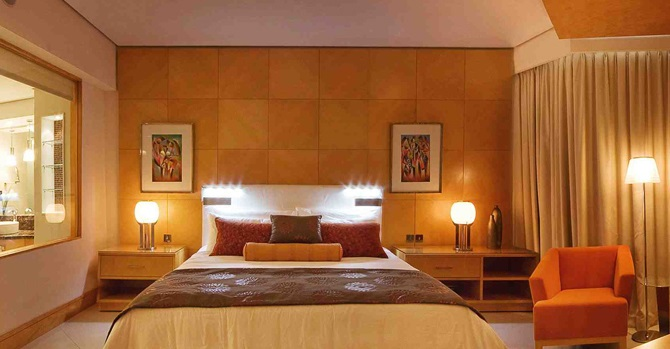 InterContinental Lagos Hotel
is classy and promises premium luxury and comfort for guests in search of exquisite hotels in Victoria Island to lodge in.
Set in the Victoria Island district, is the upscale, high-rise Intercontinental hotel. Contemporary, chic rooms with floor-to-ceiling windows and city views feature free Wi-Fi, flat-screen TVs, iPod docks. Some rooms have whirlpool tubs. Other amenities include a rooftop pool and a spa. There are also multiple sleek dining options. Intercontinental hotel is an
unblemished haven of luxury and refined taste.
Book Intercontinental Lagos Hotel
Address: ?172 Obafemi Awolowo Way, Ikeja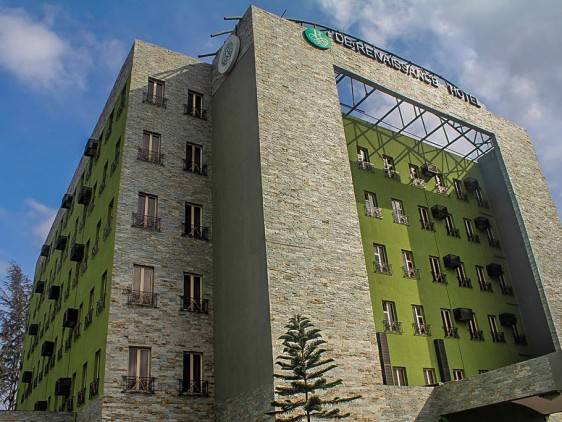 De Renaissance Hotel
is an elegant and glamorous hotel on the mainland. Elegance, glamour, sheer sophistication and exquisite service, are flawlessly combined to embody a truly unique experience at De Renaissance Hotel.
From the crafted marble walkway that engulfs guests on arrival, into soaring five-story atrium that leaves you in awe, this hotel?s exclusive public areas define the true meaning of luxury and design. It is the perfect luxury destination, whether you?re in Lagos for business, pleasure, or a bit of both. The hotel features cosy rooms, an onsite restaurant, an outdoor pool, a state of the art gym, world-class conferencing and convention facilities to cater for board and executive meetings.
Book De Renaissance Hotel
Address: 3 Lekki - Epe Express Way, Lagos
Lagos Oriental Hotel
redefines luxury and class, the hotel delivers its renowned expertise to Lagos hospitality to provide a wholly new and refined Bangalore hotel experience. This hotel gives you an atmosphere inspired by a dynamic modernity blended with exquisite taste.
The sleek, polished rooms come with Wi-Fi and flat-screen TVs, mini fridges, and tea and coffee making facilities; some have water views. There is a refined Asian restaurant, a coffee shop and a bar/lounge. All the facilities on display meet the most exacting demands for comfort and service.
Book Lagos Oriental Hotel
Address: 22 Awolowo Road Ikoyi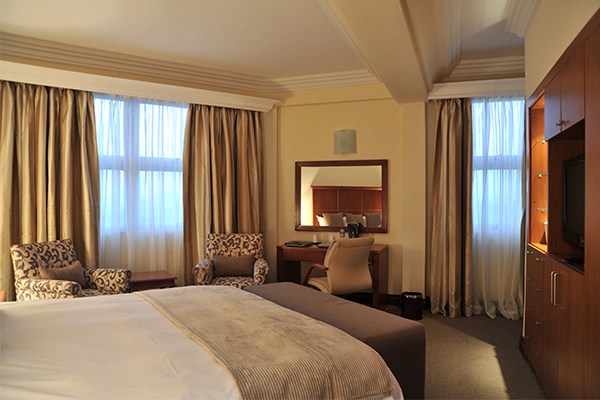 The Westwood Hotel
, Ikoyi has an amazing lagoon view and is situated on Awolowo road in Ikoyi, Lagos. Murtala Muhammed International Airport is 45 minutes away from the hotel. A yacht club and a golf club are also in close proximity.
The subdued rooms have city views and come with free Wi-Fi, flat-screen TVs, and tea and coffee making facilities and terraces with views of the creek. Amenities include a restaurant, a bar and an outdoor pool, a library and a gym. Conferencing facilities, car hire, city and airport shuttle and laundry services are available.
Book Westwood Hotel Ikoyi
Address: 42/44 Murtala Muhammed International Airport Road, Lagos (Formerly African Sun Airport Hotel Lagos)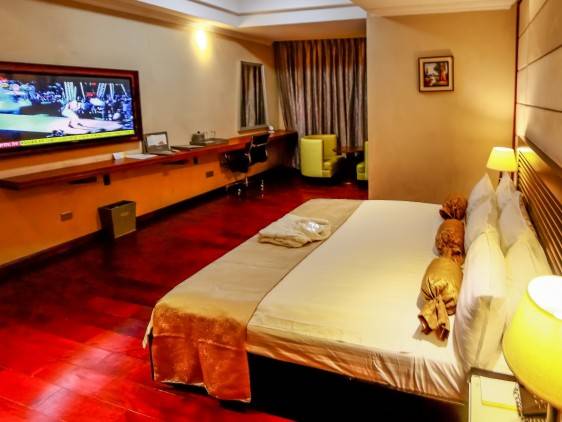 Golden Tulip Essential Lagos Airport hotel is situated along the main Airport road coming straight from Murtala Muhammed International Airport. It is about 5 minutes drive from the International Airport. The four-star hotel is very exquisite with modern furnishings. Whether it is business or leisure you're after in Nigeria, you are covered at this hotel.
Book Golden Tulip Essential Lagos Airport Hotel
Address: 12 Allen Ave, Ikeja.
The Best Western Plus
is ten minutes drive from the airport and free transfers to and from the airport are offered. It is specially designed to cater for business travellers, overnighters, and conference delegates. Amenities at the hotel include a gym, an outdoor pool, a restaurant, a meeting room that can accommodate up to a 100 people as well as an exquisite boardroom. ?The Best Western Plus offers guests a memorable experience.
Book Best Western Plus Lagos, Ikeja

Address: 34 Awregate Street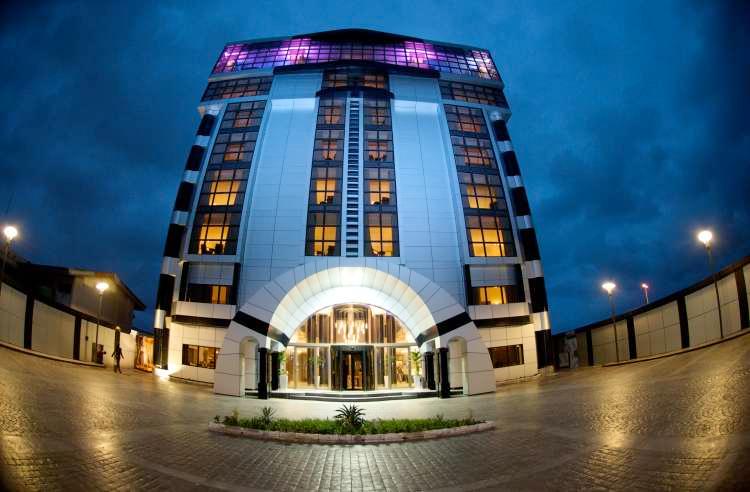 The Avenue Suites
is the home of ultimate designer decor, high-quality amenities, excellent personalised service and superior attention to detail.
Luxury, lifestyle, and service define The Avenue Suites. Here, guests experience new grounds and hotel comfort at a ?whole new level.
Book The Avenue Suites
Address: Plot 14 Osborne Estate Phase II, Ikoyi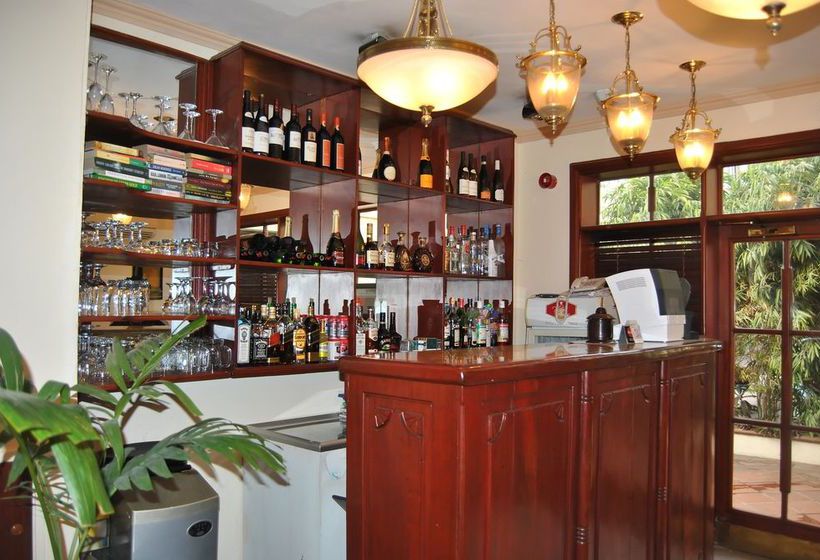 Three Arms hotel
is a hotel with a wide collection of experts offering you the best personal services. ?
Set in a glass-fronted, modern building, it features subdued decor with a perfectly impeccable finish. Free continental breakfast is served in an informal restaurant. There is also a laid-back bar, an outdoor pool, and a fitness room.
Book Three Arms Hotel
Address: ?Murtala Muhammed Intl Airport Road, Ajao Estate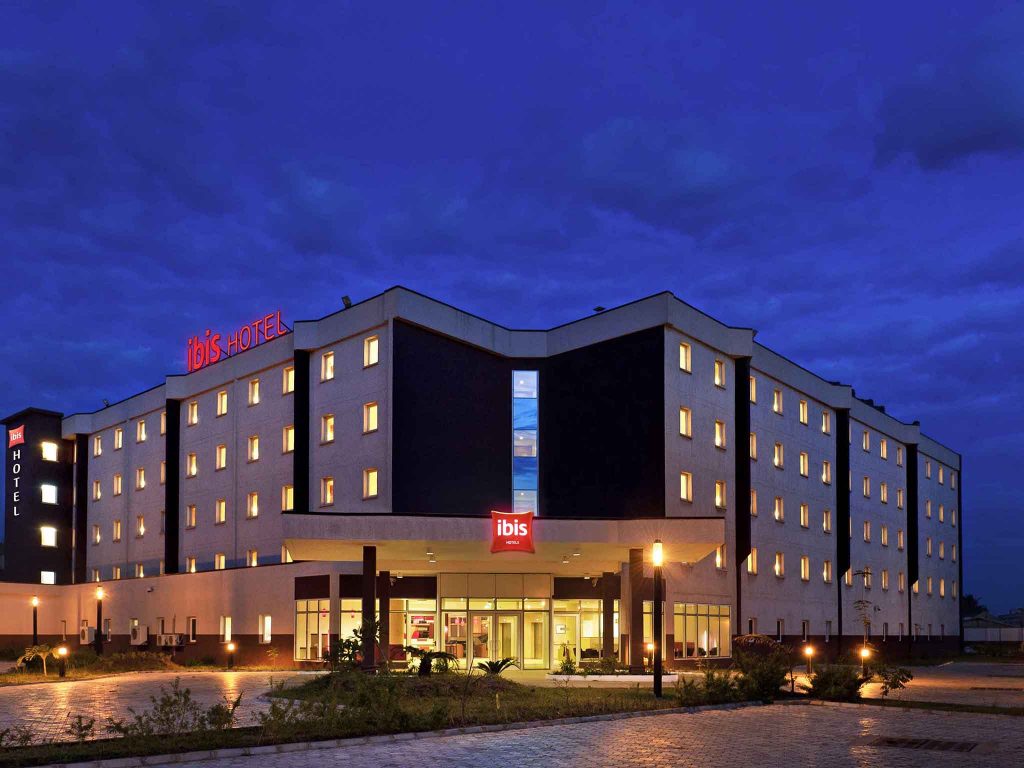 Hotel Ibis
?located about 5 minutes away from the International Airport. All the rooms and public areas are fully equipped with WiFi internet access. The buffet breakfast is served daily in their restaurant. The snack menu accommodates all sorts of customers round the clock and the bar is open round the clock. Freebies include an airport shuttle. Additional amenities include a fitness centre, an outdoor pool and meeting spaces.
Book Hotel Ibis Lagos Ikeja
Address: Plot 7 Impressive Close, Off Lateef Jinadu Dosunmu Street, Alausa, Ikeja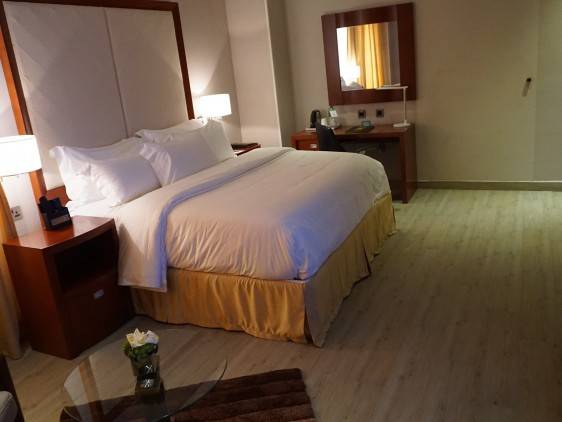 Pearlwort Hotel and Suites
is set in the heart of Ikeja. The hotel has an outdoor pool, and guests can enjoy a drink at the bar. Free WiFi is available throughout the property and free private parking is available on the premises.
The rooms are adequately furnished. Enjoy a cup of tea from your terrace or balcony and enjoy the scenery. There is a 24-hour front desk at the hotel too.
Book Pearlwort Hotel and Suites
Address: International Airport Road, Ikeja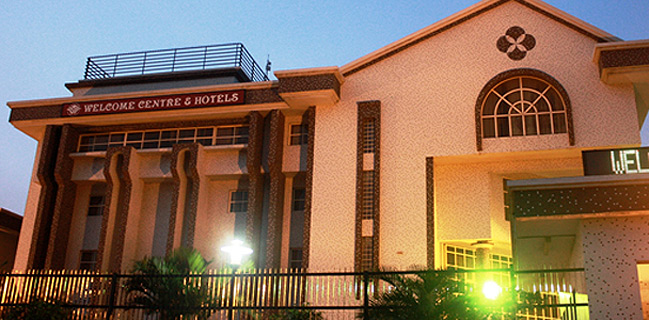 Welcome Center Hotel
is a breathtakingly styled building. The beauty of its interior decor is unlike anything you?ve ever seen. This hotel offers 80 fully air-conditioned bedrooms with a variety of choice, to cater for every taste and budget. Her facilities are designed to take the boredom out of travel and provide every distraction a modern traveller could need with a choice of restaurants, bars, cafes, sports & fitness, gaming, music, art and entertainment events.
The Welcome Centre is also Lagos? premi?re conference and events facility offering a range of halls and venues to suit every occasion as Welcome Centre range of theatres and halls can cater for a large number of people.
Book Welcome Center Hotel
Address: 25 Joel Ogunnaike Street, Ikeja GRA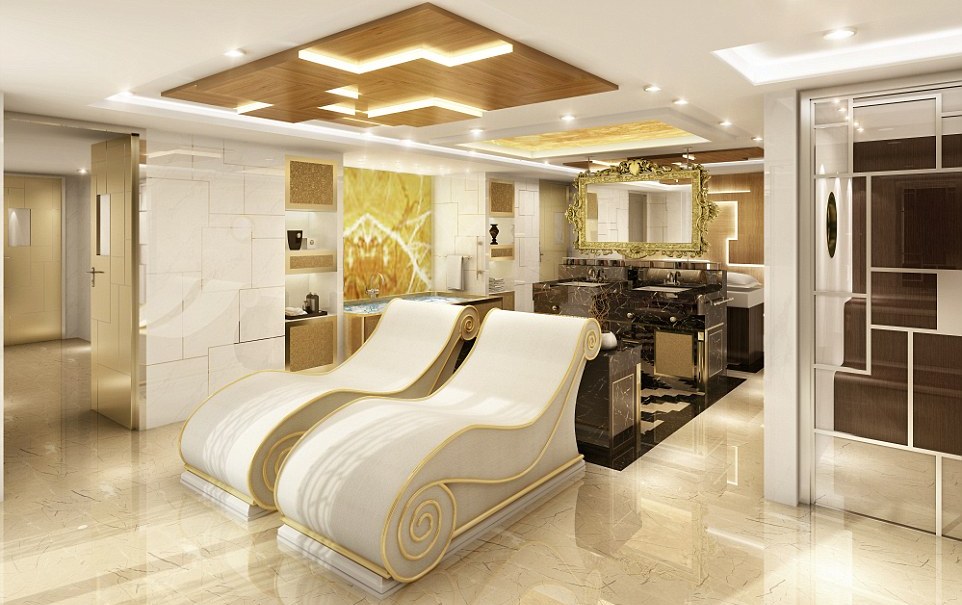 The Regent Luxury Suites
is truly in tune with what sophisticated travellers want today in terms of hospitality and luxury and style. If you are planning a trip to Lagos, a wedding, a business retreat, just want to be wined and dined or want to go out for a drink then you need not look any further. The lavish d?cor shows African and European influences with modern designs and the very latest technology. ?This hotel surpasses all expectation. It is in a league of its own.
Book The Regent Luxury Suites

Address: 5 Sunday Ogunyada Street Behind Mobil filling station, Maryland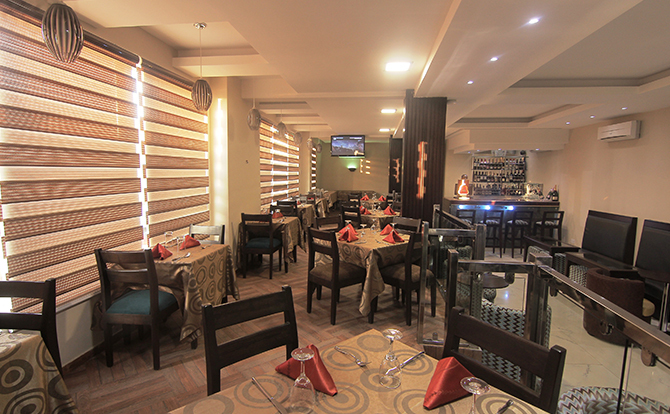 Oakspring Hotel and Luxury Suites
offer one of the best accommodations in Maryland. The hotel has a barbeque, views of the city, and guests can enjoy a meal at the restaurant or a drink at the bar. All rooms have a flat-screen TV with satellite channels. The rooms include a private bathroom equipped with bathroom accessories. There is a 24-hour front desk at the property.
The hotel provides car rental. Also, the Murtala Muhammed International Airport is just 8 km from the hotel.
Book Oakspring Hotel and Luxury Suites
Address: 12-14, General Adeyinka Adebayo Road, GRA Ikeja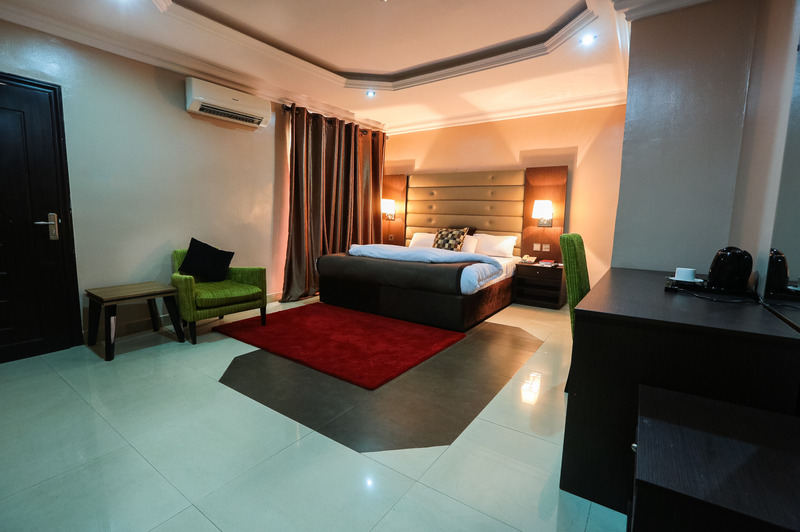 Golf View Hotel & Suites
features a VIP rooftop lounge & bar, a Smoothie bar, free WiFi, a boardroom and conference centre as well as an outdoor swimming pool. It?s location also allows for easy access to the Airport. ?The hotel offers complimentary breakfast and a variety of meals and drinks from its in-house restaurant and bar/lounge. It has a functional gym and an outdoor swimming pool on-site.
Book GolfView Hotel and Suites
Address: 57A AJ Marinho Drive Off Tony Anegbode Street Victoria Island, Lagos.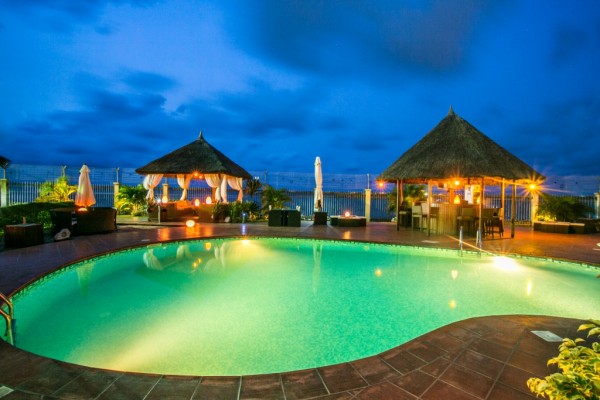 Overlooking the Kuramo Beach, this warm hotel lies in the affluent and bustling Victoria Island.
Hotel Bon Voyage
provides its guests with elegant, comfortable and modern rooms, delicious meals and other facilities like a swimming pool and a fitness center. Hotel Bon Voyage's signature style of hospitality and value is unlike any other.
Book Hotel Bon Voyage
Address: 60 Olorunlogbon Street, VOM Estate, Near Anthony Police Station Anthony, Maryland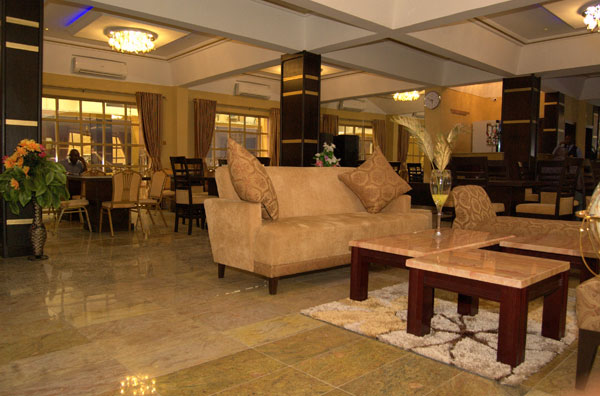 Banex hotel and suites
with its exotic ambience provide you with affordable luxury. The hotel is fully equipped with unique facilities to pacify the taut nerves of travellers. The hotel?s restaurant provides customers with a very wide variety of meals to choose from. Conferencing facilities, car hire, airport pickup, laundry and concierge services are available at the hotel.
Book Banex Hotel and Suites
Address: 12 Titilayo Adedoyin, Omole Estate Phase 1, Omole.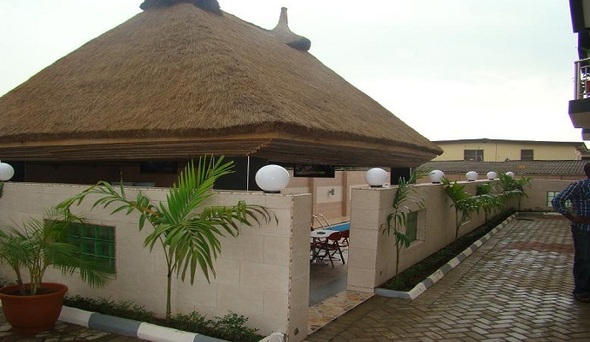 Meros Villa
is a luxury hotel that offers accommodation in Omole. Featuring free WiFi, a restaurant and an outdoor pool, fully air-conditioned rooms, adequate parking space, a business centre, a dining room, housekeeping services, satellite TV, toiletries, 24 hour room service, a lounge, good security, constant electricity and an event hall for occasions, You are sure to find a 24-hour front desk at the property.
Book Meros Villa
Address: 1 Shonny way, Shonibare Estate, Off Mobolaji Bank Anthony Way, Ikeja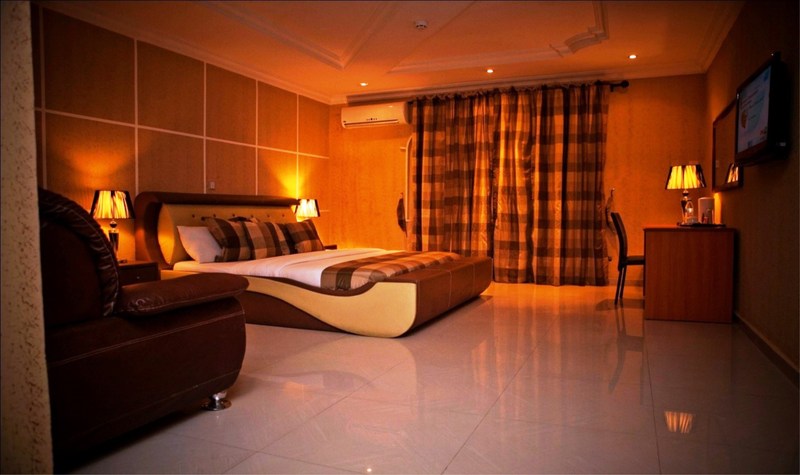 Diplomat Hotel
offers 65 comfortable and well-furnished, fully air-conditioned guestrooms. Dining facilities at Diplomat Hotel include a restaurant and a cafeteria. A currency exchange facility is also available. Guests can also enjoy complimentary services such as pedicure, manicure, massages, concierge desk, dry cleaning/laundry services, 24 hours power supply and car rental services.
For business guests, Diplomat Hotel features a well-equipped business centre complete with audio-visual equipment and conference/meeting rooms. The hotel is nothing less than fantastic and is specialised in luxury to enhance a relaxing stay.
Book Diplomat Hotel
Get amazing deals when you book hotels online and Book flights online on hotels.ng.