10 Unpopular Romantic Getaway Destinations In Nigeria
Are you fed up with having those romantic moments in the same kind of place? Don't you want to have new stories to tell your family and friends about your latest romantic getaway? Ever felt like you need a change of scenery? They are there, just waiting to be explored. Romantic weekends are not all about waiting till you have the money to go shopping at the Dubai Mall or take pictures by the Eiffel Tower in Paris. Nigeria has a lot of captivating and romantic destinations?would be great for a rendezvous for just the two of. If you're looking forward to escaping from the topsy-turvy of the city to share a romantic weekend with beloved, and you are not sure where to go, then sit back and relax because we're about to go on a trip. Here is a list of 10 relatively unpopular romantic getaways in Nigeria, which will definitely leave your mouth agape.
Abraka, Delta State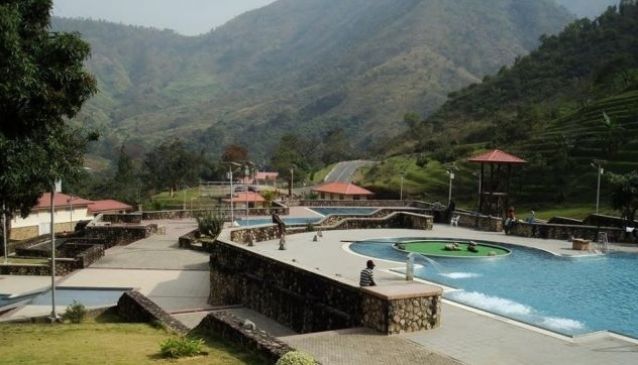 Ever heard the statement "the grass is greener on the other side"? The Abraka Turf and Country Club is that "other side". it is located in the oil-rich Delta State, along with the virgin bank of the mystical Ethiope River. ?This relaxation centre has asserted itself as a force to be reckoned within Nigeria when it comes to providing quintessential comfort and delicate cuisine. This well-manicured and eco-friendly environment allows visitors breathe in fresh and untainted air. From the cool blue pool to the natural greens and crystal clear river, this resort This well-manicured and eco-friendly environment allows you breathe in fresh and untainted air. From the cool blue pool to the natural greens and crystal clear river, this resort centre is sure to create unforgettable memories for couples. The Abraka Turf and country club engulf?will engulf you with its calm and serene ambience. In addition to the lush vegetation, at the club, you will find a golf court, polo field, and swimming pool as well as very affordable accommodation. You and your partner can enjoy canoeing, deep river diving, and fishing. Take your love a notch higher by using the resort?s equestrian facilities horse riding. This turf screams an elegant lifestyle and nature at its best, as this resort is defined by the factors that embody nature. This is a choice destination for hosting weddings, birthday parties, private parties, and anniversaries as well as vacations and romantic getaways. For more information, you can check the official
Abraka Turf website
Ikoyi, Lagos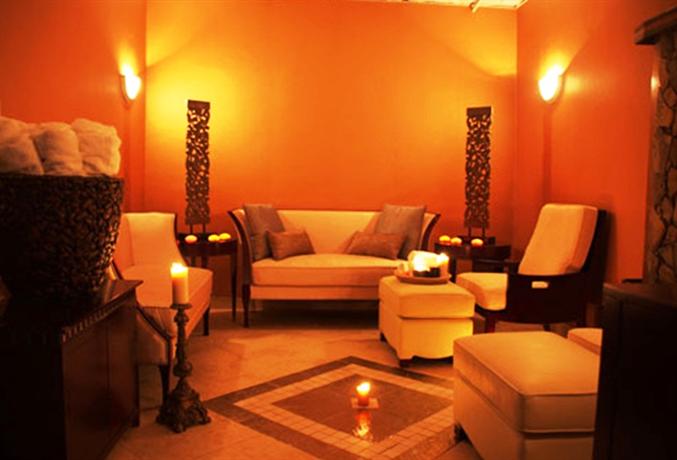 This Spa, located at 13, Alexander Road Ikoyi, provides you and your lover optimum comfort and relaxation. Its spa services include body scrubs and a sauna. The hotel has a relaxed restaurant, a cocktail bar, a fitness centre, minibars and a garden. The rooms are well-furnished with whirlpool tubs, flat-screen TVs, and tea/coffee maker This resort encapsulates the definition of style, elegance, and splendour. It redefines the concept of dining with the on-site Vineyard Restaurant and Hollywood Bar, thus awakening the California experience in Lagos. The restaurant serves all sorts of dishes which include vegetarian dishes, Asian dishes, and American dishes. The elegantly styled sofas, curative shower, and grandeur guest rooms are sure to provide visitors with exceptional and unrivalled comfort. For more information, you may visit the
official spa website
.

3. Suntan Beach and Resorts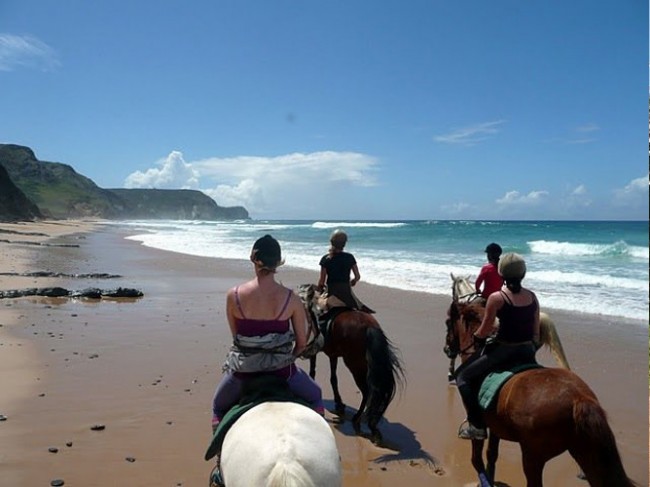 When people think of having a romantic getaway in Badagry, think Suntan Beach Resorts. Couples can sit under the wings of the Palm Tree while watching the ocean dance to the music of the wind. This place is significant for its quietude and serene environment. There also huts where people can sit and have some romantic time together. Couples can also take the romantic adventure a notch higher by going horse riding and taking a fishing expedition. Just for the record, if you are in the group of ?about to wed? and you have imagined what it would be like to have a wedding on the beach, then luck has just shone on you because Santa Beach and Resorts has a marriage registry very close to it. So, you can have a quick short ceremony.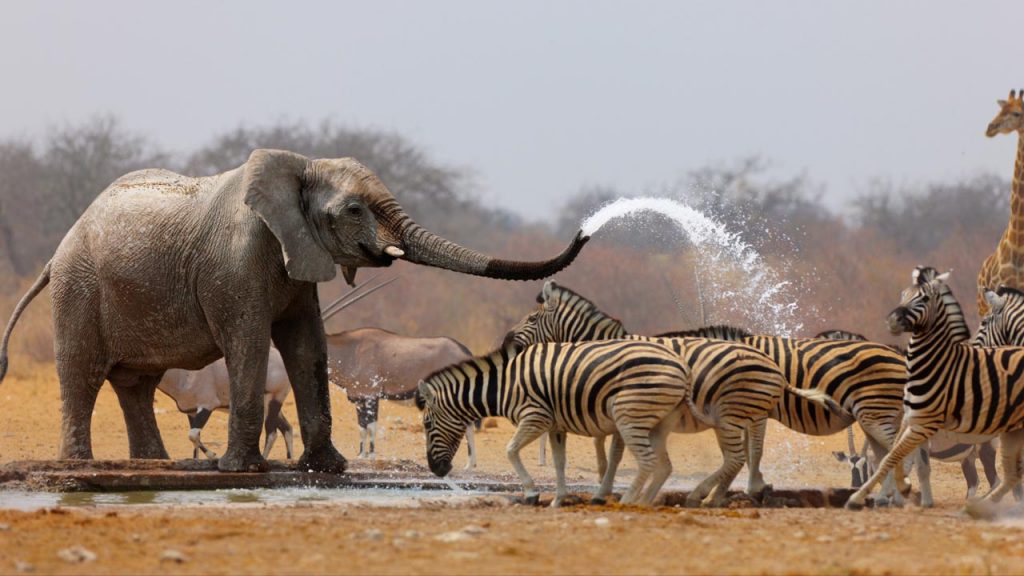 Yankari National Park
is a broad wildlife park located in the south-central part of Bauchi State. This is the most developed animal reserve and park in Nigeria. It houses various natural and warm springs. The fact that it is located in the West African savanna makes it a choice destination for tourists and holidaymakers to see wildlife in its natural habitat.This park has largely been touted to have the largest collection of animals, especially elephants, in Nigeria. It presently has 50 different species of animals, about 550 elephants, and 59 caves. Couples can take a swim in the crystal clear water. The Yankari Games Reserve offers mainly Nigerian dishes, has a museum, a bar and souvenir shops. For more information, visit the
official Yankari Reserve website
5. Casa Ilashe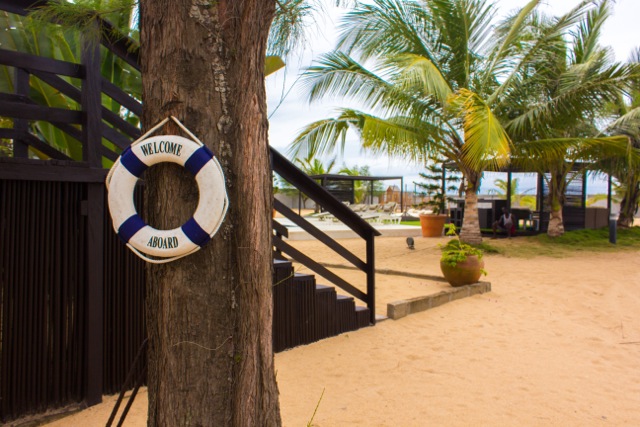 Have you ever been fed up with the hustle and bustle of the city and felt a strong urge to pack your bags and go for a romantic date on a private island, then head down to
Casa Ilashe.
This private beach, located in 16B Akin Olugbade Street, Victoria Island, offers visitors a good opportunity to escape the fast-paced city life. This 12-bedroom private beach club which has an unruffled and calm ambience is a great place for private parties and beach weddings. It also has an open lounge area, Wi-Fi access, a swimming pool, a bar and a restaurant which serves visitors meals like salad, barbecued meals, and seafood. The recurring theme of this beach is to create a place where visitors can come and relax, rejuvenate and be reborn. Before going to this beach, arm yourself with a camera, swimming suits, hats, sandals and beachwear. Visitors are sure to be captivated by the sound of the waves occasionally crashing against the shore in addition to the harmony coming from the birds, vacillating between trees.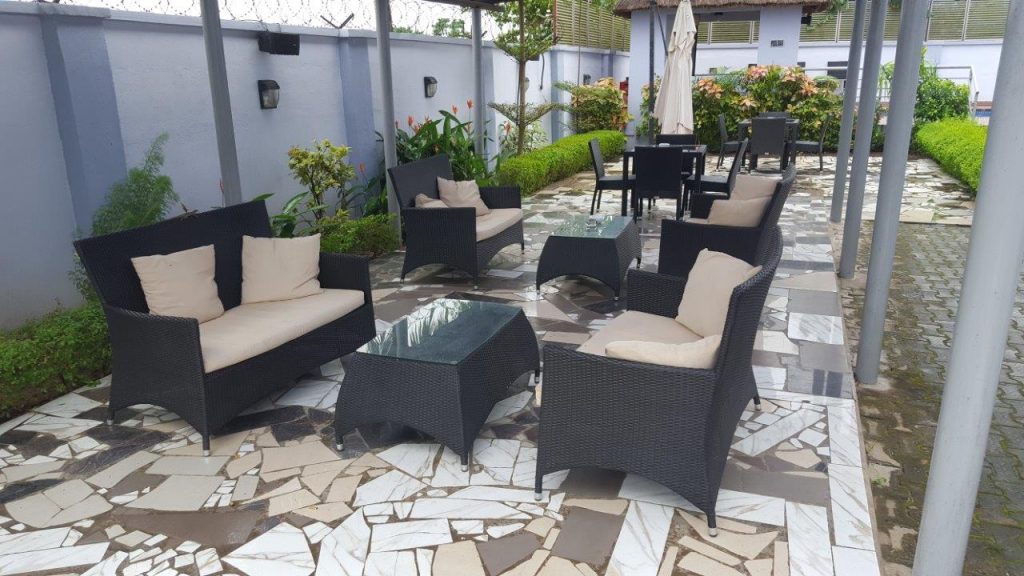 Calabar Harbour Resort and Spa is a charming opulent hotel located in 32, Asari Eso Layout, Calabar Nigeria. This resort centre offers state-of-the-art facilities and its team of professional and well-cultured staff ensure that the resort gives its customers maximum satisfaction. The hotel?s on-site restaurant offers a variety of both traditional and continental cuisines like Indian dishes, Nigerian dishes and Pasta. This resort centre has 13 rooms and 3 suites, all are tastefully furnished. Each room is fully air-conditioned, having stylish wall art and wallpaper as well as wardrobe, 3-seater upholster chairs and an en-suite bathroom. Visitors can sit under the umbrella shades by the poolside and enjoy a variety of drinks. Couples who sweat together, stay together. Grab your partner?s hand and go for a workout at the gym. The experience at the Spa is really great for couples, as it creates an environment which has the ability to stimulate greater bonds. Couples who visit this place are sure to create exceptional moments and derive optimum comfort.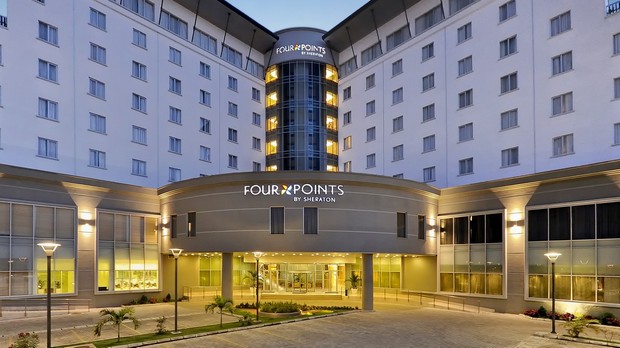 Situated on the outskirts of Victoria Island, this is a great hotel and spot to create some memories with your spouse So, if you?re thinking of having a romantic getaway in an exclusive world-class hotel, in a serene and relaxing environment, this would be a great spot for you and spouse. This hotel offers a mini-bar, free WiFi, an indoor pool spa, wellness centre, and a comfortable stay in tastefully furnished rooms. All of the 234 rooms in this hotel have bathtubs and walk-in shower.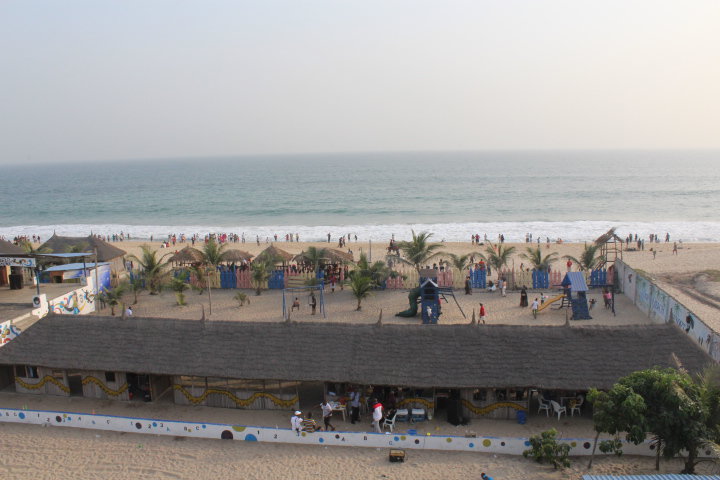 This is a private beach located at Abraham Adesanya Estate, Okun Ajah, Lagos. It offers its visitors a quiet serene environment to relax, away from the hustle and bustle of the city. board The beauty of this resort centre stems from its all-inclusive view, glowing seaside, crystal clear sea, thrilling scenery, and seamless white sands. Spice up that love affair by spending some time with your spouse in the outdoor pool at the
Atican Beach
. This beach offers a variety of mouth-watering local and intercontinental dishes and it has a bar which is stocked with the finest wines and spirits. Couples should cosy up at the nightclub and create some romantic memories by playing a game of snooker. At the Atican Beach, couples are assured of being in an environment where there is a perfect blend of privacy and luxury. For more information, visit the
Atican Beach Resort Website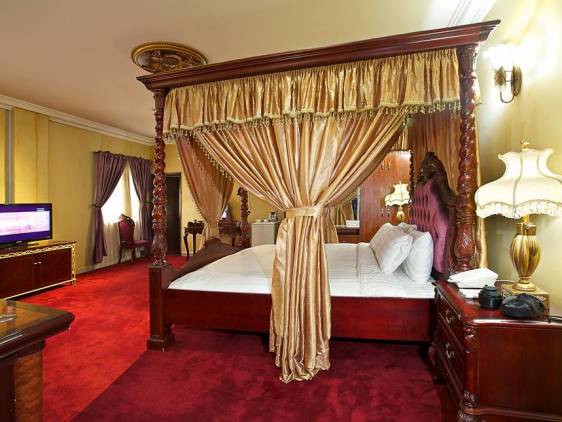 Aridolf Resort Wellness and Spa, located at Okaka Estate, Along Isaac Boro Expressway, is a palatial hotel that speaks royalty and elegance. It is known as one of the top-ranked hotels in Yenagoa Bayelsa State. It has over time grown to become a choice destination for couples who want to go on a honeymoon or just a romantic getaway. This resort centre has 138 tastefully furnished rooms, having wardrobes, upholstered armchairs, air conditioners, minibars, and private safe. Rooms in its presidential suite have a kitchenette, a living room, and a dining room. In a bid to ensure that clients on holiday in this resort get optimum comfort, Aridolf Wellness Centre and Spa have facilities to cater for the needs of any visitor who is physically challenged in any form. Couples can foster deeper bonds by going swimming at the pool together, working out at the fully-equipped gym, sipping a drink bar, feeding yourselves at the Brasserie restaurant, and spending some time doing somebody treatment at the Indoor Spa together. Aridolf Resort Wellness is one the few budget hotels that afford visitors the opportunity to enjoy a good view of the city from their rooms. Do not forget to get on the dance floor at the nightclub and get enamoured by their music.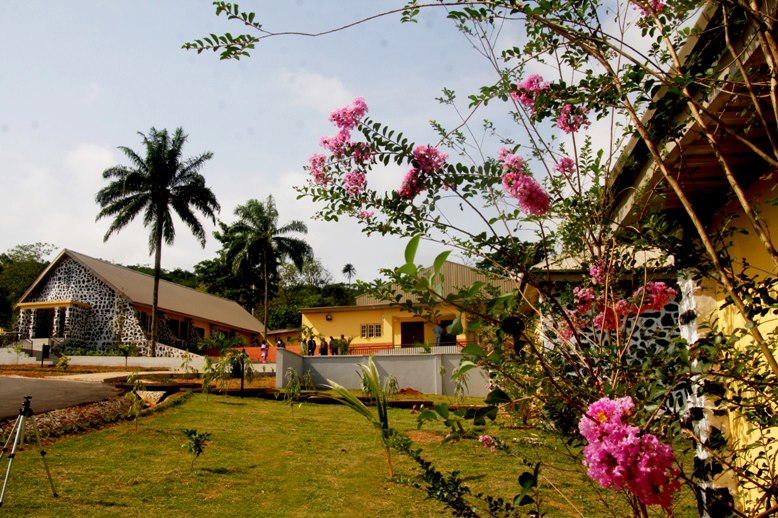 It?s no surprise that almost everyone wants to go to Disney Island but do you know there?s also a different kind of Disney Island in Anambra State, Nigeria. The Rojenny Tourist Village, located in Oba, Anambra State, is a choice destination for that cosy romantic weekend. We?ve been inundated with stories of where to find tourists centres in this city and that city but imagine entering a village and the whole village is a tourist centre in itself. Wow! That must be the expression on your face now, right? Visitors to the Rojenny Tourist Village are greeted with green vegetation and great hospitality. Couples are sure to derive optimum satisfaction and comfort at this tourist centre. The zoo houses different animals which include including lions, baboons, reptiles, primates, turtles, and crocodiles. Aside from the zoo, there are several other activities that couples can get involved in like going for a throwback at the museum, dining at the on-site restaurant (you should propose to her if you are not yet married- don?t worry I wouldn?t let her out the secret),watching a game at the stadium, going for a ride at the amusement park, playing a game on the tennis court, swimming in the Olympic-sized pool, and getting down on the dance floor at the nightclub. What more can you ask for? Don?t forget to go there with your camera and swimwear.
Other romantic destinations you might like include...
Romantic weekends are not all about going shopping at the Dubai Mall or taking pictures in front of the Eiffel Tower in Paris. Nigeria has a lot of captivating and romantic destinations that could have you on cloud 9. So if you?re looking forward to escaping from the topsy-turvy of the City, in search of a romantic weekend with a difference, and you are not really sure of how?to go about this, treat yourself to a list 10 great places for a romantic getaways in Nigeria, which will definitely leave you mouth ajar.
Kamp Ikare Beach Resort
, owned by ?Anuradha Mahbubani, is the perfect holiday spot. If you are looking for some solitude, a romantic getaway, or a place for a family retreat, this location with its rustic beauty with modern touches is perfect for you. The resort is situated in a coastal village called Ikaare, which is accessible only by boat. The resort has a?main communal beach house with 6 duplex cabins positioned around a swimming pool and just metres from the sea.