Lagos To Calabar By Road: A Traveller's Guide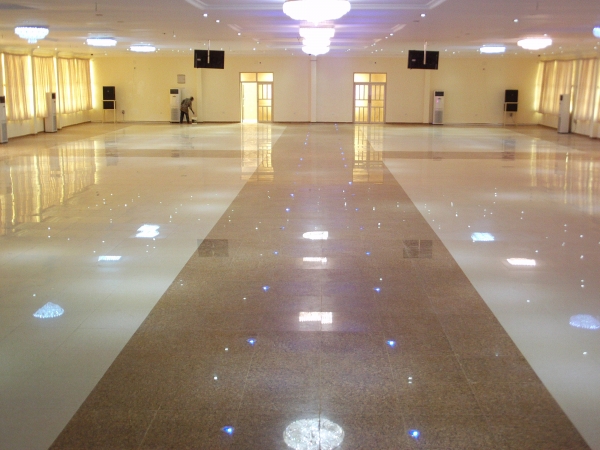 Calabar is the capital city of Cross River state.?The original name for Calabar was Akwa Akpa, from the Efik language. It is also referred to as Canaan city. It is a beautiful industrious city and as a result, ?many people travel from the city of Lagos to Calabar for a change of pace.
The city of Calabar is often regarded as the tourism capital of Nigeria. Calabar is divided?into Calabar Municipal and Calabar South?for administrative purposes. The city consists of several
?towns which include; Akim, Ikot Ansa, Ikot Ishie, Kasuk, Duke Town, Henshaw Town, Ikot Omin, Obutong, Bakassi, Biase and Akamkpa. Calabar is strategically located by various rivers with access to the South Atlantic Ocean making it perfect for trade, she boasts of various beaches. Asides from the seaside attractions, the city of Calabar has various other tourist attractions. The greatest of which is the Calabar Carnival which is an internationally recognised annual cultural festival that starts in the middle of December and ends on New Year's Eve. The carnival makes Calabar the go-to destination at Christmas time. Other attractions include; ?Kwa Falls,?Tinapa Business And Leisure Resort, Calabar Golf Club and others. There are two major routes to take from Lagos to Calabar. You may either choose to go through ?Sagamu-Benin Expressway and connect to ?Katsina Ala Calabar Road (966km), or simply Sagamu-Benin Expressway through to Onitsha, Ikot Ekpene and then to Calabar (744km).
Expect the routes to be somewhat congested?during?the Christmas and Easter periods as many travellers head towards the city to spend the holidays.
Choosing A Bus To Calabar
Different companies offer different?perks which could include discounts for children and students, movie shows onboard the buses, and gifts for travellers who book in advance amongst others. Let's talk about a few things to consider?before booking your bus ticket from Lagos to Calabar. First things first, you will have to consider your
budget
. Pick a transport company, that offers a price you are comfortable with.

It would also be advisable to choose to travel from Lagos to Calabar with a transport company which is
closer to your home
. The
bus route?
also matters. The two major routes to Calabar from Lagos are through Sagamu-Benin Expressway and ?Katsina Ala Calabar Road (966km) and through Sagamu-Benin Expressway route (744km). You would need to inquire about the route plied by each company. The
bus benefits
?are also very important. Try and find out if complimentary lunch will be offered, or if a movie will be played during the trip. ?Be sure to do your own research to get an idea about the comfort level of the buses of each transport company.
Finding Calabar Bound Buses
There are various road transport companies available that travel from Lagos to Calabar on a regular basis. They include:
Cross Country
Yaba Park
Average price: N5,500 Murtala Muhammed Way, Yaba, Lagos
Tel:?0805 555 5595
Good to know: online booking is available, the bus leaves at 6:15 am daily.
ABC Transport
Jibowu Bus Terminal Average Price:?N7050 Plot 22, Ikorodu Road, Jibowu, Yaba, Lagos. Tel: 08142552434,?
01-7741320
, 01-
8793072
Email: jibow
[email protected]
Good to know: online booking is available, the bus leaves at 6:15 am daily.

Peace Mass Transit
Ojuelegba Terminal Average Price: N4000 9/10 Western Avenue, Ojuelegba Roundabout, Opposite Abalti Barracks, Ojuelegba, Lagos Tel:?08055091827 Good to know: offline booking is available Prices of bus rides from Lagos to Calabar may increase during festive periods such as Easter and Christmas.
Travel Time From Lagos To?Calabar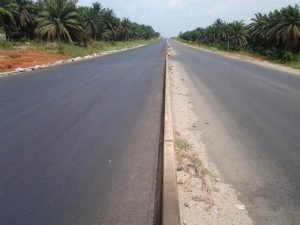 Travelling to Calabar via the Benin Expressway and connecting to the Katsina Ala Calabar Road (966km), will mean a 15-hour journey. However, taking the Sagamu-Benin Expressway route (744km) should result in a travel time of about 12 hours. Unless you would rather take the longer route for personal reasons, the shorter route is preferable. You would need to inquire about the route plied by each company.
The time of year may also influence travel time. This means the journey may take longer during festive periods as a result of the increase of police checkpoints and traffic which are common in those periods. Also, during the rainy season, the journey pace may slow down due to the erosion of the roads and poor visibility during rain.
How To Pack When Travelling From Lagos To Calabar
You will be on the road from Lagos to Calabar for over 12 hours, so packing your luggage should be done meticulously. First of all, it is important that you?
pack as light as possible
with a suitcase/bag that is compact, not bulky. Certain transporters weigh luggage bags and would charge extra for heavy luggage. Also, consider you will be arriving at Calabar in the later part of the day and you wouldn't want to be dragging a heavy bag around. If you have to transport a lot of luggage, you may want to
consider sending your luggage separately
, as most transporters do not have a lot of space available for their passenger vehicles. It is advisable to
take a carry-on bag
that contains all your essentials. Make sure you
?pack some snacks
in this bag. The trip from Lagos to Calabar is a long one and with few stops. There will be long stretches of time where you may not see a city or be able to purchase any food.
?
What To Eat
There are several food options between Lagos and Calabar and if you take the longer route, you will be spoiled with a variety of choices.?Different road transporters?make stops at different locations?but they usually stop at the following cities;
Benin City
This is usually the first stop that is made on the journey from Lagos to Calabar. Benin offers a different taste of Nigeria beyond the regular Jollof rice and meat. If you're adventurous, you may try eating monkey meat as it is popular around that area. Fruits are also readily available.
Uyo
If you stop at Uyo, you will know you are nearing the end of your journey. ?You can take the opportunity to taste dishes you will find in Calabar like Afang soup a both cities are largely culturally similar. Other stops are ?Asaba,? Onitsha,? Aba,? Abakiliki. These cities offer a number of Igbo delicacies. Different transport companies take different routes. ?As it was suggested earlier, be sure to
?pack some snacks
in?your carry-on bag to tide you over.
Places to stay in Calabar
If you get to Calabar early enough, you may wish to continue sight-seeing and exploring the city, but because of the long distance, it might be too late in the day to do so. You will need a hotel close to the bus terminal or one close to your favourite place of interest. There are lots of hotels to choose from in Calabar. Some of the hotels in Calabar include
Transcorp Hotels
,
Obudu Mountain Resort
,
Calabar Harbour Resort
and many others.
Travel Tips
Have a form of identification on hand in case of random police checks

Take a sleep mask, this will come in?handy when you want to sleep and protect your eyes from the sun
Go along with you a book or some other forms of entertainment.
Be careful to conserve your phone battery so you can use your phone upon arrival at Calabar.
Confirm the exact location of the transport company's ?Calabar terminal in order help you choose the closest hotel to it in the city.
Take the time to stretch your legs at every stop to get your blood circulation flowing.
Enjoy the long scenic ride from Lagos to Calabar. You'll pass a lot of towns and settlements between Lagos and Calabar, be sure to take it all in.
Calabar is a nice place to visit at any time of the year, and you can be assured you'll have a good time. Safe travels!
You might also like to read...
The Calabar Carnival has put Cross Rivers State in the frontline of the country?s tourism export package. From the resplendent costumes to the dazzling dance moves, from the intoxicating musical atmosphere to the large array of funfare, not in any way forgetting the irresistible warmness of the local people, the Calabar Carnival will guarantee you end your year in style!
Here are some things you wouldn't ordinarily hear about Calabar. Calabar has become one of the most-sought after destinations for tourists and fun seekers.