Lagos to Ilorin By Road: A Traveller's Guide
Ilorin is the capital city of Kwara state and is the sixth most populated city in Nigeria with an estimated?population of ?800,000 residents. It is a historically rich city, and at a time, it was a ?major centre of the slave trade. Ilorin is reputed to be the "City of Lawyers" as the city has the highest number of lawyers per capita in Nigeria. In addition to that, the first lawyer to take silk in the Middle-belt of Nigeria; Alhaji A.G.F. Abdulrazaq (SAN) is from Ilorin. Ilorin's Emir, Alhaji Ibrahim Kolapo Sulu Gambari, is a retired Justice of the Court of Appeal. Ilorin is a growing?business hub as it is strategically located between?western and northern Nigeria. There are various tourist attractions in the city of Ilorin?such as University of Ilorin Zoological Garden and the Ilorin Golf Club. Ilorin is approximately 300km, and about 4 hours away from Lagos.

Choosing a Bus to Ilorin
There are a few things to consider?before booking your bus ticket from Lagos to Ilorin. Before booking a ticket, ?you will have to consider the price of the ticket and compare it to your?
budget?
(if you're travelling on one). Prices?vary from one transport?company to another, it is advisable to investigate?as much as possible in order to find a transporter that offers a price you are comfortable with. It would also be advisable to choose to travel from Abuja to Makurdi with a transport company which is within the
closest?proximity to your home?
to avoid missing the bus departure time. The
bus benefits
?are also very important. Try and find out if lunch is available, or if a movie will be shown on the bus. ?Be sure to do your own research to get an idea about the comfort level each transport company's buses provide. Different companies offer different?perks which can include?
discounts
for children and students or cab services to hotels in Ilorin.
Finding Ilorin Bound?Vehicles
You may choose to board a bus from Lagos to Ilorin from any of the following locations;
Ijora Park:
?This park is located strategically close to Orile-Iganmu bridge it is easily accessible from Lagos Island and other parts of Lagos Mainland. Different types of Ilorin bound vehicles are available, including minivans and 15-seater buses.
Ojota Motor Park:
?Ojota Motor Park is situated at Ikorodu Road and thus is easily accessible from most parts of the Lagos Mainland. ?Inside the park, a varying selection of vehicles bound for Ilorin are available for choosing, such as minivans and buses.
Oshodi Motor Park
: Located in Oshodi which is major bus terminal in Lagos Mainland, ?one of the most popular areas in Lagos. At Oshodi, a varying selection of vehicles bound for Ilorin are available, these include buses and minivans.
Iyana Ipaja Motor Park:?
You may also choose to board a bus to Ilorin from the Iyana Ipaja bus stop. Iyana Ipaja is located along the Lagos-Abeokuta expressway. The bus fare prices in the above parks range from N1,500 to ?N4,000 depending on the type of vehicle. Cabs may also be available at these parks at a higher price. You may also choose to make use of
professional road transporters
for your journey to Ilorin. For example;
Cross Country
Yaba Park Average price: 6,500 Address: Murtala Muhammed Way, Yaba, Lagos Tel:?0805 555 5595 Please note: Bus fare prices may be inflated during festive periods such as Eid celebrations, Christmas, easter, etc...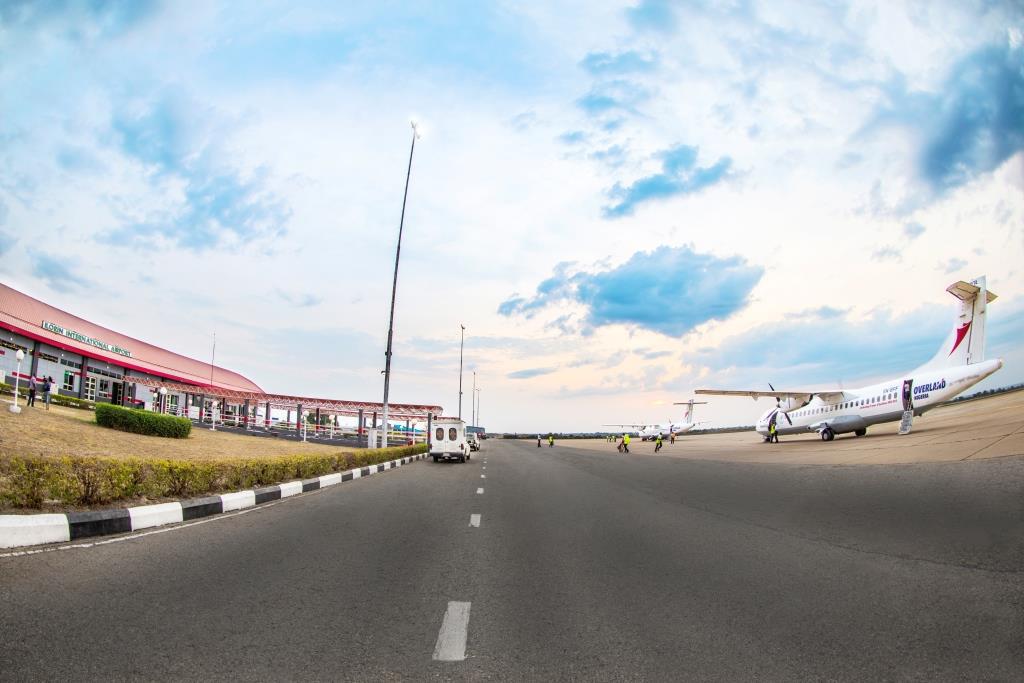 Travel time to?Ilorin
On a good day, if you depart early enough, the trip from Lagos to Ilorin takes about 4 hours. However, this is dependent on weather and traffic conditions. During festive periods, this trip may take longer owing to the increased traffic on the Lagos to Ilorin route.
How and what to pack to Ilorin
You will be on the road from Lagos to Ilorin for 4+ hours, so packing your luggage should be done meticulously. First of all, it is important that you?
pack as light as possible
with a suitcase/bag that is compact, not bulky. Buses do not have a lot of luggage space, hence, bags might be loaded in a haphazard manner. ?You would want to use a compact suitcase if you will be carrying fragile items. ?Also, consider?that transporters charge extra for larger bags.
Take a carry-on bag
that contains all your essentials as your luggage will not be accessible throughout the journey. The trip from Lagos to Ilorin usually has about a stop or two, depending on the traffic situation or the transport company's protocol. There will be long stretches of time where you may not see a city or be able to purchase any food from hawkers.
Places to see while on the trip
Whether you're driving to Ilorin yourself, or taking a bus, from Lagos, you'll pass by some towns. There are several routes that the bus could take, but the shorter and more travelled route is the one that leads from Lagos into Ibadan to Oyo town, and through to Ogbomosho, Jebba, and eventually Ilorin. The trip from Lagos to Ibadan through the Lagos-Ibadan expressway will take about 2 hours, Oyo to Ogbomosho; 1 hour and the rest of the journey from Ogbomosho to Jebba, and finally Ilorin should take another hour. On the journey, you will encounter broad expressways, and winding roads in between towns, mostly coloured by green vegetation, and red soil. Look out for landmarks between these towns, take pictures, and make a mental map for your trip to Ilorin some other time.
What To Eat
The trip from Lagos to Ilorin is a relatively short 4-hour drive, and you might get hungry. Therefore, it is advisable to pack some edibles with you. Packing a bottle of water and snacks is always advisable. You may also purchase those or some food at the motor park before your departure from Lagos. You may or may also pass by some towns with hawkers ready to sell food, drinks, and snack.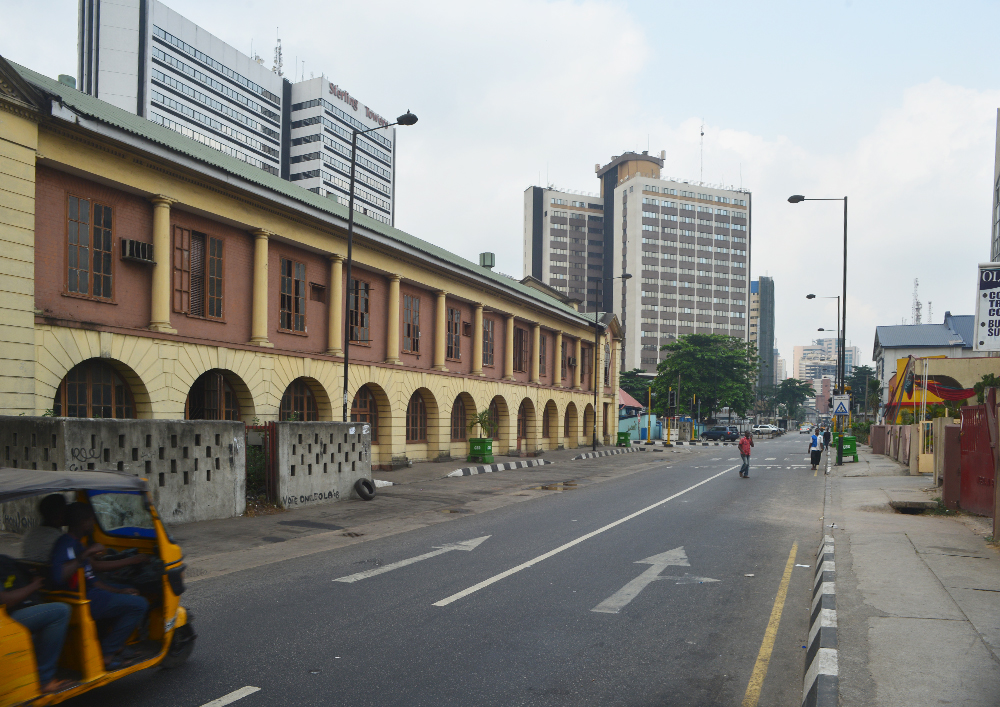 Places to stay in Ilorin
When you arrive at the Emirate city, you might decide to continue sight-seeing, especially if you intend to return to Lagos on the same day (which is entirely possible). However, if you intend to spend a night or more in the city, you'll need a nice place to stay. Some nice hotels to spend your night(s) at include:?
Kwara Hotel
,
Whitefield Hotel
,
Fresh Hotels
,
Princess Luxury Hotels
,
Crystal House International Hotel
and many more.
Travel Tips
Have a form of identification on hand in case of police checks or emergencies.
Be sure to arrive at the bus park on time, this will give you the opportunity to choose the most comfortable seat. Unless you are making use of a professional road transport service where you can book seats ahead of time.
Take a sleep mask, this will come in?handy when you want to sleep and protect your eyes from the sun.
Go along with you a book or some other form of entertainment.
At the motor park, you will encounter?alabarus;?porters in search of passengers to assist in carrying their heavy luggage. These individuals may demand to carry your bags to the vehicle headed to your destination.?You have a choice to either firmly decline their services with a shake of your head and then walking past them, ?or you may choose to hand over your bag(s) to them if they?re heavy and have no fragile items in them. However, be sure to keep a close watch on the porter and your bag(s).
Be careful to conserve power of your phone battery so you can use your phone upon arrival at Ilorin.
Confirm the exact location the transporters will terminate the ride, in order help you choose the closest hotel in Ilorin.
Inform your driver of any fragile items in your bag. It also helps to watch as the bags are being loaded to ensure your belongings are not crushed under the weight of other heavy luggage.
Keep all valuables with you in your carry-on luggage.
All in all, Ilorin is a nice city with rich culture, art, and history. ?You're definitely going to have a nice time on your trip. Safe travels!

You might also be interested in...
The City of Ilorin boasts several landmarks and tourist attractions which include the Dada Pottery, the Emir?s Palace and the Residence and Mosque of the late renowned Islamic scholar and cleric, Alfa Alimi. Ilorin also has a rich cultural flavor showcased in its numerous festivals which include the Esie Monuments Festival, the National Cashew Festival,e.t.c.
Akure, also referred to as the Sunshine City, is the capital and largest city in Ondo state. Many love Akure for its rich culture and delicious meals. Also, because Akure is a short distance from Lagos, many people travel from Lagos to Akure by road on a daily basis. Akure is full of interesting places to visit like the Deji?s Palace, D-rock Amusement Park And Recreation Center, Green Square and the House of Assembly Arcade.