Lagos to Akure By Road: A Traveller's Guide
Akure, also referred to as the Sunshine City, is the capital and largest city in Ondo state. Many love Akure for its rich culture and delicious meals. Also, because Akure is a short distance from Lagos, many people travel from Lagos to Akure by road on a daily basis. Akure is full of interesting places to visit like the Deji's Palace, D-rock Amusement Park And Recreation Center, Green Square and the House of Assembly Arcade.

Getting Akure Bound Buses from Lagos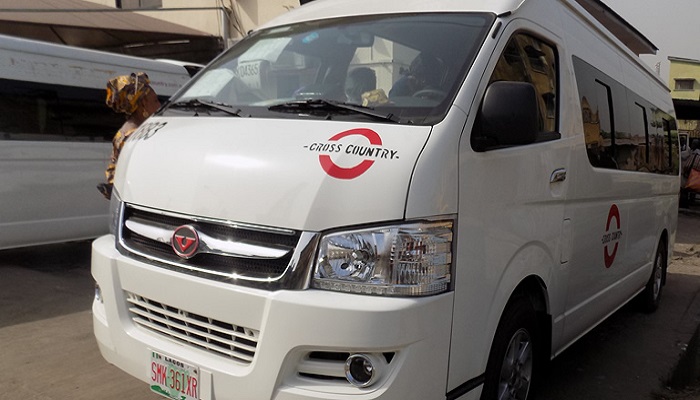 Due to the short distance between Lagos and Akure, most corporate road transport companies do not offer services between the two cities. Only a few?companies like
Cross Country Transport Limited
ply?the Lagos to Akure route. However, small-scale transporters can be found at the following bus parks in Lagos.
Ijora Park
Located around Orile-Iganmu under the bridge.
Ojota Motor Park
The park is just beside the Total filling station, Ojota. Inside the park, you would find the usual selection of vehicles and board anyone of your choice, either the Taxi/Sienna Minivan or a Bus.
Oshodi Motor Park
Located in Oshodi, one of the most popular areas in Lagos. Alight at the park and walk towards the bus section for Akure, pay your fare and have your bags loaded. The price and vehicles are the same as at the Ojota Motor Park.
Choosing A Bus
The types of vehicles used by small-scale transporters to take passengers from Lagos to Akure are generally the same in all of the above-listed motor parks. Most often, drivers make us of compact 14-seater buses or Toyota Sienna minivans. Since the vehicles are the same in the different locations, the major factor to consider in choosing a bus is the
closeness of the bus park to your place of residence. ?
Cost of Lagos to Akure buses
The price range of a bus ride from Lagos to Akure is between N5400 - N7500 if you are patronising using
Cross Country Transport Limited
. If you choose to travel with the small-scale transporters at the bus park listed, your bus fare should be between N3500-N6000. The bus fare may see some increase in festive periods due to the increase in demand.

Travel time from Lagos to Akure
The total driving distance from Lagos to Akure is?estimated to be 301 km. Therefore a trip from Lagos to Akure by road will take a total of 3 hr 39 min. This is of course, dependent on the traffic situation along the route.
What to Eat
Travellers from Lagos to Akure are advised to eat lightly before and during the trip. It is considered to be a short road trip, and so stops on the road are limited to just 1 or in rare cases 2 stops. It is therefore advisable not to consume anything that will affect your bowels. Snacks/ food along the way are generally cheap, but this is largely dependent on your choice of food.
Where to Stay in Akure
There are so many
hotels in Akure
. Whether you're looking for comfort on a budget or would like to live in the lap of luxury, the hotel that suits your needs is readily available for you. Some great hotels in Akure are
Sunview Hotel
,
Royal Parklane Hotel
,
Royal Birds Hotel and Tower
and
Flourish Hotel
.
Travel Tips
?Evacuate your bowels before leaving the house.
Make sure you fill the personal information form supplied to passengers and also take down the license plate number of the vehicle and pass on to as many friends as possible (and make sure the driver sees you taking down the plate number).
Make sure your most valuable possessions are kept close to you in a carry-on or a small bag. Not just because of theft but also because of the way items are stacked carelessly in the trunk.
There are perks to sitting beside the driver. ?Asides being the most comfortable seat in the vehicle, it?s also within easy reach of the charging port so you can listen to music, read, surf the internet (where coverage exists on the road) without running your battery flat. Notwithstanding, leave the house with a fully charged power bank if you have one.
Inform your driver of any fragile items in your bag. It also helps to monitor as the bags are being arranged to ensure your belongings aren?t squashed in a corner or under other heavy luggage. Keep all valuables with you.
Pack a few bags as possible for easy management and to save cost. Drivers tend to charge more for bulky luggage (especially the taxi and minivan drivers).
Make sure you get to the park on time so you can pick the seat of your choice.
When you get to the park, you will find many "Alabarus" (porters loitering and waiting for passengers with heavy luggage) who will offer to carry your bags to the vehicle going to your destination. You have a choice of firmly turning the offer down and walking past them or surrendering your bag(s) to them if they?re heavy. ?However be sure to keep a close watch on the porter and your bag(s).
Avoid packing or wearing any camouflage material. This material has been banned and law enforcement officers are likely to embarrass and extort money from you for flouting the law.
Watch what you eat before travelling, it is better to err on the side of caution where public restrooms are concerned.
You might also like...
Akure is the capital city of Ondo state, and it engages tourists at its centers of attractions such asEbomi Lake tourist centre, Deji of Akure palace, Cave Ashes Isharun, Igbokoda waterfront. If you are visiting Akure for the first time and would like to have a swell time as you carry out your business activities or whatever you went there for. You should pick your choice out of the best hotels in Akure that you will in this post.
Akure promises to be fun and exquisite as well. Visitors are thrilled at the splendor and nightlife in the city, as we have compiled a bunch of free things to do to make your stay worthwhile. Click the link above and fire on.