Get the best of luxury at Kajuru Castle
Location: Kajuru Village, Kaduna
Open Hours: 24 hours
Lodging Price: From N240,000
Contact Number: 08033117578
Kajuru castle is a luxury Medieval-German style villa, built over 3 decades ago located in Kaduna State, Nigeria. The villa is designed with bedrooms modeled after dungeons and several towers with crenelated walls. The medieval theme is seen throughout the castle, it even has a portcullis (the vertically closing gate) with a crocodile pit.
The castle includes a guest tower with 4 rooms and the main building with a knights' hall and a master suite ( also known as the "landlord's residence"). There's an outdoor swimming pool for cooling off on hot days and a barbeque spot right by the pool. From the pool area and most of the castle windows, you will enjoy a fascinating view of the surrounding mountains and inselbergs. The Castle also has its own Sauna!.
Kajuru castle is a private property, so entry is exclusively by booking. Also, only the complete facility can be rented out. The Castle is a great place for a romantic getaway, maybe even a honeymoon. No wonder it is a popular pre-wedding shoot location. The capacity of the Castle is up to 150 guests, but if you wish to be the most comfortable, you may want to keep your numbers below 13. Kajuru castle is definitely a great place to host elite events or a group vacation.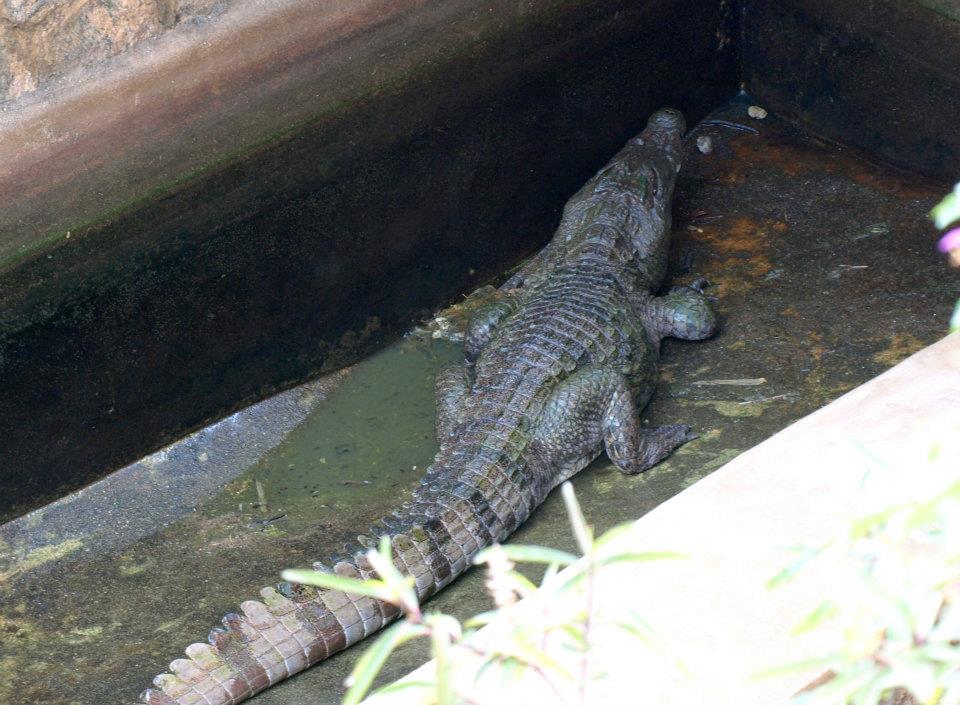 History of Kajuru Castle
Though it may look like it, Kajuru castle is not an old monument. It was built in 1978 by a German expatriate who lived in Kaduna. Some say his name was Burg Heinrichswalde, while others believe Gerhard Heubrer owns Kajuru Castle. Whoever built the castle, it is a sight to behold. There are beliefs that the castle's owner was deported during the Ibrahim Babangida Administration.
Built with meter-thick granite stone to reflect the medieval Bavarian theme, it took five years to complete its turrets, armory, and dungeon.

When is the Best Time to Visit Kajuru Castle?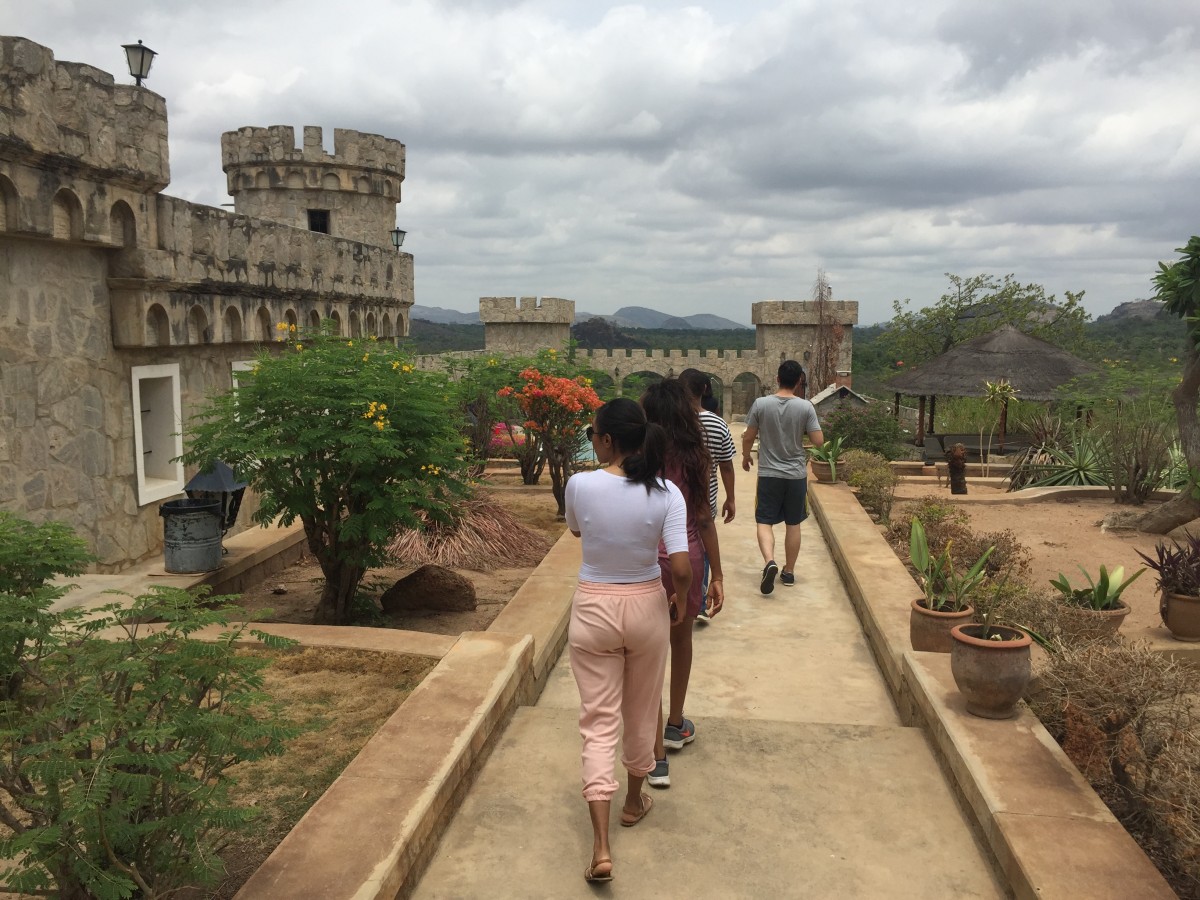 You can visit Kajuru Castle all year round! Kaduna is one of the warmest states in the country, it's basically summer all year and you can enjoy your time at the castle whenever you go. It is known to rain between May- September, but the rains are never overwhelming. If you are not accustomed to the heat, you may want to avoid the Castle in March. But really, the heat can be easily managed by lounging at the pool and the Kaduna nights are really cool.
How to Get to Kajuru Castle
To get to Kajuru from the Kaduna City Centre, it will take about an hour. From Nnamdi Azikwe Way, head north toward Dutsima Rd
after 2.7 km make a U-turn and continue to follow A2 for 10.8 km. Continue onto A 235 for 13.6 km, turn slightly right to join A235 and continue for 36.5km. Turn right and continue straight for 3km. And you are there!
The road up to the castle is not a journey for the faint heart, but you can make a fun road trip of it. You can pack snacks and enjoy fun activities and music on your way.
Things to do at Kajuru Castle
At Kajuru Castle, you will wake up every morning to a beautiful view of nature, you should take lots of pictures and enjoy the view. If you enjoy rock climbing, there are dozens of rock formations surrounding the castle for your personal adventure. You can also enjoy a barbeque or cookout and relax by the pool. If you are in the mood for some self-care, head to the sauna and loosen up your nerves.
How Much Will Your Visit to Kajuru Castle cost?
As mentioned earlier, Kajuru Castle is private property and you can only rent the entire premises not just a single room. Below are the present nightly rates for renting Kajuru Castle;
Daily Plan (10 am - 5 pm): N260,000
Regular Plan: N310,000
Weekend Plan: N570,000
It's also important that you know that there's no restaurant available on the premises. You can either bring or plan your meals or ask the management to make arrangements with food service providers in town, who will make deliveries at an extra cost. The castle's kitchen is more than well equipped for any cooking you wish to do.
Kajuru Village is quite a way off from town, so it would be advisable for you to take anything you might need along with you. This will help you avoid the cost of having something delivered to you at the castle or having to venture into town yourself.
Fun Facts about Kajuru Castle
Prepare for a climb! Kajuru Castle sits at the top of a rock formation.
The Castle holds many mysteries, including a secret door whose location is only known to the castle's caretaker. You should have some fun trying to find it.
The Crocodiles in the pit of the gate are there to serve as "protection" from intruders. Your safety is assured.

You should also check this out for exciting places to visit in Kaduna;
People who like Kajuru Castle also like...
Abraka, Delta State
Another beautiful destination in Nigeria for a couple's rendezvous. At the club, you will enjoy like golf court, polo field, and swimming pool all surrounded by beautiful greenery. It's nothing short of a stroke of paradise.
Lekki, Lagos State
La Campagne Tropicana is a beautiful private beach resort that's a great place to keep the romance alive. You'll love the blissful view of the Atlantic ocean and the relaxing waters of the fresh lake. You can choose to relax by the shore, enjoy an adventurous quad bike ride and much more!