Luxury On a Budget: Top 10 Hotels for your Holiday Getaway
Everyone wants to experience luxury and comfort but sometimes are deterred due to the exorbitant prices they come at. So here?s the good news, there are numerous hotels that offer that much craved luxury all at an affordable price. Here is a curated list of the top ten hotels where you can get the best of luxury without breaking the bank.
Sweet Life Home Hotel Lekki, Lagos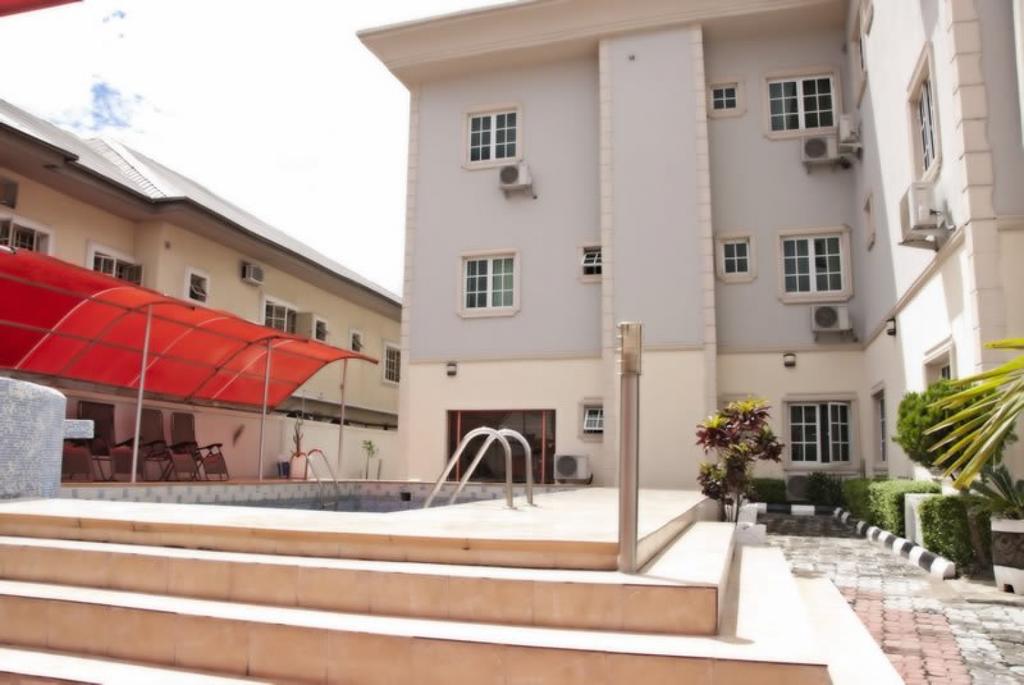 Sweet Life Home Hotel is one of the few hotels in the Lekki region that offers comfort at a cheap price. A 19-bedroom luxury featuring a standard room, an Executive Deluxe and a suite. Hotel attractions include 24-hour room service, Air conditioning, En-suite Bathroom, Free Wifi, Mini Bar, Flat screen TV with satellite cable service, Complimentary bottle of mineral and water, Tea/Coffee making facilities, DVD Electronic system.
Location: 2 Ivory Street, Off 1st Avenue, Jakande Roundabout, Lekki, Lagos.
Rates: from 13,000 naira per night
Golf Le?meridien, Enugu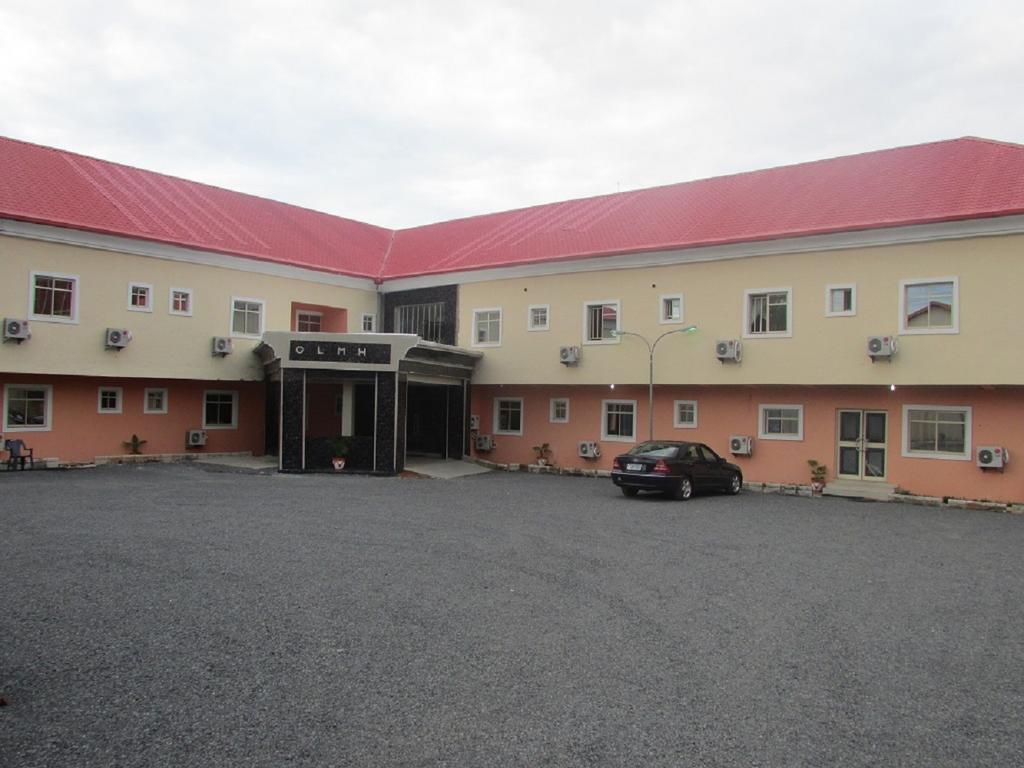 Golf Le?meridien Hotel is a classy hotel located at Enugu. Placed in close proximity to Akanibiam International Airport, international trade fair complex, and new market/ 9th mile express Road. The hotel offers comfortable accommodation with beautifully decorated rooms, air cooling systems, a study desk, a king-sized bed, couches, flat-screen cable TVs, centre tables, a refrigerator, a fitted wardrobe and an en-suite bathroom. Hotel services include expansive free parking space, Laundry/dry cleaning, free Wi-Fi, housekeeping, ironing, car hire and a 24-hour room service.
Location: 53, Chief Okeanonife Street, Golf Estate, G.R.A. Enugu
Rate: From 7000 naira per night
Bezer Hall And Hotel, Ogun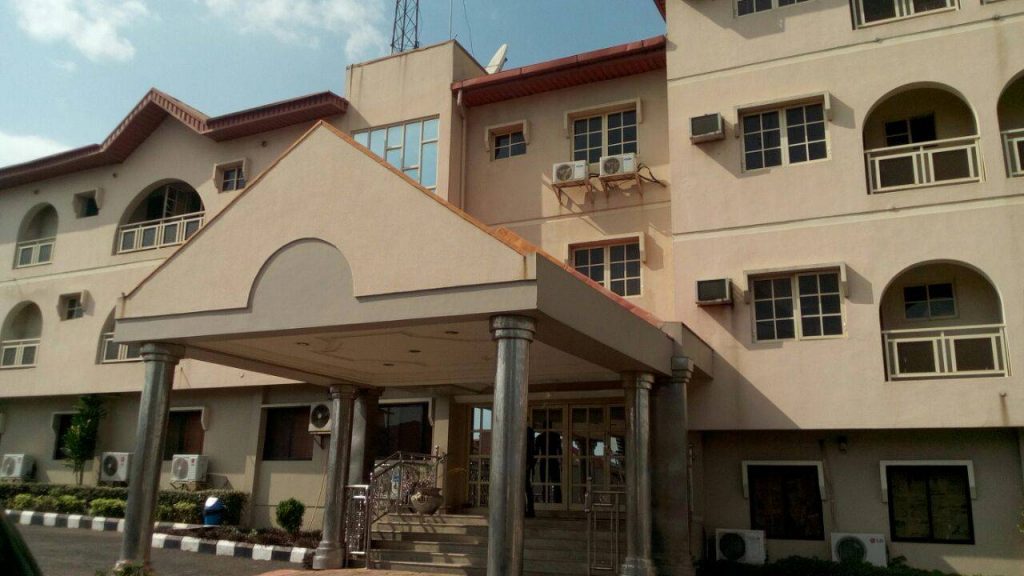 Strategically located close to Covenant and Bells University in Ota, Bezer Hall and Hotel is a deluxe hotel well fitted with ultra-modern furniture and d?cor in a serene and delightful environment. Bezer Hall and Hotel offers 47 luxurious rooms categorized into standard deluxe, twin, deluxe suite and superior suite, all well decorated to your comfort. Every room contains an air conditioner, refrigerator, flat screen TV with cable connection, work desk, in-room safe, sofa, king-sized bed and tea/coffee maker. Hotel facilities include restaurant, lounge, free parking space, CCTV security, event hall and conference centre. Bezer Hall and hotel offers you luxury in its simplicity.
Location: Km 37, Lagos - Abeokuta Expressway, Adalemo Bus-Stop, Beside Ascon Filling Station/Zenith Bank, Sango Ota, Ogun State.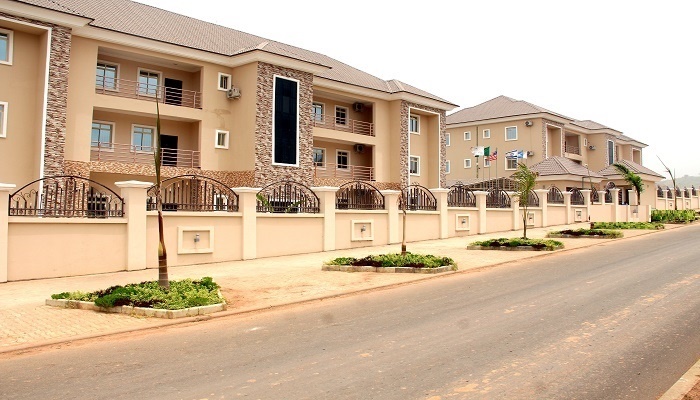 Rate: from 10,000 naira per night
Residency Hotel, Abujaesidency Hotel is a 4-star hotel located at Guzape, Abuja. Rich hospitality and superb accommodation to provide you utmost relaxation. Facilities at the hotel include well furnished rooms consisting of single rooms, double rooms, and executive suites, free Wi-Fi, free private parking, a swimming pool, a body spa, a restaurant serving exquisite local and continental cuisines, bar, and a fitness and yoga centre with complimentary yoga classes.
Location: Plot 740 Nasir El-Rufai Crescent, Guzape Hills Abuja.
Rate: from 15,000 naira per night
Sunfit International Hotel, Lagos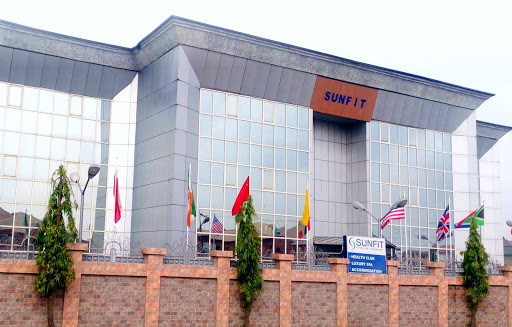 Sunfit International hotel is an exquisite hotel located at Festac. Hotel facilities include 42 lavish and spaciously designed rooms and suites, gym and fitness centre, spa, outdoor pool and indoor pool, flat-screen TV, air conditioning, minibar, gift shop, conference room and free private parking. Private bathrooms also come with a shower, bath and bathrobes.
Location: Plot 327/329 Rafiu Babatunde Tinubu Road, Amuwo Odofin Residential Scheme, Mile 2, Festac Town.
Rate: from 20,000 naira per night
Carlton Gate Hotel, Ibadan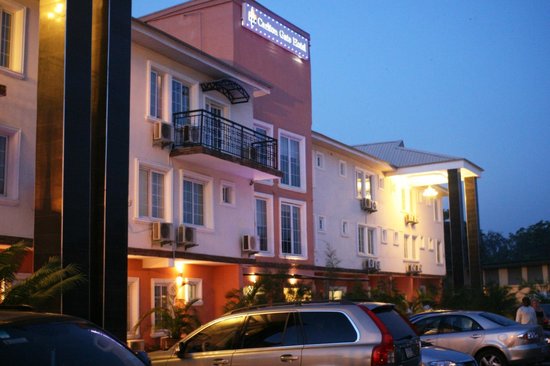 Carlton gate hotel has everything needed for comfort and luxury. Located at Agodi in the heart of Ibadan, the elegantly furnished hotel offers utmost comfort and luxury at pocket friendly prices. Room categories available are Superior Room, Executive Room, Deluxe Studio, Business Suite, Royal Suite and Presidential Suite. Hotel facilities include restaurant, bar/lounge, 24-hour room service, free Wi-Fi, swimming pool, pool bar, business centre, event facilities, and a banquet facility. Services rendered are
Laundry/dry cleaning, ironing, babysitting, housekeeping, newspaper delivery, car hire, free parking and airport pickup services are provided upon request. Also, there are storage rooms, safety and deposit boxes available onsite.
Location: Quarter 860, Agodi, GRA, Ibadan.
Rate: from 21,000 per night
Ibis Hotel, Lagos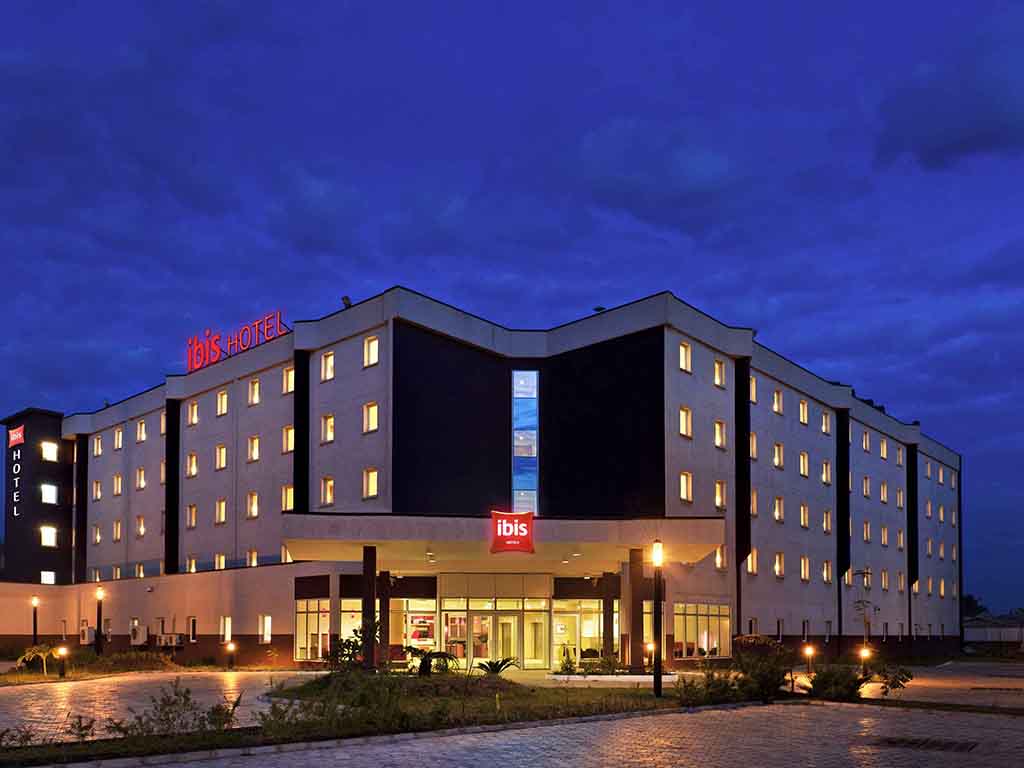 Ibis hotel is comfortably located 5km from the Murtala Mohammed International Airport. The hotel offers accommodation and security without compromising your finances. It features 188 well-equipped rooms with facilities including an air-cooling system, well-equipped gym and fitness centre, en-suite bathrooms, meeting rooms and free WIFI access, a bar, fitness room, swimming pool and restaurant, as well as massage therapy treatments and babysitting services. Additionally, there?s an Airport shuttle available.
Location: 23 Toyin Street, Ikeja, Lagos.
Rate: from 27,000 naira per night
Calabar Harbour Resort and Spa, Cross River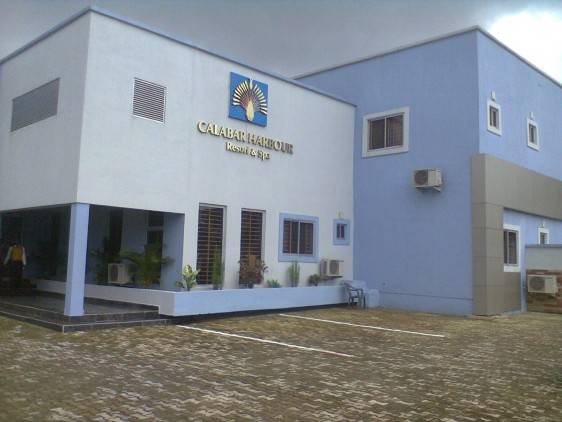 Calabar Harbour Resort and Spa is located at the Calabar municipal in Cross river state. The hotel consists of 13 rooms and 3 suites which are well furnished with 24 hours room service, cable TV, Wi-fi and new anti-stress beds to help you rest and relax comfortably, swimming pool, free parking space, spa and gym. The 4-star hotel gives you a resort-like experience with its beautiful d?cor, serene environment and captivating landscape.
Location: 32, Asari Eso Street, Mcc Road, Calabar, Cross River.
Rate: from 25,000 per night
Crocodile Hotel and Suites, Kaduna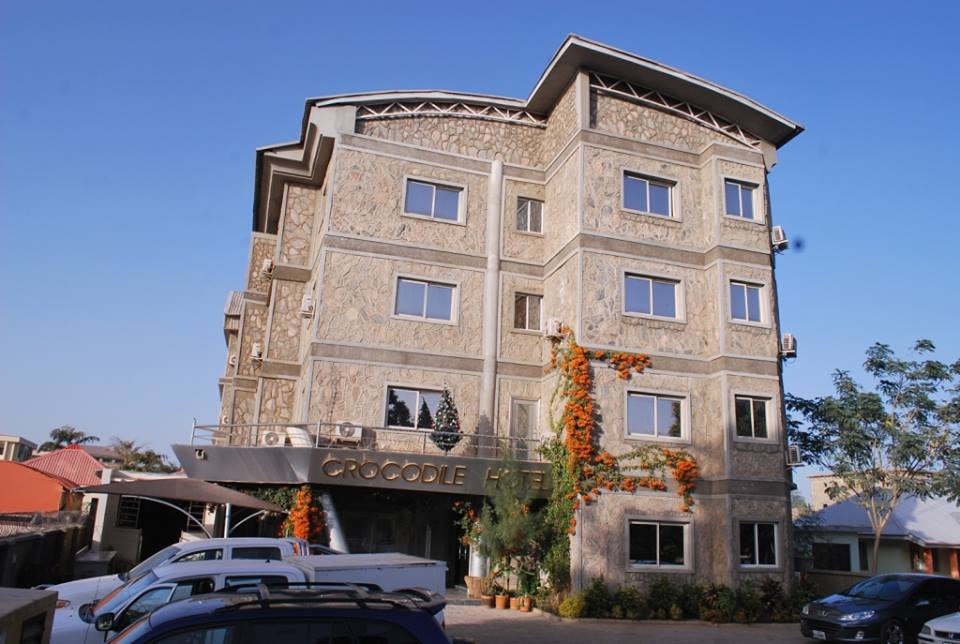 Crocodile Hotel and Suites in Kaduna is an exquisite lodge with lavishly furnished rooms and a great tradition of hospitality. Crocodile hotel has 30 beautifully furnished rooms categorized into Standard room, Studio, Double Suites, and Presidential Suites. Every room is fitted with air-conditioners with a king-sized bed, cable flat screen TV, a wardrobe with a makeup mirror, a kitchen, and an in-house dining area. Facilities available at the hotel are free Wi-Fi, 24-hour front desk service, extensive parking lot, 24-hour security, medical services, restaurant, non-smoking rooms and a bar. Flanked by 1 Division Nigerian Army Officers Mess and Retired Army Navy Airforce Officers Mess, security at the hotel is top notch. The tranquil environment and excellent services make crocodile hotel one of the best in the hospitality business.
Location: 7B Kanta Road, Kaduna.
Rate: from 20,000 naira per night