20+ stunning hairstyles for Nigerian ladies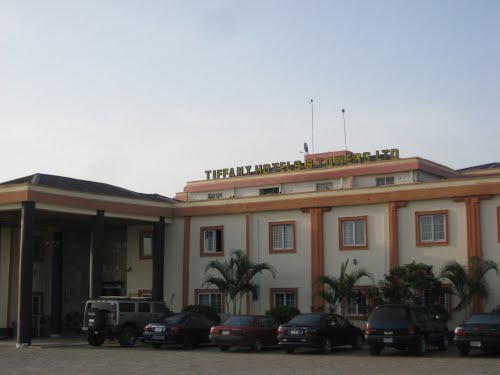 It is said that the hair is the richest ornament of a woman and no statement has ever been truer.
Ivana Trump puts it in an even better way, according to her, a gorgeous hair is the best revenge.
A lady could put on the best shoes, clothes, carry the best bags but without great hair to match, her dressing would never be complete. Hairstyles have become a huge fashion statement and every Nigerian woman wants to make her own statement the loudest. I mean, who doesn?t like being told ?great hair? or ?I love your hair, it looks good on you?. In fact, once a lady has a new hairstyle, you see her taking more pictures, being in everyone?s face and flipping her hair so she can be noticed and complimented.
So if you are looking for the next hairstyle to match your personal fashion statement and brand you should consider one of these styles and oh, do not worry about the shape of your face or hair texture, we have something for everyone!
Cornrows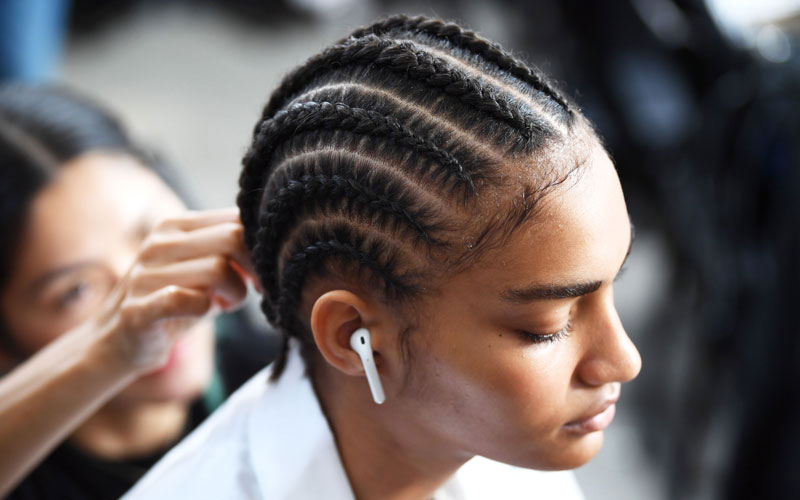 Cornrows are styles weaved very closely to the scalp usually without the addition of any sort of extension. It can be of varying sizes and quantities depending on the woman?s preference. Cornrows are simple, very easy to maintain and do not cost a fortune to make. They are best for oval and round-shaped faces. Beads, cowries, twines and even hair cuffs can be added to the hair for extra beauty.
Braids
The almighty braids - king of hairstyles. At least once in every Nigerian woman?s life, she has rocked a kind of braid. Braids are one of the best protective hairstyles to carry especially during the harmattan season. Not only is it the best protective hairstyle but it also fits any face shape and can be done on any hair length and texture. It is perfect for any occasion and definitely gives the lady a classy look. What?s there not to love about braids?
Braids come in different styles and shapes, they can even be combined with other styles such as cornrows. The types of braids are:
1. Lemonade braids
We have had lemonade braids with us as Nigerians and Africans for a very long time. They were known by school children as ??police cap?? and by others as ??side braids??. However, after the American singer Beyonc? wore it in her visual album, Lemonade, the style became increasingly popular and known as the Lemonade braids as we now have it. This style is simple, trendy and looks good regardless of your face shape.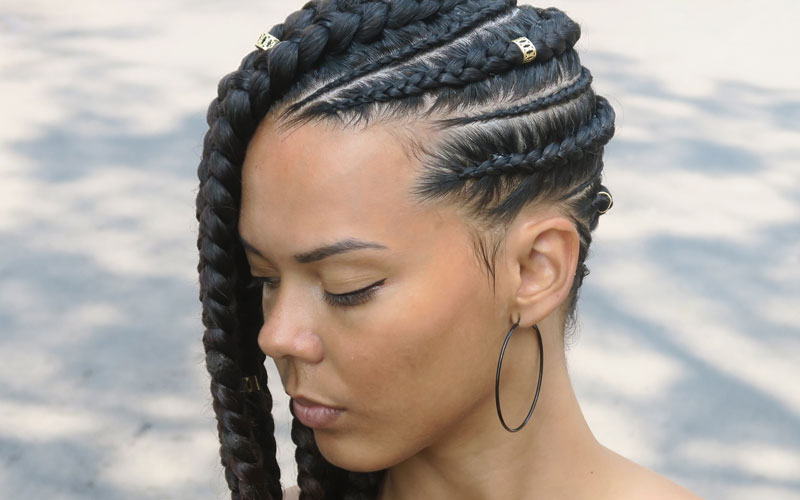 2. Box braids
Box braids are the most common type of braids. It is usually made by dividing the hair into square-shaped patters, attaching the extension and then braiding it. They can be done using any colour of extension and can be worn in varying styles. It is even easier to style if made long, although they can be quite heavy when newly made.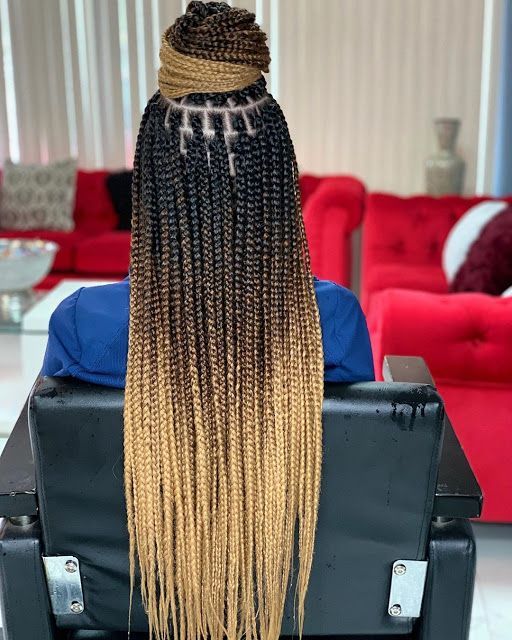 3. Goddess braids
Goddess braids can be done very close to the scalp like cornrows although they would be way thicker than cornrows or they can be just attached to the hair like the regular braids. The difference is that the extensions are usually just attached, weaved halfway and then curled the rest of the way. You can then go ahead to decorate it with any hair accessory of your choice to ensure that it stands out.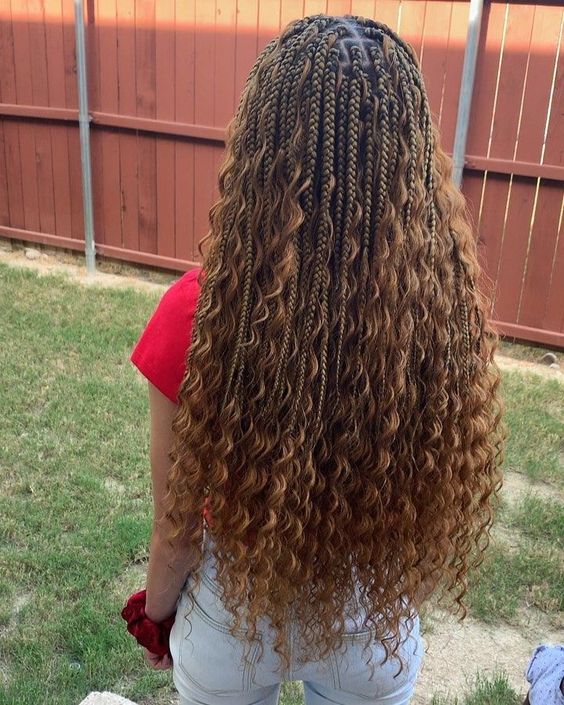 4. Knotless braids
The Knotless braids are currently the in-thing. They are done in such a way that the stylist starts with your hair and gradually attaches the extension so that they end up looking like you weaved your natural hair. The great thing about this kind of braids is that they are neither painful nor heavy although they are a little more expensive than the regular box braids. Knotless braids usually have a sleek and slim look.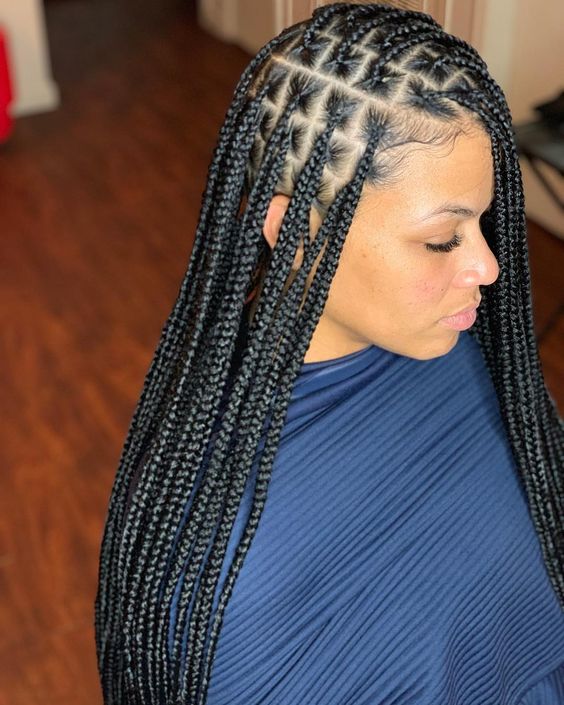 5. Crochet
Crochet braids are also called latch hook braids and this is because a latch hook or crochet hook is used to attach the crocheting extension to the woman?s natural hair. Crochet could end up looking like box braids or a weave but either way, it makes the woman look absolutely gorgeous. Crochet braids are the answer if you are looking for spring curls, twists, bouncy bob, etc and do not want to go through much stress.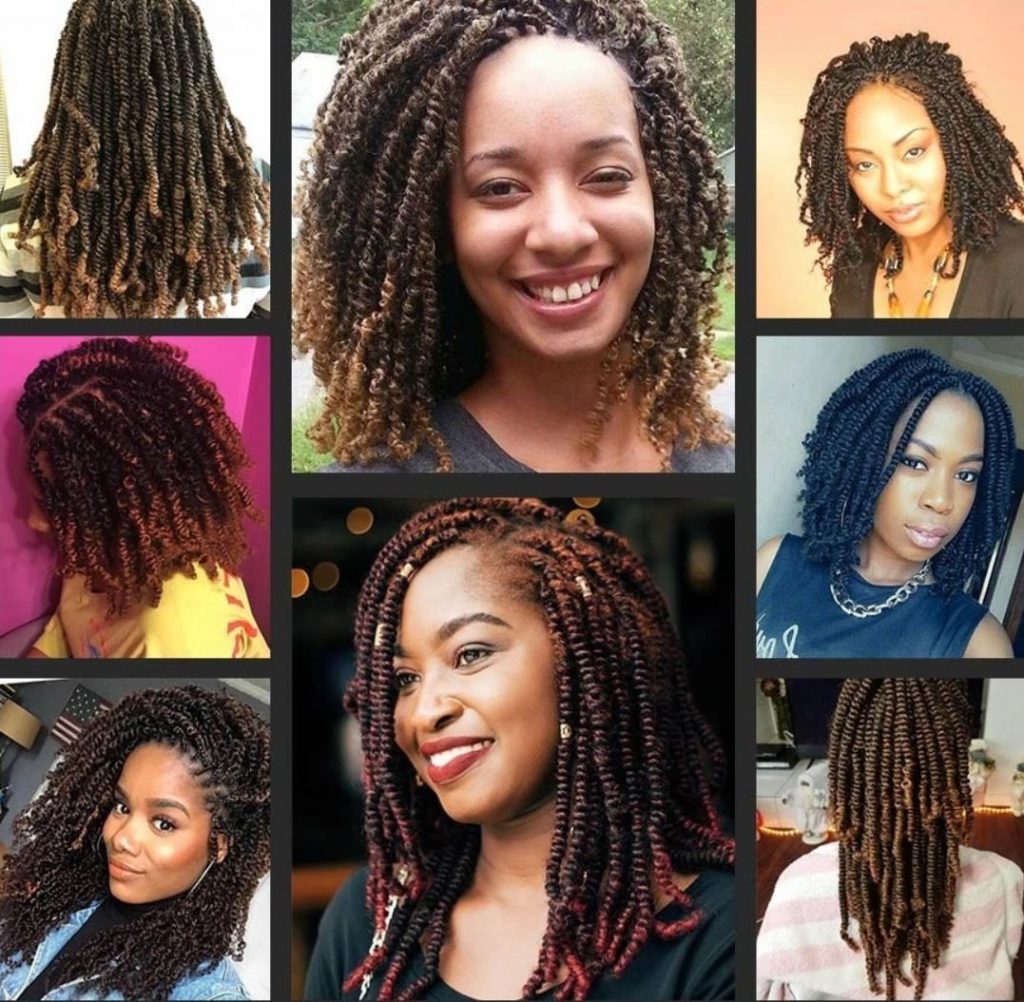 6. Fulani
This kind of braids originated from the Fulani people but became famous through actress Bo Derek earning it the alternative name ?Bo braids??. The Fulani braids are usually woven very close to the scalp like the cornrows. They can be styled in several ways and are mostly thin-to-medium. Fulani braids can even be interwoven to create intricate patterns on the scalp and then adorned with beads or rings.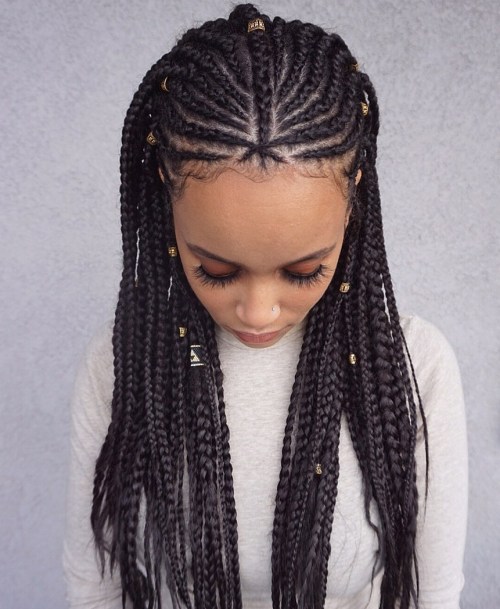 7. Triangle braids
Triangle braids are just like box braids, however, in this case, the hair is cut in triangle patterns and then woven. They give a different, creative and fun look. These braids can be done with different colours of extension, at varying lengths and sizes and they suit any face type.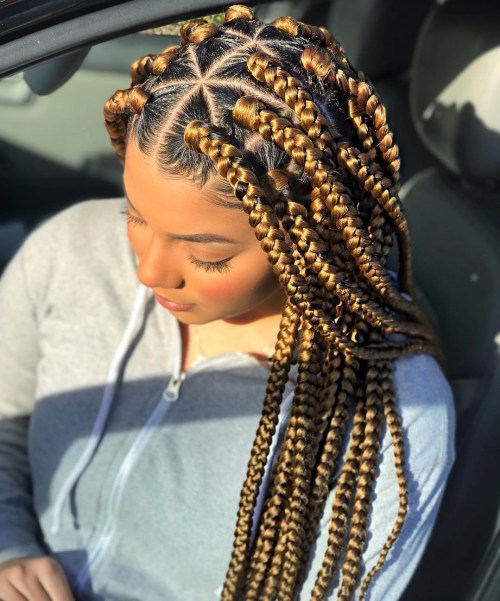 8. Pixie braids
This is the best option for ladies with short hair. Pixie braids can be in the form of box or triangle braids but made shoulder length and then turned to bob in such a way that it frames the face. They are one of the most charming hairstyles out there and they give this really cute look to the lady.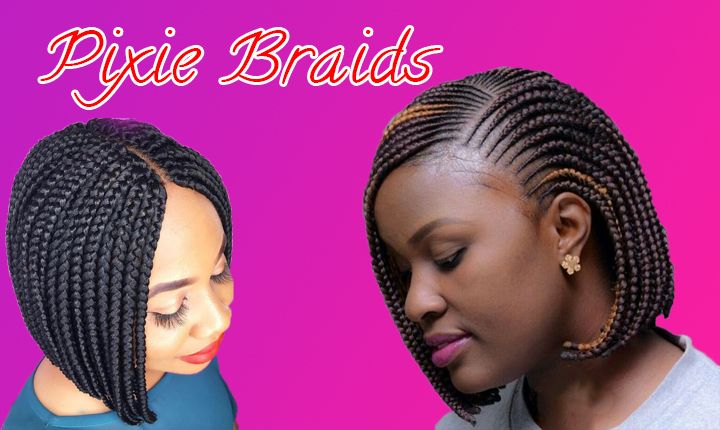 9. Micro and Jumbo braids
These kinds of braids are very similar, the only difference is the quantity and size. The micro braids as the name implies are done very tiny and take a long time to complete while the jumbo braids are large, faster and few. Both braid kinds can be done as triangle braids or box braids depending on your personal preference.
Twists
Okay, enough with the braids talk, twists are my personal favourite. They are much easier to make and concurrently easier to loosen. They are usually made by dividing the hair or attached extension into two and then continuously overlapping both strands of hair. Twists can be done in Senegalese style, Havana, Marley. Etc
The Senegalese twist is the one we are all familiar with, they could be tiny, medium or large, long or short and of varying colours. They are made to be smooth and neat, look good on any face shape and worn on any hair texture. Senegalese twists are protective and can represent you very well in any kind of event. The good part is that they are also easy to maintain.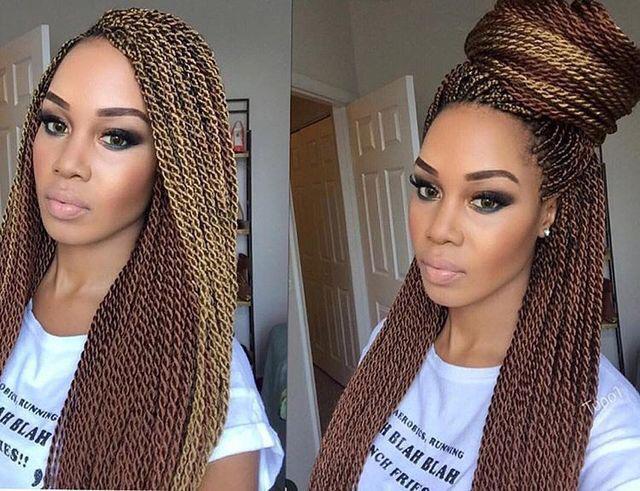 You might also be interested in Cheap hotels in Ikeja
Havana and Marley twists, on the other hand, are slightly coarser than the Senegalese twist. They have a rough appearance and feel and ironically they look even better after they have been carried for a while. Although Havana and Marley twists are supposedly different, they are commonly mistaken for each other.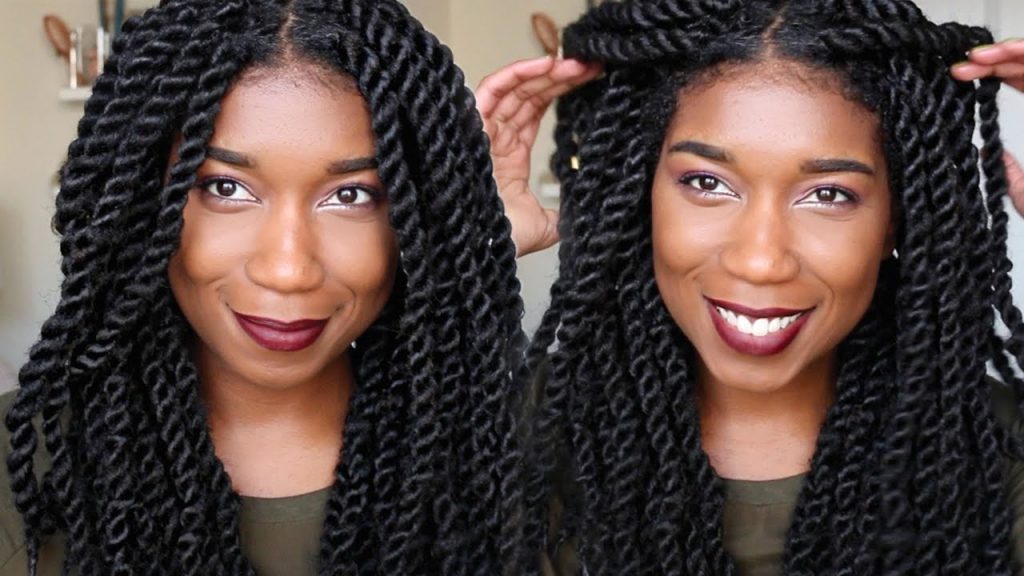 Do you like to explore and have fun? Click here to see the major destinations to tick off your bucket list in 2020!
Dreadlocks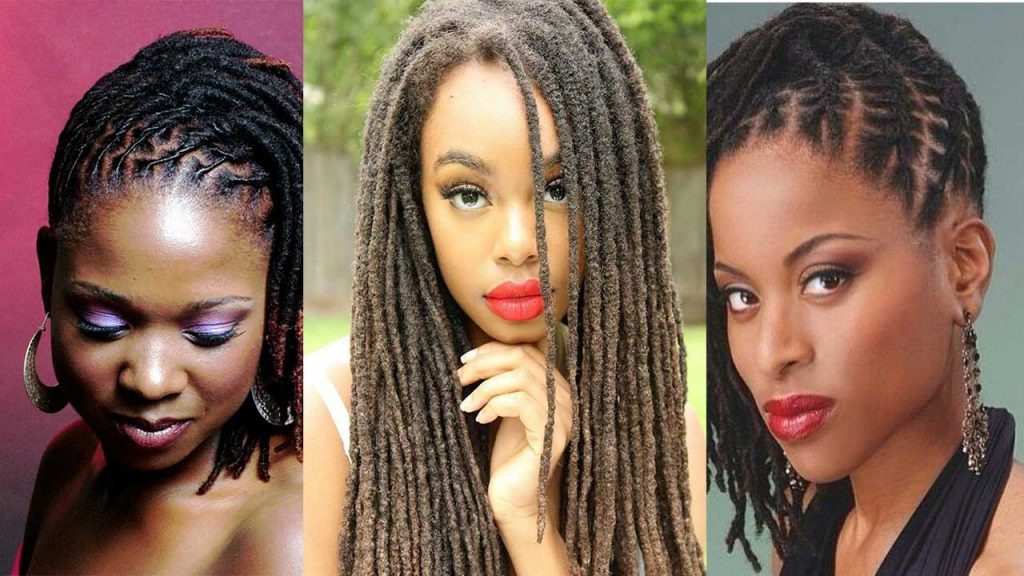 Also known as dreads or locks, these are rope-like strands of hair formed by adding the special dreadlock extension to the hair. They can also be done by leaving your natural hair uncombed for a long while until it attains that ??dada?? look. Regardless of how you want to achieve your dreads, you have to ensure that you constantly wash your hair and keep it clean as this style is typically a long term hairstyle. Dreads are a great way to avoid regular visitations to the saloon for new hairdos and they never run out of fashion.
Weaves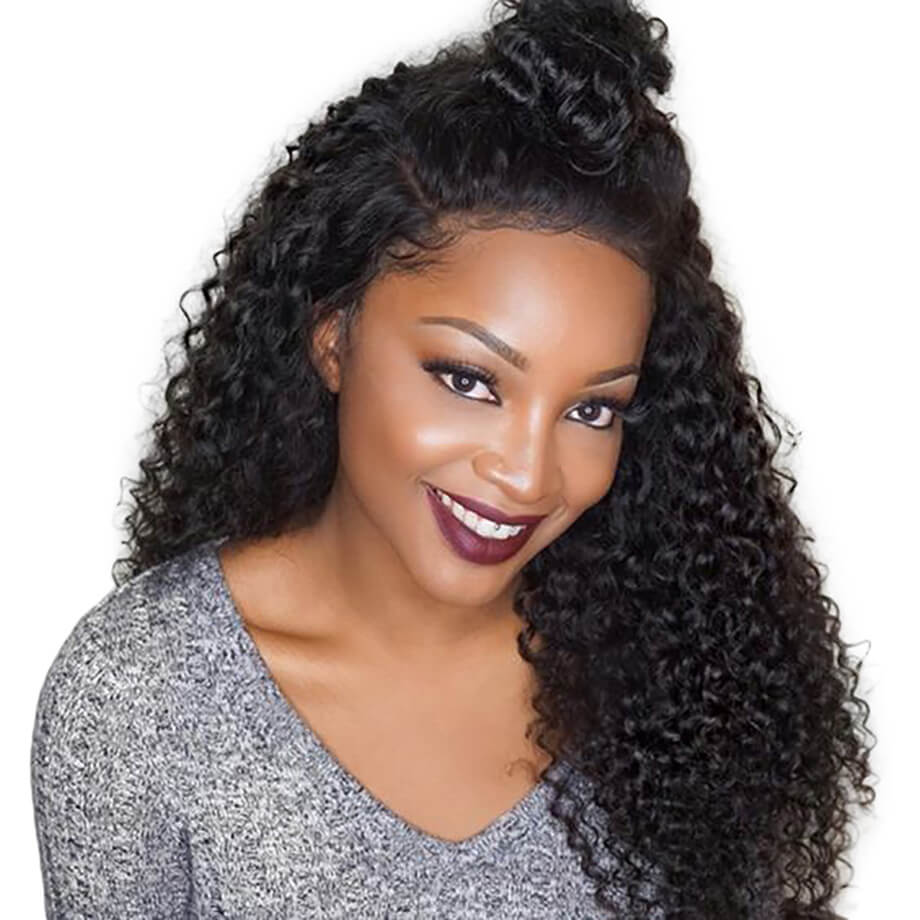 Weaves are artificial hair extensions added to the human hair to give it extra length, fullness or a different look and feel. They are usually glued or sewn in such a way that at first glance it looks like the natural hair. Weaves come in different forms, they could be bob, short, wavy, straight or curly. They also come in textures such as Brazilian hair, human hair, Cambodian hair, and likes.
Due to advancement in fashion, the weaves of these days can be sewn with closure or frontal and if it?s the person?s natural hair colour, you find yourself arguing internally if it?s the person?s natural hair or not. They are usually very professionally done and there is a weave type for every face shape. My favourite thing about weaves is that they can easily be turned into a wig!
Ghana weaving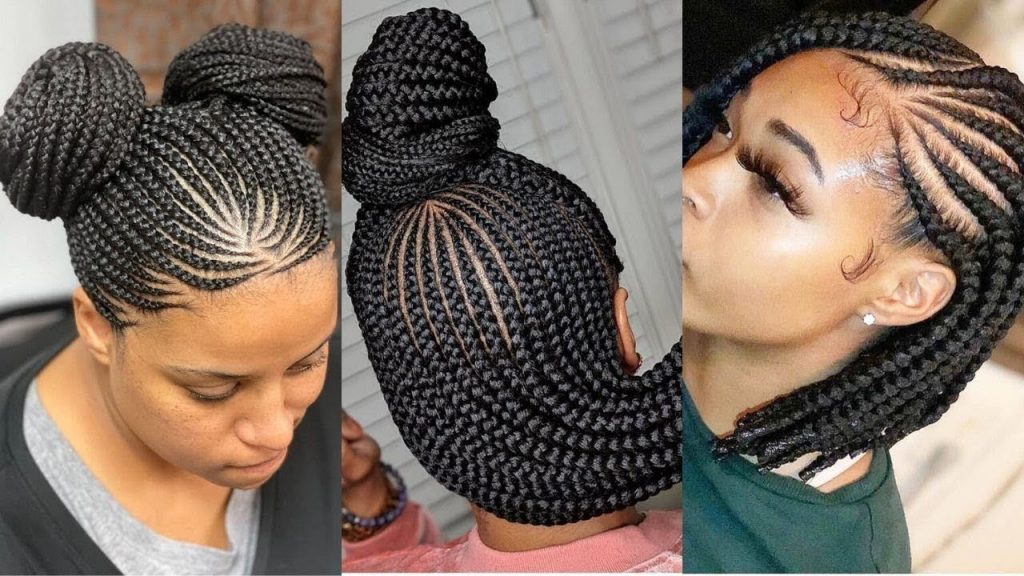 These are a type of cornrow made by adding a little of the extension to the hair until it gets to the tip. They are stylish, versatile, and extremely easy to make. Ghana weaving is also known as banana braids, invisible braids or Cherokee braids. They secure the hair against the harshness of the weather and helps the hair grow. Even more wonderful is the fact that they usually look wonderful and can be done for any style, just imagine it and you can have it.
Natural hair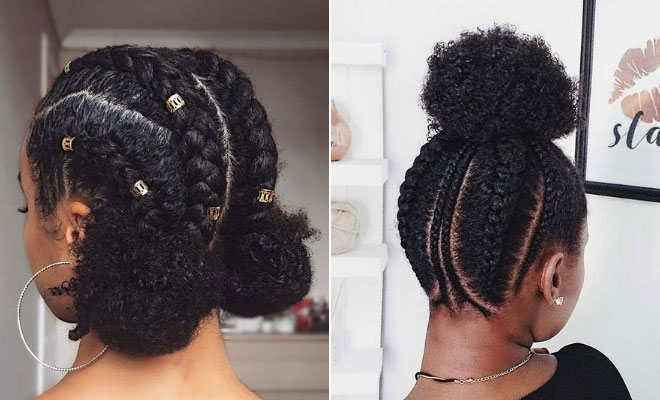 Team natural, get in here! These are the group of people who do not apply any form of chemicals such as relaxers to their hair. They just let it grow the African natural way. Natural hair has become a huge fashion trend in Nigeria and you see different ladies proudly flexing their hair and styling it the way they like.
Keeping your hair natural is one of the best ways to make it grow although it is not an easy task but if you feel like you are up to the task of taking care of the natural hair then go on and join the team. You can even create your own style!