Best Fun Places You Should Visit On Your Next Trip To Ibadan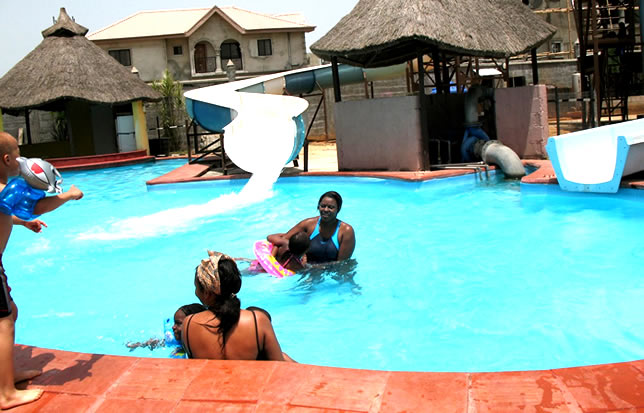 Looking for fun things to do in Ibadan? Whether you are new in the city or you want to discover some new fun places, kindly relax. In this article, you are going to discover a few exciting places you should check out anytime you find yourself in Ibadan. Here you go!
Located in 'Oke-Are' in Igbo Agala, the tower was built in 1930. This tower is fondly referred to as 'Oke Layipo' by the locals because of its spiral stairs. From this tower, you can view the entire city of Ibadan. It is a great spot for anyone who is in love with cultural heritage. Note that if you will be going with kids, they should be supervised by an adult when climbing the stairs of the tower.
2. Mapo Hall
Mapo Hall is a large city mall in Ibadan built on top of Mapo hill. The hall took about five years to be constructed before it was later unveiled. Mapo Hall is a great spot for holding events. It has a mini-museum that holds various relics of the colonial era. There are various pictures of both previous and current prominent rulers of Oyo state in the hall. This dates back from the first Olubadan to current one. You can take beautiful pictures at the mall, attend an event or hold social events.
Agodi Gardens is one of the biggest tourist centers in Ibadan, consisting of a zoological garden and a park. Agodi Gardens and Resort is a great spot for people who love nature or hanging out with friends and family. At Agodi Gardens, fun lovers and tourists can enjoy picnic under the beautiful tropical trees. You can also organize various outdoor and social gatherings. You can explore the mini zoo, check out the waterpark, or even go on a boat ride with friends. The kids are not left out as there are children's facilities like the swimming pool with inflated balloons. Finally, a top-class restaurant is available to cater for your food cravings.
4. Cocoa House
Cocoa House is the first skyscraper building in Ibadan. It is a 26-storey building constructed in 1965 in the heart of Ibadan. It houses the headquarter of Cooperative Bank Ibadan which is now Skye Bank. Cocoa House is used as a venue for both corporate and social events. It has a beautiful water fountain and a cocoa tree in significance to the name of the building. The last floor accommodates the O'dua Museum and Hall of Fame commissioned by Professor Wole Soyinka.
The University of Ibadan Zoological Garden is an ancient garden founded over six decades ago, in the Department of Zoology, at the University of Ibadan. It became a full-fledged zoo in 1974. The zoo consists of a wide variety of animals ranging from mammals to reptiles, amphibians, and birds. Ibadan Zoo is open all week between 8:00am and 6:30pm. It is a great spot to explore while you are in Ibadan.
The National Museum opened in April 2004 is a home of priceless historical artifacts that celebrates the culture of Nigeria. One of the best ways to explore Ibadan in terms of history and culture is to visit the National Museum. The museum consists of four sections: Unity Gallery, Yoruba Gallery, Masquerade Gallery, and Pottery Gallery. It is a perfect spot for a family hangout and to explore the natural culture of Ibadan.
The International Institute of Tropical Agriculture (IITA) Forest Reserve is an absolutely beautiful, highly diversified forest reserve. It preserves over 200 bird species, 220 butterfly species and 440 plants used for medicinal purposes. The Forest Reserve is also an important resource for scientific research, training, and environmental education. School groups and students come for field trips and the Forest Unit organizes workshops on various topics, such as Beekeeping, Tree Propagation, etc.
Irefin Palace is one of the highly recognized compounds in Ibadan. The palace was built around 1902 with a number of 185 rooms where people still live till date. Visiting Irefin palace gives you the opportunity to learn more about the history of Ibadan. The Irefin compound is popular because of the ancient structures in it till date. It is located in Beere area.
Trans Wonderland Park is one of the most visited and popular amusement parks in Ibadan. It is also referred to as Nigeria Disney land because of the decor and other attractions like the Roller Coaster, Electronic Bumper Cars, Panoramic Wheels, Ferris Wheels, Merry-go-round Horses, Space Station, Flying Chain Chairs, Dragon Boats, among many others.
10. Topfat Art Gallery
It is one of the most beautiful art galleries in Ibadan showcasing different talents of local Nigerians across the nation. Topfat Art Gallery is a great spot to visit if you want to fill your eyes with breathtaking, exquisite, memorable, and amazing artistries by Nigerians.
11. Visit any of the Amala joints in Ibadan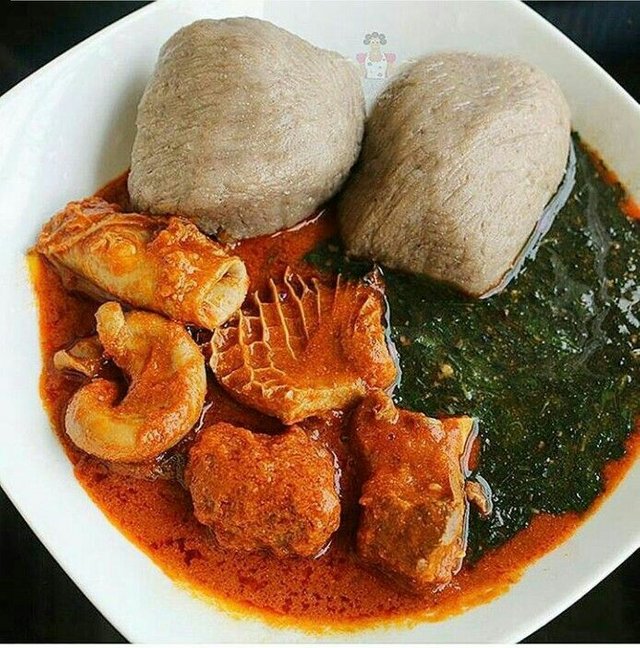 We all know that most people from Ibadan are lovers of Amala. Ibadan is one of the best places you can truly enjoy the savoury of Amala, especially with Ewedu sauce. If you are a foreigner visiting Ibadan, I encourage you to visit any of the Amala joints in Ibadan before leaving the city.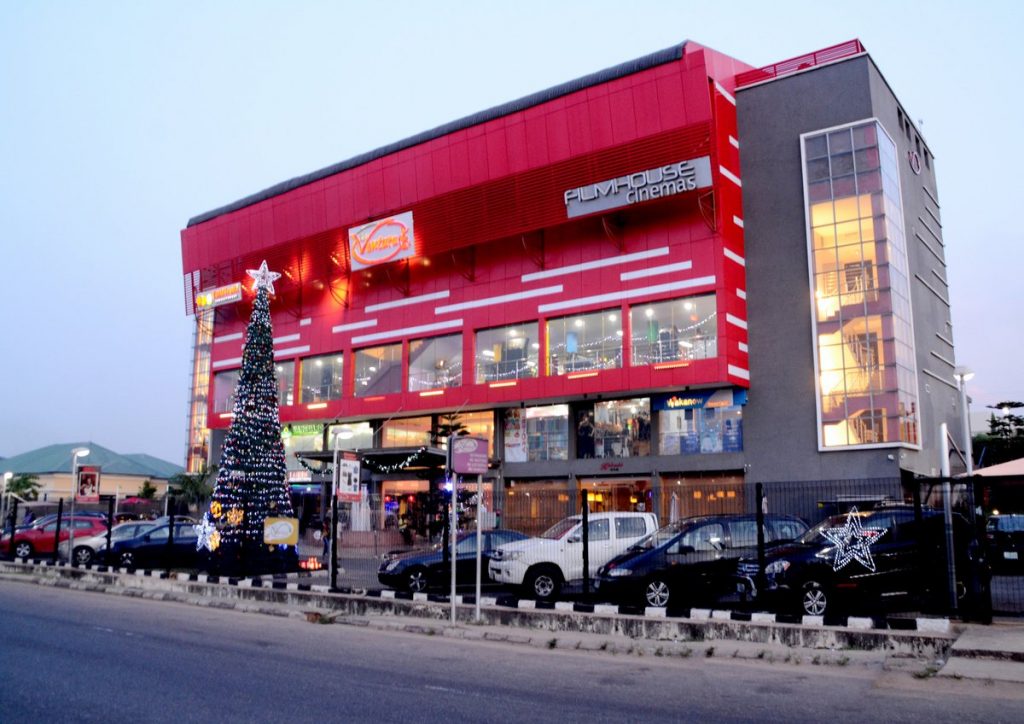 Ventura Mall is one of the fun places you should visit in Ibadan. There are a lot of things to do in the mall. Besides shopping, visitors could play arcade games, watch a movie at the cinema, dine in the amazing restaurants or even visit the gym. It is a great spot for family and friends.
There are popular and fun places you could have fun to make your night memorable. You can visit GQ lounge, kokodome, Option 24/7, etc.
14. Viva Cinema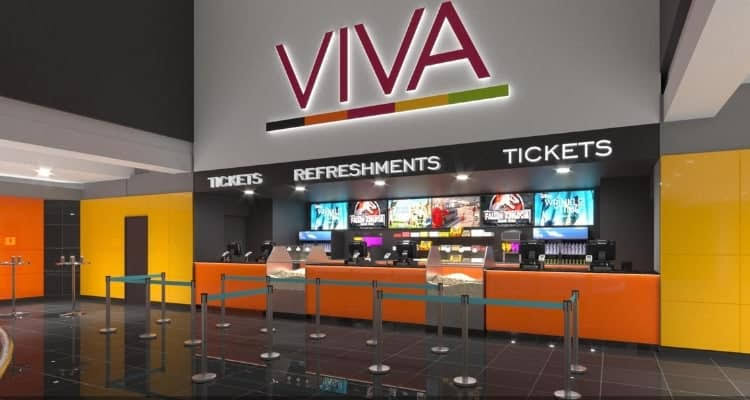 Viva Cinema is another cool place to hang out with friends and families while chilling with some bottles of drinks and popcorn, watching your favourite movie. It is one of the biggest cinemas in Ibadan, Viva Cinema is a great spot for couples, family, and friends.
15. Frostyz
Frostyz is one of the best ice-cream lounges in Ibadan. They offer luxury and amazing tasty ice-creams. It is also an events center because of its beautiful environment where people hangout and take cool pictures.
16. Metropolis Restaurant
Metropolis Restaurant located at the heart of Ring Road is one of the most classy restaurants in Ibadan. The restaurant boasts of its excellent meals at reasonable prices, good customer service, and a friendly ambience for customers.
17. Visit a karaoke Bar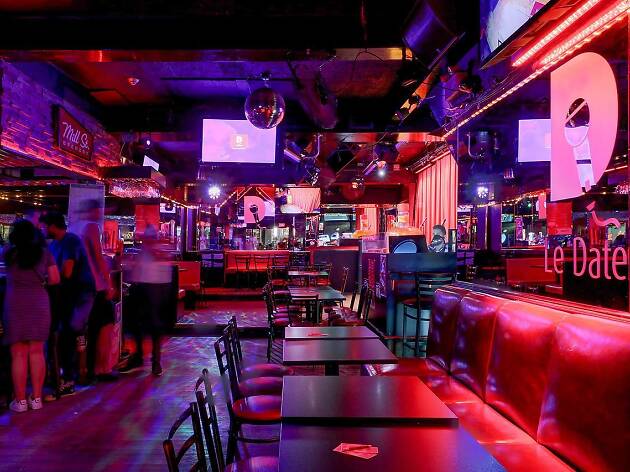 Visitors in Ibadan can visit some of the popular karaoke bars in the city to enjoy good music. Some of the popular Karaoke bars in Ibadan include Latitude Cafe and Lounge, Sublime Lounge and Bar, Mingles and many more.
18. Jericho Mall
Jericho Mall is another popular mall in the city of Ibadan. The mall includes everything you will ever want including Electronics, Fashion Stores, Supermarkets, Photo Studios, Cocktail Bars, Games Arcade, Ice-cream Parlor, and many more.
19. Ibadan Polo Tournament
The Ibadan Polo Club is a place where families, friends, and neighbors can relax and enjoy the afternoon watching polo. With the game of polo at its core, matches have become not only a time of action and exhilaration on the field but also of celebration and reconnections with friends and family off the field.
People who viewed this also liked...