Top 5 International Airlines in Nigeria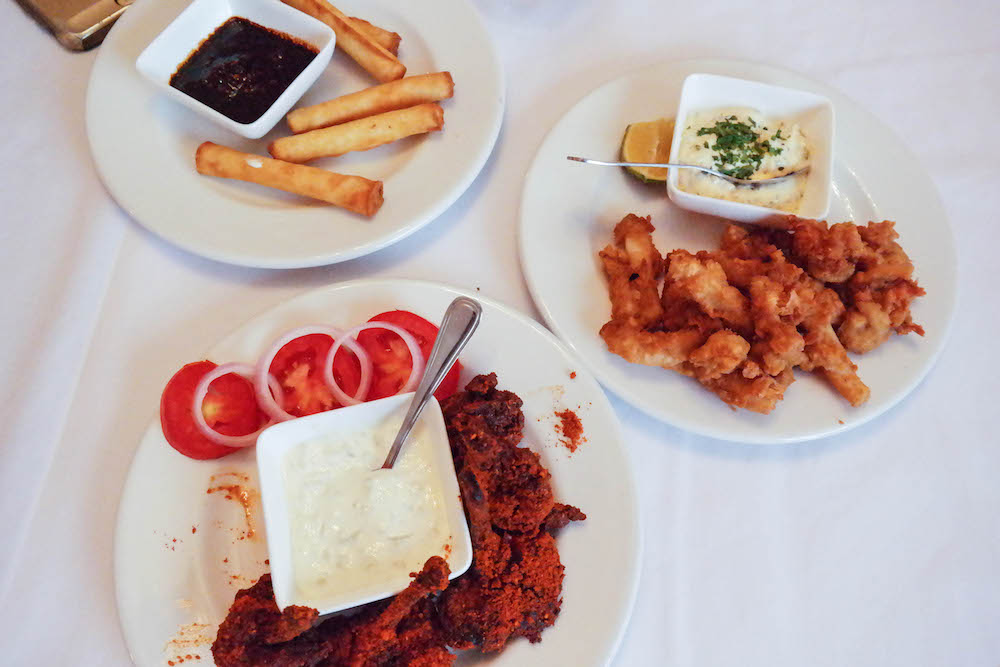 Nigerians have several reasons to travel to countries all around the world. This could be for business-related matters, holidays and vacations, study, tours and a whole lot of other things. Thankfully, Nigeria is one of the West-African countries that can boast of functional airlines, both local and international. So, if you are confused about the airline to take on your next trip out of Nigeria, check out the most popular international airlines in Nigeria. Their routes, prices and other services included.
Qatar Airways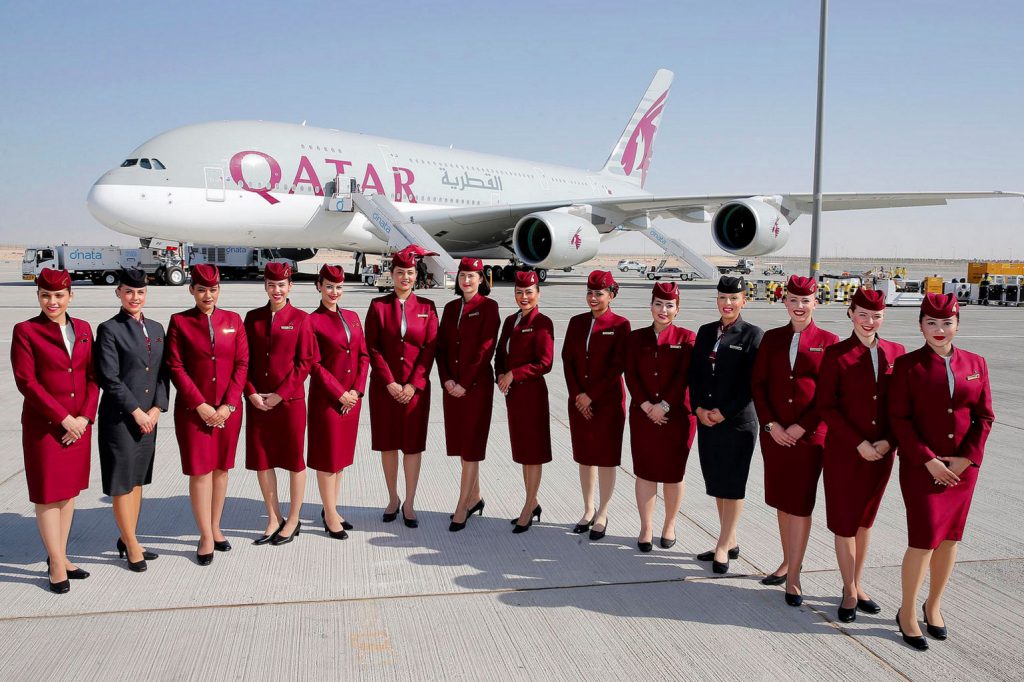 Qatar Airways is an airline owned by the Government of Qatar. It has its headquarters at Qatar Airways Towers, Doha, Qatar. The airline was established in 1993 but started operations in 1994. They have a fleet size of 244 aircraft which travels to over 170 destinations across Africa, Asia, Europe, and a number of countries.
Passengers can choose to book either the first class, business class or economy class for a trip. Each of these classes provides varying levels of entertainment, comfort, and refreshments which is to ensure that the passenger gets to their destination without stress.
Even though Qatar Airways is not a Nigerian based Airline, they can be contacted through any of the following ways:
Address: 11th floor, Standard Chartered Bank Building, 142 Ahmadu Bello Way Victoria Island Lagos, Nigeria.
1st floor Murtala Mohammed International Airport
Phone number: + 234-1-2798888
Website: www.qatarairways.com
Virgin Atlantic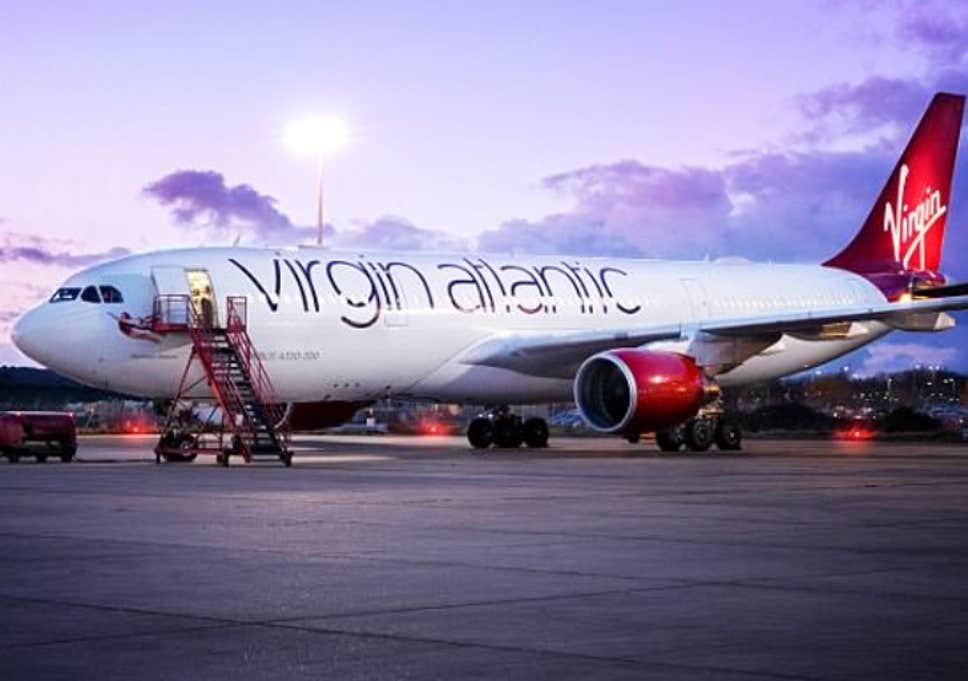 Virgin Atlantic Airways Limited was founded in 1984 and has been in operation since then. It is a British Airline with its headquarters in Crawley, England. The airline currently has a fleet size of 45 which is a mixed fleet of Airbus and Boeing wide-body aircraft. They are known to fly to over 30 destinations in several countries.
This airline is one of the known international airlines in Nigeria. Although they also travel domestically to Lagos and Port Harcourt, they are more popular for flights outside of Nigeria. There are three classes with which the airline operates: the Economy class, premium class and upper-class. They also issue tickets for return-trip, one-way and multi-city trips.
The airline was the first ever to offer personal entertainment for passengers in all classes. This has only continued to get better over the years. They are known to offer delicious cuisines, entertainment, refreshments, friendly service, and every other service to make your trip amazing. They also make provisions for your pets, cargo, and perishable goods.
Virgin Atlantic routes from Nigeria are as follows: London, Manchester, Edinburgh, Glasgow, Atlanta, Boston, Las Vegas, Los Angeles, Miami, New York, Orlando, San Francisco, Seatle, Washington DC, Antigua, Barbados, Cuba, Grenada, Jamaica, St Lucia, Tobago, Cancun, Delhi, Hong Kong, Shanghai, China, Hong Kong, India, and Dubai.
Contact details
Lagos Office Address: The Place, 25 Mobolaji Bank Anthony Way, Ikeja, Lagos.
Phone Numbers: +234 (0) 14483000 ; +234 (0) 1 4612747
Website: www.virginatlantic.com
Most international flights require you to have a visa, however, there are certain countries Nigerians can travel to visa-free. Click here for the full list of the 45 countries Nigerians can visit without a visa.
Arik Air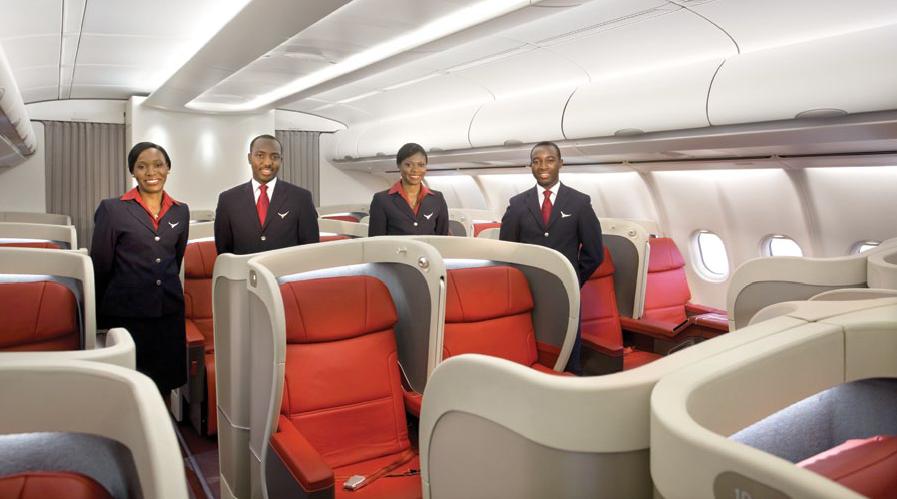 Arik Air is a Nigerian owned airline which started operations in 2006. It operates mainly from two hubs, the Murtala Muhammed International Airport, Lagos and Nnamdi Azikwe International Airport, Abuja. Arik Air initially traveled to only local destinations within Nigeria. Gradually they expanded their roots to other countries such as United States, United Kingdom, European countries, Trinidad and Tobago and certain African countries.
However, in 2017, the airline was taken over by the Asset Management Corporation of Nigeria (AMCON) and since the takeover, all flights leaving Africa were stopped and are currently not in operation. The airline is still one of the most popular international airlines in Nigeria for destinations in West Africa.
They currently run the following routes outside Nigeria: Ghana (Accra), Liberia (Harbel), Senegal (Diass-Blaisse Diagne intl (DSS)). Passengers traveling to any of these countries can do so on a one-way trip or with a return trip ticket. The return trip ticket is usually cheaper but you must know your return date before you travel in order to book a return trip ticket.
Below are the average prices of a one-way trip ticket for the popular routes Arik Air runs. All ticket prices are in Nigerian Naira.
| | | |
| --- | --- | --- |
| Routes | Economy class (NGN) | Business class (NGN) |
| Lagos to Accra | 43,047 | 146,286 |
| Lagos to Harbel, Liberia | 86,823 | 205,018 |
| Lagos to Senegal (DSS) | 112,359 | 429,006 |
| Abuja to Accra | 79,527 | 213,409 |
| Abuja to Harbel, Liberia | 127,681 | 312,999 |
| Abuja to Senegal | 210,490 | 545,012 |
| Port Harcourt to Accra | 82,792 | 230,573 |
One of the benefits of booking your trip with Arik Air is that you can use the Arik Air Book on Hold option. This allows you to choose your preferred seat on the flight and then pay later using Quickteller of E-Bills.
You can contact Arik Air through any of the following ways:
Visiting their head office at Arik Aviation center, Muritala Muhammed Airport, Ikeja, Lagos.
Calling their customer care on 01-279-9999
Checking out their website on arikair.com
The extensive price list of the local routes that Arik Air travels can be found here.
Fly Emirates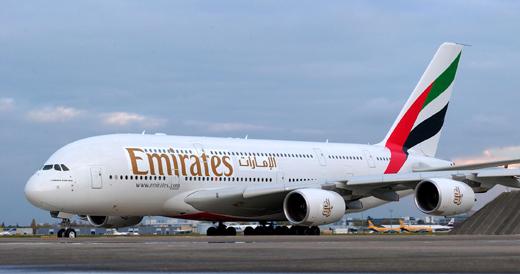 Emirates is a state-owned airline that is based in Garhoud, Dubai, United Arab Emirates. It has been in operation for well over 30 years and has been able to spread its root far and wide. The airline has about 270 fleets that travel to 159 different destinations across 80 countries.
Emirates is the world's fourth-largest airline by revenue-passenger kilometers flown and second-largest in terms of freight tonne kilometers flown. It is also one of the most popular international airlines in Nigeria. They travel to about 139 destinations from the Murtala Muhammed International Airport, Lagos and Nnamdi Azikwe International Airport, Abuja.
They travel to the following 16 countries in Africa: Algeria, Egypt, Angola, Ethiopia, Kanya, Mauritius, Morocco, South Africa, Sudan, Tanzania, Tunisia, Uganda, Zimbabwe, and Zambia.
Those who want to travel to Asia and the pacific can travel with Emirates to several destinations in any of the following countries: Afghanistan, Australia, Bangladesh, Cambodia, China, Hong Kong, India, Indonesia, Japan, Korea, Malaysia, Maldives, New Zealand, Myanmar, Pakistan, Philippines, Seychelles, Singapore, Sri Lanka, Taiwan, Thailand, and Vietnam.
Nigerians would also find flights from Lagos or Abuja to these European countries: Austria, Belgium, Croatia, Cyprus, Czech Republic, Denmark, France, Germany, Greece, Hungary, Ireland, Italy, Malta, Netherlands, Norway, Poland, Portugal, Russia, Spain, Sweden, Switzerland, Turkey, and the United Kingdom.
Other countries they fly to are Argentina, Canada, Brazil, Chile, Mexico, United States, Bahrain, Iran, Iraq, Jordan, Kuwait, Lebanon, Oman, Saudi Arabia, and the United Arab Emirates. Most of these countries have cities in them where Emirate Airlines directly flies to.
The price of each flight depends on your destination, booking date if it a one-way trip, round trip or multi-city trip and your flight class (economy, business, first-class). Regardless of how much you pay for your flight, you would enjoy luxury during your trip. Their aircraft are equipped with the latest 3D technology, you get served amazing dishes, the air hostesses are super friendly, in fact, you are to expect to be pampered.
Emirates airline can be contacted through any the following ways:
Lagos address: Churchgate Building, 4th Floor, Plot PC 30, Churchgate Street, Victoria Island, Lagos.
Abuja address: 1st Floor, Churchgate Plaza 473, Constitution Avenue Central Business District FCT, Abuja.
Telephone number: +234 1 460 99 49
Website: www.emirates.com
Kenya Airways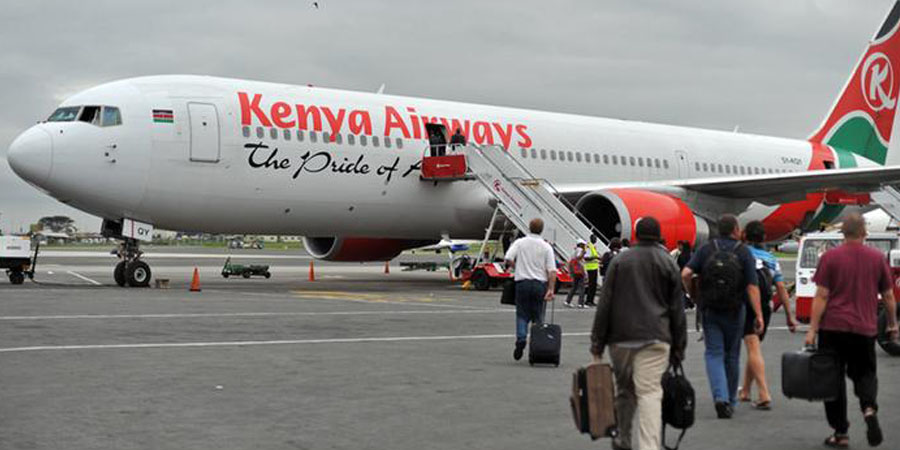 Kenya Airways is one of the leading airlines in Africa. It is commonly known as the pride of Africa. Among the international airlines in Nigeria, Kenya Airways hold a prominent spot. The airline company was founded in 1977 after the dissolution of East African Airways. Its head office is located in Embakasi, Nairobi, Kenya, and they travel to about 53 destinations.
From Nigeria particularly Muritala Muhammed International Airport, Kenya airways flys to 45 different destinations. They have three different kinds of flight classes which are the economy class, economy flex class, and economy super flex class. Each of these classes cost differently and have varying levels of comfort.
The popular routes traveled by Kenya Airways from Muritala Muhammed International Airport, Lagos and their estimated ticket prices are as follows:
Kenya, South Africa, United Arab Emirates, United Kingdom, Rwanda, Uganda, Mauritius, United States, India, Tanzania, Seychelles, Mozambique, Zimbabwe, Madagascar, Somalia, Republic of Djibouti, Senegal, Thailand, Benin, China, Netherlands, Angola, Republic of the Congo, Cameroon, France, Ghana, Ivory Coast, Zambia, Ethiopia, Malawi, Central African Republic, Hong Kong Regional, Gabon, Burundi, Mayotte, South Sudan, Mali, Democratic Republic of Congo, Itlay, Liberia, Sierra Leone, Switzerland, Comoros, and Sudan.
Kenya Airways (Nigeria office) contact details:
City Office:
Address: Total Air Logistics Limited, 45A Oduduwa Way, GRA Ikeja, Lagos.
Phone number: +2348135175708, +2349027176183
Email address: [email protected]
Airport Office:
Address: Murtala Mohammed International Airport, Lagos.
Phone number: +234 1271 1555 / 556
Website: www.kenya-airways.com
Please note that every price on this page are estimated ticket prices for one-way trips only. Additional fees such as baggage fees, tax, and the likes might be included in the total fee you would pay for your flight. All ticket prices are also subject to frequent changes based on the exchange rate.