A Nature Lover's Guide to Yankari Game Reserve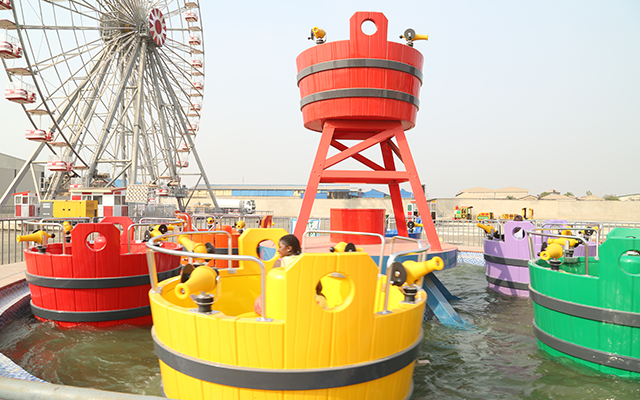 What better place to go to enjoy the gifts of nature than Yankari Game Reserve, one of Nigeria?s greatest tourist attractions. Fondly called Yankari National Park, the reserve is a large wildlife park that covers about 866 sqm and is home to several natural warm water springs, as well as a wide variety of flora and fauna. It is located in the South Central part of Bauchi State. At the reserve, the possibilities are endless. Its location in the heartland of the West African savanna makes it a unique way for tourists and holidaymakers to watch wildlife in its natural habitat. So prepare yourself for an unforgettable adventure!
History of Yankari Game Reserve (Yankari National Park)
The open country and villages that surround
Yankari National Park
are populated by farmers and herders, but there has been no human settlement in the park for over a century. There is, however, evidence of early human habitation in the park, including old iron smelting sites and caves. Yankari was originally created as a game reserve in 1956, but later designated Nigeria?s biggest national park in 1991. It is the most popular destination for tourists in Nigeria and, as such, plays a crucial role in the development and promotion of tourism and ecotourism in Nigeria. It is also one of the most popular eco-destinations in West Africa. Yankari was first opened to the public as a premier game reserve on 1 December 1962. Since then, the Northern Eastern State Government and then the Bauchi State Government both managed the Yankari Game Reserve. The park is now managed by the Federal Government of Nigeria, through the National Park Service.

How to Get To Yankari Game Reserve (Yankari National Park)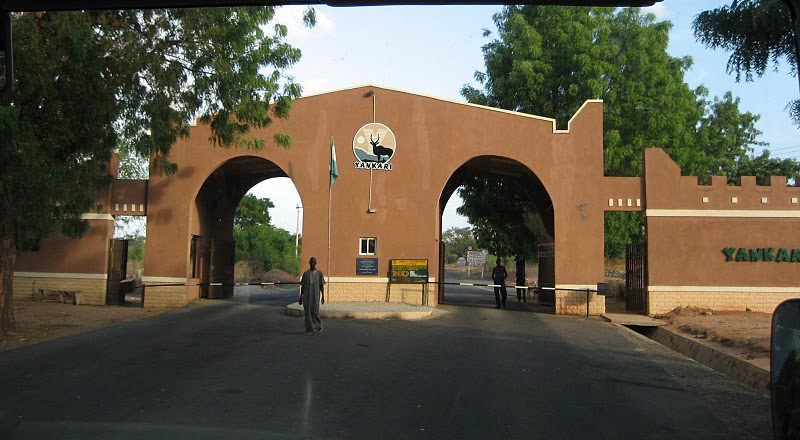 Getting to Bauchi from far distances is always easier by flight, as road journeys within Nigeria may take up to two days, depending on the distance. However, if you will be going by road, it is a 6-hour drive Northeast of Abuja and a 3-hour drive from Jos. If you will be going by Air, there are no direct flights to the reserve but Overland Airline operates daily with flights from Nnamdi Azikiwe International Airport, Abuja to Abubakar Tafawa Balewa International Airport, Bauchi. From the airport, you can get cabs or bus shuttles to the Park. You can find and book flights online.

Things to do at?Yankari National Park
1. Enjoy a Great Time with Nature
The game reserve/ national park currently boasts of having the largest herd of elephants in Nigeria and even one of the largest in West Africa.?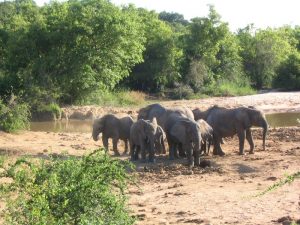 Exploring the safari is a delightful experience which many never cease to be mesmerized by even after their visit. The safari exploration is better maximized during the dry season when the vegetation isn?t full blown. The hottest periods are usually March to April, so if you?re a lover of street food and sunny days, this is your time for discovery.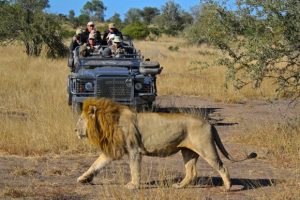 There are also increased chances of seeing a wider range of animal species in this season ? The African bush elephant, olive baboon, patas monkey, Tantalus monkey, roan antelope, Western hartebeest, West African lion, warthogs, African buffalo, waterbuck, bushbuck and hippopotamus, amongst the other 40 something animal species present there. You may want to be careful with the baboons which are notorious for their cunningness; playing with you one minute and stealing your food the next. The animals are left to roam but not to worry the dangerous ones are kept far away from direct human contact. There are also more than 350 bird species in the park. as well. A few include the guinea fowl saddle-billed stork, white-rumped vulture.
If you can?t stand high temperatures, you?ll find the rainy season between May to September more enjoyable with temperatures averaging a cool 24 degrees. The only problem is that the fun might be limited to seeing fewer animals and enjoying the wiki warm spring.
2. Soak in the Wiki Warm Springs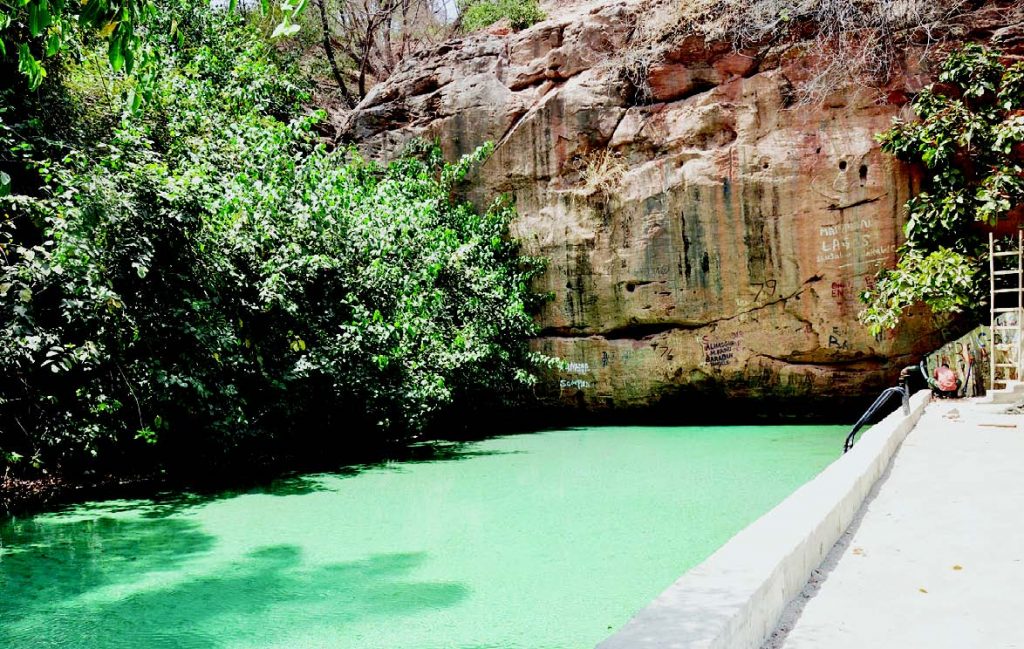 Oh, the Wiki warm springs! You wouldn?t want to miss this part. It might just be a life-changing experience for you as you will marvel at the warmness of the water all through. ?The best part is you can actually take a warm bath in the springs, so be sure to have your swimsuit, towels, and hair covers ready. There are four other springs in Yankari, ?they are Dimmil, Gwan, Nawulg and Tungan Naliki Spring. The Tungan Naliki spring is quite cool as opposed to the others which are warm springs. The warm springs are said to have come about due to underground geothermal activity and are rumored to be the major reason why lots of people love to visit the Yankari Game Reserve. Who doesn?t love a warm bath anyway?
3. Enjoy Some one-of-a-kind Caving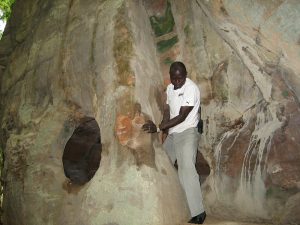 Apart from the animals, the warm springs and the restaurants, there are also caves that are said to have been used by the ?early men?. Camping with your family will also be a fun activity to undertake. Along with these is a mini museum which houses skins and bones that are gathered majorly from the wildlife park. It also includes worthy artifacts that can be traced back to the slave trade era. The museum interestingly tells stories about eventful happenings in the game reserve as would be explained by the tour guides and staff available. The tour guides will also be available to answer questions visitors/ tourists have and also give helpful advice about proper safety measures in the park.
4. Enjoy Some Delectable Cuisine in the Park's Restaurant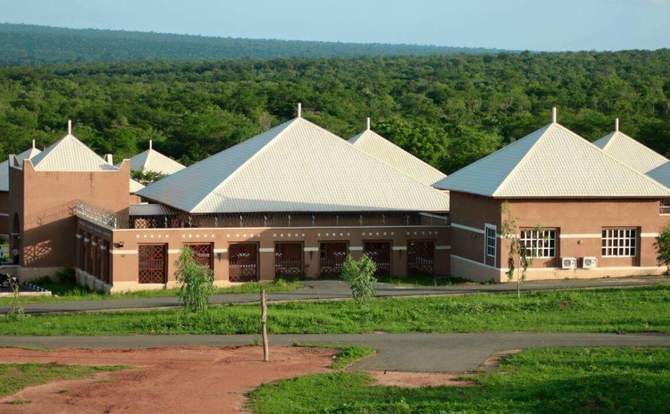 You can enjoy local, continental and intercontinental dishes at the reserve?s restaurant which is opened daily from 7:00 am - 11:00 pm; Snacks are also sold there. After the fun and work from the day, you can lodge in as there are several accommodation options at the park. It all depends on how well you want to spend the night and how much you?re willing to pay for it.
If you wish to book a room at the Yankari Game Reserve, there are several categories of rooms to meet the different budget requirements of its guests. You can
book a room at Yankari
whenever you wish, but it's advisable to do so before you begin your journey. ?This will ensure they get the rooms that match their needs. All rooms have free WIFI. The rooms are also located very close to the Wiki Springs.
Student Hostel ?(Per Bed Space)-

?

2,500

Studio Suite-?

?

9,500

Luxury Double-?

?

14,200

VIP Room-?

?

23,600

Corporate Villa (Single Room)-?

?

29,000

Marshal Suite-?

?

41,300

Corporate Villa (Master Bed Room)-?

?

60,000

Corporate Villa (Complete)-?

?

236,000
Many who have visited this reserve usually end up planning the next visit so it?s sure that you will have the time of your life. The Yankari game reserve is a place for an out of body experience, so no matter where you are in the world, ?as long as you?re a lover of nature, outdoor beauties and exceptional discoveries, a visit to the Yankari game reserve should be on your Life bucket list.
People Who Like Yankari Game Reserve Also Like...
Location:
?Ipole Iloro Efon Alaaye Road, Ikogosi, Ekiti State, Nigeria. The Ikogosi Warm Spring allows you to explore the unique scenery of warm and cold spring flowing side by side to form a confluence, each maintaining its thermal properties. This merging of warm and cold water is the first of its kind in the world. The verdant and thick green; the intimate and warm feelings of the hotel accommodations erected under clear skies, add to the visual spectacle of the Ikogosi Warm Spring.
Location:?
Kajuru Village, Kaduna.
Kajuru Castle
?is a luxury Medieval-German style villa, built over 3 decades ago located in Kaduna State, Nigeria.?The villa is designed with bedrooms modeled after dungeons and several towers with crenelated walls. The medieval theme is seen throughout the castle, it even has a portcullis (the vertically closing gate) with a crocodile pit.