12 Must See Tourist Attractions In Lagos
Unarguably the most economically active and socially diverse state in Nigeria, Lagos state is strategically positioned as the major convergence points for all other parts of the country and also the main entry point to the rest of the world. This has lead to the creation of a variety of destinations and spots meant for leisure, relaxation, exploration or just sheer amusement. Important to note is the fact that most of these tourist attractions in Lagos have a strong historical significance and storyline. Just in case you find yourself in the city of Lagos at any time of the year, these destinations are definitely worth visiting.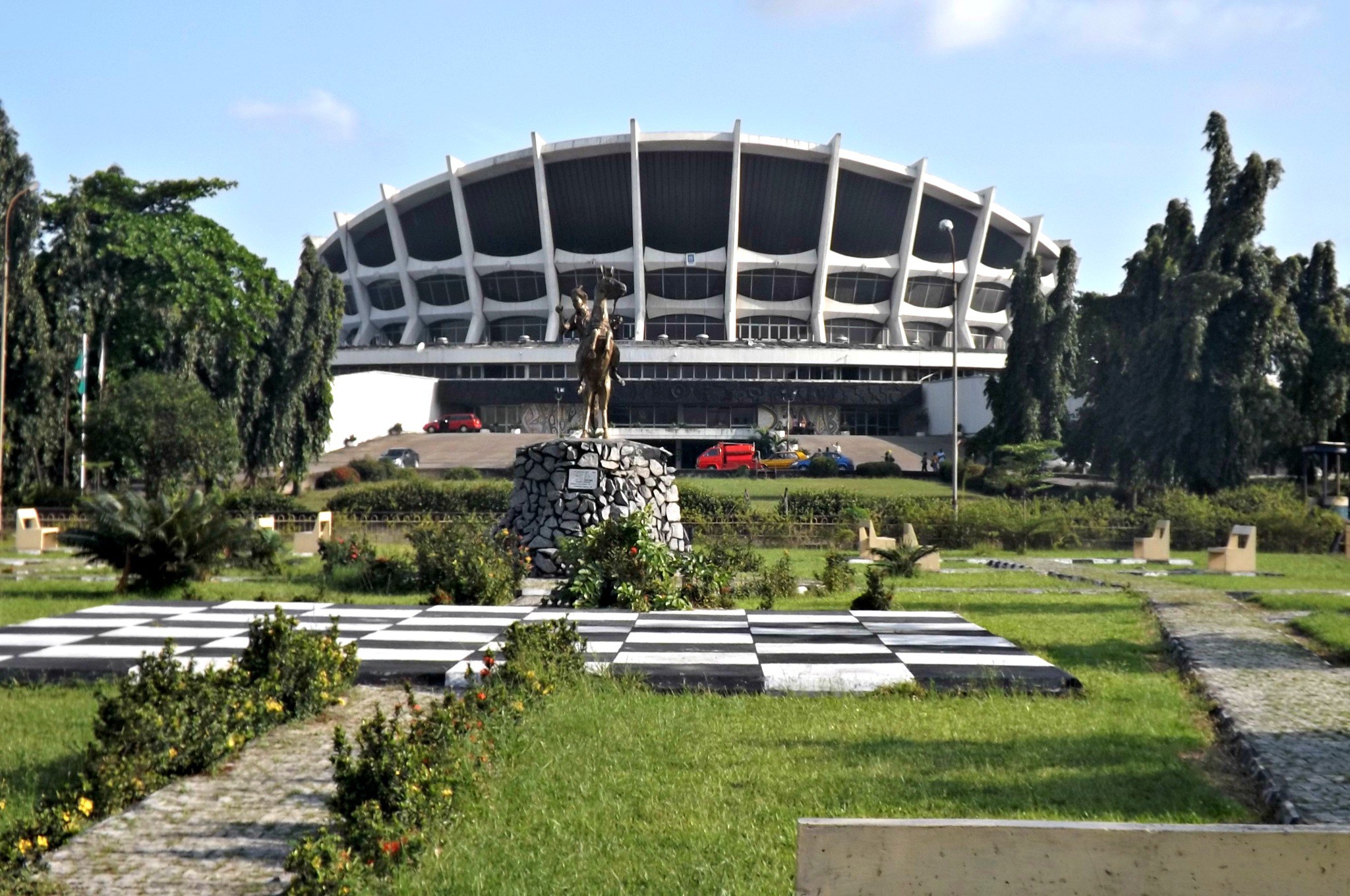 An architectural masterpiece and cultural landmark, the edifice is one of the few properties of the country that has stood the test of time. Being home to everything art, the National Theatre provides an avenue for you to learn a lot more about art while having fun in its lush environment. Constructed in 1976 by the military regime of General Yakubu Gowon and completely by General Olusegun Obasanjo, the National Theatre has continued to house ancient art, while progressively inviting modern works by new artists. One major dynamics of the theatre is its fascinating interior and exterior design.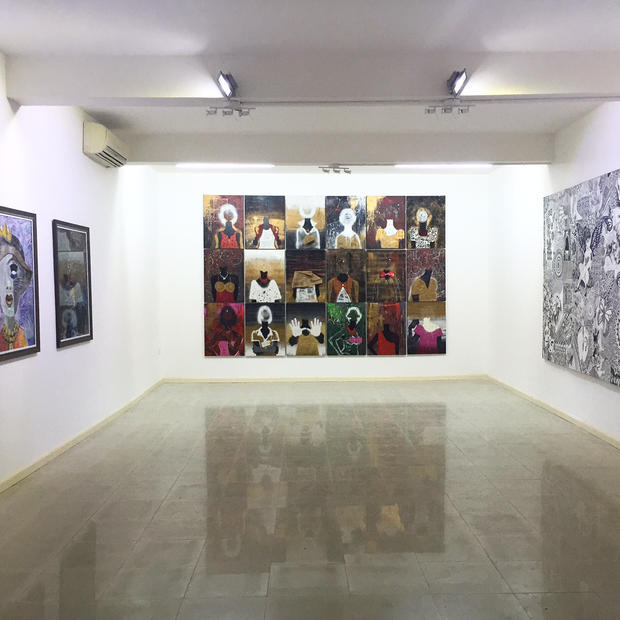 Representing a country overflowing with diverse cultural heritage, the Nigerian national museum is the perfect expo of Nigerian history. Showcasing works of art dating back to the pre-independence era, the museum tells the story of Nigeria?s journey through years of progressive growth. The museum also houses the bullet-riddled car in which the country?s former Head of State ? late General Murtala Mohammed ? was assassinated in 1976. The museum is also home to a fine range of intricately decorated calabashes from across Nigeria. The National Museum Lagos has a small crafts village with woodcarvings and other handicrafts for sale at fixed prices; you might also see a demonstration of adire ? cloth-making from Abeokuta.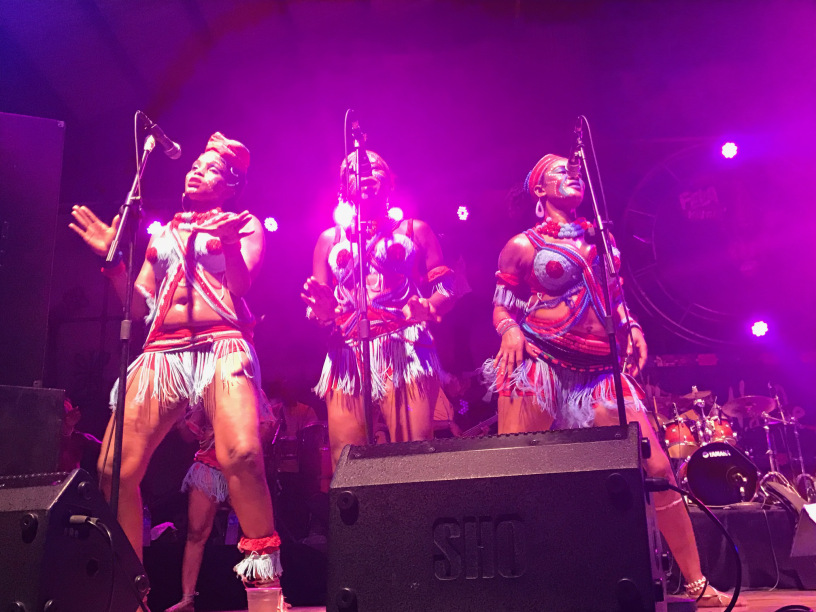 Thinking about taking your nightlife escapades to the next level? Then think Fela Shrine a.k.a The New Afrika Shrine. From the genre of music to the inspirational story-telling lyrics, not forgetting the sacrosanct palm-wine, get ready to get a political education, a lesson in ?shakin-it? and a contact high! The New Afrika Shrine is an open-air entertainment centre located in Ikeja, Lagos State. It serves as the host location of the annual Felabration music festival. Currently managed by Femi Kuti and Yeni Anikulapo-Kuti, it is the replacement of the old Afrika Shrine created in 1970 by Fela Kuti until it was burnt down in 1977. The New Afrika Shrine showcases photo galleries of Fela and musical performances by Femi Kuti and Seun Kuti, thus making it a tourist attraction.

Hi-Impact Planet offers world-class fun for the young and old, friends and families. There are games, rides and other entertaining attractions for the young and young at heart. You and your family will enjoy a good time and form magical memories. You can grab a snack or a pastry during your day of fun or enjoy full-blown intercontinental meals?at the parks 3 food court.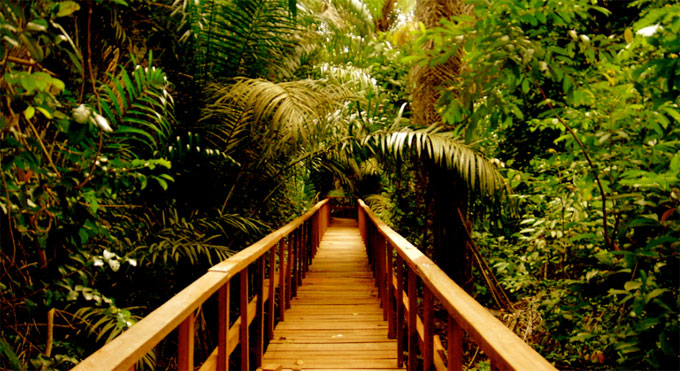 Built in 1990, Lekki conservation centre covers a land area of 78 hectares. This nature hub is run by the Nigerian conservation foundation (NCF) and If you appreciate the sight of plants and animals in their natural habitat, then this place is a must visit for you. The NCF was set aside to sustain the natural habitation of plants, and animals as urbanization began leading to the intrusion of areas meant for them. The conservation centre is located in Lekki, immediately after?Chevron, before the 2nd Lekki Toll Gate.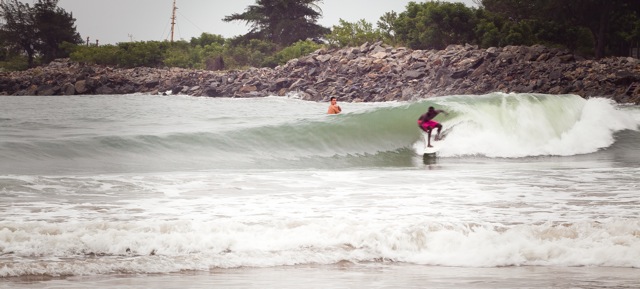 Tarkwa Bay is sheltered beach located near the Lagos Harbour. It?s a popular with swimmers and water-sports enthusiasts, also home to a welcoming resident community. You?ll love this beautiful island that far removed from the hustle and bustle of Lagos. Tarkwa Bay Beach, unlike most public beaches in Lagos,?isn?t often noisy or overcrowded. This makes it a great place for some alone time with your significant other or perhaps a fun day out with your friends. If you are looking for a quiet romantic time, you should visit Tarkwa Bay Beach on a weekday. Though Tarkwa Bay Beach is a small and lesser visited beach, many fun seekers visit it during the weekends, public holidays and festive season.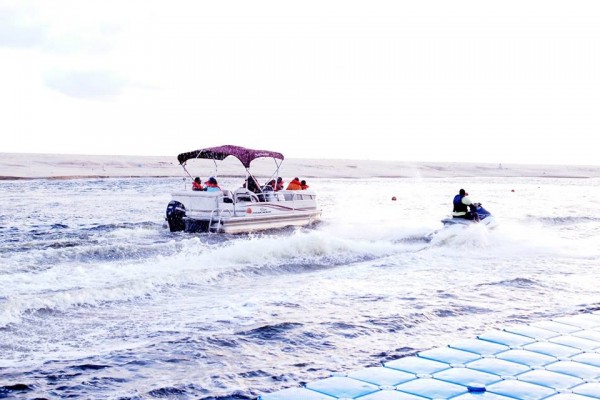 Located opposite the three-story?
Vantage Beach Hotel
, Lekki Leisure Lake is the best destination authentic outdoor fun in Lagos. The resort is a safe and tranquil destination suitable for a family outing, a group adventure or even a fun day out with your significant other. At Lekki Leisure Lake you can partake in thrilling adventurous activities like quad biking, jet skiing, zip lining and much more!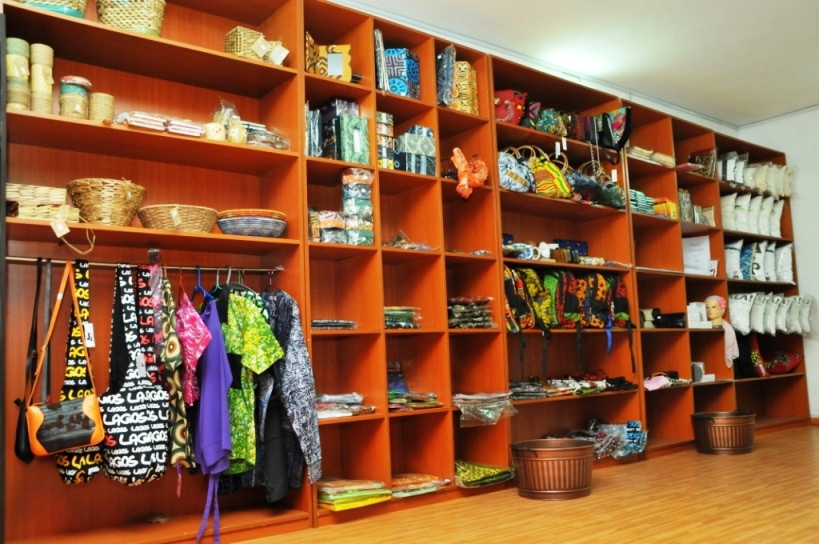 The internationally acclaimed?art house, Terra Kulture is the home of contemporary visual and theatre arts in Nigeria. It stands as one of only 2 art auction houses in Nigeria, with a collection of over?a thousand art pieces from across the country. The Terra Kulture building is home to a restaurant, a craft shop, a?library, a language school and theatre and its central feature; the art gallery. It is proud to have hosted readings by renowned Nigerian authors such as Wole Soyinka, Sefi Atta, Chimamanda Adichie and others for book readings.?Annual events at Terra Kulture includes an art auction and the Taruwa Festival of Performing arts (which is often held in January).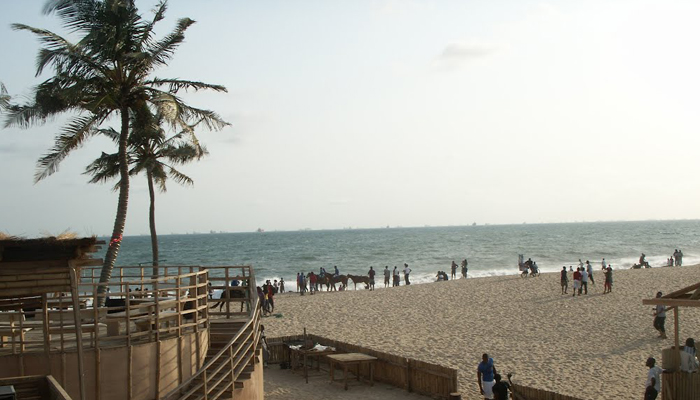 Elegushi Royal Beach
?is a private beach owned by the Elegushi Royal family, led by HRM Oba Alayeluwa Saheed Ademola Elegushi. It is arguably?the most popular beaches in Lagos. The beach is well known to be?the?go-to fun place for great meals, nightclubs, and hang out spots. This beach is the perfect spot for picnics, parties or social gatherings.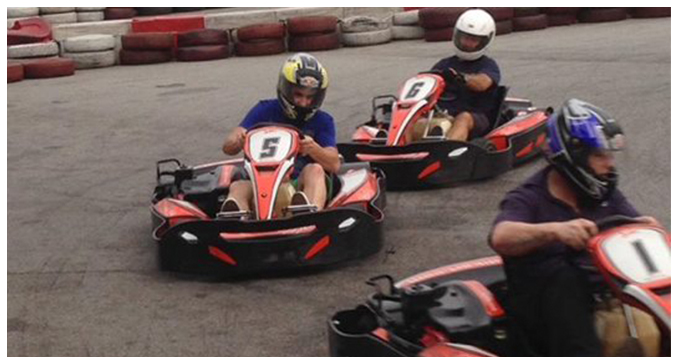 GET Arena
, located opposite the?
Lagos Oriental Hotel
,?offers you the finest go-karts in Lagos. Its a great place for a family outing location or a casual group hangout. You can create your own racing league, enjoy corporate competitions or tournaments for the adults and the kids. After an exhilarating ride, you can feast on a salivating spread of fine dishes and most sumptuous cocktails.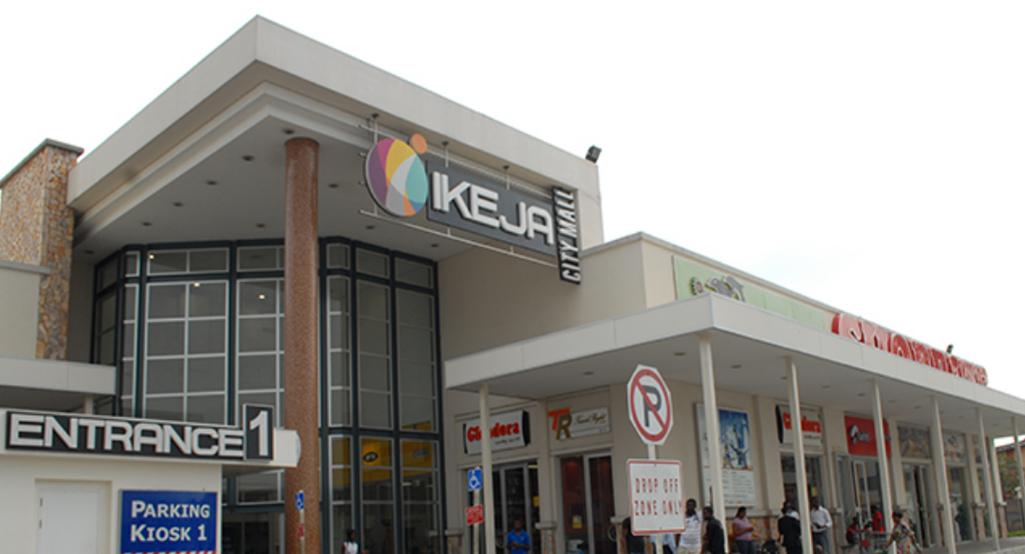 Nest on our list is the spectacular Ikeja City Mall; owned and developed by Broll Property Services, the mall was built in December 2011. ?The shopping centre comprises of 100 stores with a desirable mix of retailers trading renowned quality brands. You will not only be spoilt for choice of shops and the best meals,??there are fun centres for kids to play in as well as a cinema for you to enjoy some quality movie viewing.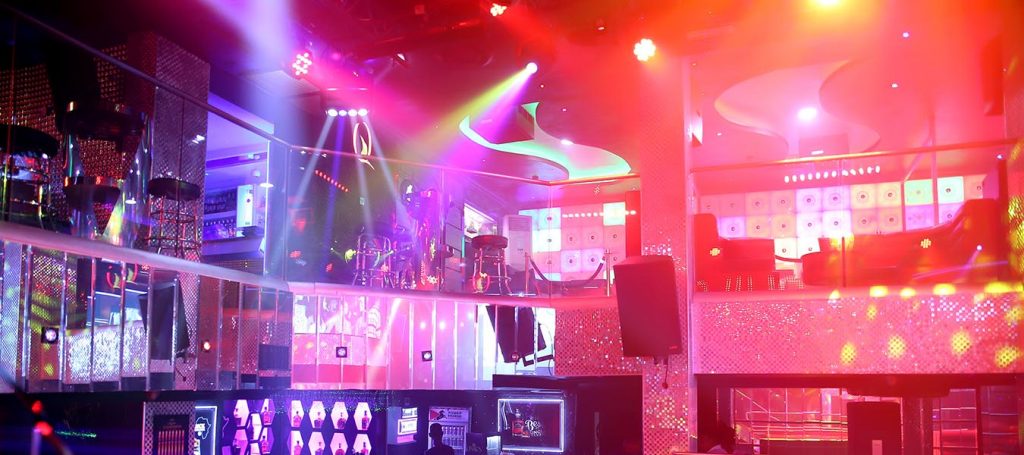 Ready to have the night of your life?! Then put your party shoes on, because quilox is switching the temperature up.?It?s the place to be on a Friday night in Lagos. The club, popular among celebrities and socialites, is described by many as addictive.?Whether it?s a party for 4 or 400, at Quilox, you are sure to have a fun time with the booming bass and all the debonair party lovers in Lagos. Whether you're in town for a business engagement or its a vacation with family and friends, Lagos is over-flowing with destinations to help you make your stay in the city a most memorable one.

People who liked this also like...
The ability to attract worldwide attention transcends setting up a physical edifice but also embodies structures or places of natural and physical value. Historical significance and outstanding beauty capable of awing and amusing the public. The physical evidence of genius architectural designs and brain work, coupled with the mysterious dynamism of natural ingenuity have made these places stand out as constant tourist destinations in Nigeria.
With amazing and exotic cities, Nigeria stands as one of the most visited and beautiful countries in West Africa.? Giving visitors and residents a time to look forward to as they explore. From the fast-growing economy to the amazing tourist sites, beautiful landscapes,? fun and vibrant nightlife; these Nigerian Cities has proven to not only being beautiful but also accommodating.