The Jazzhole: A haven for Music, Literature and Art
The combination of music, literature and art is an undeniably perfect soul food recipe. Anyone can attest to that, even non-art lovers. The Jazzhole is one place in Lagos that constantly edifies its visitors with such a phenomenal ensemble.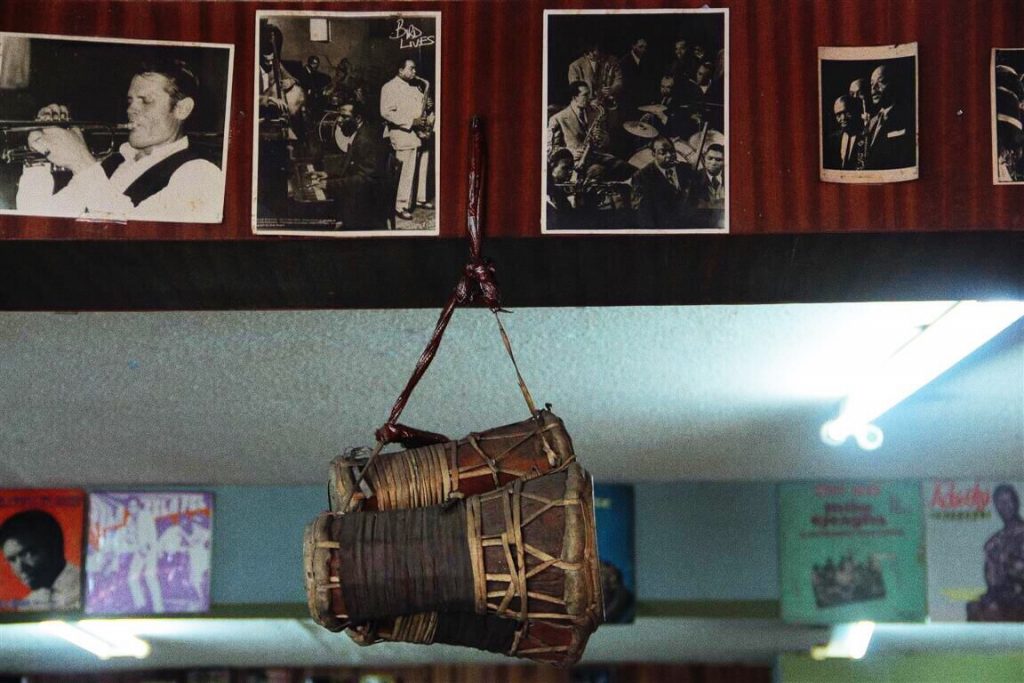 Created in the 80?s, the Jazzhole is an offshoot of the renowned Glendora Books, an exclusive chain of bookstores in Lagos. With an unusual aura of tranquillity and hospitable staff who are very friendly and always at eager to help, the store has earned itself quite a unique reputation. It?s not just a bookshop with an edge, it?s also a treasure chest of refreshing music and sophisticated artwork while sipping on a great drink! With a host of books, fancy records, there?s a lot to explore. Not forgetting the cultural discussions you may be opportune to have with the proprietor of the art hub, Mr Kunle Tejuoso. You will be mesmerized that a phenomenon like this exists in Lagos.

The Proprietor...
Oh! Can we talk about the proprietor? Mr Tejuosho's desire to provide expatriates with good international and
indigenous music in Lagos led him to nurture his interest in collecting music. This act would subsequently lead to the birth of The Jazzhole. He discovered that getting old indigenous music in Nigeria was a feat. Hence he made a decision to work towards making them available in Nigeria. ?Now, he not only collects the music but sells them in an attempt to preserve them for future generations.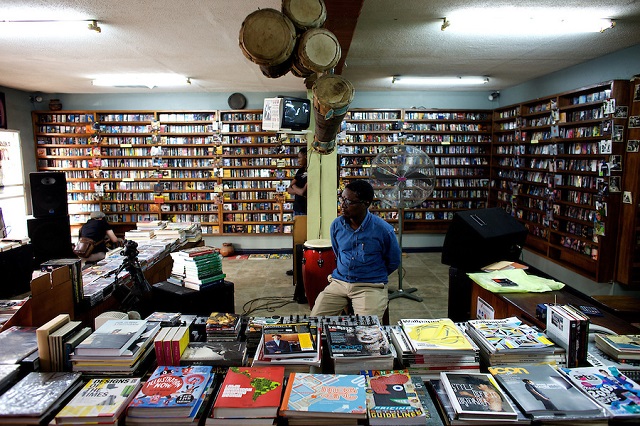 He opens his doors to established and aspiring writers, artists and musicians seeking to draw inspiration from legendary works. He also hosts international as well as local acts for listening sessions and jazz evenings. By the way, his mum founded Glendora books.
Records...
Back to Jazzhole, there?s an astonishing range of musical collections that will be bliss for music lovers.
The records collection includes a varied compilation of works from Congolese artists like Abeti Masikini and Tchico Tchicaya to Nigerian artistes like Fela and Asa.
Likewise, their literature collection from pan-African Chimamanda Adichie?s Americanah to German Chancellor Merkel's biography is worth exploring.?
You can also
ask to see the proprietor?s mini- book about Abeokuta.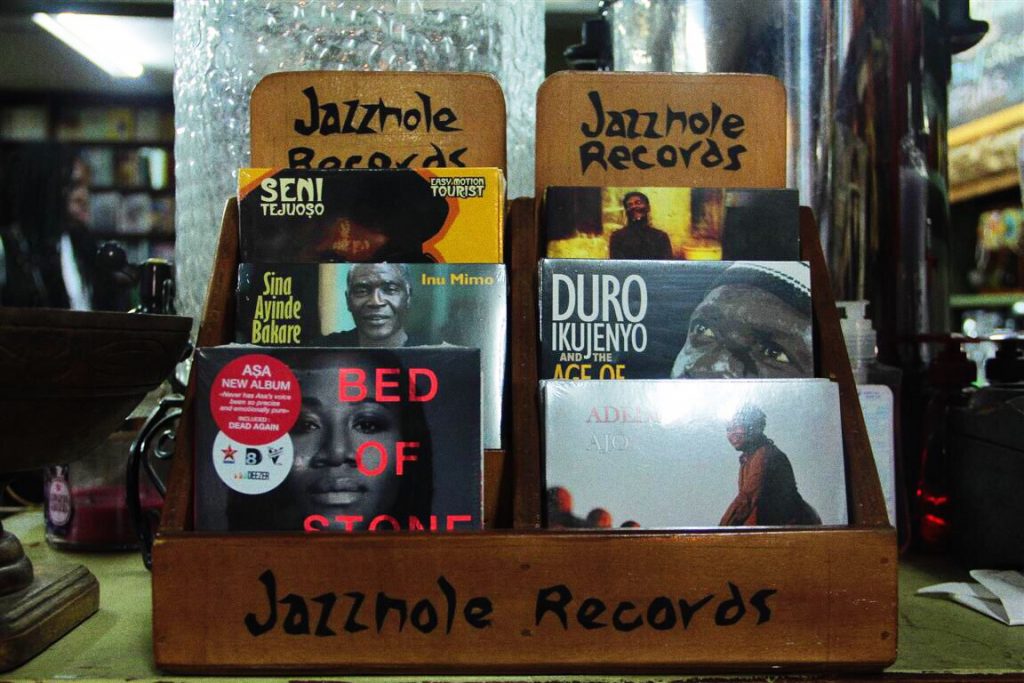 The?caf?...
There?s a nice little caf? section towards the back of the store. Here you can help yourself to a nice cup of coffee, fresh tea, juices, smoothies, cakes, pastries and delicious sandwiches. This area is complete with?a lovely sitting area, a drum-set and microphones.
Try having Espresso and Carrot Cake combo while flipping through any good books; you?ll be thankful you did!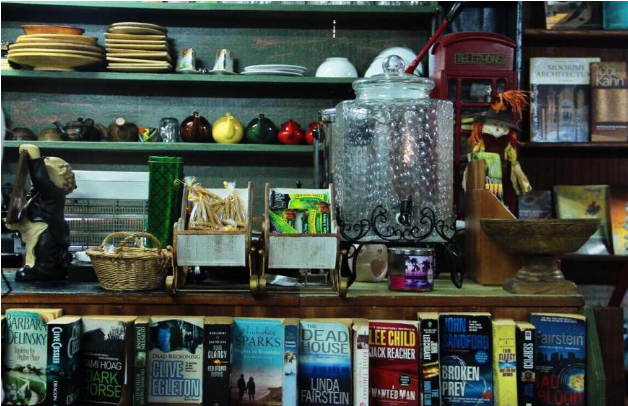 Art...
The Jazzhole has monthly art exhibitions showcasing the beauty of African culture. Through literature, music, arts, and more.
They also organize book reviews and book club meetings occasionally.
You can get Information about these events and even other arts and cultural events around Lagos while you?re at the front desk.
Yes! They are nice like that.
The Jazzhole is the best place to purchase the finest of music genres. Some of the available ones are jazz, world music, Nigerian and African classics (from high life to juju and afro beat). Just be sure to bring out a lot of money because their books and vinyl records can be a tad bit expensive. This is especially considering their location and reputation. You can even bump into a
writer
that will be willing to sign your copy of his/her book.
The hip culture store by default offers a simple way to meet like-minded folks in a relaxed environment without the pressure. If you?re there for books, music or art, you can be sure that the person next to you will be there for that too. Beware, there are no special signboards outside to indicate where the store is. ?You may need to ?shine your eyes? once you think you are nearby, to avoid missing it.
Not many places in Nigeria can boast of the unique services and offers The Jazzhole provides. If you ever discover it, you wouldn?t need anyone to tell you to make it your own little Haven.
Location
The Jazzhole is located at 168, Awolowo Road, Eti Osa, Lagos. (op
posite the Warder's Barracks, near ?Polo Park)
Opening hours
Mondays-Saturdays -10am-8pm
Sundays-4pm -8pm

Asides the Jazzhole, you might also find these places fun...
Address
: 1 Nerdic Road ?Agindigbi, Ikeja, Nigeria Thinking about taking your nightlife escapades to the next level? Then think Fela Shrine a.k.a The New Afrika Shrine. From the genre of music to the inspirational story-telling lyrics, not forgetting the sacrosanct palm-wine, get ready to get a political education, a lesson in ?shakin-it? and a constant high!
Address: 1376 Tiamiyu Savage St, Victoria Island, Lagos The internationally acclaimed?art house, Terra Kulture is the home of contemporary visual and theatre arts in Nigeria. It stands as one of only 2 art auction houses in Nigeria, with a collection of over a thousand art pieces from across the country. The Terra Kulture building is home to a restaurant, a craft shop, a?library, a language school and theatre and its central feature; the art gallery.