Take a Trip to Agodi Gardens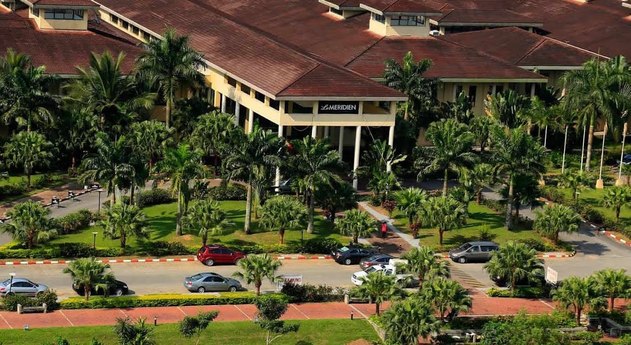 Address: ?
Parliament Road, Ibadan, Oyo State
Open Hours:
?Monday ? Thursday :? 10:00a.m ? 8:00p.m; Friday ? Sat:? 10:00a.m -? 9:00p.m; Sunday: 12 noon ? 9:00p.m
Gate fee:
Not Applicable
Tel:?
+234 705 141 7973, +234 708 899 3313 Located in a strategic part of the lush abundance of forestry, overflowing with cool air from the towering trees around and the beautiful singing of birds, Agodi Gardens is a haven of natural beauty and peace. Although the noise from the sprawling metropolis is heard not too far off, you begin to feel a certain sense of calmness once you step into its surroundings. Agodi Gardens stands out as a green lung in the surrounding landscape with great recreational potential. Agodi Gardens is a beautiful park in the city of Ibadan which has risen to become one of the top tourist attractions in the country. Also called Agodi Botanical Gardens, Agodi Gardens, Ibadan, the site is a serene environment on 150 acres of land. It is usually patronized by families during festive periods and weekends. It's peaceful and calm environment makes it a perfect destination for you to take a break from the hustle and reevaluate life values or hang out with friends and family. From the water parks to the animal enclosure or even just walking through the garden paths, Agodi Gardens is sure to make you forget about reality!
?

History of Agodi Gardens
The redevelopment of Agodi Gardens, Ibadan is broken up into phases and is a??mixed arrangement of a public-private partnership.?The garden includes a water park with slides and swimming pools, restaurants, and an open area for picnics. Construction is still ongoing as the management is planning to build an events hall and a revamp of the zoo is in progress too. Phase?one is currently in the construction phase with the restaurant, entrance area, and swimming pools/waterpark. The aim is to develop a world-class tourist attraction and a relaxation venue for everyone.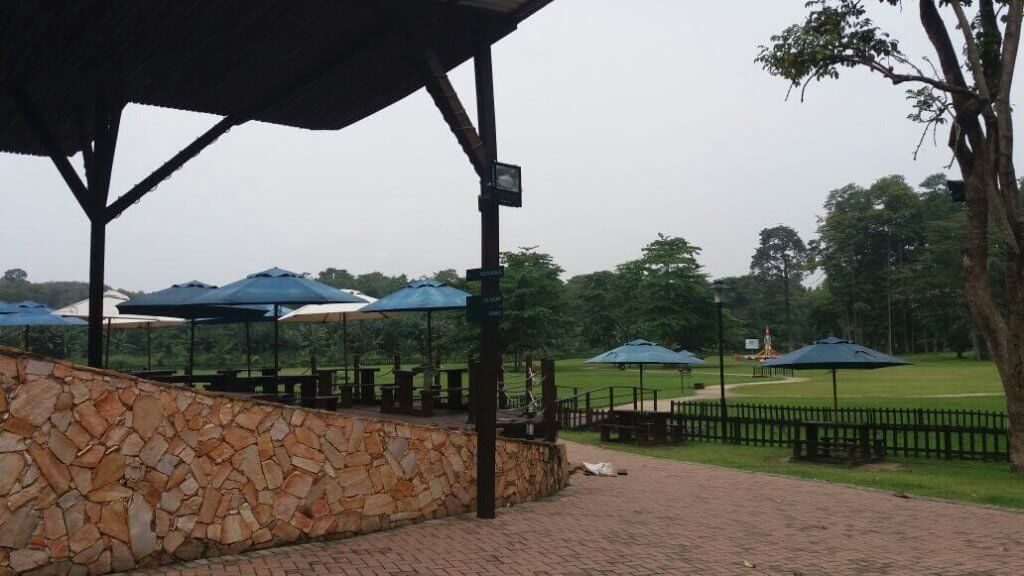 When is the Best Time to Visit Agodi Gardens?
One of the best times to visit Agodi Gardens, Ibadan is during festive periods and public holidays. These are great times for visiting the facility, due to the favorable weather around these times. The weather during the dry season is very suitable for a family trip to the garden resort.
However, during the day, you could visit the garden and enjoy a time alone or take a romantic walk around the surroundings.
How to Get to Agodi Gardens Ibadan
On getting to Oyo, and entering the city of the Ibadan, take a taxi or cab; the garden resort is located along Parliament Road.
Things to do at Agodi Gardens
Visit the zoo and see the animals on display in its facilities while taking care to stay within the visitor viewing area.
Play around in the water park consisting of about 3 swimming pools and water slides for children and adults alike.
Explore the different dishes and meals on display in its comfortable restaurants.
Go on vacation to the garden resort with friends and explore its length and breadth.
Take a stroll around the garden and meditate within its calm environs.
How Much Will Your Visit to Agodi Gardens cost?
There is no gate fee for the facility, however, there are different prices for use of any of the equipment in the facility. These prices vary with time, so it's advisable to go prepared. Agodi Gardens Ibadan is one full of splendor and greenery hence individuals are encouraged to come and experience this.?
Fun Facts about Agodi Gardens
The garden environment is a perfect location for photoshoot sessions.
It's ideal for holding retreats and picnics either with large groups or family and friends
There is an in-house garden just in case you get hungry.

Other Interesting Places You Might Like...
You might also want to visit the following:
Address:
?Lekki Conservation Centre Road, Lekki Phase II, Lekki, Lagos
Open hours:
8:30AM - 9:00PM The Lekki Conservation Centre, Lagos is one of the best nature reserves in Nigeria. This conservation and relaxation center offers a breath of fresh air and?an escape from the forever buzzing city of Lagos. ?The 21-year-old conservation center cum nature hub, which covers an area of 78 hectares, is run and managed by the Nigerian Conservation Foundation (NCF).
Address:?
Water Corporation Road, Off Lekki-Epe Expressway, Lagos
Open hours:?
12:00 pm?? 10:00 pm (Weekends and Public Holidays only) A visit to Lekki Leisure Lake would be better off planned in the dry season. As you know, rains can be somewhat of a dampener of outdoor activities. This means you should plan you Leisure Lake adventure between September and April, as that?s when Lagos experiences the dry season. If you absolutely have to visit Leisure Lake in between the rainy month of May and September, make sure you check the weather forecast.