Osun Sacred Grove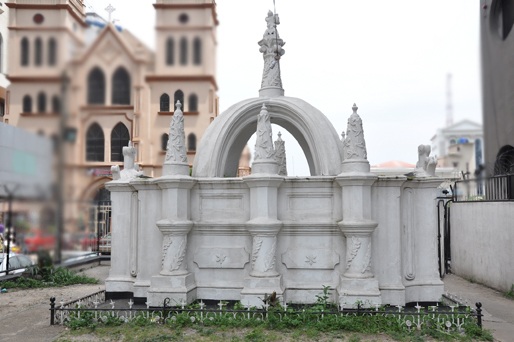 Looking for a place to go for an excursion or to include in your list of "must visit tourist attraction centers in Nigeria"? Osun Sacred Grove is a place teeming with so rich history, culture, and tradition. It is open and available to anyone who is interested in increasing their knowledge in a fun way. Classified as one of the UNESCO world heritage sites, this sacred forest attracts a large number of tourists as it is definitely worth visiting. Situated on the outskirts of Oshogbo, the capital of Osun state along the banks of the Osun river. Osun state is one of the states in the South-western part of Nigeria, majorly populated by the Yorubas who are indigenes of the state. Yoruba people believe that Osun sacred grove, which spans about 75 hectares of land, is home to Osun-- the goddess of fertility. A festival that celebrates this fertility goddess takes place every year in Oshogbo. You will find scattered about the forest, shrines, and effigies of different deities. In addition to that, the forest contains about 400 different species of plants that are used for medicinal purposes. In case you've decided to visit this natural forest, here are some things you should know.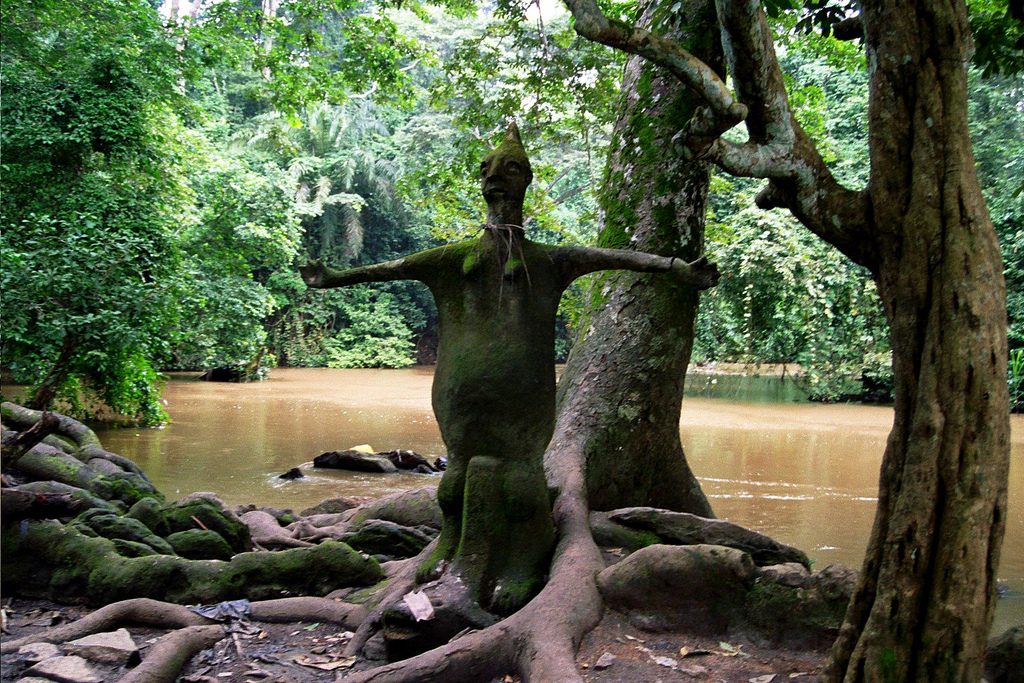 Finding your way to Osun Sacred Grove
Of course, the first thing to do is to board an airline or a bus that's bound for Osun state. If you would be travelling to Osun state by air; you might have to go board a flight at the Murtala Muhammed Airport in Lagos. The airport is just 117 miles away from Osun state and that's where you would find flights bound for Osun. If road travel is the best for you; there are various bus transits you could use from wherever you are in Nigeria. Bus transits like Peace Mass Transit, Easy Motion Transport Ltd, Tola transport services, God Is Great motors etc. Once you've arrived Osun state, getting to Osun sacred grove won't be a problem. Osun sacred grove, situated in Igbo Oro Road, Oshogbo 230101, Nigeria. Any of the commercial bikes or taxis in Oshogbo will take you straight to this popular destination.

What to expect at Osun Sacred Grove
Visitors pay an entrance fee of N200. A tour guide who wouldn't request a dime from you will show you the beauties and wonders of this massive forest. Take your time to explore the forest as a good number of wonderful sculptures, effigies, carvings and awe-inspiring shrines abound there. The weather in Osun state is quite cool so warm clothing is advised. ?While it is a serene and generally peaceful area, it is advisable to visit here during the day.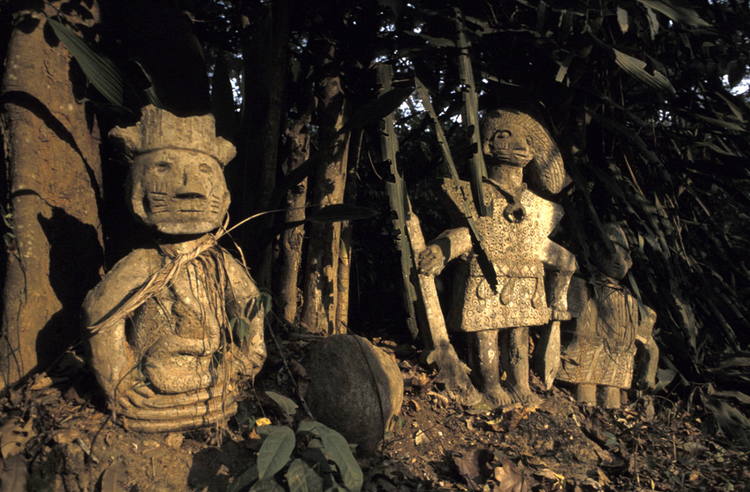 Hotels near Osun sacred grove
If you would be spending some days in town while touring Osun state, it would be wise to know some of the nearby hotels. Some hotels close to the Osun Sacred Grove include
MiCom Golf Hotels & Resort
, Aenon Suites, Spring Hill hotel and Western Sun International Hotel & Events Centre etc. These hotels provide accommodations that are above average and you would also love the dishes offered in their on-site restaurants.

People who liked this also showed interest in...
?Address
: Awolowo Rd (opposite Muson Centre), Onikan, Lagos Island
Open Hours
: 9:30 AM ? 3:30 PM
Gate fee
: None Representing a country overflowing with diverse cultural heritage, the Nigerian National Museum Lagos is the perfect expo of Nigerian history. Showcasing works of art dating back to the pre-independence era, the museum tells the story of Nigeria?s journey through years of progressive growth.
Museums in Nigeria are a great source of entertainment and historical education. ?Sometimes, you need a break from the regular restaurants, cinemas, parks and the likes. A museum is one of your best bets! Wondering what museum to visit during the weekends or holidays? See the top 10 museums in the country.