Top Nightlife Spots in Abuja
Abuja, Nigeria?s capital city is a beautiful place to be; it is surrounded by rocks, beautiful gardens, and luxurious hotels. The city is one of the ten most populous states in Nigeria. There are expatriate communities which create opportunities to meet and hang out with foreigners; the city is pleasant and generally known for its ambience. It boasts of wide, smooth, traffic-free roads unlike any other in Nigeria. Even with the calmness of Abuja, it still has an interesting aesthetic nightlife. Below are the top nightlife spots in Abuja.
Klub vanity, House of Cubana
Club Cabana, as it is popularly called, is a buzzing nightclub located at Plot 130, Adetokunbo Ademola Crescent, Wuse II, Abuja. ?This club gives Club storm a run for its money in terms of attracting the cr?me de la cr?me of Abuja. Just be ready to throw out huge sums of cash as the drinks don?t come cheap. With a well rounded night of dance, musical concerts, karaoke, great drinks and vanity nights, you are guaranteed to have nothing but undiluted fun! Cubana has played host to the popular music group- Mavins.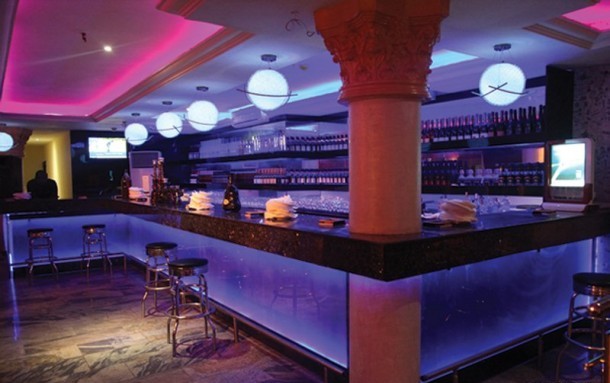 The bank
Located at 80, Aminu Kano Crescent, Kano, the 24-hour caf? turns into a
nightclub
?on Friday and Saturday nights. The bank is a high profile luxurious lounge with an atmosphere filled with excitement and youthful liveliness. The bank guarantees nothing but fun through a combination of music, fashion, dance and great food. Be sure to bring your atm cards or a large amount of cash, camera phones, selfie sticks and of course, your
dancing shoes as well!
You would want your friends on social media to have a feel of the fun you are sure to have. Also, get ready to bump into high profile dignitaries and celebrities; and you know what they say, a selfie is a new autograph!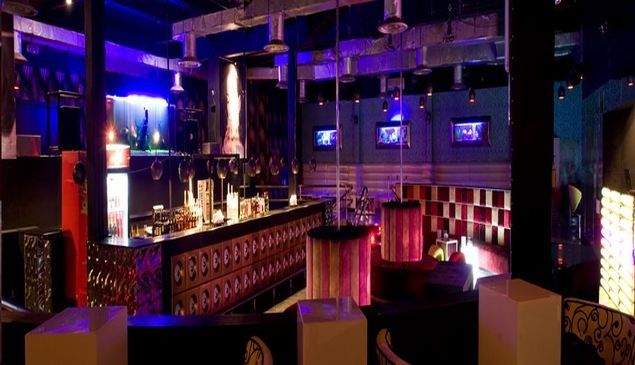 Krystal lounge
Krystal lounge is another nightclub in Abuja that is banging with music, and lots to eat and drink. There are carefully selected live bands of local and professional artists who come here to wow audiences with their unique performances.
?
This club is one of a kind, however, ?just like any other place in Abuja, it is expensive! Not to worry, you will get good value for your money.
Just around the Mabushi district of Abuja, Blucabana is bubbly with amazing events. They have a?swimming pool, gym, as well as, an indoor and outdoor playroom for kids. Meals served there include various salads, soups and German cuisines matched with beers, and high-quality spiced wines. It?s also a great choice for expatriates- especially Phillipinos and Europeans-which the city usually has in abundance.
They also have a beauty lounge that specializes in skin care, pampering and relaxation, nail care, makeup, tattoo artistry and more. You will be killing many birds with one stone during your visit to Blucabana.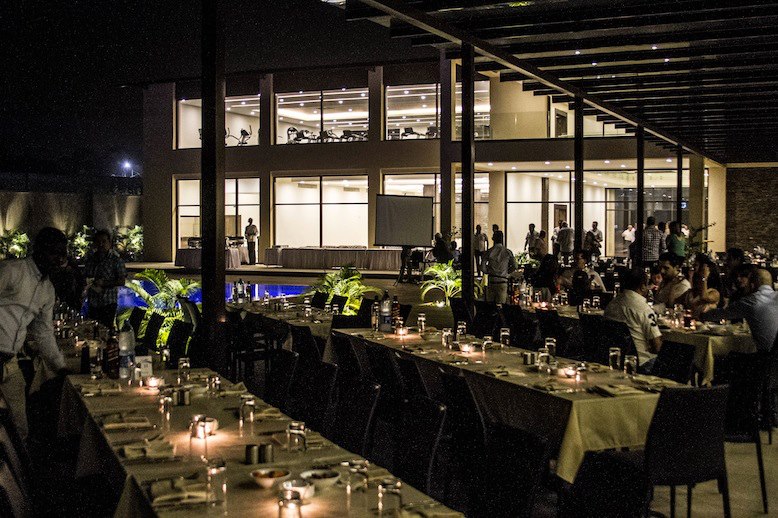 Bamboo
Bamboo is a safe and comfortable bar in a class of its own. Located at 3 Salt Lake Street, Off Gana Street, Abuja, its unique design makes use of palms and flowers to give a warm, homely feel to visitors. The use of bamboo, for its roofing, distinguishes the restaurant by default.
Food wise, it is popularly known for its amazing suya which is sold for ?N300 per stick. The quite tasty and filling snack sold at such a price is quite affordable for an expensive city like Abuja. They also have yummy barbeques, fish on the grill and more accompanied by a wide variety of luscious drinks.
Mashoria Arena
Located at Tai Sholarin Avenue, Gwarinpa Abuja,
Mashoria Arena is a place that offers a wide range of interesting activities. There is an exclusive life band which plays at night, a gym for you to workout, a spa for your skin care and full body pampering and a nightclub to dance and forget all your worries. The arena also accommodates a bush bar, restaurant, lounge, and nightclub. The bar and nightclub come alive at night and are patronized mostly by professionals, socialites and even dignitaries. Their meals include grilled foods- fish, chicken ? suya and pizza. They have affordable drinks too.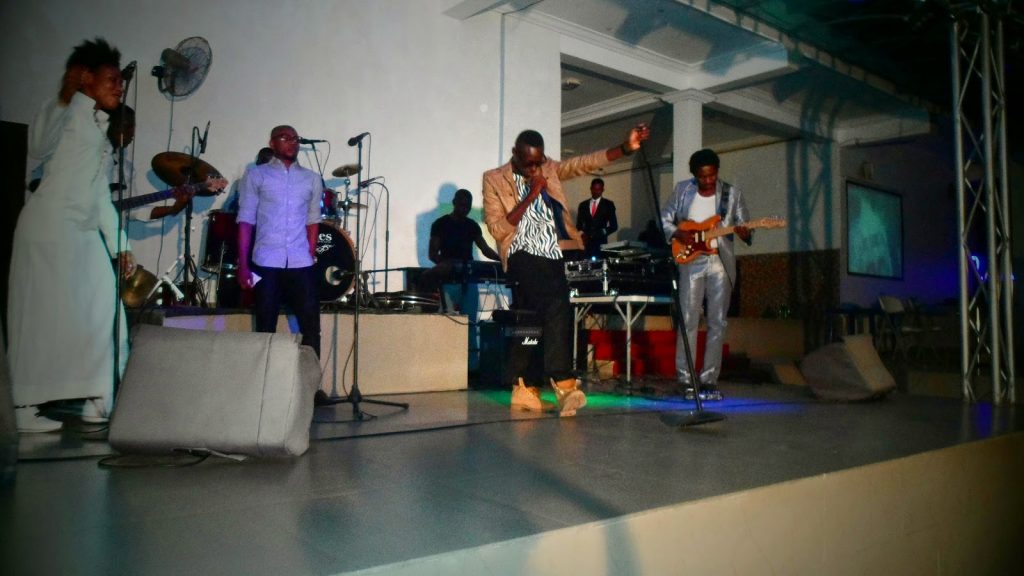 Mirage Hookah Lounge and Grill
This bar and lounge is the first African rooftop lounge in Abuja. They have Intercontinental and Nigerian dishes and special barbecue grilled dishes. Mirage Hookah opens daily from 11 am to 12 am. For late night dining, outdoor conversations and rooftop memories, Mirage does a great job!

Club Storm
This is no ordinary nightclub in Abuja as it is usually a first choice to host notable events like musical concerts, album listening parties etc. The club is also known for hosting many top-rated celebrities including; Burna Boy, Melvin Oduah and Beverly Osu (from Big Brother Africa) M.I, Denrele and Brymo, to name a few. You?ll find Club storm just opposite Transcorp Hilton Hotel, Adetokunbo Ademola Crescent, Wuse 2. Get ready for a star-struck experience!
Other interesting things to check out include...
10 Best Nightlife spots in Lagos
Lagos, Nigeria is a perfect hub to unwind even at nights. ?The nation?s recreation capital lives up to standards that suit her night lovers. With a large number of pubs, bars, nightclubs, parties, live music, concerts, theatre, cinemas, shows, and restaurants, Lagos has proven to be the perfect place for night lovers.
10 Spots with an Active Nightlife in Ibadan
Life in Ibadan is not too calm for lively entertainment.?There are quite a lot pubs, lounges, bars and nightclubs in Ibadan that can offer the best of nightlife fun. So are you looking for places to unwind after work? Look no further.