How To Have A Fun Day: Lekki Conservation Centre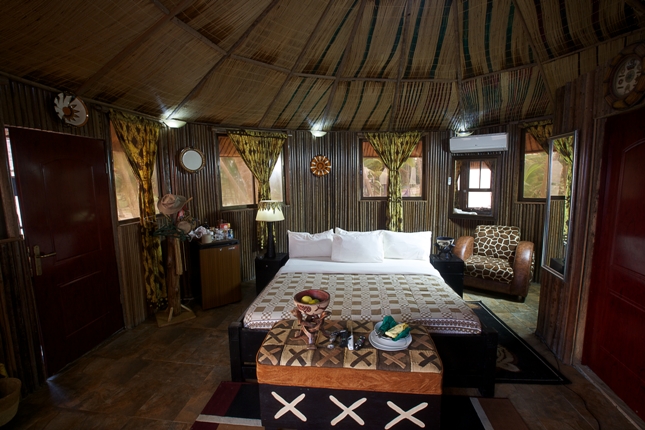 The Lekki Conservation centre
Lekki conservation centre (LCC) is one of the numerous nature conservation projects to help protect the flora and fauna of the Nigerian ecosystem. Built-in 1990 by Chevron Corporation and currently being run and managed by the Nigerian Conservation Foundation (NCF), the centre covers an estimated 78 hectares of land. The reserve has a scintillating view of lush greenery, wetlands and boulevard of palm trees offering a picturesque sight. The tranquil environment is really therapeutic, a good place to relax from the hustle and bustle of Lagos.
History of Lekki Conservation Centre
Lekki conservation centre was established in 1990 as an initiative to create a natural habitat for plants and animals to help protect biodiversity and promote environmental conservation in Nigeria.

What is the Best Time To Visit the Lekki Conservation Centre?
The best time to visit is during the dry season especially if you want to engage in any recreational activity. The centre gets muddy during the raining season and the canopy walk gets slippery when it rains hence canopy walks are not allowed during rainy days.
Thus, the period between November and March is the best time to visit this relaxation centre, as the dry season falls within this period. In the event that you visit the Lekki Conservation Centre during the rainy season, be prepared to get your feet wet because of the mini moody walkways.
As such, it would be ideal and safer if you wear comfortable footwear like sandals or trainers, not slippers or heels, especially if you want to get on the canopy.
How to Get to Lekki Conservation Centre
The LLC contacts and address
Address: Km 19 Lekki - Epe Expressway, Lekki Peninsula II, Lekki
Email: [email protected]
Phone: 0812 755 6291, 0909 546 0479
Hours: 8:30am ? 5pm
Transportation guide
By Air: In the event that you?re coming by air, board an aeroplane from anywhere in Nigeria to the Murtala Muhammed Airport, Lagos. From the terminal, board a taxi straight to the Lekki Conservation Centre.
By Land (Public/private transport): From anywhere you are in Lagos, you can board a taxi to this relaxation centre. Alternatively, if you want to go there by intra-city bus, board a bus to either Obalende or CMS Park. From any of these locations, board a bus heading to Lekki/Ajah, stop at Chevron Bus stop and walk to the centre.
Things to do at Lekki Conservation Centre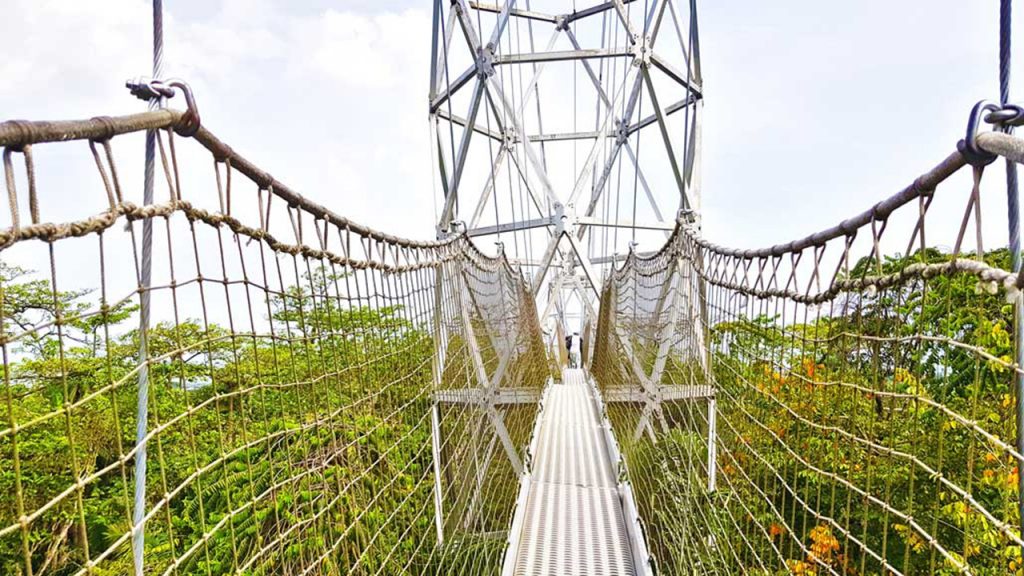 The Lekki Conservation centre has a lot of interesting places you can visit and things you can do, some of which include; Tree House, Nature Station, Bird Hide, Swamp Lookout Station, Rotunda, 96-Seater Gazebos, Koi & Tilapia ponds, Beach Volleyball courts & Spectators? pavilion, Barbecue joints, and gym facilities.
1. Take a Walk on the Canopy Walkway
Known as the longest canopy walk in Africa, the 401-metre long canopy walk is suspended at a height of 22.5 feet above the ground. If you are scared of heights, this is certainly a good way to face your fears and conquer them. The Canopy walk offers a panoramic view of the whole nature reserve. As you take your walk of fame, you are greeted with a mesmerizing view of the various animals in the reserve. The most common amongst them are monkeys and birds.
The general advice was given to all taking the canopy walk; avoid looking down if you still want to keep your composure. There?s only one entry into and exit out of the long bridge so if you are taking the walk, ensure you have the guts to see it through to the end. Only individuals within the age of 14-65 are allowed on the canopy walk.
With a token fee of 1000 Naira, you will be afforded the opportunity of taking this canopy walk, albeit taking the canopy walkway is not allowed when it?s raining.
2. Play board games on the floor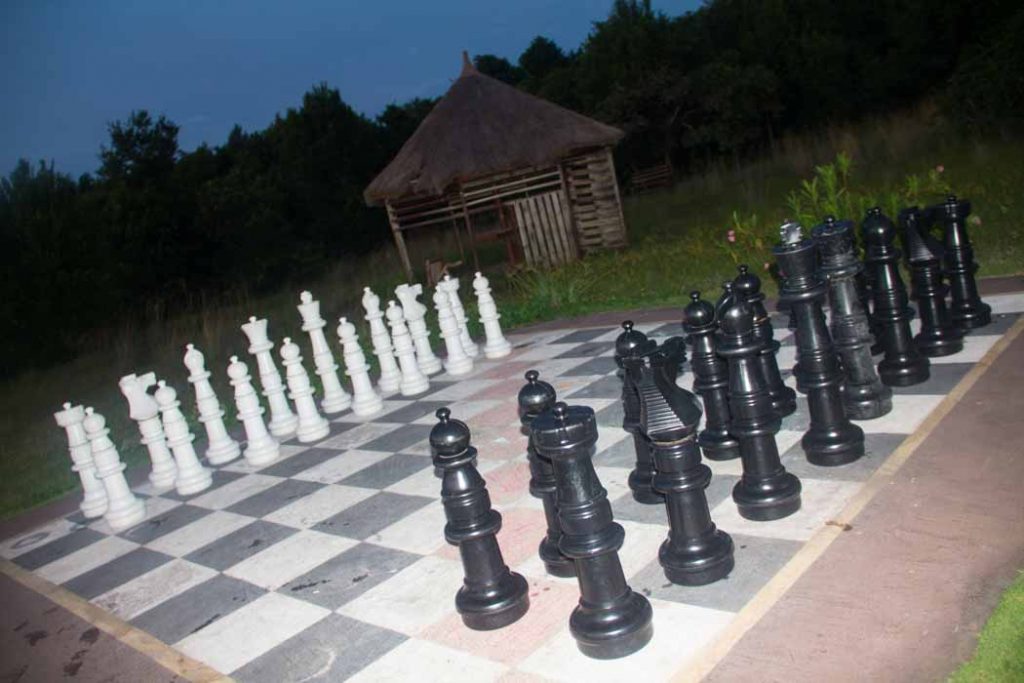 On the floor, there are big paintings of Chess, Ludo, Snake and Ladder. These games are designed with large pieces to be played on the ground. After a captivating climb of the Canopy walkway, play chess and other games at this recreational centre.
The chessboard just like the Snake and ladder board as well as the Ludo board is designed on the floor with 16 big pieces. At this point your ability to be a good player is not really paramount; just play it for the vast size and for the purpose of fun. I mean that?s part of the essence of visiting the Lekki Conservation Centre right?
Make sure to go in groups so you?d have someone to play with. Also, these sites are used for photoshoots so you could take a few nice pictures there.
3. Have a Picnic at the Gazebos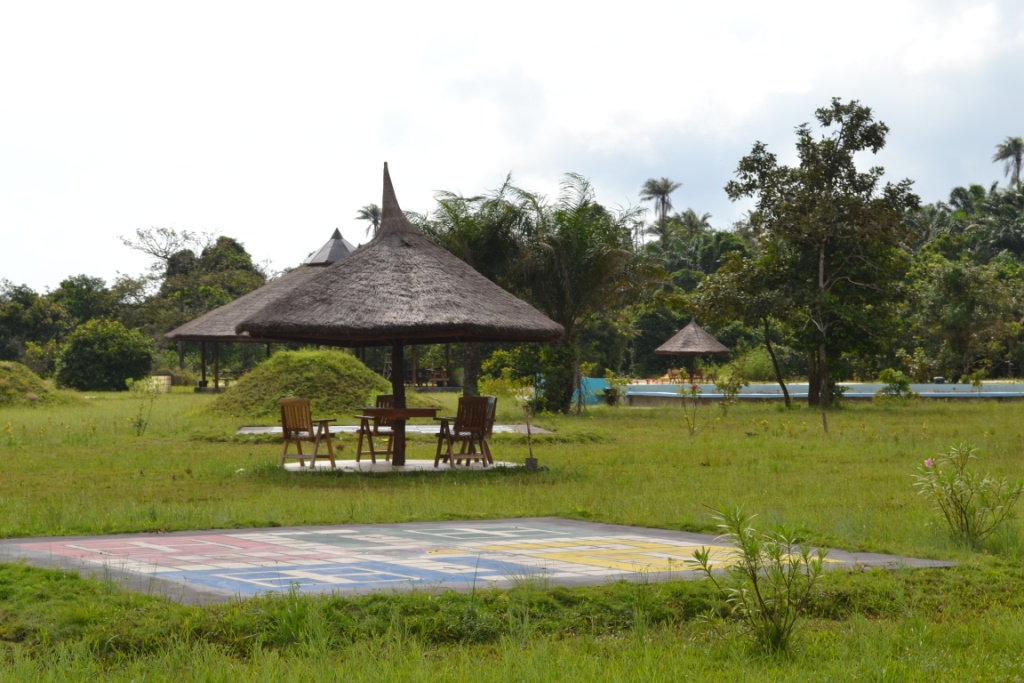 You can organize picnics at the picnic shed. After a long walk on the canopy and a tour around the reserve, you can settle down at any of the Gazebos to relax and refresh.
The shed made of raffia is a cool place to relax, rejuvenate, and recover your strength. At these mini huts which are above eight in number, you can have a picnic or that romantic moment with your partner. These sheds would afford the opportunity of enjoying the warmth of the breeze.
You could make the Lekki Conservation Centre the destination for your next romantic getaway or family outing. You will be happy that you did, as this family park is a top-notch relaxation haven that offers nature walks, picnic & sporting facilities.
4. See the giant 98-year old turtle as well as Other Animals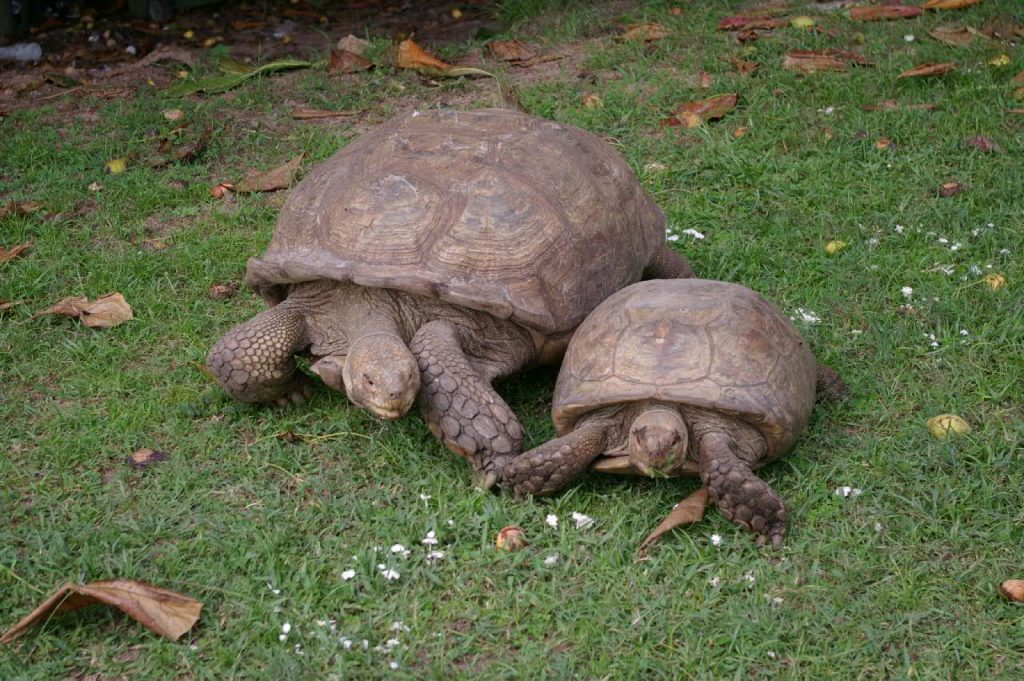 Wouldn?t it be a thrilling experience seeing a 98-year-old tortoise? Visiting the Lekki Conservation Centre would afford the opportunity to enjoy this memorable experience. The turtle roams freely as it has a very slow pace, which makes it possible for tourists and visitors to take selfies. You will feel the strong and powerful shell of the turtle that is if you are lucky that it comes out during the period of your visit. It is a wonderful sight to behold! There also other animals at this reserve like Monkeys, the beautiful Peacock, crocodiles, and snakes. If you?re lucky the animals come out during your period of visit, you will have a feel of them or even feed them.
Other fun things to do
See the Koi and Tilapia fish ponds
Visit the NCF library and conference centre
Go sightseeing around the park
Take the elevated trail boardwalk

How Much Will A Visit To Lekki Conservation Centre Cost?
A visit to the Lekki Conservation Centre shouldn't cost you a fortune as the Nigerian Conservation Centre has made it relatively affordable for tourists and visitors. Find below a list of the Entry fees at the Lekki Conservation Centre:
Gate fee for adults - N1,000
For children (ages 1-10) - N200
For teens ( ages 11-17) - N300
Walkway Trek fee - N1,000
Canopy Walk: N1,000 per head (Excluding entrance fee)
Interesting Places To Visit Near Lekki Conservation Centre
Address: Oniru Estate, Off Ozumba Mbadiwe, Lekki
Open Hours: 9:00am - 10:00 pm
GET Arena features an excellent bar and Grill with delectable dishes, plush cocktails, and is a perfect place for dinner and birthday parties. For Lovers of football, this is also a great place to watch your favourite club play. It also has arcade games which your kids would love to play.
Address: 51 Bishop Oluwole St, Victoria Island
Open Hours: 12:00pm - 6:00pm (Mon-Sat)
This gallery is an ideal place for you to visit if you are a lover of African Contemporary Art. It has a good collection of well-arranged Art pieces and very hospitable employees.