Ikogosi Warm Spring: For Romance and Relaxation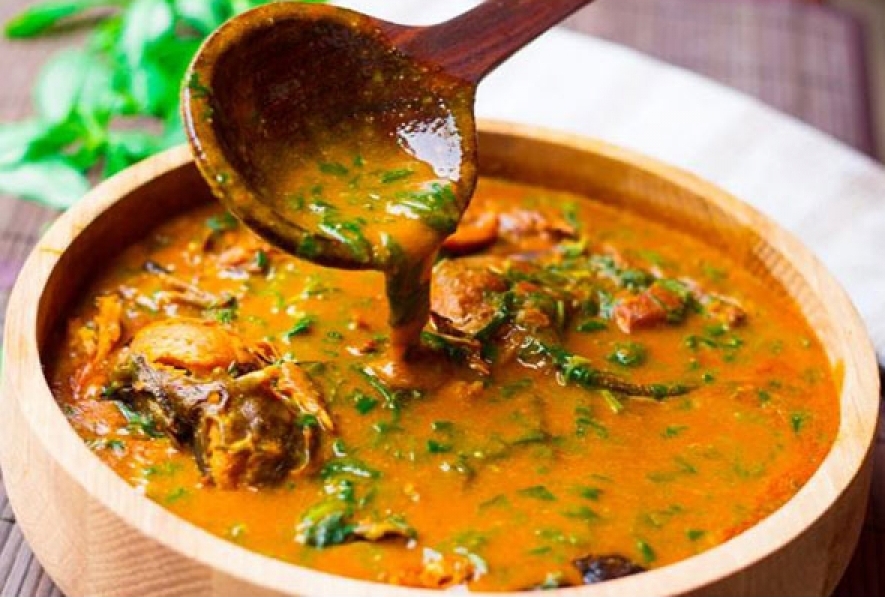 Location:
Ipole Iloro Efon Alaaye Road, Ikogosi, Ekiti State, Nigeria.
Opening Hours:
8 AM- 7 PM (Monday ? Sunday)
Tel:
0806 780 0244 / 0803 400 8197
Gate Fee:?
N500 The Ikogosi Warm Spring allows you to explore the unique scenery of warm and cold spring flowing side by side to form a confluence, each maintaining its thermal properties. This merging of warm and cold water is the first of its kind in the world. The verdant and thick green; the intimate and warm feelings of the hotel accommodations erected under clear skies, add to the visual spectacle of the Ikogosi Warm Spring. The Ikogosi Warm Springs which is situated in a dense forest extends over a hilly landscape. It has tall trees around the conflux of warm and cold springs providing a tall canopy for you. The volume of water coming from the springs remains constant and warm from morning to evening. This resort centre has over time asserted itself as one of the finest tourist destinations in Nigeria. Also, there are two kinds of trees growing from the same source at the meeting point of the warm and cold springs. This symbolizes unity, harmony and oneness. A tour guide would be available to take you around when you arrive at this place.

History of Ikogosi Warm Spring
Many stories have been told, as regards the history of the Ikogosi Warm Spring. The most striking of such historical tales have it that the warm and cold water were the wives of a man, who after a long period of contest turned into springs through magical means. ?The warm water became the troublesome wife while the cold water became the gentle and peace-loving wife. ?However, it is largely believed that this spring was discovered by a Baptist Missionary in 1950. History also has it that the warm spring has a temperature of about 70 degree Celsius at the source, and 37 degree Celsius at the confluence.?As a result of the belief that the water is an elixir of skin ailment, aches, infertility, arthritis, and hypertension, it is not uncommon to find visitors at the spring with kegs to fetch the warm water. Thus, the spring has been a source of life for the people of Ikogosi town.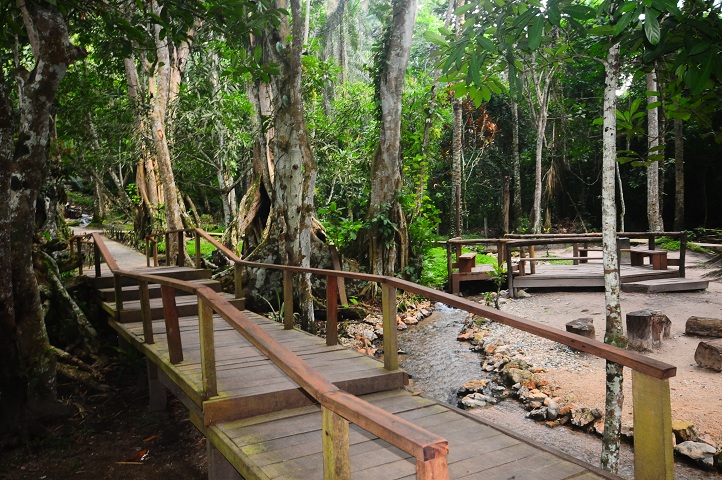 How to Get to Ikogosi Warm Spring
Ado Ekiti, the capital of Ekiti State is a central point from which you can get to Ikogosi. So, if you can going to Ikogosi Warm Springs from this city, you can board a taxi at Fajuyi Park in Ado Ekiti City. The distance between Ado Ekiti City and this spring is about 1 hour. Ektit isa very hilly State, so be prepared topass through a lot of hills on your way to the Ikogosi Waterfall. Also, you can visit the Ikogosi Warm Spring with the help of tourist organizations like Social PerfectTours.
Best Time to Visit Ikogosi Warm Spring
Ikogosi Warm Spring witnesses a large influx of tourist during the holiday period (December especially). So, if your idea of visiting this place is to relax in a serene, peaceful, and quiet environment, under good weather, then make it a priority to go between the months of February and April. If you?re going to spend more than one day at this place, then ensure that you book a room at least a day before your visit.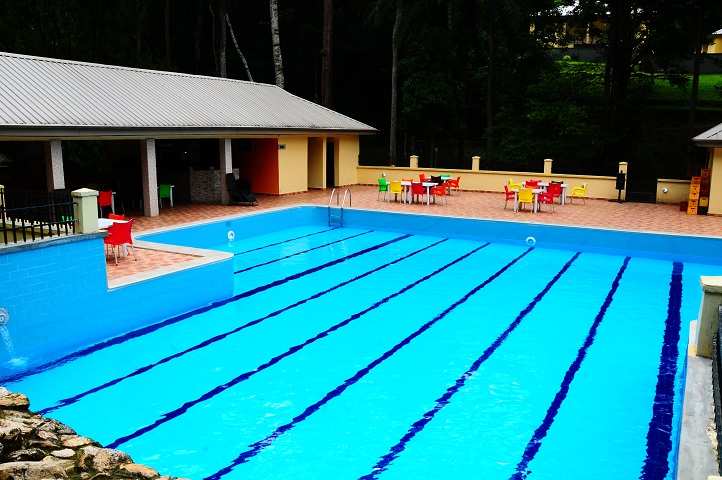 Things to do at Ikogosi Warm Spring
Lodge in Style
A resort named
Ikogosi Warm Springs Resort
is located very close to this tourist attraction. So if you visit his place and you?re planning to spend more than a day. The Ikogosi Warm Spring Hotel has a variety of elegant lodges and chalets which include Deluxe Standard, Exclusive Standard, Executive Deluxe, Executive Lodge, Executive Suite, and Presidential Lodge. The resort has facilities like an amphitheatre, restaurant/bar, regular power supply, outdoor pool, and a gym. Price for lodging at this resort cost between N12,500 and N67,500 per night.
Take a Dive into the Swimming Pool
There?s a large-sized swimming pool available at Ikogosi Warm Springs Resort. The pool water flows from the spring, so its natural and clean. The warm water swimming pool has been known to help people with body pains such as rheumatism and back ache. The swimming pool is a cool place to relax and hang out with family and friends.
Thrill Yourself with the Sight of the Necromantic Ikogosi Waterfall
Imagine yourself standing in a Stream and both legs having different feels, one cold and the other warm, mind blowing right? Visiting the Ikogosi Waterfall would afford you the opportunity of experiencing this mind-blowing adventure. The confluence of warm and cold springs flowing onward together with each spring retaining its thermal identity has over the years wowed even geologists, who have had to carry out a chemical examination of the Ikogosi Warm Spring to unravel the mystery. This enigmatic spring is sure to be a major point of interest for you when you visit this place. For the record, the excitement you derive by visiting this spring is better experienced than heard because nothing can be compared to the feeling of seeing the Ikogosi Waterfall for yourself.
Go for a Walk on the Trail
While heading towards the meeting point of the cold and warm water, the well-designed walk trail is sure to amaze you. The chirpings of the birds and the chilliness of the forest environment along the walking trail would leave you wrapped up in the placidity that one gets while taking a nature walk.
Treat Yourself to a Delectable Meal and Chilled Drink
The Ikogosi Warm Spring Resort has a bar and a restaurant where you can get to eat answer your stomach?s call and take that cold drink. Meals served at the restaurant include African dishes, continental cuisines, pastries, and therapeutic dishes. All dishes are sold at reasonable prices.

People Who like Ikogosi Warm Spring Also Like;
Location:
Ikegun, Ibeju - Lekki LCDA, Lagos, Ibeju Lekki, Epe, Lagos, Nigeria. La Campagne Tropicana is notable for its unique mix of the Nigerian culture and elegance. This Nirvana showcases a distinctive blend of natural surroundings which include a savannah, a freshwater lake, extensive sandy beach, warm Atlantic sea, and an accessible mangrove forest. This resort centre also offers you world-class accommodation and a variety of activities to ensure you have an experience like no other.
Location:
Old Sapele ? Agbor Road, Oria, Abraka, Delta State. Abraka Turf and Country Club is a private country club which is known for its lush vegetation, awe-inspiring surrounding, aquatic environment, crystal clear water, and rich tropical rainforest. It is poised to give you the highest level of comfort with its country feel, friendly staff, and luxurious suites.