Dominos Pizza; Get a Slice of Heaven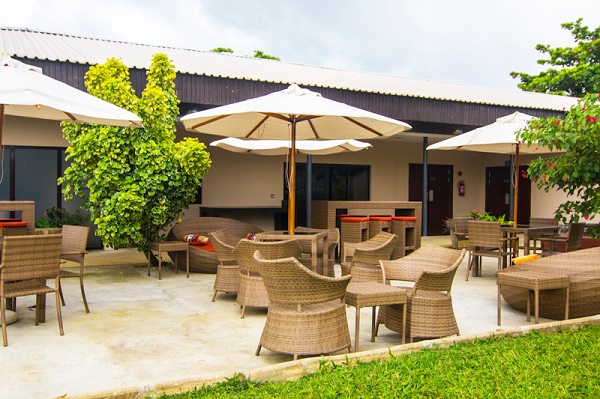 Address
: Lagos, Abuja, Port Harcourt, Ibadan, etc
Open Hours
:
09:00 am - 09:00 pm
The crave for pizza has become a normal human feeling, especially when you feel like taking a break from your normal bread routine. Doesn?t matter if it?s a personal longing or someone else is bugging you for it, you would be pissed if you order a pizza and get bread in a pack! This is where Dominos Pizza comes in. Standing at the top of the rank, dominos takes the pizza experience to the next level! From the margarita to chicken suya, from chicken pepperoni to deluxe, dominos will definitely get you to come back for more! It all began in 1960 with a small pizza store in Ypsilanti, Michigan, USA. Today, there are more than 10000 Domino's Pizza restaurants around the world; Nigeria is now a part of this! With a very efficient taskforce, short waiting time and over 10 outlets in Lagos alone, your pizza is ready in next to no time! Dominos is constantly improving its product and services to better suit their customers. Whether you are able to physically enter their outlets to purchase a pizza, or you prefer to order online and have it delivered, the waiting time is quite reasonable. Meanwhile, while ordering your pizza, you could also explore their fast food menu made up of different types of snacks and soft drinks.

Best Time to Visit Dominos?
If you?re thinking of having Dominos pizza for breakfast, you could head over to an outlet close to you and grab one as the shop traffic in the mornings is usually to a minimum. The evening period usually experiences the most traffic due to people tending to get pizza on their way home
Public holidays and festive days, however, usually mean a high influx of people, thereby resulting in increased waiting time. Always advisable to order for delivery at these times.
Taking the kids out just got more appealing. Their outlets are totally child-friendly and are ideal for a family evening outing.
Special Events at Dominos
Their outlets are conducive and spacious just in case you want to consider dining out
Their menu always consists of special promos and order bonuses, so you might want to be on the lookout.
What better way to have your pizza if not with ice cream. Dominos considered that and therefore, each outlet has a *cold stone* store close to it.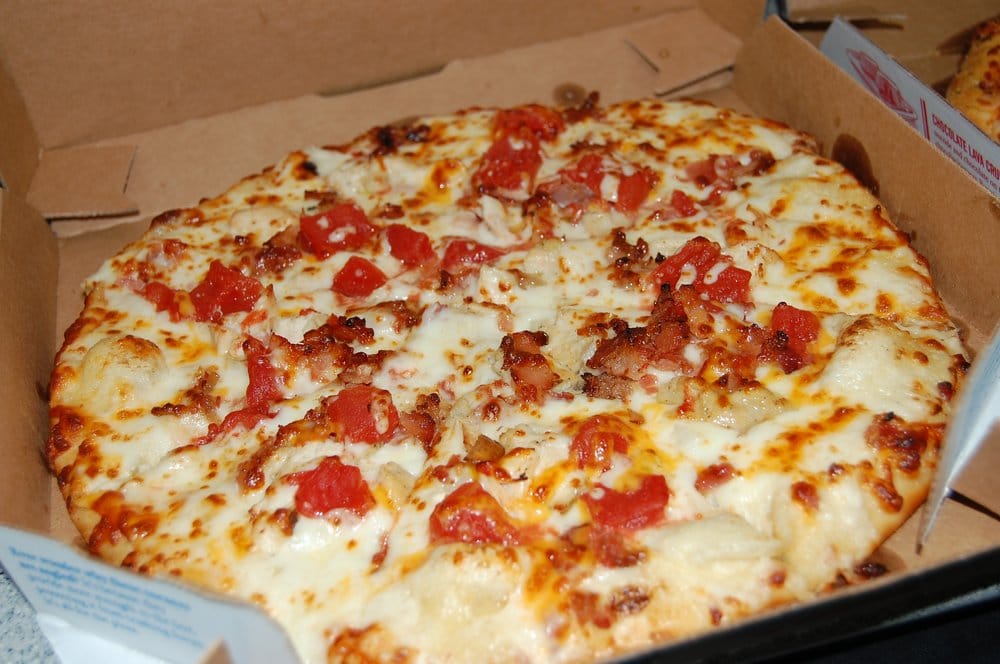 Dominos Pizza Pricelist
A dynamic menu divided into various sections ranging from pizzas, desserts, bread, chicken amongst others. Below is a little insight into their menu; PIZZAS
Margarita - #2,700
Chicken pepperoni - #3,500
Deluxe pizza - #6,300
Extravaganza - #5,000
Meatzaa - #4,200
Bread
Chessy bread
Pepperoni stuffed cheese bread
Bread Sticks
CHICKEN
Dominos Outlets and Addresses
Depending on your location in the city, you have a wide variety of Domino outlets to choose from. A few are listed below;
Dominos Pizza, Lagos
Address: 86 Bode Thomas, Surulere Tel: 09037807409 Open Hours: 9 am ? 10:30 pm
Dominos Pizza, Abuja
Address: Plot 204 Bunkoro District 3rd Av., Gwarinpa Tel: 09080099994 Open Hours: 9 am ? 10 pm
Dominos Pizza, Oyo
Address: 6 MKO Abiola Way, Ring Road Tel: 09081099991 Open Hours: 9 am ? 9 pm
Dominos Pizza, Lagos
Address: 69B Gabby Adeosun St, Off Admiralty Way, Lekki Phase 1 Tel: 09099990122 Open Hours: 9 am ? 10:30 pm

Other Interesting Places to Visit Near Dominos
Just in case you feel like visiting somewhere new, there are a couple of fun places you could try out.
Addresses: Ikoyi, Gbagada, Lekki
Open hours: 8 AM ? 8 PM
Bukka Hut is a fast food restaurant with outlets in Lekki Phase 1, Ikota, Gbagada and Ikoyi. The restaurant is mainly known for its menu of rich Nigerian dishes. The outfit is known for its famous ?bukka style? which is now common language among Lagos folks.
?Locations:??Lagos, Abuja, Port-Harcourt, Owerri
Open hours: 8 AM - 9 PM
Jevinik Restaurant is one of the leading restaurants and fast food joints in Lagos, and a popular place for delicious pepper soup, vegetable salad, juice, and local dishes. Boasting of world-class chefs tasked with bringing local and foreign dishes to your table and also coming up with new tasty delicacies, the Jevinik group of restaurants puts your satisfaction before anything else.