Best amusement parks in Lagos
Wondering where next to go to with the family? ?How about Amusement parks? They are a great way to unwind from work stress, plus your kids will definitely thank you for this. There are lots of amusement parks in Lagos, although it?s quite unfortunate that many people don?t know about them. Heres a detailed list to help. We bring you the best amusement parks in Lagos.
Dreamworld Africana?is a family park located at Km14, Epe Expressway, first turning to the right after the second toll gate and opposite Eleganza house Lekki, Lagos. The fun park covers an area of?10 acres (4 ha) and is a bubbly one which offers wholesome family fun.
With rides that children and even adults can take part in, it guarantees a day filled with excitement, leisure, and adventure. There is a roller coaster ride for children and adults. There are bumper cars which are a major attraction?for?children. Other rides include the carousel, trains, merry-go-rounds, red baron, ?meekay? outdoor and indoor play area. There is also a special toddler play area for younger children. There?s something fun for everyone from age 9 months and above. They also have some sporting facilities like a tennis court and soccer pitch.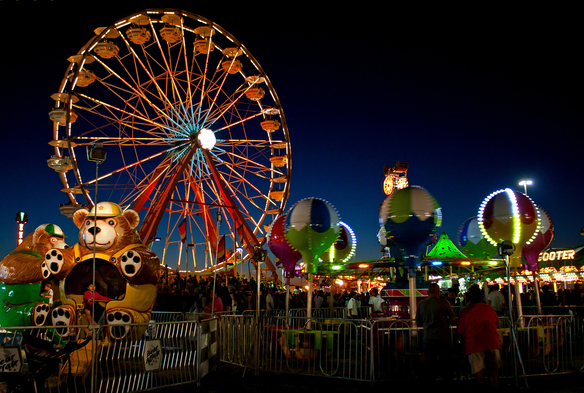 The park has an outdoor area that can be rented for parties, an art studio for classes, a small sit-out area for eating and an outdoor play area with swings and slides. You can also sit and enjoy a meal while the younger ones are entertained at the sitting arena. Snacks like popcorn, candy floss, and ice cream can also be gotten there.
Opening hours
Tuesdays to Fridays - 10:30 am ? 7:00 pm

Saturday and Public Holidays 9:30 am ? 8:00 pm

Sundays: 12:30pm ? 8:00pm
Gate fee
The gate fee is ?200?on weekdays and ?300 on Weekends. There are also separate payments to be made for each ride; these payments range from ?200 to ?400 per ride.? If you want undiluted family fun, Dreamworld Africana is the best spot.

2. Funtopia water park
This is located at KM 35, Epe Expressway, Off Pan African University, Lagos (A few minutes from Victoria Garden city). It is one of the leading amusement parks in Lagos. With modern indoor and outdoor facilities which enable fun activities like?swimming, games, bouncy castles and much more, the resort guarantees a fun-filled day.
Opening hours
The park opens daily from 10:00 am-6: 00 pm.
Gate fee
The gate fee is ?1, 500 per head.
Make sure you come along with a nice and decent swimsuit if you plan to get into the water.
3. Apapa Amusement park
Some years ago, the?Apapa Amusement Park?used to be the number one relaxation spot for the family. In 2016, the park was renovated and rebranded and now it?s safe to say that the forty-year-old park is now a wonder.
The new structures are built in fine Arabian style architecture. They include Adult Games arena, Children Games area, Kart Racing track, Gardens, Restaurant and Coffee Shop, Snack Bars, Fountain and Seating Area. There is the disco ride for adults and it can take about 24 persons per ride. There are bumper cars for adults and children, carousels, the rockets, pirates? ship and the spinner for children. ?
Opening hours
The park opens daily from 9:30 AM?- 9:00 PM.
Gate fee
There?s no gate fee, so entering the park is free, however going on the rides attract a fee. Most of the rides cost about ?500 each and more. Complex rides cost around ?1500.
4. Funplex Amusement park
Located at?The Grant Suites Arena (besides Center for Management Development) CMD road, Shangisha, Ikosi, Lagos, Funplex covers an area of 3000sq meters. It?s a recreational center that?s ideal for family outings. With various facilities like the pool, playgrounds and other kiddies? rides, a fun day should be expected.
They have several activities like Ship hops, Carousels, Frog Jumping, Ocean wave flying chair, Bumper cars, Bug one Train, Sandpit, and Bouncy Castles. The park also hosts birthday parties, school excursions, group outings and even live performances from time to time. The Funplex amusement park is one of the best choices for family outings.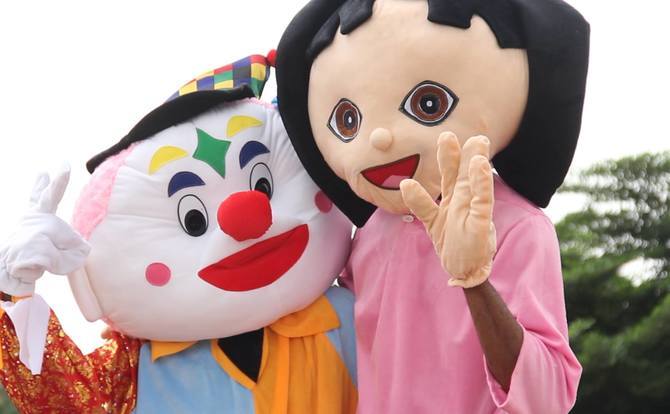 Opening hours
Mondays-Fridays:?9:00am-9:00pm

Saturdays and Sundays-10:00am-10:00pm
Gate fee
There is no gate fee but each ride/activity attracts a fee. The prices are as follows:
BUG WORM -

?

800.00

BUMPER CAR -

?

800.00

HORSE RIDE -

?

400.00

PIRATE SHIP -

?

800.00

FROG JUMP -

?

400.00

SWINGING WAVE CHAIR -

?

800.00
Also, a fee of ?4000 gives you unlimited access to all swings and all the activities the park has to offer. If you will be coming in large groups, they have special discount packages for groups of 20 and above.
5. Hi-impact Amusement Park and Resort
Located at km12 Lagos Ibadan Expressway, Ibafo, Ogun State, Hi-Impact planet was opened on the 18
th
?of December, 2015. It is arguably the most exclusive recreational park in Lagos. Space has the capacity to host approximately 120,000 visitors daily and a car park that can take about 2,500 cars at a time.
The park boasts of over 60 rides, indoor and outdoor games and several side attractions which include Ferries wheel, Dream machine, Hoopla, bumper cars, 12D cinema, haunted house, just to mention a few. They also have a nice and small food court where you can relax and have a meal. From time to time, they host summer camps which engage children and teenagers in fun and creative activities.
Opening hours
The hi-impact amusement park and resort is opened from 12pm-5pm on weekends and public holidays.
Entrance Fees and Access Packages
HIP FLEX: N5000 entry fee and pay as you play package with games and rides of choice ranging from N500 to N2500 per session.
HIP REGULAR: N15,000 which gives an individual unlimited access to over 40 indoor and outdoor games and rides excluding the Arcade, Aqua Zone, Kiddies Kart, Mixed Reality Zone & Go-Kart.
* Note that Kids between 0-2 years have a free access to the park but pay per session for games they go on.
There is also accommodation available at the amusement park for overnight stays ranging from N35,000 to N120,000. Find more information
here
.
6. Rosellas Parks and events centre
This is located at Rosellas Bus-stop, Opposite Total Petrol Station, Idimu-Isheri, Igando, Lagos. Rosella's parks
is a family-themed
amusement park
where
?
children, teenagers, and even adults can come to chill out in an atmosphere that offers comfort, and excitement.
Rosellas have a large playground which has a?Bouncy Castle & Merry-Go-Round, Rollercoaster, trampolines, dinghies, spider?s web, boat ride, various Slides & Swings and many Mascots
The?amusement park also has facilities for inter-House Sports competitions like Swimming Pools, Football field, ?Volley Ball, Badminton, Snooker Boards, Basket Ball, Table tennis, and lots more. The park also hosts events like Musical Jamboree, Father Xmas, and Theatre Arts.?
Opening hours
Mondays-Fridays- 8:00am and 6:00pm,

Saturdays and Sundays- 12:00 noon-6:00pm.
Gate fee
The gate fee costs about

?

500.
All these amusement parks are fun to visit on weekends and public holidays when you can be sure to share the fun with other people you?ll meet there. They all have great aesthetics that could serve as nice backgrounds for your pictures; so make sure you go along with your cameras. If you?re looking for the best places where you and your family can chill out, then look no further.

You might also like...
Planning a Fun Day at Apapa Amusement Park
Apapa amusement park is definitely one place that should be at the top of your list of parks to visit. With its Arabian style structures, the complex has a certain feeling of being in Dubai, and the feeling definitely counts. Apapa amusement park is stocked with everything to ensure a fun-filled day.
A beautifully designed walkway, flanked on each side by glimmering green grass, leading down to a refreshing fountain, the evening breeze brushing you softly under the illuminating night-lights. The?Millennium Park offers this, and even more.