Planning a Fun Day at Atican Beach Resort
Address
: Abraham Adesanya Estate Road, Eti-Osa, Lekki, Lagos
Gate fee
: from N500
Contact number
: ?08136774408
Atican Beach resort
?is a pristine ocean-side destination in Lekki. The private beach resort is a center for fun and relaxation. Its clean white sand and beautiful?Carribean style layout make it a great destination for romantic getaways, group hang out and family outings. ?It has lodges and a restaurant too! Whether you are looking for a great barbeque or cook-out location or a swimming pool with a great view, Atican Beach is where you want to be.
How to Get to Atican Beach Resort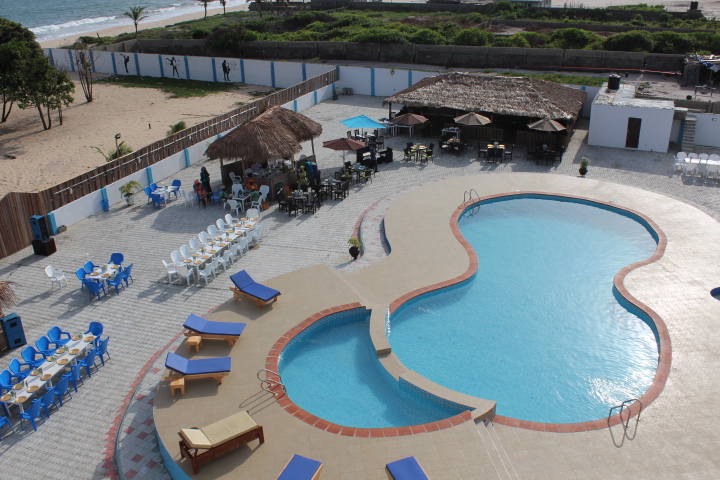 Atican Beach Resort is easily accessible from Lekki-Epe Expressway. The road leading to the resort is well maintained and shouldn't cause you any trouble. To get to the resort, follow Lekki - Epe Expressway to Ogombo Road in Lekki for 19.8km, then join the Okun-Ajah Community Road for 5.8 km and you are there!

When is the Best Time to Visit?Atican Beach?
When planning a day or trip to Atican Beach, do take into consideration that the rainy season starts from April and stretches will August and sometimes late September. Aside from that, Lagos generally has great beach weather for most of the year. Even in the rainy season, the days without rain are warm enough for the beach. If you wish to enjoy Atican Beach, without large crowds, you should visit the beach on weekdays. The beach is so great that people troupe into it on weekends, public holidays and in the festive season. But if crowds don't bother you, the weekends are a great time to visit the resort. ?There are special events like Live Band performances on Fridays.
Things To Do At?Atican Beach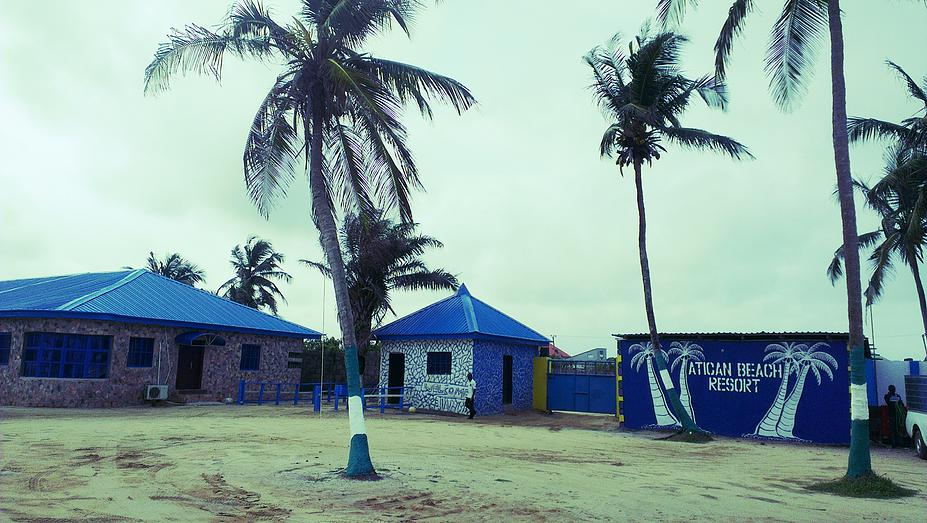 1. Join the fun activities
The resort has a childresn's playground, basketball court, a beach ball court, a snooker table
2. Enjoy a wonderful meal
Though you are not allowed to bring food into the resort, excellent food is available at the beach restaurant. You should definitely try the "small chops", you'll love it!There's also a bar ready to take all your drink orders.
3. Club and?Party
The Atican Beach Resort clubhouse opens on Friday-Sunday. You can enjoy beautiful music, host parties and watch great games of football.
4. Barbeque
You can enjoy beef and chicken kebabs or suya while breathing in the fresh ocean.
5. Lodge and make a vacation of it
Our lodge is provided for our esteemed customers and visitors who prefer to spend their days with us to rest and recuperate.
How Much Would a Visit to Atican Beach Cost?
Gate Fees
Weekdays -?

N500

Weekends - N1, 000

Public Holiday - N1, 000
Tents
The tents or sheds are good if you want to host a party and if you come in a group. If you are alone, you may simply come with your mat, and sit in the open.
Food
The resort discourages visitors from coming with their own food. If you do decide to bring your own food and drinks, the charge is?N5,000.
Lodging at Atican Beach Resort
If you wish to?book a room at Atican Beach Resort, there are seven types of rooms available;
Standard Room: N10,000

?Standard Plus: N12,000

?Deluxe Room: N15,000

?Double Bed: N18,500

Family Room: N18,500

Executive Room: N20,000

Presidential Room: N25,000
Other Beaches You Might Also Like...
Lagos is a beautiful coastal city, so there are
several beaches you can visit
. If you are a beach buff, then you definitely wouldn't mind trying out more than one. Some other great beaches in Lagos are;
Location:
Lekki By, Rd 3, Lekki Phase 1 Elegushi Beach is a popular private ocean side establishment. Elegushi is particularly known for its bustling nightlife and the many ocean view lounges available for you.
Location:
Lekki, Lagos Eleko Beach is a serene and private beach in the Lekki Peninsula tucked away from the hustle and bustle of the Lagos Metropolis.It provides a peaceful and tranquil atmosphere for which is great relaxation.