Top 28 spots to visit in Lagos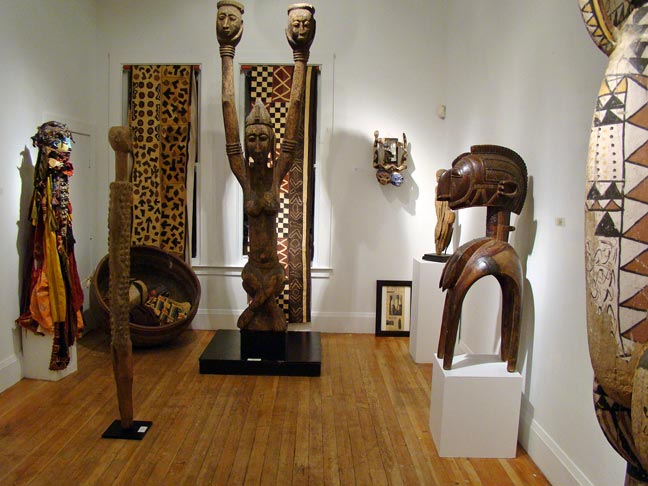 Lagos is a metropolitan city with lots of interesting sights to behold. Below are the top spots to visit in Lagos.
?
?

Freedom Park is a memorial and leisure park area in the middle of downtown Lagos. Built on a road that was formerly the broad street prison, it has now evolved into a leisure park where people organize shows and concerts. The park was constructed to preserve the history and cultural heritage of Nigerians as seen in its strategically placed monumental figures. It's definitely one of the spots to visit in Lagos.
?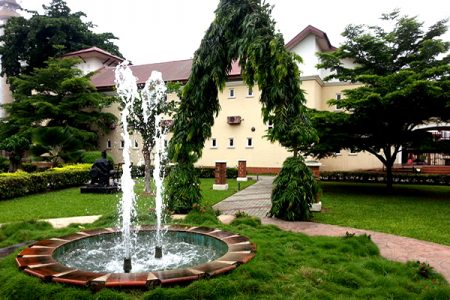 ?
There are a lot of beaches to go to in Lagos: Eleko Beach, Kuramo Beach, Oniru Private Beach, Elegushi Beach, Atican Beach, the list is almost endless. Get your swimsuits ready and head on to any of these beaches. You will need to keep to the edge of the waters as the waves can be brutal and there are no solid safety measures in place. However, it?s still a great place to hang out with friends and even host parties.
?
This is the busiest relaxation spot in Ikeja and arguably, Lagos. It?s your best option for shopping, entertainment, and leisure, all in one place! It has a variety of restaurants, a cinema, a bookstore, clothing stores, bars, banks, hair salons and makeup studios. Located at Alausa, this mall is a one-stop location for your needs. Is it one of the fun spots in Lagos? A visit will convince you, as visiting the mall would give you the opportunity to see a movie, do some shopping and enjoy great cuisines.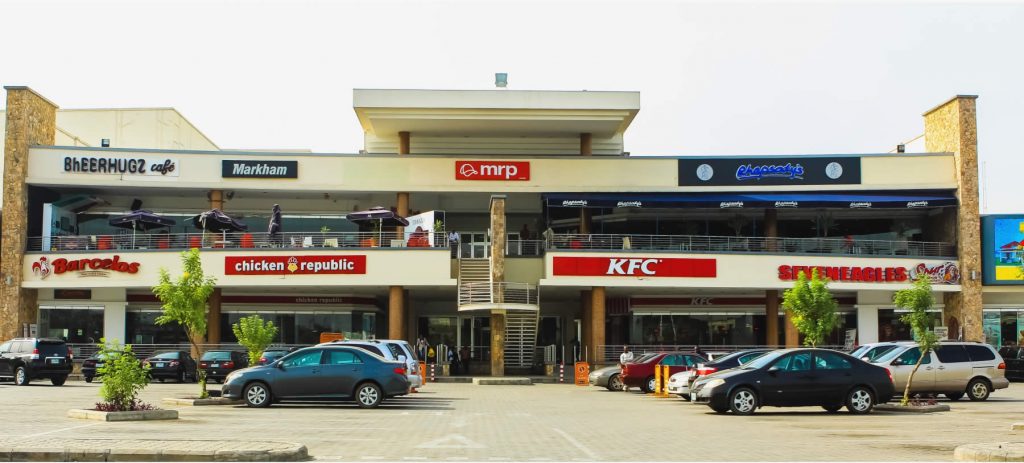 ?
This is a private beach resort located at Ikegun Ibeju, Lekki. It prides itself in intricate African designs, hospitable staff and iconic views. The resort lies at the edge of the Atlantic ocean so you?ll do well to go with very light clothes, and if you?re not a fan of water, they offer hangout spots with undeniably tasty meals. A great escape from the regular Lagos hustle and bustle and a great place to wind off during the weekends or holidays. They also have well-furnished?chalets where guests can lodge in. If it?s a fun intended trip, have your squad come along with you for the ride there is quite a long one!

?
Constructed in 1976, it is the cultural center for performing arts in Nigeria. The well-equipped hall has the capacity to hold 3000 people. It hosted the Festival of Arts and Culture (FESTAC) in 1977. The building has a bar, a restaurant, and 2 grand cinema halls. The great cultural performances coupled with the theatre?s architectural grandeur have pulled the attention of people from various walks of life.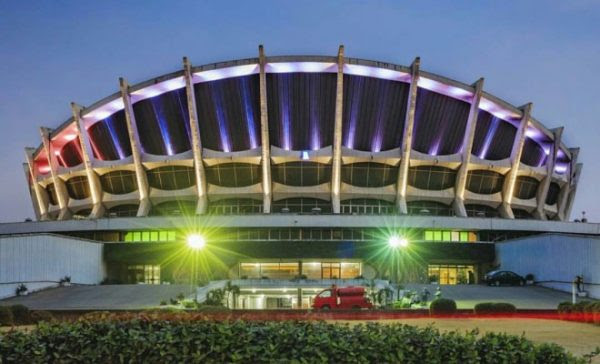 ?
An offspring of Glendora books, the Jazz hole is one of the amazing spots in Lagos. It is located at Awolowo Road, Ikoyi. It is a place where literature meets good music. There?s a plethora of African artwork in the hole to help create a relaxed atmosphere. It is known as one of the best cultural music shops in the country. It has a snack bar with great coffee and yummy sandwiches among other snacks.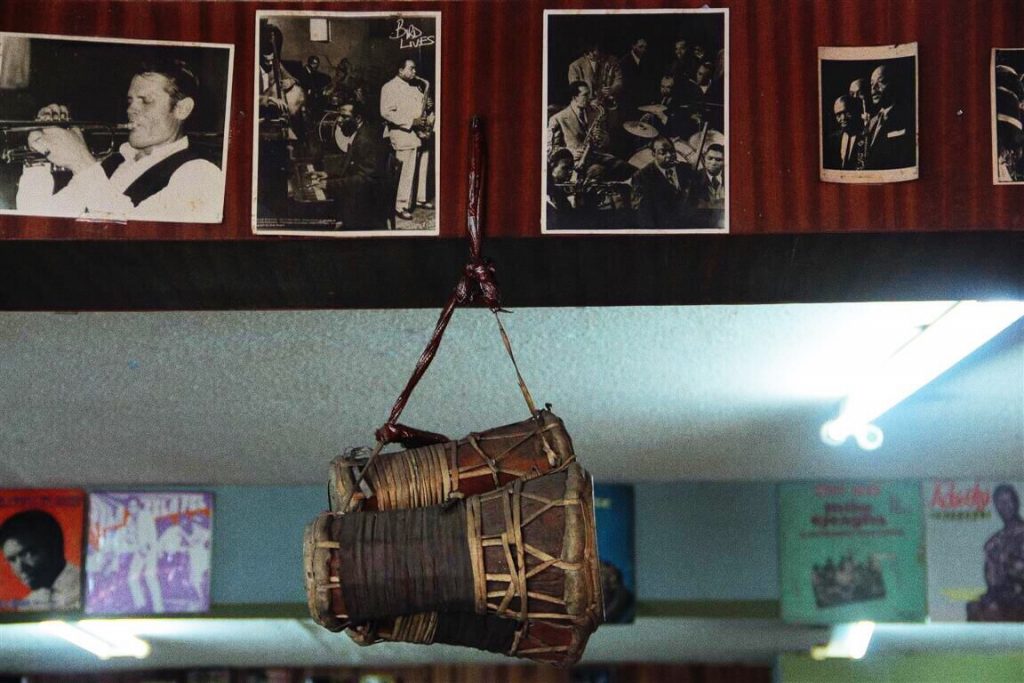 ?
It is located directly opposite the Palms shopping mall. Go-karting is a typical example of a break from the norm and children will also attest to this while they enjoy it. They also have a bar and an arcade with a wall climbing section. Worried about what fun spots in Lagos to visit? The GET Arena would be an awesome choice.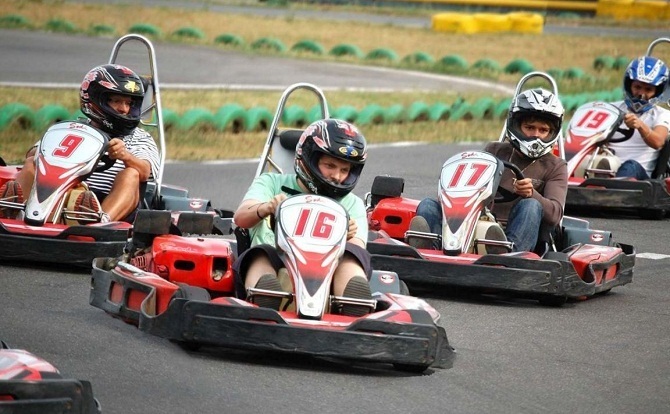 ?
Encourage your children to get active and engage their muscles by jumping on the quad bikes. They can also get on the Jet Ski with a guide. This place is equally enjoyable for adults. There are benches and chairs to sit on while enjoying food at the lakeside. Lekki Leisure Lake is a great place to visit on weekends and holidays.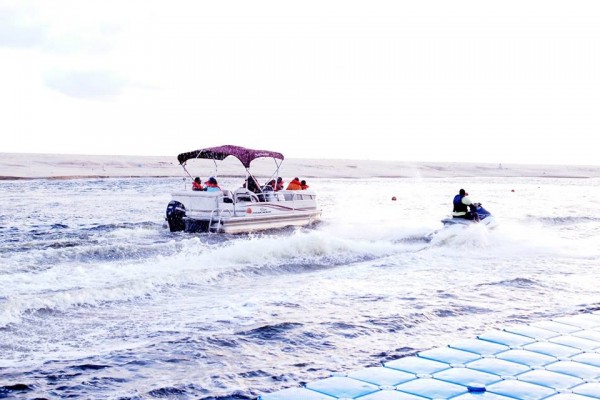 ?
Owned by Nike Davies Okundaye, her inspiring story from humble beginnings without a University degree to delivering lectures at Harvard University has increased the popularity of the gallery. For all things, paintings, drawings, stones, beads, adire and wholesome arts, Nike Art Gallery is a great place.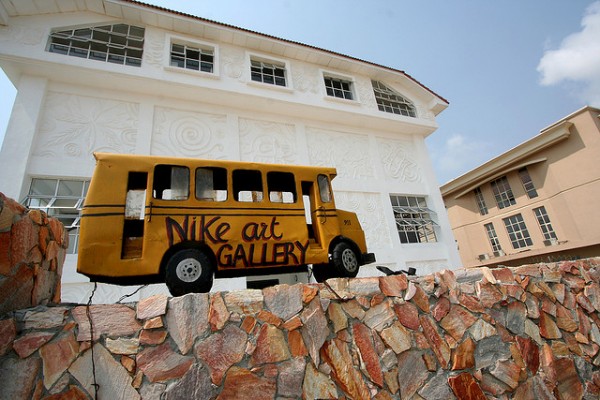 ?
The Lekki Conservation Centre is run by the Nigerian conservation foundation (NCF). If you enjoy watching and studying plants and animals in their natural habitat, this place is a must-visit for you. There?s a lot of exploration themed activities to carry out there, not forgetting the fearless canopy walk. You will have a time of your life discovering the nature park and appreciating its splendor. Beware, there?s a lot of walking around to be done at this park, so be ready!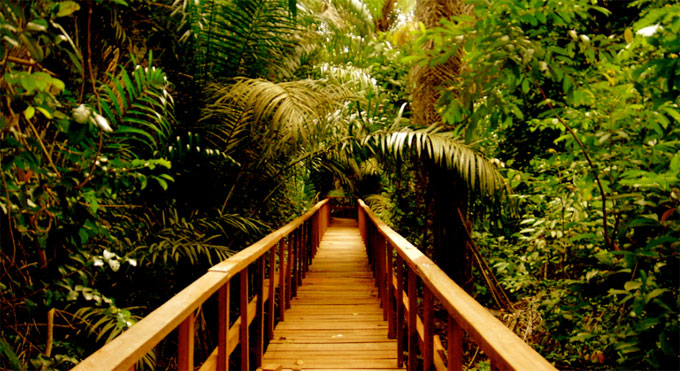 ?
?
From its name, it?s a fun park for children and adults. There are a host of exciting activities like football, basketball and it is in general, a great place to hang out during the weekends or holidays when the kids are around. There is also a fun shop in the building to purchase sportswear and equipment.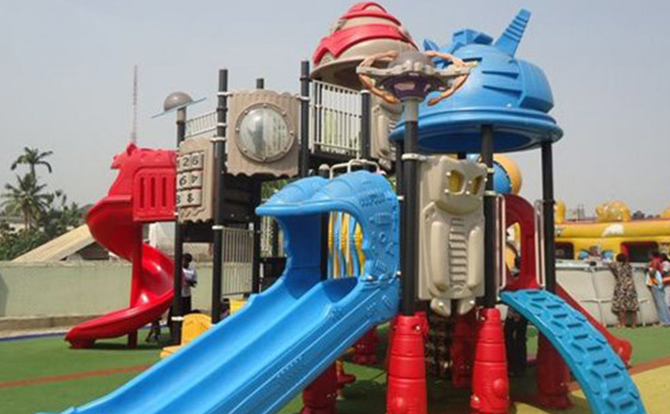 ?
This is another amazing place designed to gain the interest of children. Even adults also get an opportunity to release the inner children in them. It?s a recreational park where families can come to do three things ?have fun, have fun, and have more fun. There is a wide array of exciting activities to choose from such as swimming, games, bouncy castles, exhibitions and much more.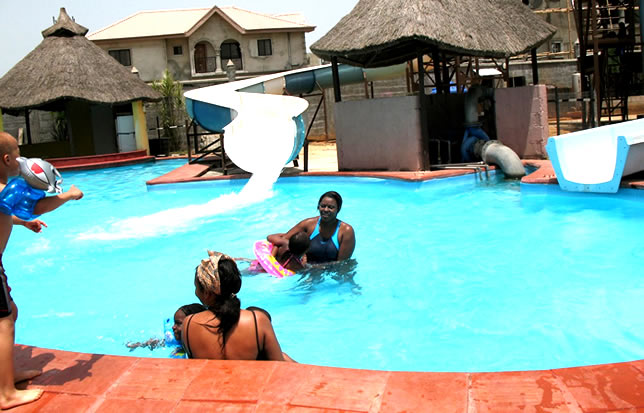 ?
Located at Ikeja, the shrine is definitely one of the fun spots to visit in Lagos and is currently the host location of the Felabration music festival, an event held yearly in honor of the musical legend, Fela Anikulapo Kuti. It displays photo galleries of Fela and there are musical performances from different musicians especially Femi and Seun Kuti. So if you?re looking for a break from regular hip-hop, go to the New Afrika Shrine to experience a musical genre of its own.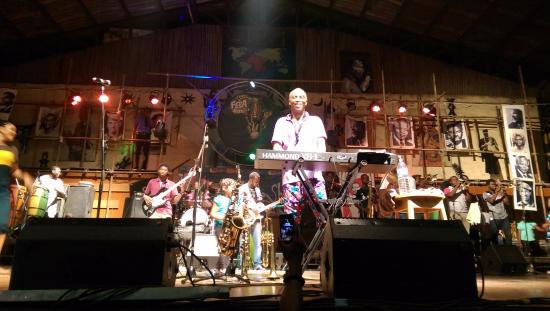 ?
Terra Kulture is an art gallery, theatre, arts and craft store mashed up in one building. It was founded by Bolanle Austen Peters. They have occasional art exhibitions and feature numerous stage plays. It is the host location of the popular Nigerian stage play ?Waka the musical?. If any of these have not convinced you to visit Terra Kulture, then you should know that they have a food lounge that serves many delicacies. Their ?to-die-for? Jollof rice is a must-eat!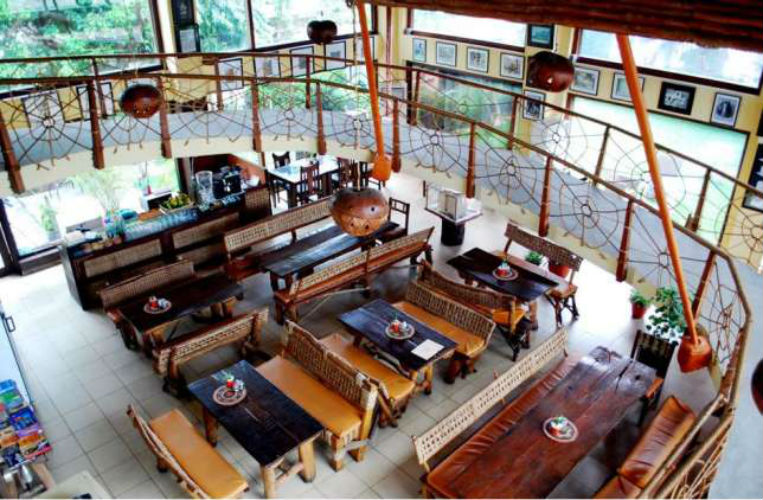 ?
The Palms Shopping Mall is situated in the Lekki Peninsula of Lagos, Nigeria. It has a cinema and a diverse number of shopping stores which visitors usually shop from. For your number one shopping experience and window shopping, visit the Palms.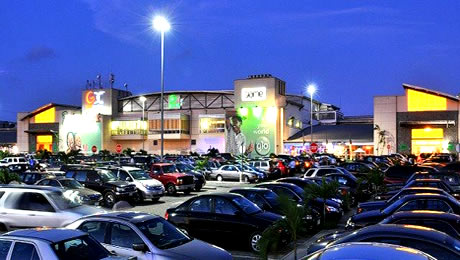 ?
Founded in 1957 by Kenneth Murray, the National Museum is located in the city of Lagos. The museum boasts of a varied collection of prominent Nigerian art, including pieces archaeological and ethnographic exhibits. It?s a great place to learn about Nigerian history.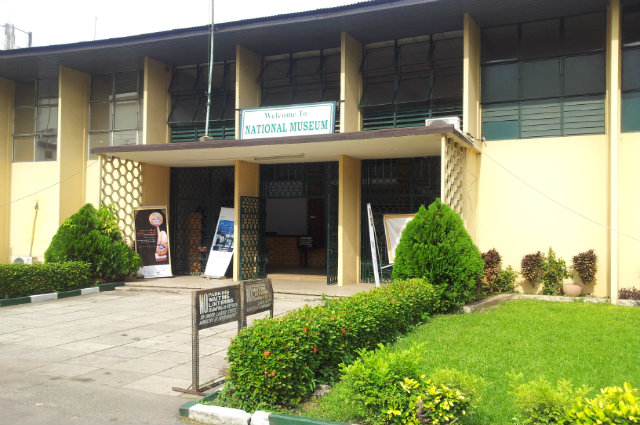 ?
This is an artificial island off the foreshore of Ikoyi, Lagos, Nigeria. It is renowned for its exceptional architectural grandeur, intricate designs and creative composition of structures It?s also home to some of Nigeria's elite. How about a trip to 'The Nigerian Beverly hills'?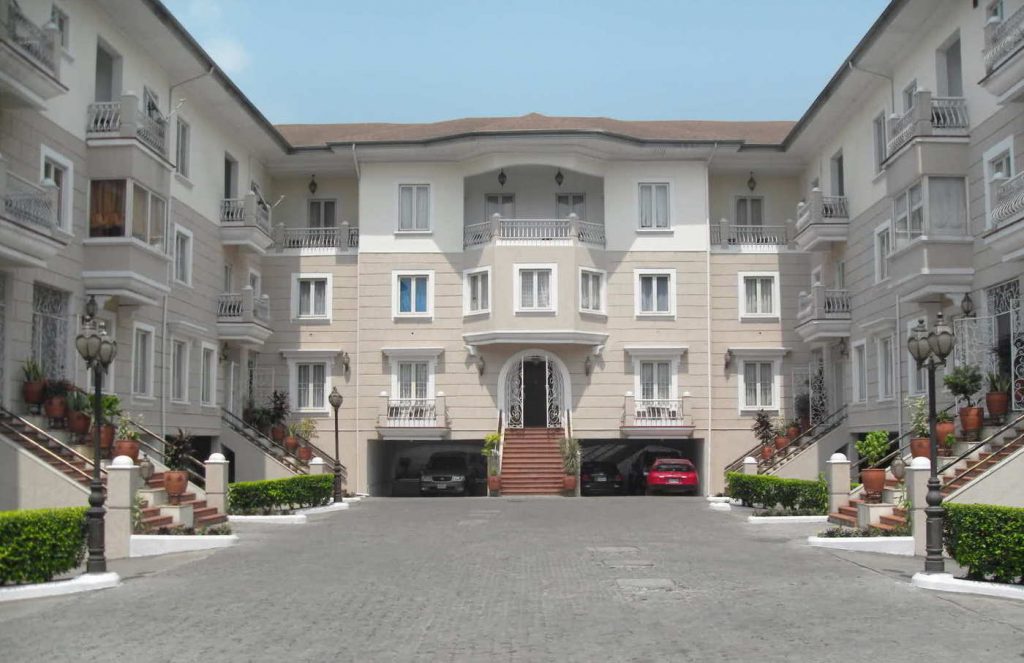 ?
Badagry is a small town located between Lagos and the Seme border and is now renowned for its slave trade museum. Many Nigerian schools bring their students to the Badagry museum mainly to learn about the slave trade era. The museum features relics like slave chains and other items used for exchange between the colonists and African leaders. You?ll get to see the first high rise building in Nigeria. You will also get to cross the lagoon in order to begin ?the journey of no return? but not to worry, it?s named that in honor of slaves who made the journey to foreign countries and never returned home. Badagry town binds fun with historical knowledge and with their rather interesting guide, you can be sure to have a fun-filled day!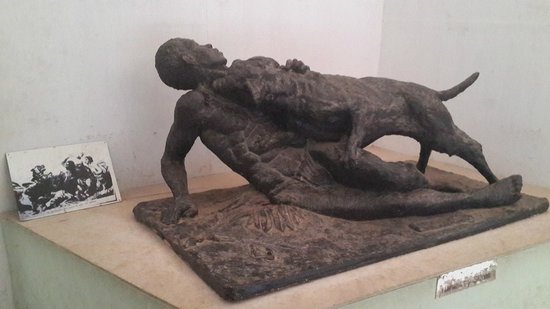 ?
The Jhalobia Recreation Park and Gardens is located along Murtala Mohammed International Airport Road, Lagos and it has made our list of the top 35 spots to visit in Lagos. It is one place that is yet to be discovered by many. Its ambiance and versatile display of horticulture are what sets it apart. The 2- acre park features ponds, waterfalls, fountains and even a play corner for kids. If you love nature-flowers specifically, then this place is a must-see. It?s also a suitable venue for outdoor weddings, engagements, picnics, etc.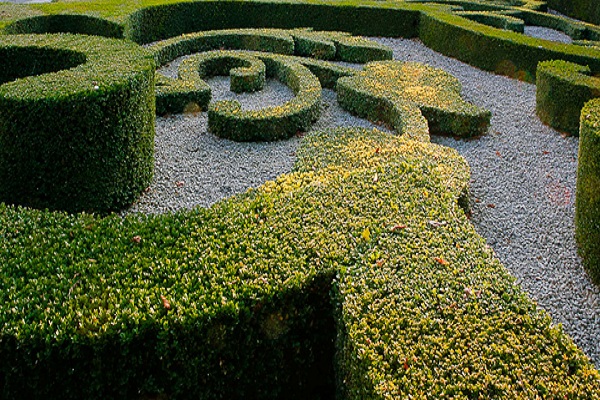 ?
Visit Silverbird Galleria to see a movie. There are also a host of shops there to shop at and nice restaurants to satisfy your food cravings.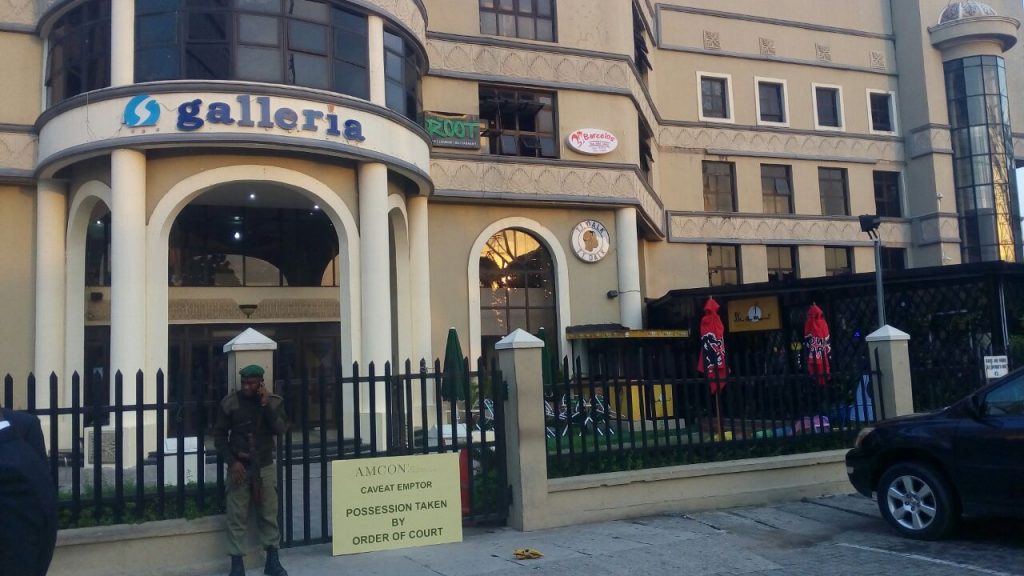 ?
Kalakuta Republic was the name of the place where Fela, alongside his band and family members lived. On February 18, 1977, the house was attacked by military officials and burned down. Now, it has been turned into a museum to honor Fela and his impact on Nigeria and the world at large. Kalakuta Museum is a place for people who want an insight into the world of Fela and one of the top spots to visit in Lagos.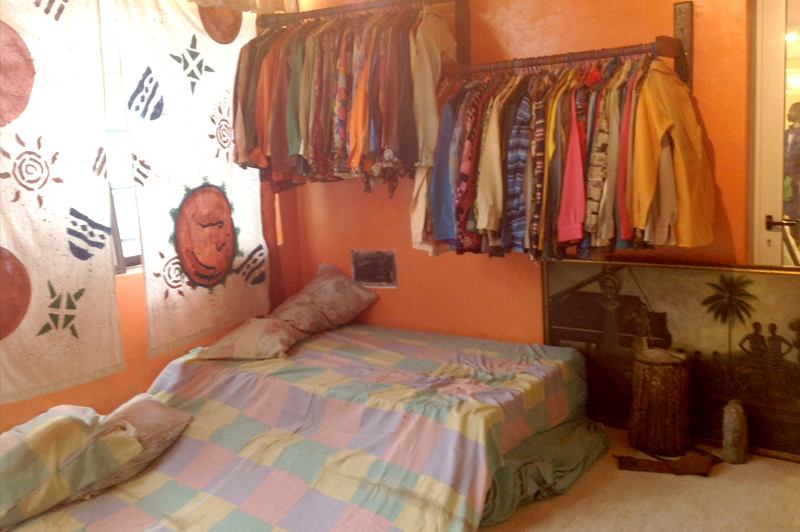 ?
Located at Alfred Rewane, Ikoyi Lagos, the Ikoyi Club is a product of two clubs- The European Club and the Lagos Golf Club which became one on September 29th, 1938. If you?re a lover of Golf, tennis, Swimming, Squash, Badminton, and Snooker you will find solace at this club. It is definitely one of the spots to visit in Lagos for sports lovers.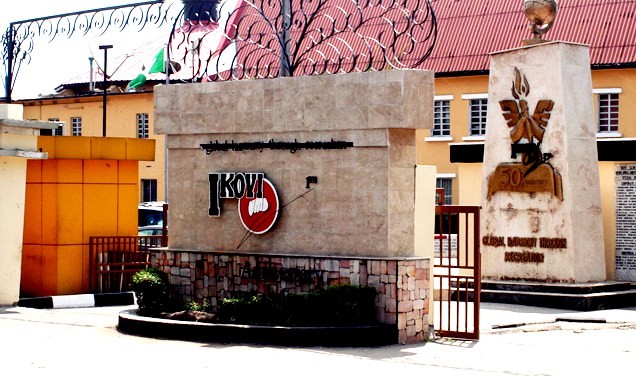 ?
Federal Palace Hotel is a 150-room hotel established in 1960. The hotel overlooks the Atlantic Ocean and is located in the commercial hub of Victoria Island in Lagos. The hotel is regarded as one of the top spots to visit, as it brings this air of class and luxury all the way!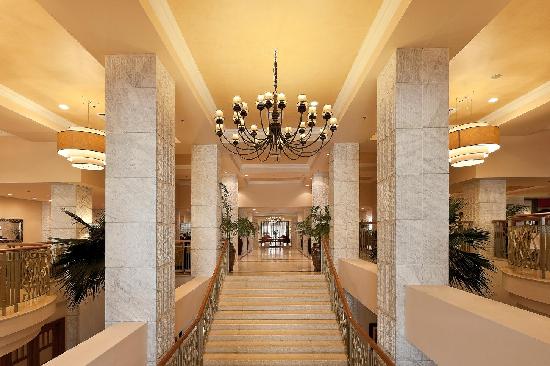 ?
Established in 2013, OSH Gallery is a privately owned art gallery in Lagos located at Herbert Macaulay Road, Yaba. If you're an art enthusiast who is eager to have topical discussions on art, OSH Gallery is the place for you.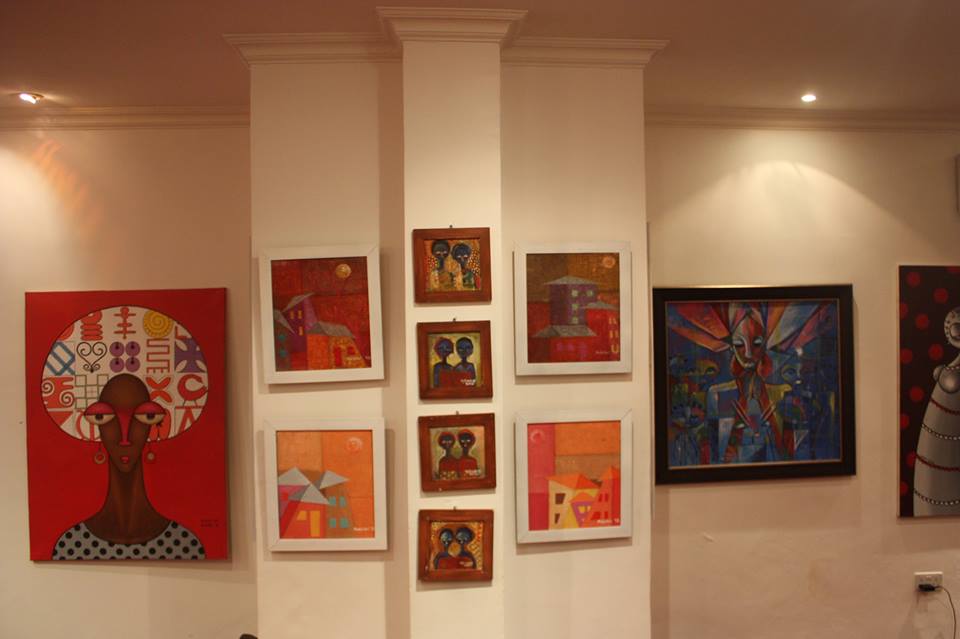 ?
Rele Art Gallery is located at Onikan, Lagos. Opened in 2010, it is a gallery that delights itself in showcasing artworks of young contemporary artists with unconventional arts exhibitions.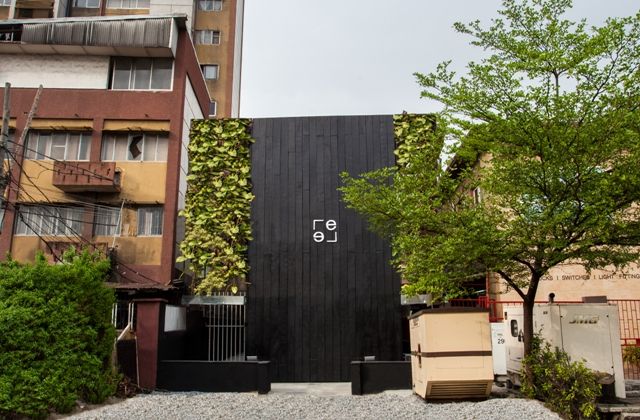 ?
The 14.5-hectare (35.8-acre) ceremonial ground is located at Onikan, Lagos, and is popularly referred to as ?TBS? is one of the top spots to visit in Lagos. This square is particularly significant as this was where Nigeria?s independence celebration took place. It has served as host locations for big events in Lagos including a gospel show called the experience, the Lagos Carnival, Lagos International Trade Fair, and more.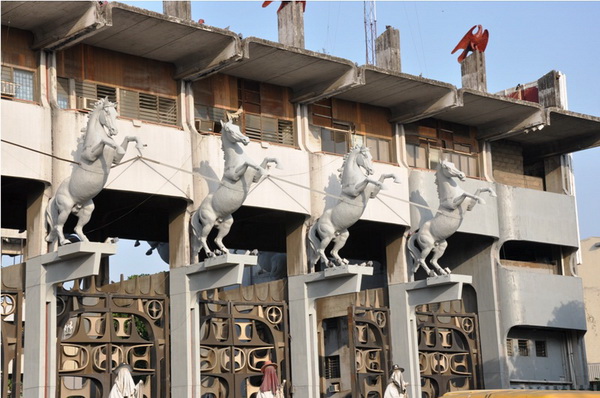 ?
The Soul Lounge is a cool and in-vogue place and one of the top spots to visit?in Lagos. Located within The Palms Shopping Mall, the lounge offers food and drinks in a revitalizing environment. They have special Thank-God-It's-Friday packages every Friday and it?s open daily until 3.30 am.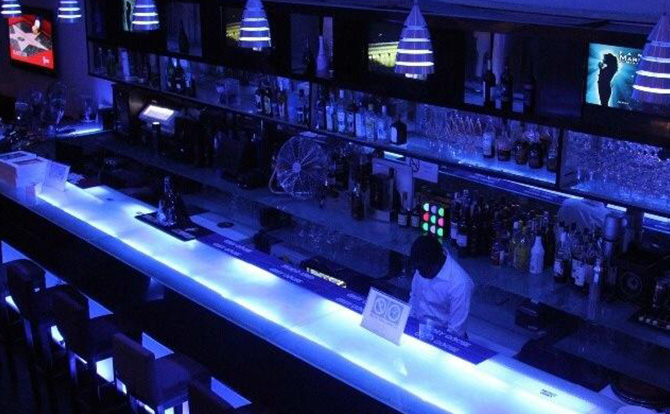 ?

Epe Resort and Spa is an exquisite Spa where you can experience great services from body care professionals and beauticians. Their services include body massage, pedicure, manicure, and skin treatment. It is the perfect spot to get pampered, calm your nerves, and revitalize your body after a long trip or a stressful week.
?
Lagos, the most populated and the most economically buoyant city in Africa, is a place of various beauties. The city is located right by the Atlantic Ocean, thus there are various beaches in?Lagos, in various parts. With the wide array of beaches to choose from in the coastal city of Lagos, it may be a little confusing to decide which to visit. Not to worry, here?s a list of the top 5 beaches in Lagos.
12 Must See Tourist Attractions In Lagos
Unarguably the most economically active and socially diverse state in Nigeria, Lagos state is strategically positioned as the major convergence points for all other parts of the country and also the main entry point to the rest of the world. This has lead to the creation of a variety of destinations and spots meant for leisure, relaxation, exploration or just sheer amusement.
?