Yenagoa City Guide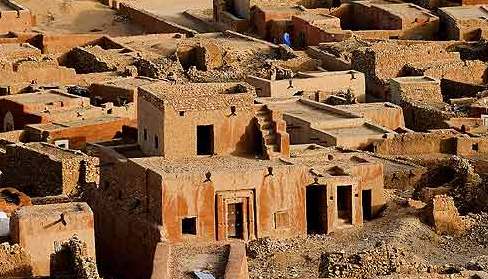 Yenagoa is the capital city of the oil-rich Bayelsa State of Nigeria.? Yenagoa doubles as a city and also one of the eight Local Government Areas in Bayelsa State. The City boasts of an estimated population of about 2.6 million inhabitants with the people of Ijaw ethnic extraction as the dominant percentage of the City?s population. Yenagoa has an estimated total Area of 656 square miles with a Tropical Monsoon Climate and an average annual temperature of about 30 degrees centigrade.

Yenagoa has a couple of Markets from which residents and Visitors can access a variety of commodities. These include the Swali market and the Oyoyo Market. The City of Yenagoa offers breathtaking views of the Ocean especially from vantage positions such as the Swali Bridge; the City also offers tourist attractions such as the Ox-bow Lake and the Peace Park. The most popular dishes in Yenagoa include Bole which is a delicacy comprising of ripe roasted plantain and fish sauce, Keke fieye which consists of unripe plantains and the Banga soup which is made with palm nut fruits. Yenagoa is surrounded by Water so most dishes in the City come served with nutritious aquatic derivatives such as fishes, snails, and periwinkles. A number of colourful festivals are held periodically within Yenagoa. These festivals which attract participation from Residents and Visitors alike include the Okolode festival observed by the Ekpetiama Clan of Yenagoa, the Obunem festival observed by the Epie Clan and the Famgbe Beach festival. Yenagoa has a rather high level of annual rainfall with very wet raining seasons characterized by occasional floods so prospective Visitors to the City might be better off scheduling their visits for the dry season.
How to Get to Yenogoa
There are several travel options available to prospective Visitors to Yenagoa and these options include:
By Air
Currently, there is an ongoing construction of a multi-billion naira International Cargo Airport in Amassoma, Yenagoa. Due to the fact that this Airport is yet to be completed visitors who wish to get to Yenagoa by Air would have to facilitate the journey using the Port Harcourt International Airport in Rivers State, the Asaba Airport in Delta State or the Sam Mbakwe Airport in Owerri, Imo State. The distances from the Port Harcourt Airport, the Asaba Airport and the Owerri Airport to Yenagoa are 124 kilometres, 74 kilometres, and 176 kilometres respectively. ?The average cost of travelling to Yenagoa from different parts of Nigeria via Air transport is 27,600 naira.
By Road
Yenagoa is connected by Road to a couple of cities which include Warri, Owerri and Port Harcourt. Bus Shuttle services are available from these and other nearby cities to Yenagoa. Also, intra-state road transport from places within Bayelsa such as Kolokuma Opokuma to Yenagoa is facilitated by public taxi cabs. The most popular inter-state bus transport companies that provide Bus shuttle mass transit services to Yenagoa include the Peace Mass Transit Limited with a fully operational park located at Ekeki in Yenagoa and G. Agofure Motors with a park stationed in? Swali. The average cost of getting to Yenagoa via road transport from various parts of Nigeria is 4,900 naira.
By Water
Connected to the Riverine parts of Bayelsa State by Water. Boat transport from these water-bound communities is a major source of human and material influx into Yenagoa. Some of these riverine communities include places in Southern Ijaw, Brass, and Ekeremor Local Government Areas. The average cost of travelling to Yenagoa by Boat from the riverine areas of the State is 2500 naira.
Getting Around Yenagoa
There are a number of options available to Visitors who wish to move around the City. The City has commercial motorcycle riders whose operations are restricted to specific parts of the City metropolis, the tricycles known as the Keke Napep and the private and public taxis. The intra-city roads in Yenagoa are quite motorable and movement within the City is not very strenuous. Visitors to Yenagoa can choose from the available transport options based on their personal budgets and tastes. The commercial motorcycles, tricycles and public taxis all offer services at cheap prices which fall into similar price ranges of 50 Naira to 300 Naira. The private taxi cabs offer personalized and exclusive services to commuters at costs ranging from 1000 to 2500 naira.
Things to do in Yenagoa
There are quite a lot of activities Visitors to Yenagoa can engage in. These activities could be commercial, educational, spiritual or for tourist purposes. Whichever form of activity a Visitor chooses to engage in during his/her stay in Yenagoa, the City?s vibrant and fun-enhancing lifestyle is guaranteed to make the experience a fun and unforgettable one for the traveller.
Free Things to do
Travellers to Yenagoa who are on a low budget can find a few interesting activities that they can engage in whilst in the City at very little or no cost. These activities might include:
Enjoying amazing views of the city landscape and surrounding oceans
Go fishing
Visiting the Ox-bow Lake
Visiting the Peace Park
Attending the Okolode festival
Attending the Obunem festival
Participating in the Bayelsa International Jazz Festival
Engage in Sporting and recreational activities at the Samson Siasia Sports Stadium.
How to Spend 48 hours in Yenagoa
Forty-eight hours is not enough time for a Visitor to Yenagoa to experience all the thrills the City has to offer but these guidelines below could help travellers who have a limited time schedule in Yenagoa to get the most out of their visits. Ideal ways to spend 48 hours in Yenagoa include:
Enjoy a boat cruise on the City?s waterways
Sample the City?s local delicacies at various restaurants
Enjoy a Ride around town
Go on a shopping spree at the City?s markets and Malls
Catch a movie at the Silverbird Cinemas
Go Clubbing
Lodge in a nice Hotel.

Where to Shop
Yenagoa is a commercially viable and economically vibrant City hence the favourable dispersal of shopping centres and markets across the City?s length and breadth. Some of the Malls and Shopping plazas where Visitors to the city can purchase various items include
Barbie Supermarket,?Seaticks?Quickkey,?Teides Plaza and the?Sunky Supermarket.
Visitors who wish to procure electronic gadgets and phone accessories can get them from stores like Visco Rainbow Enterprises and O Jonathan Communication. Visitors can also purchase foodstuff, clothing items and basic household equipment from markets such as the Swali market and the Oyoyo Market.
Places to Eat in Yenagoa
Eating in Yenagoa is a worthwhile venture owing to the fact that the City has a variety of great tasting local dishes plus a lot of seafood that make these dishes more tantalizing and nutritious. Yenagoa?s most popular dish the Bole and Fish comprises of ripe roasted plantain served with fish sauce. This mouthwatering delicacy is sold at all nooks and crannies of Yenagoa mostly by roadside food vendors. Besides these, there is a host of restaurants within the City metropolis from where Visitors to Yenagoa can meet their nutritional needs by trying delicacies like the Banga soup and the Keke Fieye. The type of food-serving facility a Visitor opts for depends on the Menu, preference and the traveller?s budget. ?A few of the popular Restaurants in Yenagoa include
Pepperoni,?Pizzeria,?Bukka Swallows and?Skippers Fast food.
Nightlife in Yenagoa
Yenagoa is a fun-loving City. The Ijaws who are the predominant inhabitants are widely known to have a great appetite for parties. It is no surprise therefore that the City has a vibrant nightlife. With a number of Bars and nightclubs littered across the City, popular Bars in Yenagoa include
Giano,?De Brass and?Blaze Lounge.
Places of Interest
Yenagoa has a couple of interesting places that are guaranteed to thrill Visitors to the City. These interesting sights include
Niger Delta State University
Staying in Yenagoa
Yenagoa has an extensive collection of Hotels that cut across different price regimes and is suitable for travellers who are on different budget packages to secure Hotel accommodations that are in consonance with their budget plans. Hotels found in the city by Visitors with diverse budget strengths.
Low Budget Travelers
Bruduba Guest House

.
The average cost of one night per room for Hotels in this category is 2,300 naira.
High Budget Travelers
High budget Hotels in Yenagoa have an average cost of 56,000 Naira per room for one night?s lodging.

People who like this also like...
Port Harcourt is a City in Rivers State, South-Southern Nigeria. It is the State?s Capital and boasts a Federal University, a petrochemical plant and one of Nigeria?s 3 crude oil refineries.
Warri is a town in Delta State which is In South-South Nigeria. This City has a Refinery and Petrochemicals Company plus one of Nigeria?s major Seaports including a Steel company and a Gas plant.