Travel Guide to Warri City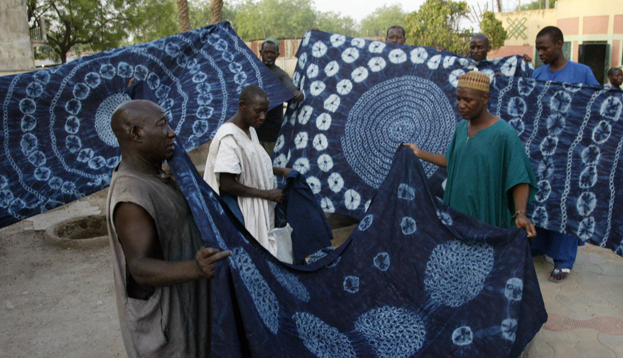 Warri is a popular city in Delta state, Nigeria. The oil city has been popular since oil was discovered in it. It has an estimated population of over 300,000 inhabitants. The city has notable events and places that visitors would definitely not want to miss. Some of Warri's major markets include the Ibo market, Uwie modern market, Igbudu market, Ogunu market, Okuokokoro market and the Effurun market. Some interesting places to visit in Nigeria include?The Palace of the Olu of Warri,?Nana's Palace, Koko,?Red Mangrove Swamp and?Abraka Turf and Country Club. Fun festivals that take place within the city include the?Awankere Juju festival and the Okere festival.

How to Get to Warri
Warri is a major city in Nigeria. The toll of visitors is usually steadily increasing. The?transport options for getting to Warri include flight or by road.
By Flight
The airport in?Warri is the Warri airport, also called Osubi Airstrip. The airport is about 10 km (6.2 mi) northeast of the city.?Flight fares depend on the cabin option, date of booking and the season of the year.
By Road
The road travel options are the interstate buses, taxis and personal vehicles. Warri city has several interstate bus parks where buses from other cities arrive. Taxis are used for moving from other cities Asaba, Abraka or Agbor within Delta state.
Getting around in Warri
The transport options for moving around in Warri include bus, tricycle (Keke Napep), taxis, boats, and?trains. These options are available all the time at affordable rates. The rates are not always fixed. Visitors might need to bargain once in a while.
Bus and Tricycle
This is the major means of moving around in Warri. The road network in Warri is considerably motorable and has been improved upon over time. Tricycles and buses ply the several routes to various locations within the city, and they always come in handy. The cost of using this means of movement is affordable.
Taxi
A taxi is a transport option for visitors that need a personal perusal of the city. Taxis charge according to the distance, and the bargaining power of the visitor. A good knowledge of Warri's famous pidgin language would go a long way in shortening the bargaining process.
Boats
By the Warri Riverside, there are markets and docks used by local traders, and there are boats available as transport options to other riverine areas in the city. The cost of using boats is relatively cheap. Apart from just being a means of transportation, the boat ride could also pass for a fun thing to do.
Things To Do in Warri
The city of the Waferians certainly is endowed with a lot of activities that would catch the attention of any visitor. The city also has a lit nightlife that leaves visitors with memories that cannot be forgotten in a hurry.
Free Things To Do
Not every activity comes at a high cost. There are several free things to do in Warri city, and a few of them include: A visit to?The Palace of the Olu of Warri: Here, visitors can enjoy the beautiful view of the architectural design of the palace, and maybe gain an audience with the Olu of Warri himself. A visit to?Effurun Garden Park: The garden park is a stone's throw from the Olu of Warri's palace. Visitors here would enjoy the beautiful sight of the vegetation and the flying creatures.

How to Spend 48 Hours in Warri
In order to enjoy your 48-hour stay in Warri city, you should use this guide on how to spend 48 hours in Warri.
Day 1
As soon as you are in the city either by flight or road, the first thing to do is to sort out accommodation because comfort is essential. If you are on the look out for a luxury hotel, then you should settle for any of the following - Kayriott Hotel,?Best Western Plus Wetland Hotel,?PK Guest House, Wellington Hotel Limited, or Deluxe Garden Suite. However, you can settle for more pocket-friendly?hotels, from the list here of the following - Compact Guest House, Golden Hotel,?Donpat Hotel, Baileyz Hotel, or Progress Guest House. Once that is settled, grab brunch at Kilimanjaro Restaurant. Next, head to The Palace of the Olu of Warri, and then to the?Red Mangrove Swamp for a captivating boast ride. Grab lunch at Otres, then head to the?Effurun Garden Park to just enjoy the cool of the evening. The park has grills on sale that you should try. Enjoy the Warri nightlife in any of the most patronised lounges in Warri. These top clubs include Warri club, Equinox Lounge, D Angelo, and Club Edge. Retire to bed in anticipation of day 2
Day 2
Wake up to a brand new day, visit your hotel's spa or fitness centre to flex your muscles and stay in shape. Order for breakfast from the hotel's restaurant. Freshen up and get ready for the day's shopping. Head to the popular Uwie Modern Market. They sell everything, even local food at affordable prices. If you would rather go to a shopping mall, then the Delta shopping mall is the perfect option for you. Once you are done purchasing the items, grab lunch at Sizzlers restaurant or Kom Chop if you want to eat a local delicacy. See any movie of your choice at Galaxy Deluxe Cinema which is still on the same axis. Visit the
?
Abraka Turf and Country Club, and enjoy horse riding, fishing and a lot more. They have restaurants that offer special delicacies like sea food. Rest for the night, and prepare for your return trip.
?Where to Shop in the City
The Waffi people have several markets that serve them and some of them include:
Ibo market:
The Ibo market is in Agbasa, warri. The market is popularly known for clothes. Almost every section of the market has fashion accessories, clothes, shoes, leather bags, and related items on display. These items are usually very affordable.
Effurun Market
The Warri Effurun market is on P. T. I. Road, Effurun, Warri. The market is a local market, and it sells mostly food items. These items are sold at affordable rates and are even cheaper on the market day, which holds after every 8 days.
Warri?Mall:
The mall has groceries, beverages and fresh fruits for sale. The mall is more organised than the conventional local market, and the items are sold at stable prices, that is, bargaining is not possible.
Ogunu Market:
?
The Ogunu Market is an excellent option for visitors who need farm produce and fresh vegetables.?The market serves as the perfect choice for visitors who would be in Warri for a long period and would be needing local food items.
Places to Eat in Warri
There are several eat-out options for visitors in Warri, whether they want local Warri delicacies, confectioneries or the modern day foods. Few of the options include:
Kilimanjaro Restaurant
Kilimanjaro is at the Food court, Ground floor, Delta Mall, Effurun. They serve International dishes, Pizza, ice cream, confectioneries and chilled drinks.
Hotel Excel Restaurant
The restaurant is on the hotel premises at 1 Refinery Road, Effurun.
AJ Take away and Restaurant
It is located at 20, Airport Road. This restaurant serves both Continental dishes and indigenous meals.
Otres
It is located at?Ekured Itsekiri, Warri. They serve?African dishes like Egusi and Eba/Akpu, Banga soup with fresh fish and Starch etc as well as confectioneries.
Solidas Restaurants
It is located at?Effurun/Sapele Road, Effurun GRA, Warri. They serve traditional dishes and chilled drinks.
Places of Interest in Warri City
Warri is known for its traditional feel, and hence, there are lots of places that would most definitely attract tourists. The city has places that have been in existence from the time of the colonial masters. These places include:
Palace of the Olu of Warri
The palace is right in the city center, and the Olu of Warri resides there. The old palace has an elaborate and interesting architectural design, and visitors definitely love to visit the palace. The place is still inhabited and so only a part of it is opened to visitors.
Nana's Palace, Koko
Nana's Palace is a magnificent history museum located at Koko. The? Palace is Nigeria's only living history museum and has now become recognised and approved as a National Monument. It was built by Chief Nana Olomu, a nineteenth-century entrepreneur. ?The museum was built by the influence of the British Empire under Queen Victoria.
Red Mangrove Swamp
The Red mangrove swamp is located close to the Abraka Gold Course. Daring visitors would love such an unforgettable experience. The swamp is maximally enjoyed while on a local canoe with a proper guide. The swamp has an interesting vegetation construct, hence visitors should ensure a tour guide is leading.
Warri Township Stadium
Warri Township Stadium is a multi-purpose stadium in Warri, Delta State, Nigeria on Cemetery Road. The stadium football pitch is the regular ground for football matches and is the regular home for Warri Wolves F.C. The stadium has a sitting capacity of 20,000 persons. ?Asides from international standard football facilities, the ?Stadium also has international standard track and field facilities.
Effurun Garden Park
It is located just next to the Olu of Warri Palace and it is always full of people. It is the favourite place of locals for relaxing on hot summer days and for having picnics and spending time with their families. This park is also special because tourists can find a lot of rare species of trees and birds. Palm trees are also all around.
Abraka Turf and Country Club
The Country club is a stone's throw from the Red Mangrove Swamp, and it is Nigeria's only equestrian country club. It is located in the?Ethiope river valley. Visitors enjoy activities such as horse back riding, golf, kayaking, fishing, swimming and deep water diving.
Staying in Warri City
Accommodation is always a necessity and comfort remains a top priority. The city makes provision for both the classy visitors and for those on a budget.
Some Top Hotels In Warri Include:?
Kayriott Hotel
-?23,000 per night
Best Western Plus Wetland Hotel
- 25,000 per night
PK Guest House
- 17,325 per night
Wellington Hotel Limited
- 16,500 per night
Deluxe Garden Suite
- 16,100 per night
Some Budget Hotels In Warri Include:
Compact Guest House
- 2,000 per night
Golden Hotel
- 2,000 per night
Donpat Hotel
- 2,000 per night
Baileyz Hotel -
1,500 per night
Progress Guest House
- 1,000 per night

People Who Like Warri Also Like...
Asaba is Delta state?s capital, the city is located on a hill beside the river Niger.?There are a few notable things in Asaba that one must take note of. On reaching this city a number of places stand out as places to visit, places like Otuogu beach, Living History Museum, Koko, Abraka Turf and Country Club, Mungo Park House, e.t.c.
PH City as it is fondly called is Rivers state's capital city. The oil city experiences an influx of visitors all year round. Inhabitants of Port Harcourt are known to enjoy their mouth-watering Bole and Fish delicacy. Some of the interesting places to visit in Port Harcourt include the Port Harcourt zoo, Garden city Amusement Park, Port Harcourt Pleasure Park, and Port Harcourt Golf Club
Benin is rich in cultural values and has gained popularity for its historic relevance. Some of the interesting placed to visit in Benin include the Oba's Palace, Benin City National Museum, King Square Public Park & Recreation Center, and Kada Plaza.