Travel Guide To Umuahia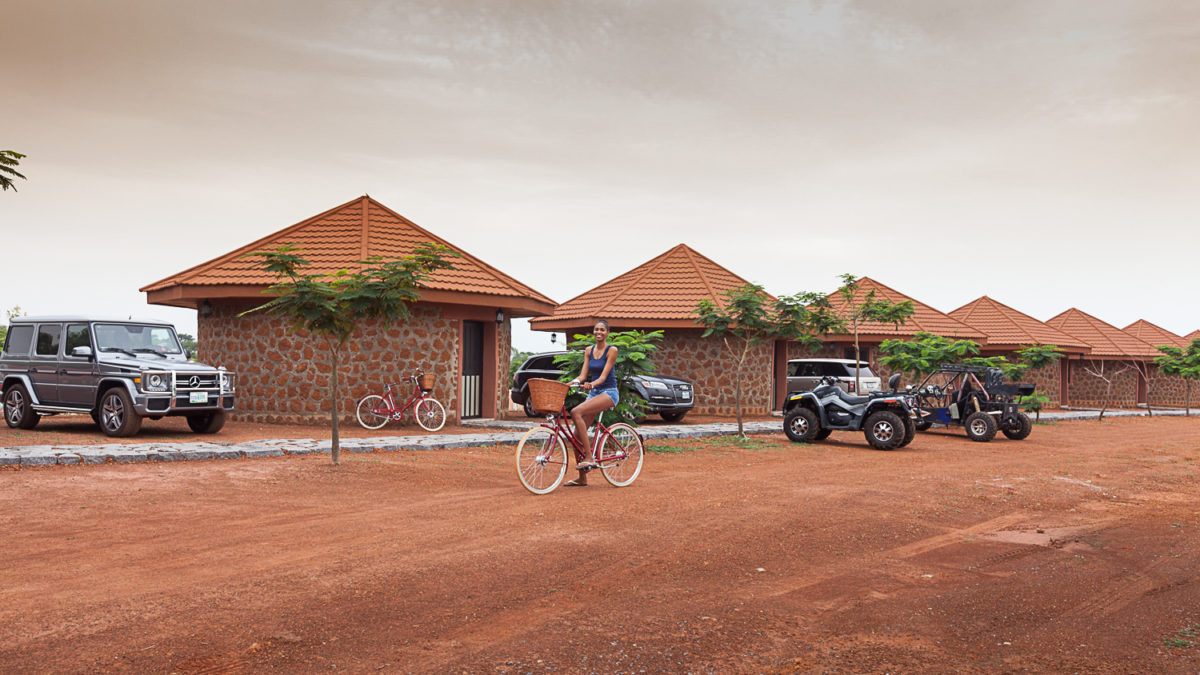 Umuahia, the capital of Abia State,? is located along the railroad that lies between Port Harcourt to Umuahia's south and Enugu city to its north. Well known for being an agricultural market centre. It is also a railway collection point for crops such as yams, cassava, palm kernel, e.t.c. Predominantly made up of the Igbos. Umuahia has several colleges, including Trinity College and several hospitals. Comprises two local areas namely; Umuahia North and South. The dry season begins in November and ends in February, while the rainy season begins in March and ends in October, with a short break in August.

How To Get To Umuahia
Visitors going to Umuahia can either use air transport or road transport. In the event that you want to travel by air, the closest airport to Umuahia is the Sam Mbakwe Cargo Airport, also known as the Owerri Airport. Airlines that service this airport are Overland Airways and Arik Air. There are buses to transport people from the airport to Umuahia, you shouldn't?get uncomfortable since the distance between the Owerri airport and Umuahia is just about 1 hour. Port Harcourt International Airport can also service visitors who want to travel by Air to Umuahia, as the distance between Umuahia and this airport is 2 hours. In the event that you want to travel by road, Umuahia is accessible from any part of Nigeria. In the event that you want to travel by road, Umuahia is accessible from any part of Nigeria. The average cost of travelling to Umuahia from the South-South and South-East is N1,500 ?while the average cost of travelling to Umuahia from the other parts of Nigeria, apart from the South-South and South-East is N5, 000. Transport companies like
God is Good Motors
,
Peace Mass Transit
etc. have an impressive record of transporting people from different parts of the country to Umuahia.
Getting Around Umuahia
With its superb road network and low population density, there's rarely ever a traffic jam or delay. Motorbikes and buses are used as the major means of transportation in Umuahia. The average cost of transport within the city is about N100.
Things To Do
The beautiful city of Umuahia affords you the opportunity of engaging in several interesting activities. So, whether you are on a business trip or a vacation in Umuahia, you can engage in the following activities. Visit the national war museum. This museum will offer you the opportunity to see the kind of weapons that were used by both the Nigerian Military and Defunct Biafra, in the 1960?s. It is a very popular place in Umuahia, and as such is very easy to locate. Armed with your camera, you should visit the Abia Tower and get your picture perfect moment. You will be amazed at the beautiful architectural piece. Another site with a beautiful architectural piece that you should visit is the Ojukwu?s bunker, a former operational centre for defunct Biafra. Despite the fact the building is old, its architectural design still an amazing sight to behold. You should also visit the Umuahia city centre, also known as ?the gate of Umuahia?. It is the place of convergence of so many activities in Umuahia. In order to get the true experience of what it means to visit Umuahia, you should visit the gate of Umuahia. You can try a number of local dishes like Nkwobi, Isiewu, etc. The city's dishes are quite unique but have the familiarity of an Igbo dish at best, meaning a lot of vegetables and protein, if you can spare a few change try visiting one of the restaurants that make the local foods if possible by recommendation. It would only be an unexciting lost experience if you don't do these tastings. Visiting the Akwete Weavers is one thing you shouldn?t miss. Have you?seen people weaving textile with their hands? Amazing right? Don?t just be amazed visit the Akwete weavers. The people of Umuahia celebrate two major festivals, which always attract lots of tourists and visitors. In the event that you visit in January, you should attend the Ekpe festival. Visitors who also go to Umuahia in August are afforded the opportunity of attending the new Yam festival. These festivals would help you appreciate the culture of the people of Umuahia.
Free Things To Do in Umuahia
One of the beautiful things about the city of Umuahia is the fact that, even though you are on a budget, you can still enjoy your stay in the city. Visiting the gate of Umuahia, the centre of activities in Umuahia comes with no price tag. Any visitor can go there and feed his eyes with the activities taking place at the ever-busy gate of Umuahia. Also, visiting the Abia city tower is open to all visitors and tourists. You are allowed to take pictures of the tower, as it's part of the pride of the Umuahia people, to have the tower situated in their city. The New Yam festival is also open to all and sundry. Also, visitors are allowed to visit the Akwete weavers to see them in action.
How to Spend 48 Hours in Umuahia
A lot of tourists tend to struggle with the thought of how best to spend a short time in cities like Umuahia. Why think, when you can just read this perfect guide. On your first day in Umuahia, you should visit the Akwete weavers and see ?gifted hands?. For the record, the hand-woven textiles are produced mostly by women. The sight of this weavers would enable you to see the traditional Igbo woman in a different light, as against the idea that they were only useful for house chores. After enjoying the sight of the amazing hand technology, you visit the national war museum. It has probably caught your ear one time or other and heard a good lot about the kind of weapons used by the Nigerian Army as well as the moribund Biafra Amry, especially during the period of the civil war. It should be an interesting sight to see the kind of weapons used for warfare in the 1960?s, as it would help you appreciate how much well the arsenal of the security agencies has improved and also a detail about history has been added to your books.
Where To Shop In The City
Shoprite Abia MallIt is located at Ukwala Street, Umuahia, Abia State. It is one of the biggest and best spots to shop in Umuahia. Items ranging from clothing to food and drink items, to electronics etc. can all be found at this mall. The mall is known for offering good quality products. It is a good place to find both made-in-Nigeria products and foreign products. Located at Ukwala Street, Umuahia, Abia State. It is one of the biggest and best spots to shop in Umuahia. Items ranging from clothing to food and drink items, to electronics etc. can all be found at this mall. The mall is known for offering good quality products. It is a good place to find both made-in-Nigeria products and foreign products.
De Francis Shopping Plaza
It is located at 290, Aba Road Isi-court, Old Umuahia, Abia State. It is a very good place, known for selling top quality products. Its jewellery section is a great attraction for many high-class ladies.
Umuahia Ultramodern Market
This market has been in Umuahia for more than seven decades. It about the busiest market in Umuahia, as business activities going on in the market almost throughout the day. It is a very good place to shop for food items and it is very affordable.
Places To Eat In Umuahia
Crunchies
Situated at 22, Finbars Street, Umuahia. A fast food that offers deliciously prepared meals and pastries. It is known as one of the top restaurants in Umuahia. Opens between 7 am and 9 pm from Monday to Sunday.
Chillis Caf?
Located at Udi Street, Umuahia. Offers delicately prepared meals and pastries. It offers very affordable meals and it is a good restaurant for any tourist to visit. Opens between 7:30 am and 10 pm from Monday to Sunday.
Bubbles Food
This is another very affordable restaurant in Umuahia. With their excellently prepared dishes, they ensure that their customers get maximum satisfaction. It is located at Umuahia - Ikot Ekpene Rd, Umu Obas, Umuahia.
Mr BIgg?s
It is located at Aba Road, Umuahia. Mr Bigg?s is generally known for its top-notch customer service and delicately prepared meals. It offers varieties of continental dishes and excellent pastries. It opens around 7:30 am and 9 pm.
D Place
This is one of the best places in Umuahia to go for a cool drink. One of the most talked about bars/restaurants in Umuahia. It offers deliciously prepared dishes like Nkwobi, Isiewu, Pepper soup, etc. Opens 24 hours from Monday to Sunday.
Nightlife in Umuahia
Umuahia city was once described as sleeping city because nightlife was very dull in the city, due to the security challenges being faced in the city, at that time. All that?s in the past now, as Umuahia was woken up from her slumber. So, in the event that you want to have an eventful night in the city of Umuahia, visit places like De Latinos Lounge Bar & Events Centre and Galaxy Bar to have unforgettable fun. From the rib cracking jokes to the chilled drinks etc. these spots are very good for relaxing.

Places of Interest in Umuahia
Akwete Cloth Production House.
Just a few kilometres from Umuahia we have the town of Akwete. The akwete cloth is a unique hand woven textile produced in the town of Akwete. The traditional Igbo weaving as demonstrated in Akwete processes sisal-hemp, raffia and spun cotton into finished products. While the coarse raffia materials are used by masquerades and in the past as headgear for warriors among other uses, the hemp material was used to weave towels, ropes, and handbags. The more comfortable and colourful spun cotton is used to weave cloth for everyday wearing. The weaving of the cloth is usually done by the women, and the ability to weave is seen as a gift. As soon as the girls of the town are old enough to handle a loom, they're taught the art of weaving. Many other towns in the east produce a similar product but none comes close to that of Akwete.
National War Museum
The National War Museum has the highest collection of the Nigerian civil war weapons that are no longer in use. The weapons are from both the Nigerian military and the defunct Republic of Biafra. It is a very popular place in Umuahia so it will be easy to find. The museum was commissioned in 1985 on a large expanse of land. It has three galleries that cover traditional warfare, the armed forces and the Nigerian Civil War weapon galleries. War relics housed in the museum include weapons used during the pre-colonial civil disturbances, warfare materials used during communal and inter-tribal wars and those of the Nigerian Civil War. The museum?s location was chosen because it was where the bunker housing the famous shortwave radio ?the Voice of Biafra? Babel was transmitted from. Voice of Biafra was the mouth-piece for Biafra during the war. One of the best museums in the country.
Abia Tower
So you?ve probably heard about the toweBabel, right? Enough of the tower of Babel. In the heart of the city of Umuahia lies the Abia Tower, a grand work of architecture. Abia Tower is graced with a pleasant arrangement of flowers. Always a perfect site for your picture-perfect moments.
Ekpe Festival
In the month of January, the resident spirits and masquerades of Umuahia come out to play. The masquerade festivals are always a sight to see. Watch out for the war dance of the masquerades.
New Yam Festival
A very important event in any Igbo community. The New Yam Festival is especially enjoyable in Umuahia because it's a large producer of oil palm. The festival takes place at the end of the rainy season, usually in early August.
The Gate of Umuahia
So you must be wondering, what's so fantastic about a gate that anyone would want to see it. Perhaps it's the craftsmanship involved in its construction. Or maybe it's the legend behind it? Nope. The gate of Umuahia is actually not a gate. It's just what they call the grand market located at the centre of the city. Along with being a market, it's also a stop for various commuters travelling to and fro various places in the southeast. A great place to have an experience of the Umuahia.
Ojukwu's Bunker
Ojukwu Bunker is part of the National War Museum and its annexe at Okpara Avenue, Umuahia, Abia State. The bunker, constructed during the civil war after the fall of Enugu, was the subterranean office for the Biafran government. The premises belonged to Late Dr Michael I. Okpara, the second Premier of Eastern Nigeria from December 17, 1959, to January 15, 1966. The bunker measures 26.9 feet deep, about 8 meters. It was done under 90 days, between April to June 1968. All the people involved in the construction of the bunker were less than 40 years old. A marvel of architecture and engineering.
Kwa Ibo River
The Kwa Ibo River (also Quaibo River ) is a river that rises near Umuahia in Abia State, Nigeria, the river feeds a zone of mangrove swamps linked by creeks and lagoons that are separated from the sea by a low and narrow ridge of sand. Ibeno, on the eastern side of the Kwa Ibo River about 3 kilometres from the river mouth, is one of the largest fishing settlements on the Nigerian coast.
Staying in Umuahia
It is located at 66/71 Asaba Street, Amuzukwu Layout. It is a true definition of comfort and style in its class. The hotel offers a comfortable stay for business and leisure travellers. This hotel offers facilities like air conditioners, comfortable beds, mini refrigerators, flat screen TV, reading chairs and tables, on-site parking space, restaurant, bar and 24-hour power supply. Bathrooms are en-suite and are fitted with showers. The time for checking in is 2 pm and the time for checking out is 12 pm. Prices of rooms in this hotel cost between N3,500 and N6,525 per night.
It is located at 1, Rapha Avenue, By Secretariat Road, Umuahia, Abia. It is a beautiful, nice and simple place where a good time is assured. The rooms in this hotel are big and well laid out. It offers services like constant electricity, wireless internet, a lounge for your comfort, security, car hire etc. Rooms in this hotel cost between N5,300 and N60,000 per night.
Hotel Royal Damgrete lies 40km from the nearest airport, Sam Mbakwe Airport, Owerri. It is located at 13/14 Factory Road, GRA. Hotel Royal Damgrete is a top-class hotel in Umuahia At Hotel Royal Damgrete, you can expect nothing but premier service and experience. From the moment you walk through the doors, every staff you encounter will meet and greet you with a warm and friendly smile and would go to every length to make your stay with us a memorable one. Whether you are on a business trip or just leisure, you can completely relax in any of our 60 luxurious rooms and suites.This hotel has 60 suites/rooms, 4 bars, a restaurant, an Olympic size swimming pool, parking space sufficient to take up 150 cars, high speed WiFi internet, conference halls that can accommodate as many as 500, 200, 70 and an executive boardroom with state of the art finishing for 20 people, lawn tennis court, CCTV, firefighting equipment and uniformed security personnel. Rooms in this hotel cost between N20,000 and N140, 000 per night.
It is located at 19, Mission Hill, Umuahia, Abia State. This is one of the best budget hotels in Umuahia, lying a few kilometres from most bus terminals in the city. It is tastefully and delicately furnished, with modern facilities and services that will simply make you feel like royalty. This hotel features spacious-appointed guest rooms and suites, each with contemporary decor. A refrigerator, wireless high-speed internet access, and cable satellite television. Amenities at this hotel include an outdoor swimming pool, luggage store, onsite cocktail lounge among others. Rooms in this hotel cost between N9, 000 and N30, 000 per night. Villa Roy ensures that its customers have a comfortable and memorable stay.

Conclusion
The city could easily be described as a city of refuge, due to the fact it houses a war museum. Umuahia city has grown through several challenges, from acting as a capital for the defunct Republic of Biafra to the several security problems that plagued the city for some time. Despite all these challenges though, this city can be said to be a hot tourist attraction, due to a mix of her rich culture and business acumen. The city is open in terms of culture and religion what this means for tourists is that it will be easy to get assimilated?into the society.
People who like this city also like...
One of the coolest places to visit, Aba is a city in the southeast of Nigeria and the commercial centre of Abia State.? A relatively small town and like anywhere else, there is fun to do in Aba. The city is a collection point for agricultural products, major urban settlement and commercial centres.
Nsukka City Travel Guide
Nsukka is a city located in Enugu State, South Eastern Nigeria, and comprises a number of villages.?The town has a number of local cuisines which include the Okpa, Abacha, e.t.c. We've compiled a travel guide to the wonder city. Don't be left out.