Travel Guide to Owo City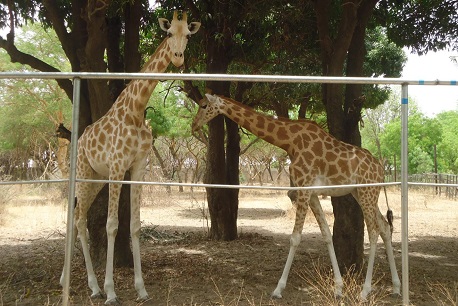 Owo is a city in the sunshine state -Ondo State. The city is at the southern edge of the Yoruba Hills, and it is?said to have been culled out of the great Ile-Ife. The city is estimated to have over 3 million inhabitants. Like most cities in the West, the average temperature of Owo city is about 25 degrees Celsius. The city experiences two major seasons throughout the year. The rainy season and the dry season. Beginning in April, and finally, ends in October, is the rainy season. The dry season begins in November and ends in March. Owo people do a lot of buying and selling of farm produce. One very popular market in Owo city is the Oyarugbulem market where items fresh from the farm are sold. The popular Owo City has an interesting history dating back to over a century ago and has quite a number of notable things that would thrill you. Some interesting places to visit in Owo include the Olowo's Palace, the Owo Museum of Antiques and the Igbokoda waterfront.

How to Get To Owo City
There are several available transportation options for travelers who intend to visit Owo?city. The transport options include boarding a ?flight or traveling by?road. If you have made a decision?to board a flight to Owo, then you would need to book a flight to Akure. Once in Akure, at the Akure airport, it takes about 30 minutes to arrive Owo city.
By Flight
The Akure airport is located in Akure, and it is a major channel through which visitors access the city.?The cost of boarding flights largely depend on the cabin option, the date of booking and the season of the year. The flight from Lagos (Murtala Mohammed International Airport) to Ondo (Akure airport) is about 45 minutes.
By Road
The road travel options are the interstate buses taxis or personal vehicles. Virtually every state in Nigeria has buses that transport their inhabitants to other parts of the country. Interstate buses usually have major parks that move travelers from state to state.
Major bus park in Owo
Peace Mass Transit
Address: Ife-Ibadan Expressway Road Block, Along Efe Road Opposite Swan Hotel, Akure, Ondo
Getting Around In Owo?
With the consistent availability of bikes, commuter buses, 'Keke Napeps', and personal vehicles, getting around Owo?is relatively easy.
Bikes
Bikes remain the fastest way to get to the interior areas of Owo city. Moving around cost about 100 Naira. The bike riders start operation in the early hours of the morning and retire at the latter end of the day.
Keke Napeps
The tricycle popularly known as Napep, is another major means of getting around Owo?city. The Napep transports passengers to and from the various bustops in the city. The cost of using the Napep depends on the distance and it's usually nothing less than 100 naira per journey. The Keke can be chattered like a taxi and used to carry items.
Commuter Buses
The commuter buses have been in existence in Owo for a very long time. ?They usually leave from their bus parks, and they ply some specific popular routes. Unlike the bikes or Napep, the buses do not get to interior locations. Hence for some reasons, visitors coming into Owo might need to combine these transport options before arriving at their destination.
Taxis
Taxis usually shuttle around the express roads that encircle the city itself. They are available for custom charter and they would you anywhere cost of using the taxis largely depend on the visitor's bargaining power

Things To Do In Owo City?
There are certainly free things to do in the city and even visitors that are in Owo?very briefly, definitely leave with beautiful memories that won?t fade away in a long time.
Free Things To Do?
There are some cool things to do in this historic city at almost no cost. Visitors just need to brace up for the fun. Some free things to do include :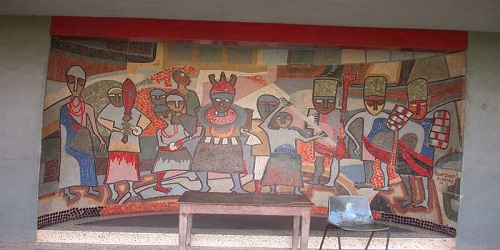 A visit to the?Owo Museum of Antiques
The Owo site was first uncovered in 1969-1971 by Ekpo Eyo. Because of Owo's area between the two well known craftsmanship areas focuses ?(Ife and Benin). The site reflect a standout characteristic present in both imaginative customs. Owo Museum is a historical center in Owo, Nigeria. The exhibition hall was established in 1968 to house the ancient pieces which were once in the Olowo Palace. The exhibition hall contains quite a number of noteworthy archaeological relics and ethnographic materials found in the Owo area some years before 1968.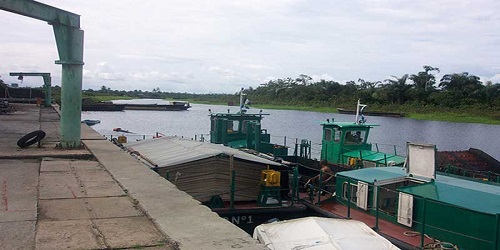 A visit to?Igbokoda Waterfront
This site is located about far away from the capital of Ondo, Akure. It is the longest territorial water in Nigeria and has a fishing terminal. The waterfront offers an excellent location for boating, swimming, sport fishing, picnic, boat regatta, diving and much more. This site is situated just ?142km off Akure. The waterfront gives a superb area for canoeing, swimming, excursion and amongst other activities.

How To Spend 48 Hours In Owo City
Day 1
Settle into the hotel of your choice. For a luxury hotel, you can choose from any of the following:?The
Chancery Hotel
,
Platinum Hotels
,
Midtown Hotel
. ?For a budget hotel, you can choose from the following?Point 1 Hotel, and Onireke Hotel. Grab something to eat at Chicken republic or a restaurant of that caliber. Visit the Olowo's palace, and the Owo museum of antiques to familiarize you?with the history of the Owo people. Go to the lounge of your hotel or the lounge of any of the listed hotels for a lit evening. Enjoy the cool music, have a good dance and grab something to eat there. Retire to your room in anticipation of day 2.
Day 2
Wake up to a refreshing breakfast from your hotel's room service. Visit the market to get gift items or any personal items. If you desire a more structured market setting, visit the Ebeneza Store. Grab lunch at?De Elegance Restaurant, or any other buka for local food. Have a good swim at your hotel's swimming pool. Take a long peaceful walk, and meditate. Retire to bed early enough in order meet up with your flight or your road trip back home.
Where To Shop In Owo City
The city has major stores distributed all around it. For provisions and sealed food items, the?Titus Lotto Shop is a good choice. For Clothes and fashion accessories, the Ebeneza store comes in handy. For visitors who love good wine, Ebony Wine, and A1 Store are good places to get them.
Places To Eat In Owo City
Eating is definitely?a core daily activity, and so visitors need to know where to eat.?
Chicken Republic:
It is located at Owo road. While chicken meals have been the main product for a long time. They serve confectionery foods and Nigerian dishes.
De Elegance Restaurant:
It is located on Itare express. They serve local dishes and confectionery foods.
Dominion Vegs And Chop:
It is located in Owo, and they serve ?Beverages, Chinese cuisines, Small Chops, and cake. Owo city also has bukas where traditional dishes are sold at a cheaper rate.
Places of Interest
The Olowo's Palace
The Olowo's palace is the largest palace in Africa. The courtyards are designed with quartz pebbles and broken pottery. The palace has 100 courtyards and each of the courtyards represent a particular deity performing a unique function.
Owo Museum of Antiques
The museum of antiques was built in 1968 to house the antiques which were formerly in the Olowo's Palace. The museum is a remarkable site that has?significant archaeological and ethnographic material.?The materials are arranged into three broad sections ? early civilization, archaeological excavations and exhibition gallery. Visiting the museum will expose you to some Yoruba artistry beyond Ile-Ife.
Igbokoda Waterfront
This site is located about 142 km from Akure. It is the longest territorial water in Nigeria and has a fishing terminal. The waterfront offers an excellent location for boating, swimming, sports fishing, picnic, boat regatta, diving and much more.
Staying In Owo City
There are various options for visitors who want to stay in Owo. There are several luxury hotels as well as pocket friendly hotels available.?Some of ?top hotels in the city center include:
At 10,000 per night
At ?6,500 per night
At 5,200 per night
At 5,000 per night Cheaper hotels include:
At 4,050?per night
At ?2,500?per??night

People Who Like Owo City Also Like:
Abeokuta is the largest city in Ogun state. Due to its history, it has always been a site for tourists. One of its most adored edifices is the Olumo Rock, which stands a whopping 137 meters above sea level. other places that entice visitors in Abeokuta are the?Akin Olugbade Social Centre and the Olubaras Palace.
Ibadan is the largest city in West Africa. It has one of the best universities in Nigeria - The University of Ibadan. The city is known for its ancient red roofs which are best viewed from the Bower's Tower. Other places to visit are the Cocoa House, University of Ibadan Zoo, Ventura Mall, Agodi Gardens, e.t.c.
Famous for the Osun-Osogbo festival that comes up every year along Osun river, Osogbo remains a top city for the Yoruba ethnic groups. Interesting places to visit in Osogbo include the Museum of Arts,?Osogbo Arts and Metal Works, Nike Centre for Arts & Culture, and Ataoja Royal Palace.