Travel Guide to Minna City
Minna is the capital city of Niger State, with an estimated population of over 304,000 people. The city experiences extreme weather conditions. Temperatures rise as high as 37 degrees in the first few months in the year, and gradually declines until September when it rises again. The month with the most rainfall in August. The harmattan season lasts from November to January with extreme cold and dry weather. The city has three major markets where everything and anything can be purchased. These markets are A.A Kure Ultra modern market, Bosso market, and Maikunkele market. Some interesting places to visit in Minna are Gurara Waterfall, Museum, Dr. Nnamdi Azikiwe House, the Murtala children park, e.t.c. The best time to visit Minna is around the middle of the?year when the temperature is slightly less hot and accommodating than it usually is.

How To Get To Minna
Niger state is the largest state in Nigeria in terms of land mass, and there are several available transportation options for travelers who intend to get transit across the city and other remote parts of the northern city. As a?visitor, you might decide to travel to Minna by flight or by road.
By Flight
The only airport in Niger state is the Minna Airport, located 10km ?northwest of Minna. Non-stop flights to Minna take less than 1 hour 30 minutes from any airport in Nigeria. The closest International Airport to Minna is the Nnamdi Azikiwe International Airport in Abuja. It is about 130 km drive from the Abuja airport to Minna city. Flight prices largely depend on the cabin option, date of booking and the season of the year.
By Road
The road travel options are the interstate buses, taxis or personal vehicles. Highly expected but Minna has a standard garage fleet that transports travelers to other parts of Nigeria. Interstate buses usually have major parks that move travelers from state to state. Travelers from Abuja to Minna would need to use a taxi.
Major bus parks in Minna
Niger State Transport Sure-P The Young Shall Grow
By Train
This was a relief to know, Being that not many states have this running anymore ?The train?service is functional from some other northern cities like Kaduna and Kano.
Getting Around In Minna
With the availability of bikes, commuter buses,?Keke?napeps, and personal vehicles, getting around Minna is relatively easy.
Bikes
Bikes remain the fastest way to get to the interior areas of Minna. Costing about 100 Naira?for short distances and about 250 ?for long distances. The bike riders start operation in the early hours of the morning and retire at the latter end of the day.
Keke?Napeps
A vehicle that seats four people; three behind, and one by the driver, the tricycle?is popularly known?as?Napep?and is another major means?of getting around Minna city. The?Napep, usually colored green and white, transport passengers to and from the various bus stops in the city. The cost of using the Napep depends on the distance and?it's?usually nothing less than 100?naira?per journey. The?keke?can be chattered like a?taxi and used to carry items.
Taxis
Taxis are the major means of getting around the city. Having taxi stops scattered around the Minna city, navigating the city is less stress than one would expect. Usually, to get to a particular destination, one might need to take 3 different taxis. These taxis act as commuter buses as they do not always carry just one passenger unless they?are?chattered. The average cost of using a taxi is 50 naira.
The?Talba?Buses
The long Talba commuter buses are also options for moving around the city. They usually leave from their bus parks, and they ply some specific popular routes. These buses cost about 20?naira?to use but they are slower than all the aforementioned options because they are long like coaster buses and usually need to get filled up before it moves. Also, they do not ply interior routes.

Things To Do In Minna
The large city sure knows how to keep you excited, and there are a couple of notable activities one can engage in for fun.
Free Things To Do In Minna
Sometimes, it costs almost nothing to have fun. In Minna, one sure free thing to do is to visit the Gurara Waterfall. ?The waterfall is a very peaceful place to be. From the amazing sight of white water to the gentle feel of freshness, the site is simply overwhelming.
How To Spend 48 Hours In The City
The beautiful Minna always awaits visitors, and so once you have hit the city either by flight, by road or train, you are ready for the unforgettable fun-filled experience.
Day 1:
One basic thing you should do once you get into?the city?is to secure a comfortable accommodation. Depending on your budget, there are hosts on hotel options that give you exactly what you want. If you need a classy hotel, then you should go to any of the following Haske Luxury Hotel,?Saftec?Hotel Ltd, Golden Palace Guest Inn, Brighter Suites Limited, or ?Ajuba?Hotels. However, if you need a budget hotel that is still very conducive, then you should go to Amana Guest Inn, Zahamar Guest Place, Farindoki Hotel and Restaurant, Sadia Hotel, or Jama'A Guest Inn. After accommodation is settled, grab something to eat at the?Safara?Foods or Aroma Restaurant. They serve really sumptuous meals. Head to the Gurara waterfall and explore the wonders of nature. Next, visit the Shiroro Dam tourist resort. Enjoy the?nightlife?at the Moodle nightclub. Listen to cool music and hit the dance floor.
Day 2
Wake up to a new day and do a work out at your Hotel's gym facility. Order for breakfast in bed. Then head to the Ultra Modern market to shop. If you feel you prefer to shop at a boutique, then visit?Primeage?Collections.
Hop into?Vicad?restaurant to grab lunch. Hotels usually have swimming pools, so you should enjoy a refreshing swim. At night, enjoy Minna's ?Suya and Masa with chilled Zobo. Then retire to bed early enough to rest before the journey of the next day.
Where To Shop In Minna City
Visitors who want a taste of the main markets in Minna city can go to any of these markets - A.A Kure Ultra modern market, Bosso market and Maikunkele market. The Abdukhadi Kure?ultra modern?market is the largest market in the city of Minna. The market is divided into stores that sell related items in the same region. The items are usually cheaper than one would naturally expect them to be. At the ultra-modern market, household?items, food?items, clothing items, and a lot more are?sighted?once one arrives at the market. For visitors who desire to shop at more structured cloth outlets - boutiques, the options are?Primeage?collections, Monday Uptown Ventures,?Dansmest, and Silver's Explicit Collection.
Places To Eat In Minna City
Most Minna inhabitants are from the Gbagyi tribe, where the predominant occupation is planting yam. As a result of this, the people eat a lot of?tuwo?and pounded yam. Eating the native food is basically cheap, 500?naira?for two persons. At nights, men in bars consuming local alcohol are a popular sight. Their?Tuwo?shinkafa?is a must try for visitors in Minna.
Fast foods,?Bukkas, and Classy restaurants are available
in Minna. It is left for the visitor to decide which is most convenient.
Some Top Restaurants to try in Minna City
Safara?Foods:
?It is located at?2A,?Sanbel?Houseminna, New Bussa. They offer Nigerian dishes, international?delicacies, and assorted confectioneries.
Aroma Restaurant:
?It is located at Broadcasting?road. They offer local?and international cuisines.
Ostrich Bakery Minna:
?It is located at Minna - Zungeru road. They have the sweetest bread and cake. They sell other confectioneries and?yummy ice-cream.
Vicad?Delicacy Restaurant:?
It is?located at?J16 Ibrahim Aliyu road, Dutsen Kura Gwari. Very peculiar to this restaurant is their delicious peppered meat. They also serve rich burger and other local delicacies.
Places Of Interest In The City
The beautiful city of Minna has some top places that visitors should see. They include: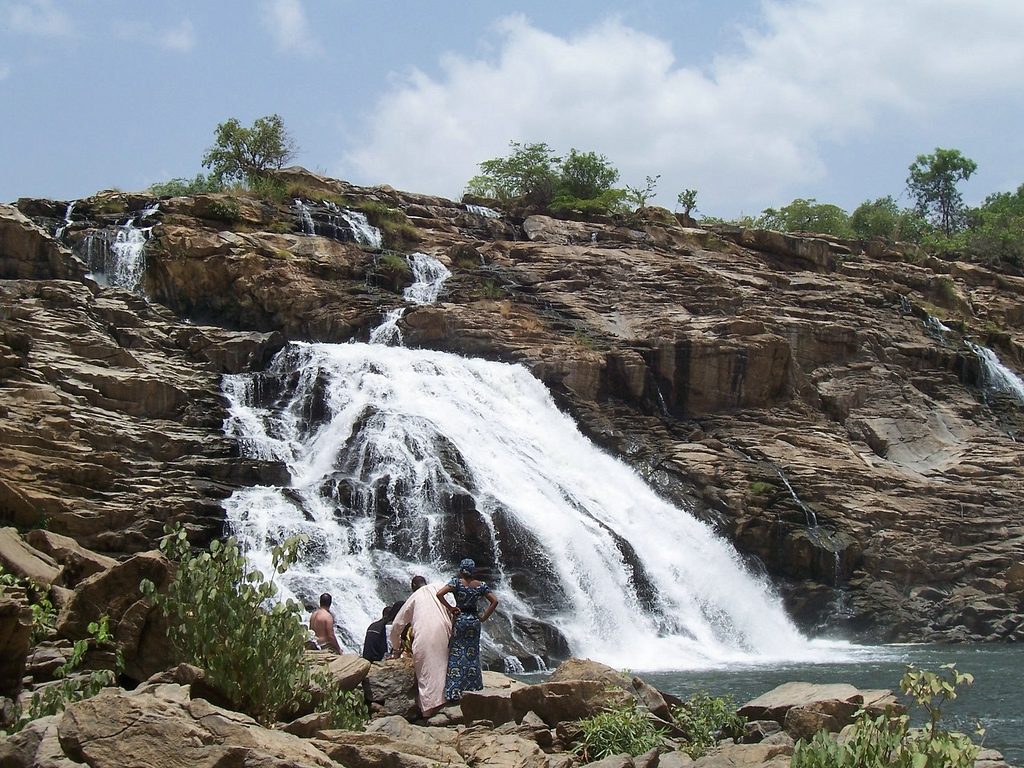 Gurara Waterfalls:
?This magnificent water edifice spans about 200 meters. ?The Gurara?River?is a tributary of the river Niger. During the rainy season, the water level rises, and it becomes a daring attempt to walk across the water, approaching the waterfall itself. Visitors would definitely love being here.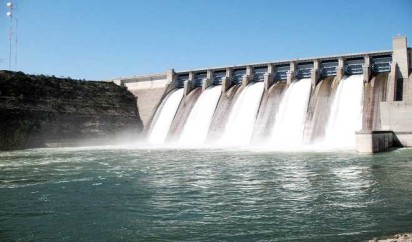 Shiroro Dam Tourist Resort:
?The Shiroro Dam is one of the nation's major electricity-generating hydroelectric?dam stations. A section of the dam has now been made into a resort where visitors and tourists relaxation and have fun.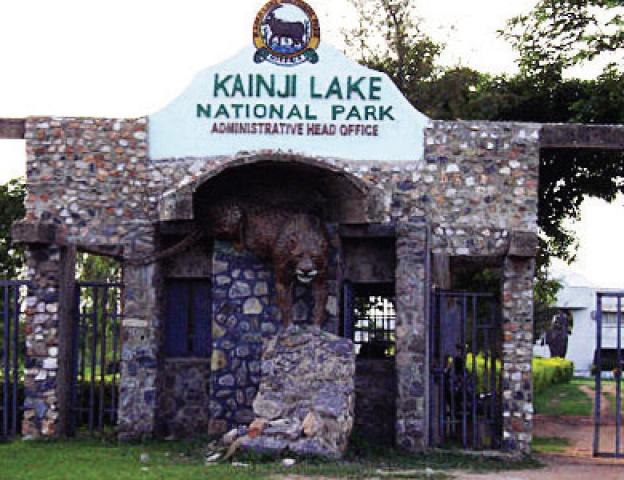 Kainji National Park:?
The Kainji park is another undeniably interesting place to visit in Minna.??Some sections of the park include the Borgu Game Reserve to the west of the?lake and the Zugurma Game Reserve to the southeast. The Kainji National Park is a must-visit.
Staying In Minna City
Minna city is large enough to accommodate visitors ranging from those on official assignments to vacationers and budget?travelers. Accommodation options are not hard to spot out, and even the cheapest ones offer good services. While those are true, these hotels are busier at weekends compared to?weekdays and during any festive periods. Meaning you need to be ahead of everyone to book a place.
Some hotels in the city center include:?
Haske Luxury Hotel
?- 16,000?naira?per night.
Saftec?Hotel Ltd
?- 10,500?naira?per night
Golden Palace Guest Inn?
- 12,000 naira per night.
Brighter Suites Limited
- 8,150 per night
Ajuba?Hotels
?- 7,800?naira?per night.
Some hotel choices near Gurara Waterfalls`
Bab Hab Guest Inn
- 6,000?naira?per night.
Dogon Koli Hotel Annex?
- 6,000?naira?per night.
Brighter Suites Limited?
-7,600 naira per night.
Shiroro Hotel Limited
- 5,995?naira?per night.
Some cheap hotel options:
Amana Guest Inn
- 1,700?naira?per night.
Zahamar Guest Place
?- 1,800?naira per night.
Farindoki Hotel and Restaurant
- 2,000?naira per night.
Sadia Hotel
- 2,000?naira?per night.
Jama'A Guest Inn
- 2,000?naira?per night.
Tips for getting cheaper accommodation
One major tip for getting cheaper accommodation is to be extra diligent when searching for hotels. After?all, you cannot know what a hotel offers unless you experience it first hand. There is no better way to find out the cheap hotels in Minna than to use the internet and find out other people's experiences about the places. For the cheapest hotel rates in Minna, visit Hotels.ng.

People who liked this also like?
Nigeria's capital city is the home of fun and tourism. It features top-rated hotels and interesting places to visit.?It's?the depot of?the popular?'Kilishi', and it is one of the best holiday location options in Nigeria.
Kano is the second largest city in Nigeria, and just like Minna, the city is a commercial hub. The city treats visitors from within and outside the country to some interesting places, sports, and local delicacies.
The metropolis is one of the most popular northern cities. The city which is naturally an interesting place to visit, and time spent?there?is usually memorable. Interesting places to visit in Kaduna?city?include the Matsirga waterfall, the Lord Lugard bridge, the Arewa?house, the first church - St. Bartholomew Anglican Church and a host of others.