What is it Like to Live in Lagos? 10 Things You Should Know
The City of Lagos popularly called ?Eko? by its approximately 21 million?residents, Located in south-west Nigeria. Bordered by?Ogun State to the north and east. To the west, it shares borders with the?Republic of Benin while its southern borders lead to the?Atlantic Ocean.?The city wears many crowns; it is the largest city in Nigeria, one of the fastest growing cities in the world and a major world economic hub. The city has become an important location for African cultural identity.? Lots of festivals are held annually in Lagos, some of them are the?Festac Fair, Eyo Festival,?Lagos Black Heritage Carnival, Eko Carnival, Eko International Film Festival, Seafood Festac Festival, Lagos Photo Festival and The Lagos Jazz Series. So you have decided to visit Lagos or you're still mauling it over and you're wondering what the city could possibly have in store for you? Wonder no more, Here's a comprehensive list for you for ALL you can expect.
1. Lagos is Divided into Two Major Parts
Lagos initially emerged as a?port city with just a collection of islands. These islands are contained in the present day Local Government Areas (LGAs) of; Lagos Island,?Eti-Osa,?Amuwo-Odofin?and?Apapa. The increasing rate of development in the state led to the city growth toward the west of the lagoon to include areas in the present-day?Lagos Mainland,?Ajeromi-Ifelodun?and?Surulere. Present day Lagos is loosely divided into two major districts;
Lagos Island?
is mainly a collection of islands that are separated from each other by creeks and connected by bridges. ?This part of Lagos is where most business activities and entertainment events in Lagos takes place. It houses most of the upscale residential areas in Lagos. The island also contains many of the city's largest wholesale marketplaces (such as the popular?Idumota?and?Balogun Markets).
?
The major urban islands of Lagos are Victoria Island, Lekki, Ikoyi and Marina.
?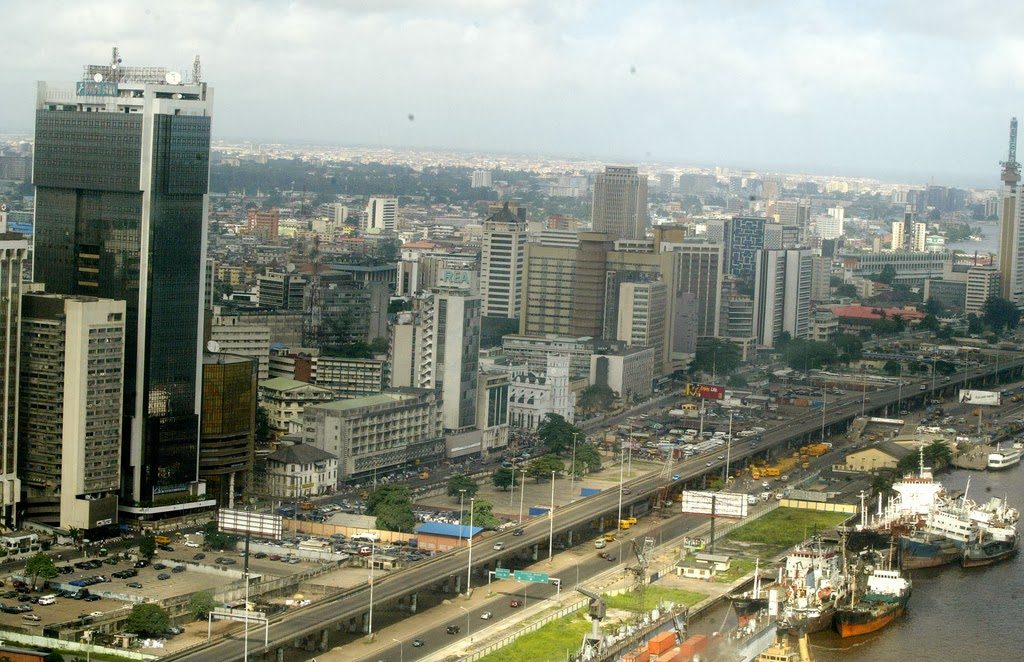 Lagos Mainland?
is known for its music and nightlife. Mainland local government areas?include?Surulere Yaba, and?Ajeromi-Ifelodun. Metropolitan Lagos suburban LGAs include Agege,?Apapa, Alagbado, Ikorodu, Ketu, Mushin,?Oshodi-Isolo?and?Ikeja (which is the capital of Lagos State and the location of?Murtala Muhammed International Airport).

2. The Best Time to Travel to?Visit
The weather in Lagos is mostly humid with a clearly defined rainy season between March and November. The climate is unmistakably tropical although the humidity is a little less in December and January due to the harmattan that dries the atmosphere. Putting all of this into consideration, the best time to visit the city would between December and March. During this period, the weather is warm and less humid, as a result of the Harmattan winds. It is advisable to avoid the city during the rainy months; from May to October, as it is a dreary time of year to explore the city.
3. Prepare for Beautiful Sandy Beaches
The coastal city of Lagos, Nigeria has several sandy beaches along the Atlantic Ocean's shores. ?A few of such beaches are Elegushi Beach, Badagry beach, Oniru Beach, Bar Beach, Tarkwa Bay and Alpha Beach. It also has several private beach resorts including Inagbe Grand Beach Resort and several others.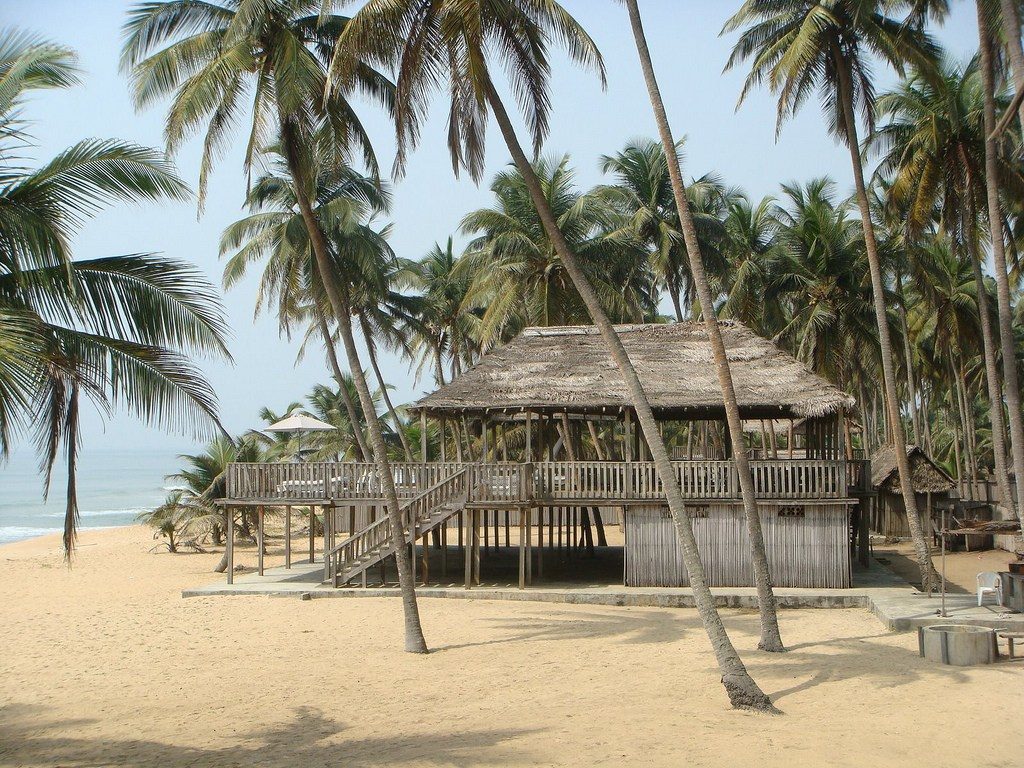 4. How to Get to Lagos
Air
Lagos is served by?Murtala Mohammed International Airport (or MMA as it is popularly called). ?The airport is one of the largest and?busiest airports in Africa?and the top international air passenger gateway to Nigeria.?The airport is the main hub of Medview Airline and Arik Air. Other major airlines such as; British Airways, Virgin Atlantic, KLM, Air France, Lufthansa.Turkish Airlines, etc operate daily flights to Murtala Mohammed Airport from all over the globe.
Road
Road transportation is the most common option used by domestic travellers to get into Lagos. You may choose to make use of your private vehicle or travel with a transport company. Luxury bus operators like ABC Transport,
Chisco Transport
,
Peace Mass Transit?
and
Young Shall Grow
?Motors offer day trips from major cities in Nigeria into Lagos.The price for this bus fares ranges from N7,000 to N10,000. Trips from far locations?like Abuja and Kano take up to 10-14 hours.
5. Getting around in Lagos
There are several ways to get around the bustling city.
By Bus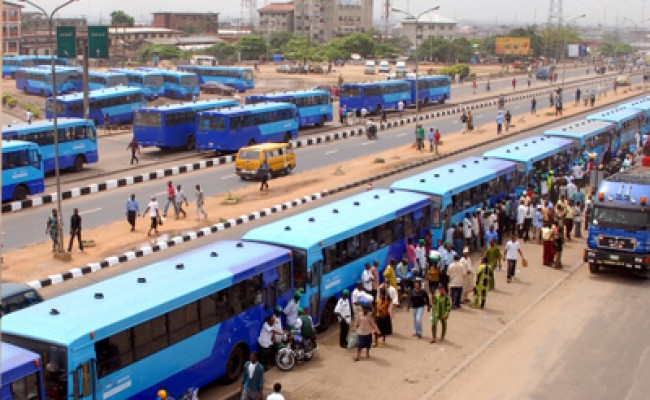 Lagos has one of the largest and most extensive road networks in West Africa. Various parts of the city are linked by the city's many highways and bridges.?Yet its highways are usually?congested?during peak hours, due in part to the geography of the city, as well as to its explosive population growth. The city of Lagos has a?bus rapid transit (BRT) system which operates along eight routes using specially designated?bus lanes which run through the city. There are also other buses available known as
Danfo
, which travel all routes in the city. Aside from the above mentioned, other arbitrary?passenger buses exist. These uses are however not licensed by the state government. Caution is advised, should you choose to make use of them.
By Ferry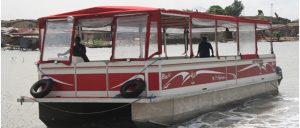 Lagos State Ferry Services Corporation?runs a few regular routes between Lagos Island and Lagos Mainland. These routes are served by modern ferries and wharves. Private boats also run passenger services on the lagoon and on some creeks.
By Taxi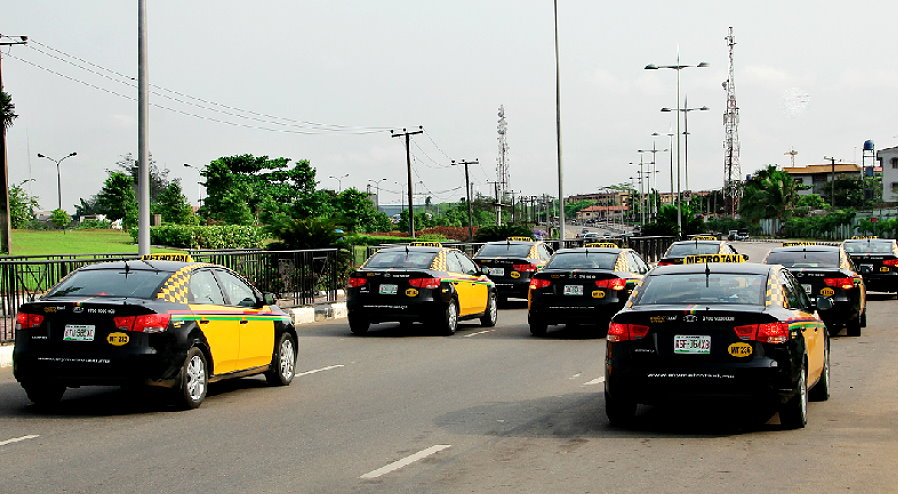 There are 4 major types of taxi or cabs available in Lagos. These provide different quality of comfort for the rider, are available at different locations and have varying costs. The Blue cabs are the official airport taxis, the Metro cabs provide an exclusive service and can be reached on any of their designated numbers. Yellow cabs with black stripes are taxis common to the city, they are sometimes prevented from entering private estates during late hours. The city also has ride-hailing services like Uber, Taxify, Smart Cab and Oga Taxi. These allow people request a taxi online and are safe and convenient.
Average Cost Of Transportation in Lagos
The cost of transportation in Lagos varies greatly depending on the distance of the city and it is also unstable due to the economy of the city. The cost of public transportation ranges from N50 to N500 depending on the distance of travel. Cab fare range from N1,000 to N8,000.
6. Things to do in Lagos
To get the full experience, there are some places you absolutely have to visit and some things you must try. There are a number of shopping centres and leisure tourist attractions, rich in cultural history which the city has to offer. Tourists here will always find something to suit their tastes. Top places to visit Include:
KM 19 Lagos- Epe Expressway Opening hours: 8.30am - 5.00pm, including weekends and public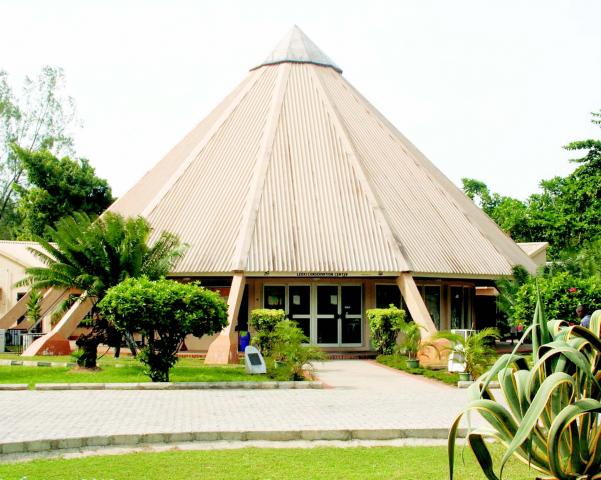 ?The Lekki Conservation Centre (LCC) Is a 79-hectare urban nature park extending from KM 19 along the Lekki- Epe Expressway to the outskirts of Okun Ibeju Village, Eti-Osa in Lagos Island. Access the park through the Lekki ? Epe Expressway.
Things to do at Lekki Conservation Centre
401 ? meter long canopy walkway: One of the most scenic attractions in Lagos, this canopy walkway is reputed to be the longest in Africa. The walkway has the entry & exit portals connecting six towers to unique view of the park?s habitat
The family park
Floor games, which include Ludo, Snakes and Ladder, Chess and Draught
Six and eight seater family huts
Plot 1376, Tiamiyu Savage, Off Ahmadu Bello Way, Victoria Island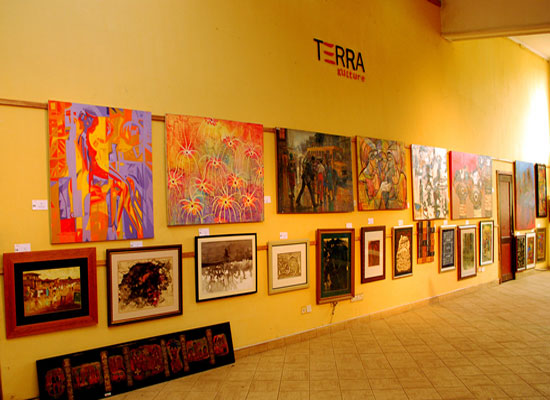 Terra Kulture is an arts and culture centre in Lagos that consist of an indigenous art, food and literature. It houses an event centre theatre for the performing arts. Terra Kulture has been home to numerous art exhibitions, book readings, plays and language classes since its creation in 2014. Terra Kulture is also one of two art auction houses in Nigeria. If you are a lover?of art, learning and Nigerian cuisine,?consider stopping by at Terra Kulture for a memorable experience.

133 Ahmadu Bello Way, Victoria Island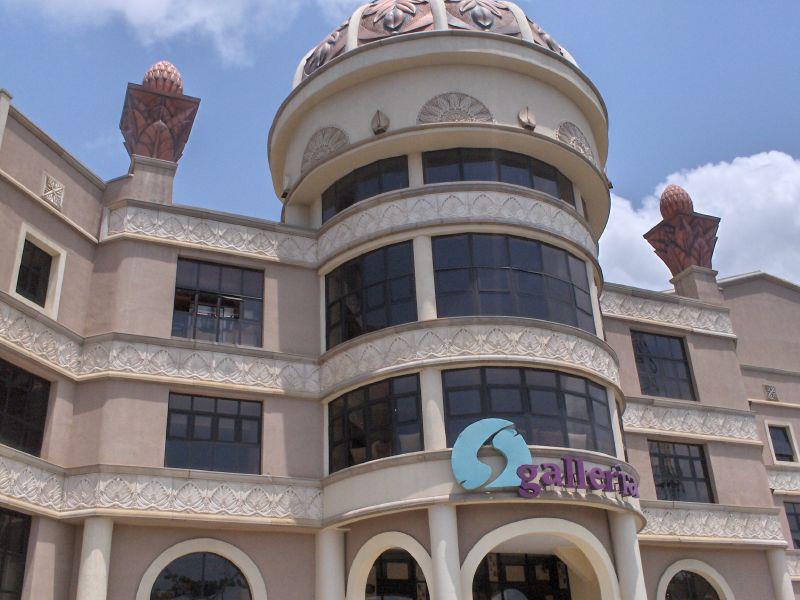 Silverbird Galleria is a shopping and entertainment centre located on Victoria Island.? Consisting of a five-screen Cineplex and other retail, the Silverbird Galleria is an excellent relaxation spot. The Galleria is also home to various intercontinental restaurants. You will especially love the evening salsa session at the Galleria's atrium.
Kalakuta Museum
Balogun, Obafemi Awolowo Way, Ikeja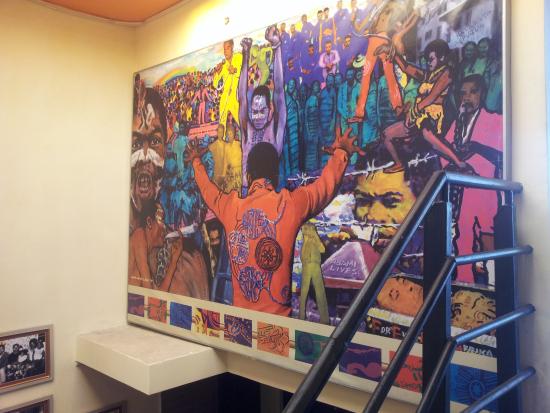 The Kalakuta Museum serves as both a ?museum and final resting place of the late Afrobeat icon; Fela Anikulapo Kuti. It is the go-to place for anyone interested in the life and times of the great music legend. Some of the items on display include over 3,000 of his clothing items, his musical instruments, and the room where he died in 1997. You may also food and drinks such as the local Nigerian liquor; palm wine. at the rooftop.
7. What ?Do When You Have Only?48 hours to Spend in the City?? ? ? ? ? ? ? ? ? ?
The buzzing,?energetic and fast-paced city of Lagos may seem a little overwhelming, especially if you only have a few days to stay. If you?re in Lagos for a limited time and still want to get a good taste of what the city has to offer,?we've got a helpful guide for you. First, find a nice hotel on the Lagos Island and head over to
?Terra Kulture.?
Victoria Island is popular for its numerous financial institutions, swanky hotels, food, and awesome relaxation spots. One of those spots is Terra Kulture, a beautiful cultural and art centre located on...
read more in our 48 Hours in Lagos article
8. Places to Eat
Local delicacies to try while in Lagos include;
Eba
and
Egusi soup
,
Amala
and
Ewedu soup
,
Jollof
rice,
Ofada
rice,
Suya
and Fried plantain (popularly called
dodo
). If you are looking for cheap food or would like to try local delicacies, it is advised that you try the local restaurants or
bukas
. The average cost of food ranges from N250 to N10,000 per meal, depending on where you decide to eat. Food lovers visiting the city have a lot of restaurants to pick from irrespective of the type of cuisine. Below are a few options in the Lagos Mainland and Lagos Island.
The Jazz Hole
Shop No. 168, Awolowo Rd, Ikoyi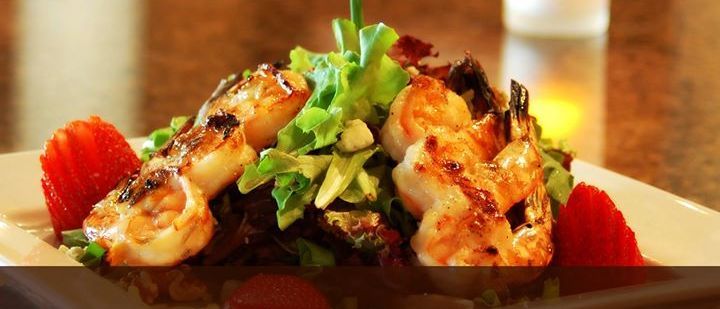 Located in Ikoyi, the Jazz Hole serves as restaurant, cafe, music and bookstore all fused into one. A good meal at the Jazz Hole typically costs between N2,000 to N5,000 for an individual and they are open between 10:00 am to 8:00 pm.
Jevenik Restaurant
No 21, Isaac John Street, Ikeja 14b, Agoro Odiyan Street, Off Adeola Odeku, Victoria Island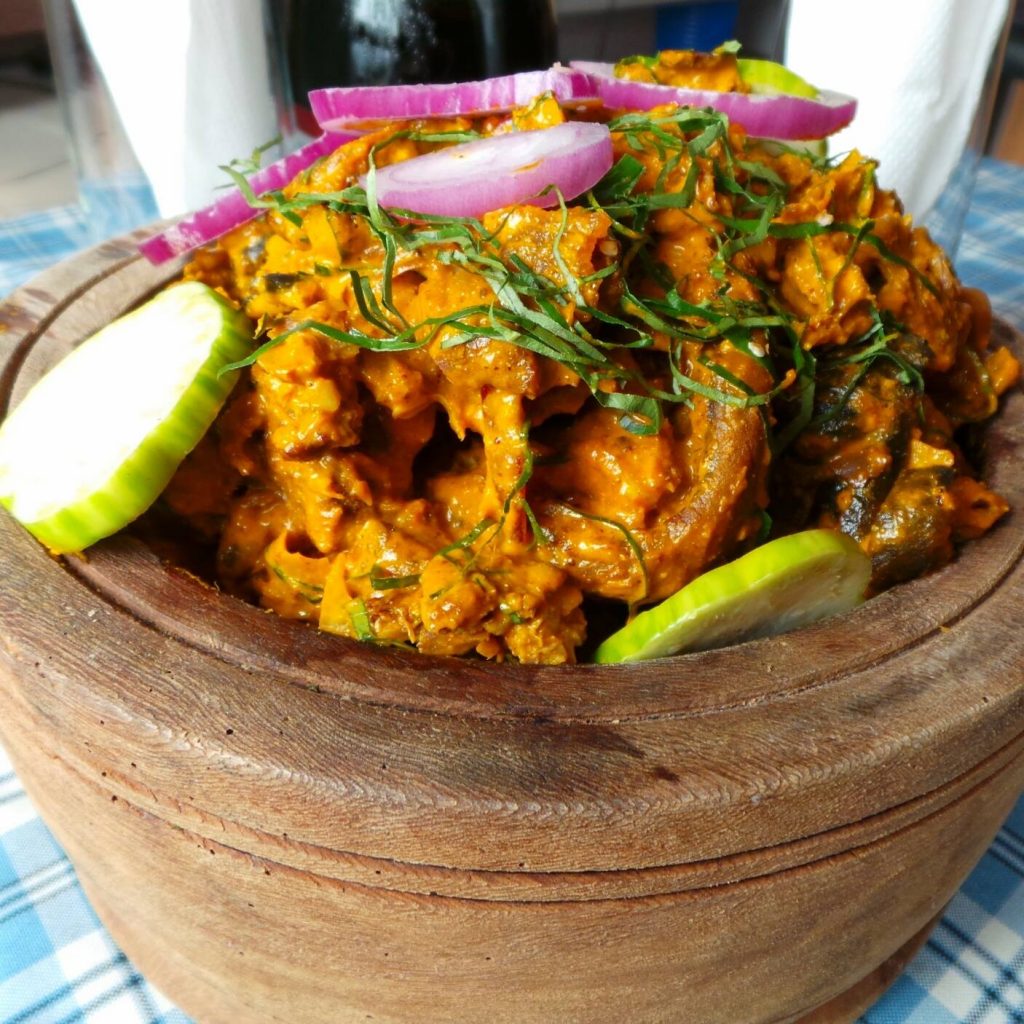 Jevenik Restaurant, located both in Lagos Island (Victoria Island) and Lagos Mainland (Ikeja). In both locations, the restaurant offers sales and delivery of Nigerian/African dishes. A meal at Jevenik Restaurant will cost an average of N950. Opening hours:?9:00 am to 10:00 pm.
9. Where to Shop
There are tonnes of places to shop in Lagos. If you want to shop like a real Lagosian, the?open-air markets mentioned earlier are the places you should go. ?Some of the notable markets are;
Balogun market:
known for wholesale goods
Alaba market:
?popular for electronics
Computer Village
is the home of ICT; phones, laptops and other gadgets are purchased and repaired here.
Mile 12 market
is the primary food market in Lagos.You'll be able to purchase locally made products, art, and other forms of souvenirs, along with items from all over the world. There are also various malls available in Lagos, they include;
Located at No. 1 BIS Way, Lekki, Lagos Palms Shopping Mall comprises of 21,000 square meters of retail space. The Palms Shopping Mall is one of the largest shopping centres in the country comprising of two large department stores, a cinema, several bank and telecom outlets, local and international apparel retailers and food courts. The Palms shopping mall is ideal for window shoppers, business travellers looking for a spot and visitors travelling on vacation.
174 / 194, Obafemi Awolowo way, Alausa, Ikeja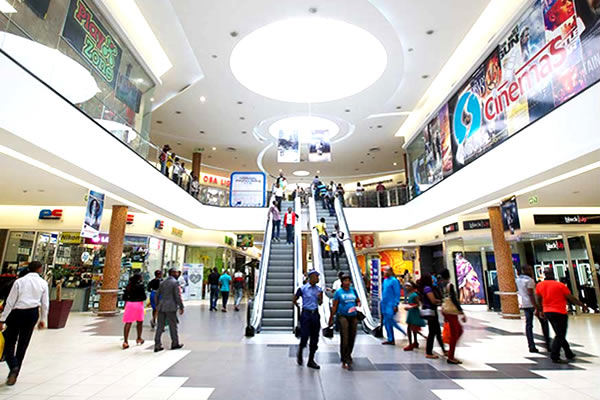 The mall has a five-screen cinema, a department store, banks, cafes, bars, casual dining restaurants, pharmacies and ice cream shops.?The mall has a five-screen cinema, a department store, banks, cafes, bars, casual dining restaurants, pharmacies and ice cream shops. This mall is wonderful for all categories of travellers and families on vacation.
10. Where to Stay in Lagos
Lagos has a wide variety of hotels suitable for all tastes and budgets. The city offers a mixture of local luxury hotels such as?
Eko Hotels and Suites
and
Federal Palace Hotel
, and global chain hotels such as
Intercontinental Hotel
,
Sheraton

,
and
Four Points by Sheraton
. Budget hotels available include
Sweet Life Home
,?
The Blowfish Hotel
?and?
Tivoli Garden Hotel
. There is no better time to consider investing in real estate than now. Looking for where to buy houses in Lagos? find out about
house for sale in Ikoyi
,
house for sale in Lekki
,
house for sale in Ajah
and
House for sale in Ikeja.
If you are looking? outside Lagos, you can find out about
house for sale in Abuja.

People who liked this also like...
If you would love to explore Lagos on a budget, there are various historic places you can visit for free. All you?ll need is an explorer?s eye and a camera. Here are things to do in Lagos.
Unarguably the most economically active and socially diverse state in Nigeria, Lagos state is strategically positioned as the major convergence points for all other parts of the country and also the main entry point to the rest of the world.?Just in case you find yourself in the city of Lagos at any time of the year, these destinations are definitely worth visiting.
Lagos offers a lot of fun things to do. Cinemas are fast becoming one of the hottest hangout places for family and friends.It offers a lot of thrilling emotions and relaxation. A movie freak or looking for a good spot to have a good time with friends and families? Here is a list of the top five cinemas to visit in Lagos.