Travel Guide to Lokoja City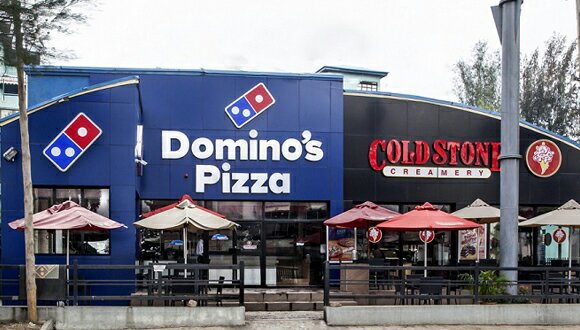 Lokoja, a City enclosed in between a couple of northern and southern Nigerian states, also?the capital of?Kogi State. Apart from its interesting local tribes: Bassa Nge, Igala and the Ebira, it is very famous for being the confluence point of the Niger and Benue Rivers. The City has a Tropical Savannah Climate with an annual average temperature of 34 degrees centigrade. The total estimated population of the City is around 3.2 million inhabitants with a majority of this populace spread across the State?s dominant ethnic groups which include the Bassa Nge, the Yoruba, Igala and the Ebira. The city has a number of Markets which include the Kogi International Market, New Market and the Kpata Market where Residents and Visitors to the City can purchase a variety of commodities. Variety of homegrown dishes include the Oje oskapa and Obo ewga?a local name for rice and beans soup served with goat meat and catfish, cassava meal served with ukhoyo soup, and the Afiame Soup. There are a number of special events and festivals which attract audiences from different places and climes to the city. A couple of these festivals include;
The Donkwo (Also referred to as Danko) Fishing Festival, an annual fishing festival held along the River Niger
Agbo Masquerade festival celebrated annually by the Oworo people
Oro/Egungun festival celebrated by the Okun people.
Kogi State offers a favourable year-round weather plus an all season favourable business and social climate and hence there isn?t really the best time to travel to the City but prospective travellers to Lokoja would be best served to make their journeys during any of the City?s numerous festivities.

How To Get To Lokoja
There is a range of options available to prospective travelers to Lokoja to explore in getting to the Confluence City and these travel options include:
Traveling By Air
The State of Kogi has an Airstrip located at Ajaokuta that hosts a small number of unconventional flights that people traveling to Lokoja could utilize. However, the City and the even the mother state does not have a fully functional conventional Airport so prospective travelers to Kogi who wish to access the City by Air might want to consider flying to the Nnamdi Azikiwe International Airport in Abuja and from there complete the 202 kilometers road journey to Lokoja. The average cost of getting to Lokoja by Air from the different parts of Nigeria is 22,000 naira.
Traveling To By Road
The city is linked by road to other places within the state such as Okene, Ofugu-inye and Abaji and cities such as Abuja, Ilorin, and Makurdi. A number of Bus Mass Transit Companies offer bus shuttle services from various cities in Nigeria to Lokoja. Also, private transporters also convey people from different parts of Kogi State to Lokoja. Popular Mass transit operators like Peace Mass transit and ABC transport services limited offer bus shuttle services from different parts of Nigeria to Lokoja. Major bus parks of bus transport service providers to Lokoja include the ABC transport limited bus park at 178 Bello Hameed way and the Peace Mass transit terminal situated along the Abuja-Lokoja Expressway, Tagiri. The average cost of getting to Lokoja by Road from different parts of Nigeria is 4500 depending which part of the country the traveler is initiating his/her journey from.
Getting Around In Lokoja
Getting around within the Lokoja Metropolis is relatively easy. The City offers a range of intra-city transportation options which residents and Visitors can utilise in getting to their respective destinations within the City. There are the commercial motorcycles, the tricycles, the mini-buses and the taxi cabs. The motorbikes which have no particular routes are often used by commuters for covering short distances at an average cost of 100 Naira. The tricycles, the minibuses and the public cabs run on specific routes within the City for an average price of 100 Naira. However, the tricycles and Cabs are available for charter by commuters at a more expensive rate ranging from 1000 to 3000 naira depending on the distance to be covered. This service is popularly referred to as ?drop? in Lokoja.
Things To Do In Lokoja
The City of Lokoja offers Visitors a variety of activities to indulge in which are usually fun and entertaining. From sightseeing to shopping and attending any of the City?s numerous festivals, Visitors to Lokoja are guaranteed an exciting and thoroughly fun-filled experience.
Free Things To Do In Lokoja
Visitors to Lokoja who are on a constrained budget can still have maximum fun within the City by engaging in the following free and inexpensive activities. (1) Visit important landmarks like;
The European Cemetery
,
World War Cenotaph
,
the Iron of Liberty

,
the Union Jack hosting Site,
the?Confluence of the Niger and Benue Rivers
(2) Attend and Participate in any of the City?s numerous festivals such as the Donkwo fishing festival and the Agbo Masquerade Festival. (3) Visit any of the City?s numerous places of worship such as the prestigious St. Francis of Assissi Catholic Church in Lonkogoma and the Central Mosque in Okene.
How To Spend A Weekend In Lokoja
The thrills offered by the City of Lokoja are quite numerous and cannot be totally explored in such a short period as 72 hours. However, we have come up with this guide to help Visitors to Lokoja who are in a limited time frame within the City to get as much entertainment as possible before the expiration of their stay. (1) Visit the City?s most notable Landmarks such as the Confluence of the Rivers Niger and Benue which is where the two Rivers meet at the Lowland near the Pati Ridge Hill. Inikpe Statue, erected in honour of the pioneering King of the Igala Kingdom who was buried alive for the purpose of restoring peace to the then troubled land. The Iron of Liberty which is where Slave traders set their slaves free. (2) Enjoy a boat ride across the City?s waterways. (3) Sample the numerous homegrown and great tasting Cuisines of Lokoja. (4) Enjoy a Cab ride around the City. (5) Lodge in an exquisite Hotel.
Where To Shop In Lokoja
Lokoja offers a range of options for Visitors who wish to purchase any type of commodity within the City. Shopping Malls in Lokoja include
The Barbie Supermarket
Located along Aliu Atta road where customers can purchase a variety of items ranging from groceries, edibles and kiddies toys.
Toby?s Shopping Mall
Which offers Customers a range of items including clothing and Household items and is located opposite Aneibo Quarters ALONG Ganaja Road.
Other shopping Malls In City include the:
Avenue Plaza
Dominion Plaza and the
Destiny Garden Plaza.

Visitors to the City can also make their desired purchases from the any of the City?s numerous markets which include: The Kogi International Market where buyers can get virtually every item ranging from foodstuff to clothing items and household items. The Obasanjo Market located along Ankpa Road in the heart of Lokoja where Customers can purchase a variety of food items and other commodities. Other notable markets in Lokoja include the New Market and Ikoyi Market.
Places To Eat In Lokoja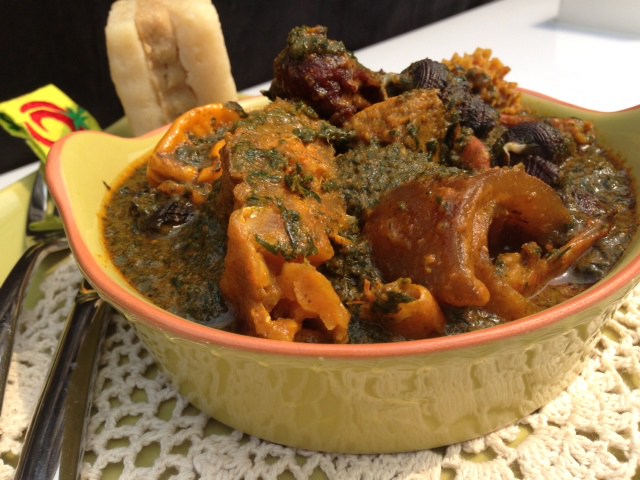 The City of Lokoja offers Visitors an array of nice eateries to choose from. These Eateries include Restaurants and the roadside food, vendors. These offer a plethora of homegrown and foreign dishes to the Customer. Prominent among these Eateries situated in Lokoja is:
Misi T Restaurant and Bakery
Which is located at block 1, Aliyu Attah Road and is extremely popular for serving great-tasting Nigerian dishes, Continental Cuisines, plus Pastries in a serene and ultra-comfortable atmosphere.
The Xperience Kitchen
Which is situated in Felele area along the Lokoja Okene expressway. This fast food joint offers Customers a menu of traditional meals and other great tasting dishes and snacks.
Other popular places where Visitors to Lokoja can eat include:
The Gilead?s Barbequed Fish
Stella Exclusive Restaurant and the Glorious Restaurant.
The average cost of food at these and other restaurants and fast food spots in Lokoja is 1000 naira. A decent meal accessed by Visitors at many of the City?s numerous roadside food vendors at an average cost of 250 Naira. Delicacies that Visitors to Lokoja can try out during the periods of their stay within the City include native soups such as the Ukhoyo and Afiame Soups best served with Eba, fufu or pounded yam and other popular local foods like the Oje Oskapa and the Obo Ewga.
Nightlife In Lokoja
Lokoja City has a vibrant nightlife occasioned by the presence of several pubs, nightclubs, Bars/lounges plus other night hang out spots. These include the Lounge July 17 Enterprises located at No 1 Inoziomi Layout, Okene. This popular night hang out spot offers its guests excellent music mixes with top-notch disc jockeys, an assortment of wines,?spirits, and other beverages, plus small chops like grilled chicken and barbequed fish.
Mari-Vine Restaurant and Bar
Located along Marine Road. This Restaurant and Bar offers customers fast foods like goat meat and catfish pepper soup, suya and barbequed fish plus an array of choice alcoholic and non-alcoholic beverages.
Other Popular Night Hangout Spots In Lokoja Include
The Zion Confluence Joint
The Juket Hotel Night Club and the
Ufedo Night Club.
Places Of Interest In Lokoja
The City of Lokoja has several Places of interest which are guaranteed to make a lasting impact on Visitors. Some of these Places of Interest include: The Confluence point of Nigeria?s two biggest Rivers which are the Rivers Niger and Benue at Pati Ridge Hills The Osome Falls situated at Ukpogo and has a height of about 50 metres. The Pati Mountain which towers above the City and provides a great view of the nearby Confluence point The Palace of the deceased Attah of Ebira which provides tourists with an ancient and architectural masterpiece. The European Colonial Cemeteries where the remains of most dead British colonial masters were laid to rest.
Staying In Lokoja
The city offers Visitors an array of temporary accommodation options to choose from. The City has several Hotels, Guest Houses and Inns coming at different price ranges.
Cheap Hotels suited for Low budget travellers ?include the:
This Hotel offers basic hotel services such as spacious rooms, comfortable beds, regular power supply and adequate security.
A guest house located behind the INEC Office in Lokoja and provides Guests with basic hospitality services at affordable prices. The average price of spending one night at Hotels in this category is 3000 naira.
Medium Cost Hotels in Lokoja include
Located beside the Bishop?s Court, Lokoja, Kogi State. This Hotel offers a Bar, steady power and security at fairly moderate prices.
Situated at No 23 Kunama Crescent, GRA. This Hotel offers great services including an outdoor pool, fully air-conditioned rooms and flat screen television sets. The average cost of spending a night in hotels that fall under this category in Lokoja is 6500 naira.
Visitors to Lokoja who are on a high budget can lodge at Hotels like
Located at no 1/5 Kunama Crescent and offers guests a variety of services such as gym facilities, restaurant and round the clock room service. The average Cost of lodging for a night at facilities that fall under this category is 17,000 naira. Source for cheaper hotels in Lokoja from the hotels.ng website. Hotel accommodations can be difficult to secure during festive seasons in Lokoja due to the mass influx of people into the City.

People who liked also like...
Makurdi is the Capital City of Benue State found in the North Central geopolitical zone of Nigeria. Popularly referred to as the food basket of the Nation.?The City is suitable for all-year-round visits and offers a greater feel of the City and a deeper insight into the City?s rich Cultural heritage.
Ilorin is the capital City of Kwara State which is domiciled in the North Central geopolitical zone of Nigeria.??The City of Ilorin boasts several landmarks and tourist attractions which include the Dada Pottery, the Emir?s Palace, e.t.c. Ilorin also has a rich cultural flavor showcased in its numerous festivals.
Akure is the trade center for a farming as it has food and cash crops such as cocoa, yams, cassava, corn, tobacco and cotton. A city with various and liberal religious leanings, the city is one that welcomes visitors fro various religious backgrounds. The city also has favourable weather conditions.