Lekki: 7 Things You Need to Know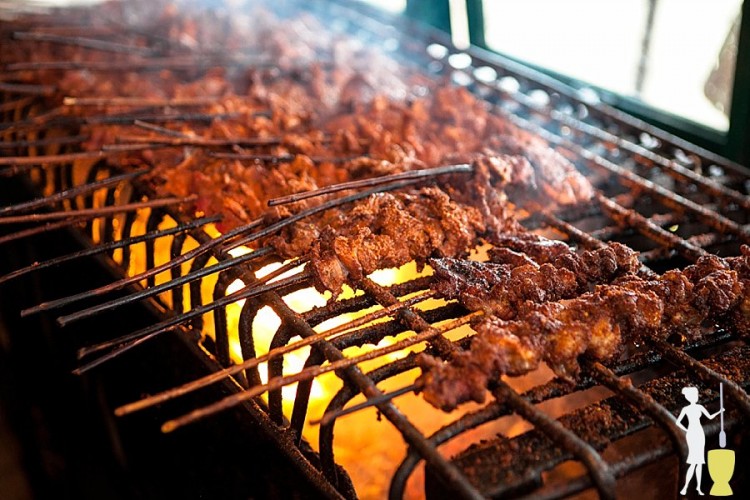 Lekki, located to the east of Lagos State. A newly formed city, gradually taking shape day by day. Lekki is gradually becoming the entertainment hub of Lagos state with new entertainment centres popping up almost monthly. Locals of Lagos and visitors all hold Lekki in high regard as the where the creme de la creme or people, houses, and fun is located in Lagos. The city is, however, a lot more than it seems on the surface. Here are a few things of note about Lekki that visitor might find interesting.
1. Lekki is Divided into Several Parts
The residential project in the city is divided into Phases 1&2. Thus Lekki Phase 1 is been completed, with Phase 2 nearing completion. In between Phase 1 and 2, there are other privately developed residential estates and sub-Local Government Areas. Some of these areas like Elegushi have both political and traditional institutions governing them. Some notable housing estates include; Carlton Gate Estate, Lekki Gardens, and NICON Estate. In sum, Lekki currently houses several Estates, gated residential developments, agricultural farmlands, a Free Trade Zone, with an airport, and a sea port under construction.

2. Best Time to Visit Lekki
The best time to visit the city for recreational purposes in March because the weather is definitely the best for swimming in the seas. For business purpose, February and December are the best periods to travel. There is no rain during this period and the city experiences temperate weather. You are guaranteed to have fun every day of the week in Lekki City. However, for visitors looking to mingle or network the best time to travel to Lekki is on a Friday night/ weekends. Most spots are packed during this period. A large number of events take place in Lekki City such as; BBQ Night at Eko Hotel and Suites, MVP Lagos Fridays, Retro Thursdays, Free Pass Friday and Nigeria Fashion Expo.
3. Lekki is not for the Faint of Pocket
Lekki Phase 1 and its neighbour have a reputation for being some of the most expensive real estate assets in Lagos State. It is generally regarded as a high brow area, home to the affluent and rich inhabitants of Lagos. Cost of living is also notably higher than other parts of Lagos. The city is not completely intimidating as its environs are simple, classy and serene. Visitors are bound to have fun in the area as there are numerous opportunities for fun including several numbers of beaches and resorts around the location, a very bubbly nightlife and lots of music shows held frequently.
4. How People Get Around Lekki
Not everyone in Lekki has his own brand new SUV or a personal vehicle and they all get by fine. There are various means of transportation for getting around Lekki. You can decide to take a cab/ Uber, a bus (Danfo) or a motorcycle (Okada). The choice of transportation depends mainly on your preference and budget.
Taking a cab around Lekki City is the most convenient means to move around the city. The major downside to this option is that it is more expensive than the other means of transportation. Cabs can be found at any cab park or you can wave/ stop them along the road if there is no passenger inside.
Uber: Lekki city is a high brow area in Lagos State, and so most inhabitants prefer to use the Uber for its comfort and style.
Buses are also a popular means of moving around within the city. Be sure to know the nearest bus stop to your location to avoid losing your way around.
Motorcycles are available for moving around within the neighbourhoods only. They have been banned from plying major roads within Lagos State.
Average cost of transportation
The cost of transportation varies greatly depending on the distance of your journey. Danfo buses range from N100 to N350 Keke Napep range from N50 to N150 Okada range from N100 to N400 Taxis and Ubers range from N1000 to N7000. If you are planning to take a flight to Lekki, the closest airport to Lekki is the Murtala Muhammed International Airport (MMIA) in Ikeja. The distance from MMIA in Ikeja to Lekki is approximately 52.3km, so you will need to take a cab, Uber or bus from the airport to get into the City. Major bus parks in Lekki include;
ABC Lekki booking office
, Edegbe Motors, E. Ekesons Motors,
Chisco Transport Company
,
God is Good Motors
,
GUO Transport Ajah Terminal
, and NSIK motors. The Lagos Railway terminus station serves the whole of Lagos state, it operates several routes along the Nigerian Railway Corridor. The eastern corridor serves the emerging development along the Lekki to Epe Axis and the Marina to Lekki axis.
5. Things To do in Lekki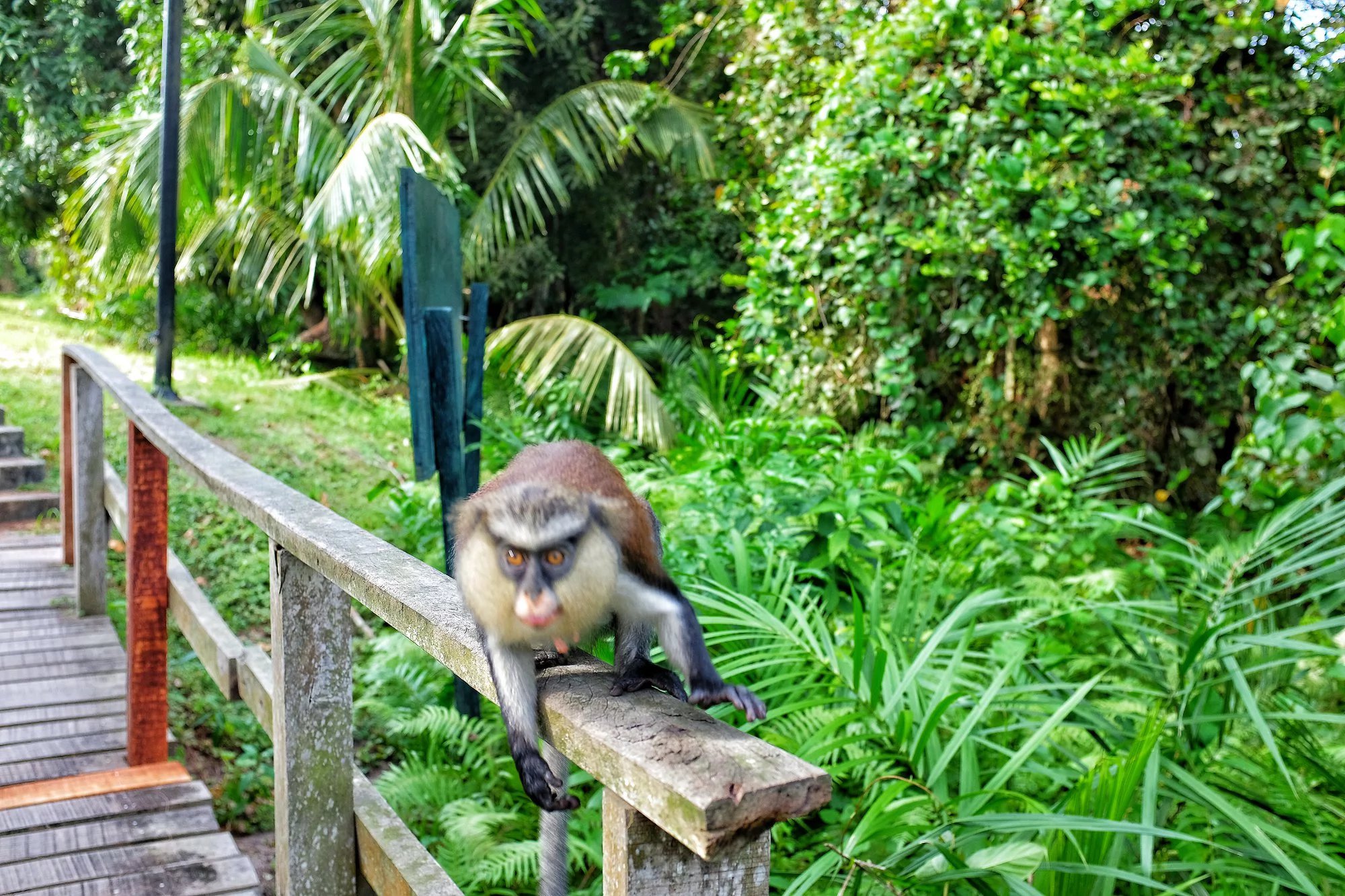 From shopping mall, beaches, clubs, resorts, restaurant, parks and leisure centres, this city is the perfect entertainment hub for visitors. Tourists are guaranteed to find a number of activities to make their stay fun and interesting.
Tour Nike?s Art Gallery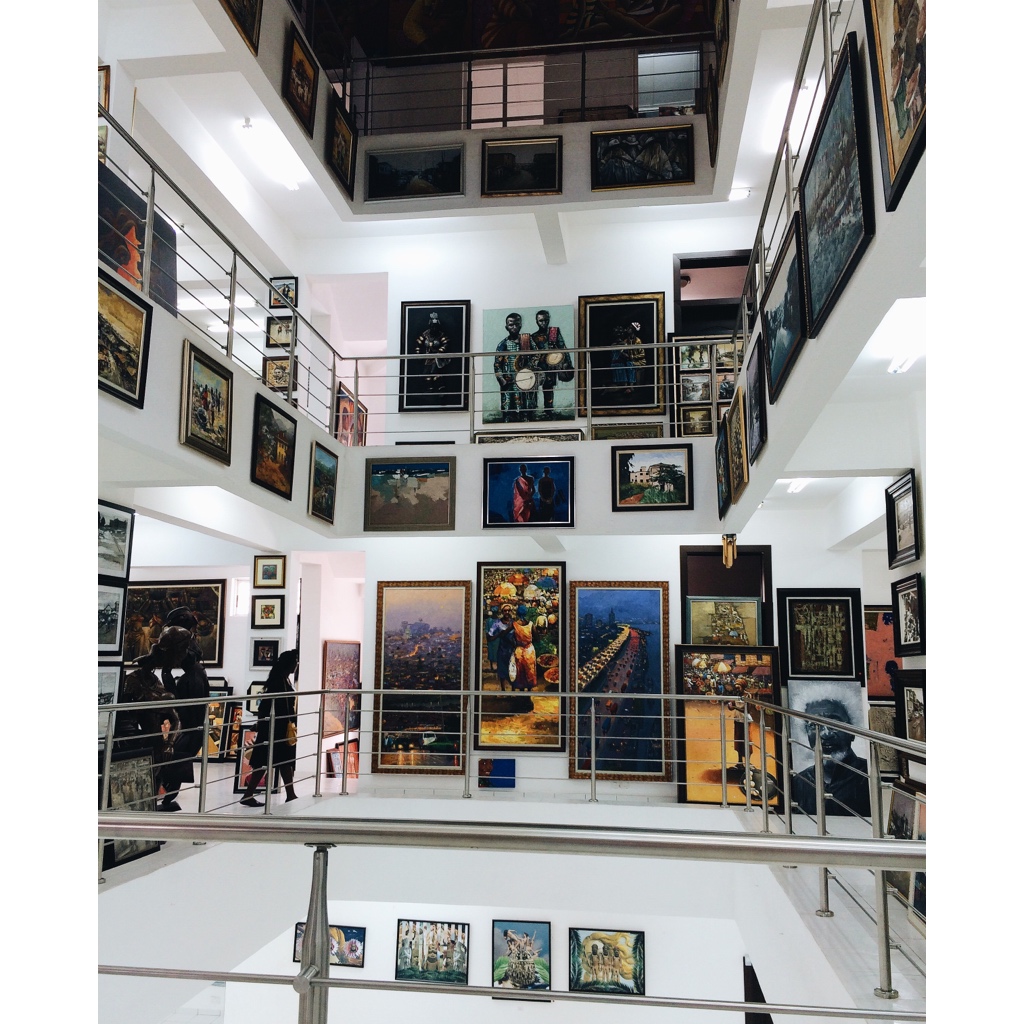 The Nike Art Gallery is a five-story art gallery located in Lekki Phase 1. Arguably housing one of the largest art collections on the continent of Africa, the Nike Art Gallery allows you to explore its display free of charge. You can enjoy the diverse collection of artwork, textile museum and occasional art exhibitions. There are lots of affordable souvenirs available around Nigeria and Africa that you could also buy for your loved ones at the gift store. The gallery is open from 10:00 am to 6:00 pm daily.
Walk on the Sandy Beaches in Lekki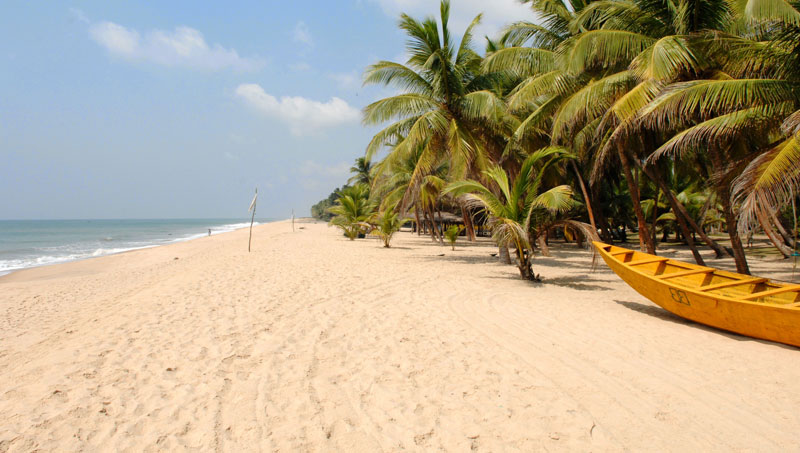 Being a coastal city, Lagos is home to numerous beaches. Most the public beaches in
Lagos
can be found along the Lekki Peninsula. Some of them include
Elegushi Royal Beach
,
Eleko beach
,
Atican beach,
and
Oniru beach
. These beaches are excellent for leisure picnics and relaxation. The beaches are also transformed at night, especially on the weekends, when many people come to the shores to have a drink and have some fun. A beach hangout is great for a couple's getaway or a group hangout, and also great for your pocket.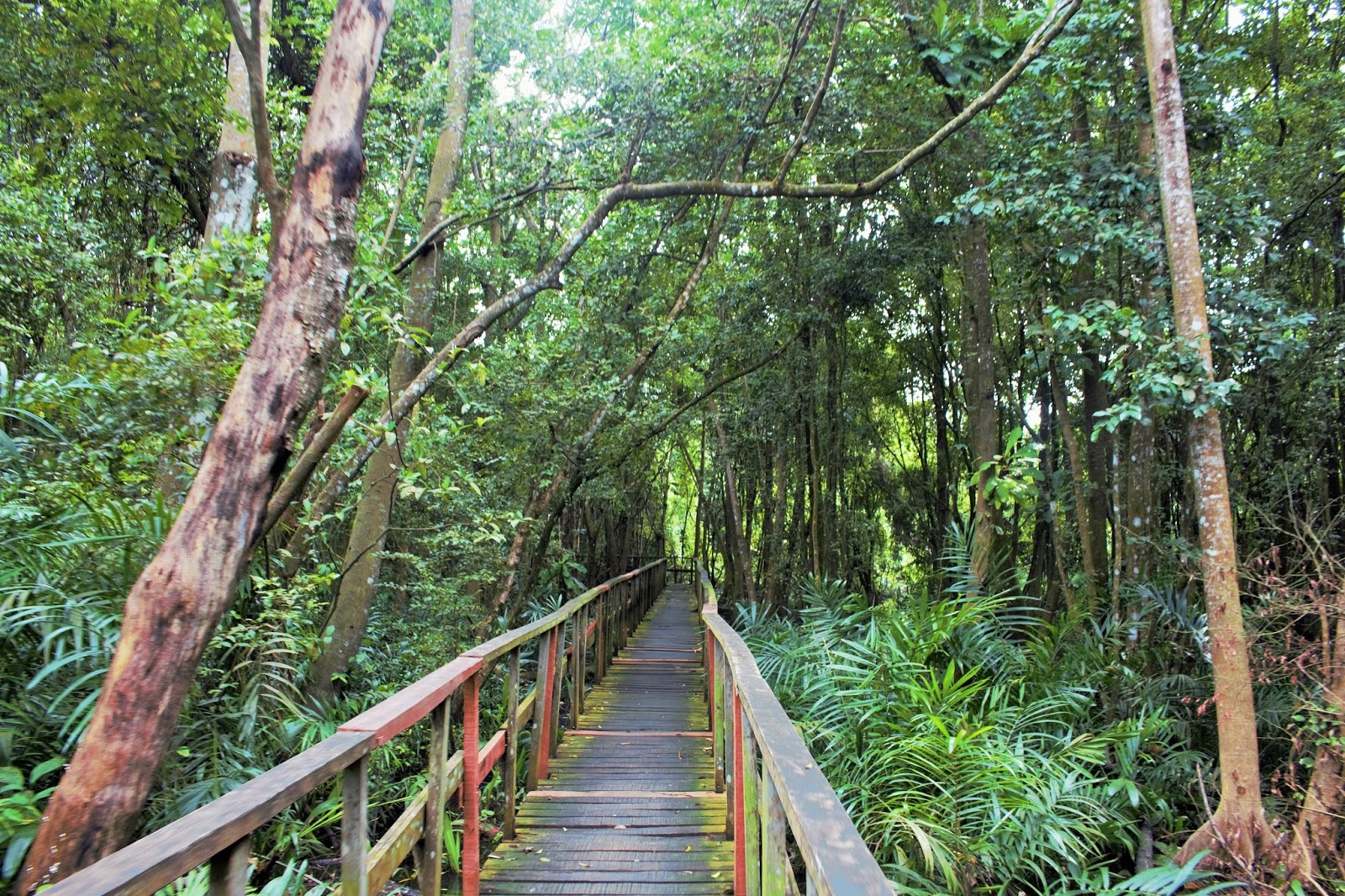 The Lekki Conservation centre has a lot of interesting places you can visit and things you can do, some of which include; Tree House, Nature Station, Bird Hide, Swamp Lookout Station, Rotunda, 96-Seater Gazebos, Koi & Tilapia ponds, Beach Volleyball courts & Spectators? pavilion, Barbecue joints, and gym facilities.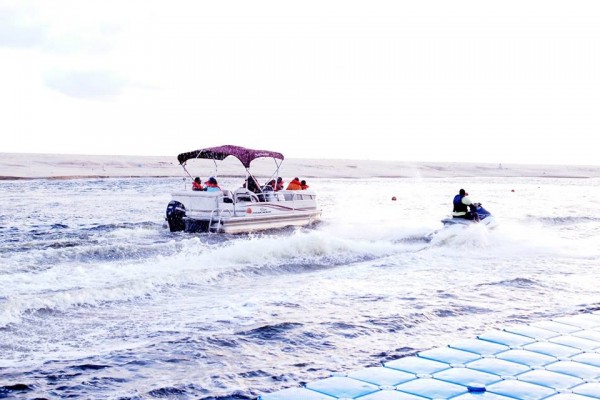 Lekki Leisure Lake is the best destination authentic outdoor fun in Lagos. The resort is a safe and tranquil destination suitable for a family outing, a group adventure or even a fun day out with your significant other. At Lekki Leisure Lake you can partake in thrilling adventurous activities like quad biking, jet skiing, zip lining and much more!

6. Where to Shop in Lekki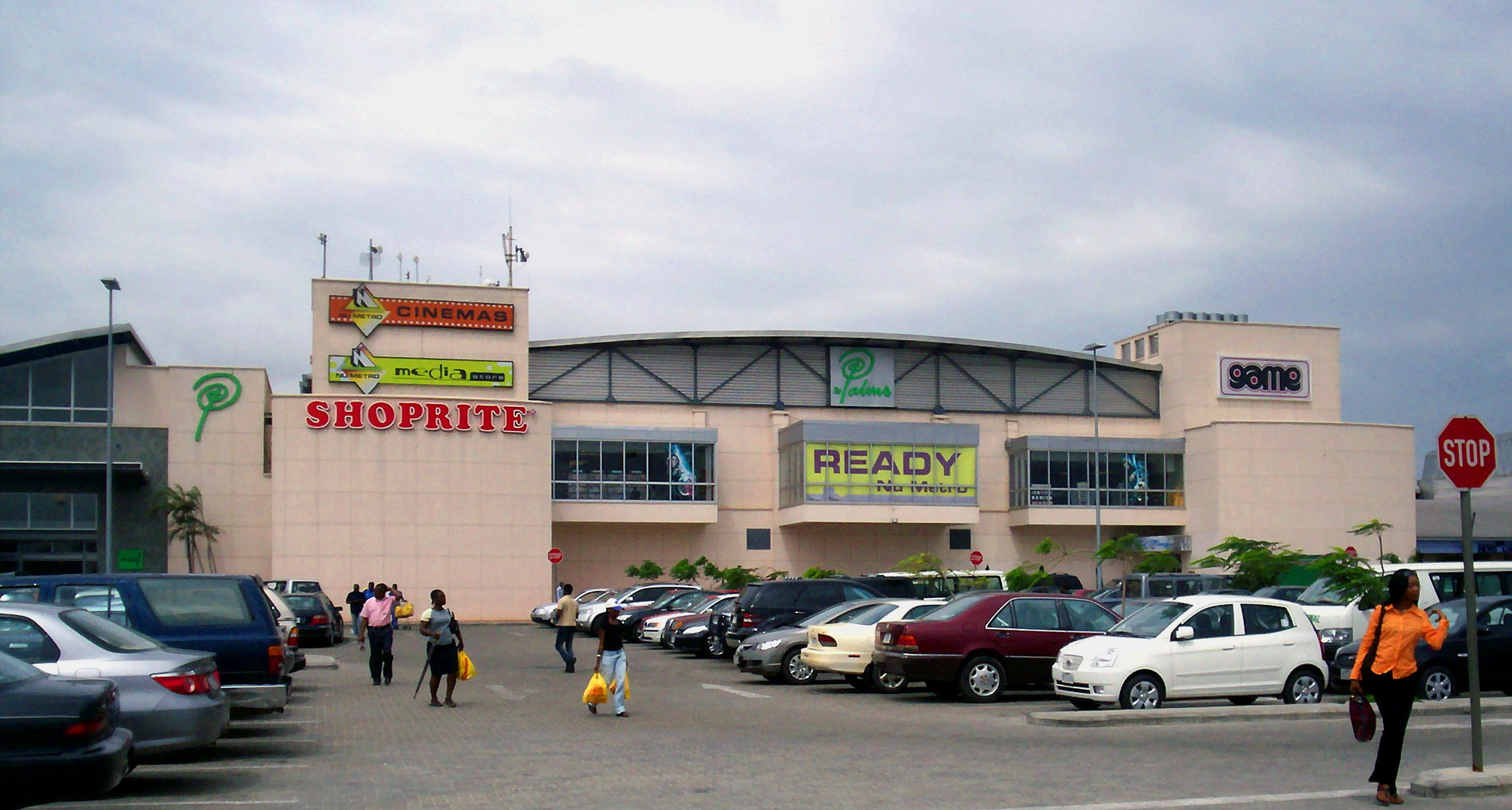 Lekki City has a lot to offer as far as shopping is concerned. The popular Palms shopping mall is located in the city as well as other malls like Centro Lekki Mall, Novare Lekki Mall and Funderland Mall. There are some large markets in Lekki City that are also worthy of being mentioned such as the Lekki Arts & Craft Market, the Jakande Market and the Lekki Market.
Palms Shopping Mall
The Palms Shopping Mall is the first of its kind and the 2nd largest shopping mall in the country. It has 69 stores and a modern 6-screen cinema. There is adequate parking space for over 1000 cars on the premises. The ambience is beautiful, it is a good place to take memorable pictures, do a little shopping and just have a fun time.
Lekki Arts and Craft Market
The Lekki Craft Market is a must visit for every tourist in the city. Almost everything you need is available for sale; from furniture to food, from paintings to table clothes and CD?s; the list goes on. This market will engage all of your senses and emotions; as such one should come prepared to buy several items from this market. The walkways are lined on either side by stalls laden with beautiful jewellery made from glass countries such as Ghana and Senegal, there are intricate wood and stone carvings with exquisite detail, some carry rare and old bottles used for oil and alcohol, some which date as far back as the 1930?s and 40?s. You will find antique telephones, record players and typewriters, traditional Nigerian woven fabrics (Aso-Oke) and batik pieces for sale. There are also leather goods, with some goods made from alligator or snakeskin, there are Benin bronze works, wood carvings, drums, and masks. There are great bargains to be had, try to take the time to engage your vendor about the origin of his pieces.
7. Where to Eat in Lekki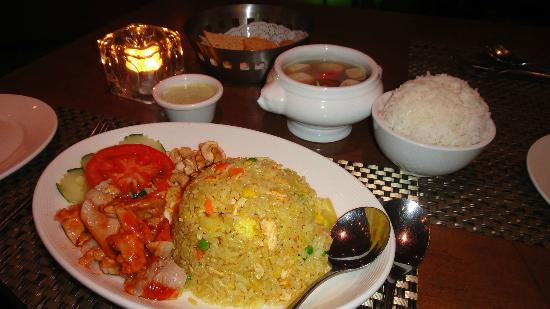 Be it junk food, local or intercontinental dishes, the city of Lekki has numerous places that you can have a good meal. The average cost of food in the city depends on the type of food and where you decide to buy the food from. The average cost of a meal at a bukka (local restaurant) is N350, a meal at a cheap restaurant will cost an average of N2,000 while a meal at a fancy restaurant will cost an average of N7,000. A prestigious neighbourhood in Lagos. Despite its residential status, it is fast becoming a commercial hub with one of the busiest streets in Lagos, the Admiralty Way. A large number of restaurants are strategically positioned around Lekki, serving unique cuisines to titillate your appetite. Below are some of the best places to go to have a great meal in the Lekki Axis.
BLD by Play
BLD by Play is situated at 15A Admiralty Way. BLD stands for Breakfast, Lunch, and Dinner. It is a restaurant, bar, and lounge all packed into one. At BLD, you get to enjoy good food in a buffet style. The slogan at BLD is "eat all you can in 1 hour." Meals are served at a flat rate of N2500 (N2000 for kids). BLD is one of those places where you can have a rooftop view. There is an open bar where you can have a great view of the Admiralty Way.
Spice Bowl
Spice Bowl is situated at No 1, Udeco Medical Road, Off Chevron Drive.It is known for serving Afro-Asian cuisine. The meals are served in generous portions. If you are craving Chinese, the Spicy Prawn Tempura is awesome as a starter and it is properly spicy. You could go for a main dish like the Mandarin Fried with Shredded Beef Sauce. And if it's local delicacies you crave, you can be sure you won't be disappointed.
Sailor's Lounge
Sailor's Lounge is situated at Plot 1 Block 12, Admiralty Road, Lekki Phase 1, besides Daytona supermarket. It is the perfect ambience for a romantic date. Sailor's Lounge has a lovely open terrace overlooking the ocean along Admiralty Way. Frequented by locals and expatriates alike, it has a great view, a nice bar, and a good ambience. The service is excellent with meal options ranging from Nigerian to Continental.
Otres Restaurant
Otres is situated at Block A9 Plot 7, Wole Olateju Street, Lekki Phase I.It is known for Nigerian cuisine. From Pounded Yam and Ogbonno Soup, or wheat and Banga soup, you can be sure you will get traditional cuisine that will make you lick your fingers. The interior at Otres is also very aesthetically pleasing. The ambience is extremely sophisticated yet comfortable. It is a very large space and can be used for events such as birthday, anniversary or even wedding celebrations.
People Like Lekki Also Like
People who like Lagos also like Abuja, PortHarcourt, Calabar and Kano due to their similarities in population, size and the fast-paced lifestyle of its inhabitants.
Abuja
Abuja is the capital city of Nigeria. It is located in the centre of the country and is a major hub for political and social activities.
Port Harcourt
Port Harcourt, the capital of Rivers state is the largest city in the state. It is a major industrial centre with a large number of multinational companies operating from the city.