Travel Guide to Kaduna - Things You Should Know
Kaduna city is also the state's capital. The city is in the northwestern part of Nigeria. Kaduna city, popularly called KD, is a major commercial city, and it has a semblance of other metropolitan cities in the east or west, experiencing an influx of people around the year. The city remains one of the bubbly cities in the North.
The best time to visit Kaduna city is during the dry season, between November and the early days in May. There are some special events and festivals that take place in Kd city like the Kaduna Festival of Arts and Culture, the Barnawa Carnival, the KadFest, the Afan Festival, and the Tuk Ham Festival. These festivals all occur between November and January, and they are usually fun to partake in.

How to Get to Kaduna
There are several available transportation options for travelers who intend to visit Kaduna city. The transport options include by flight or by road.
By Flight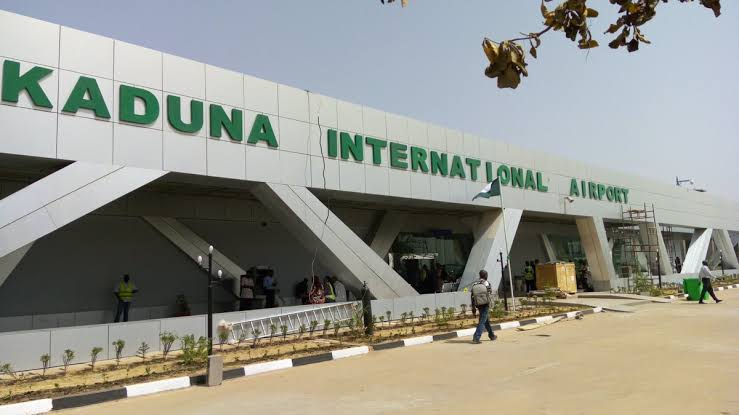 The Kaduna international airport is located in Kaduna city, and it remains a major channel through which visitors, both local and international, access the city. It takes nothing beyond 1 hour 30 minutes to fly from any airport in Nigeria to the Kaduna International Airport unless there are other stops.
The cost of taking flights largely depends on the cabin option, the date of the booking and the season of the year.
By Train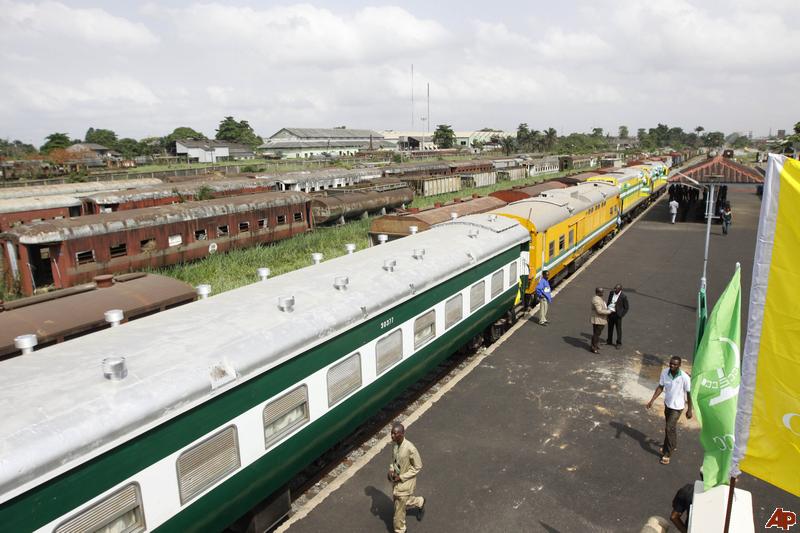 The train is another option for getting to Kaduna city. One major route is the Abuja to Kaduna rail route. The train service is available throughout the week and it is quite economical to use.
It is important to know that on Wednesday and Sundays there are only 2 trips available by train. but on the other days of the week, 4 trips are available.
By Road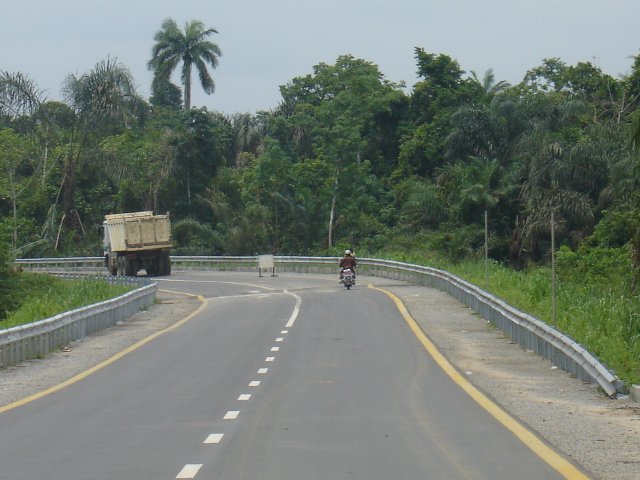 The road travel options are the interstate buses, taxis or personal vehicles. Virtually every state in Nigeria has buses that transport their inhabitants to other parts of the country. Interstate buses usually have major parks that move travelers from state to state. For instance, travelers from Abuja to Kaduna by road would have to board interstate buses.
Major bus parks in Kaduna
God is Good Motor park Mando garage, Kaduna
Kaduna state transport authority motor park
Ezenwata motor park
Young shall grow Park
Getting Around Kaduna
With the availability of bikes, commuter buses, Keke napeps, and personal vehicles, getting around Kaduna is relatively easy.
Bikes
Bikes remain the fastest way to get to the interior areas of Kaduna city. Costing about N100 for short distances and about 250 for long distances. The bikes are banned from operating in major traffic areas. The bike riders start operation in the early hours of the morning and retire at the latter end of the day.
Keke Napeps
Seating four people; three behind, and one by the driver, the tricycle, popularly known as Napep, is another major means of getting around Kaduna city. The Napep, usually colored green and white, transport passengers to and from the various bus stops in the city.
The cost of using the Napep depends on the distance and it's usually nothing less than N100 per journey. The Keke can be chattered like a taxi and used to carry items.
Commuter Buses
The yellow and green commuter buses have been in existence in Kaduna for a very long time. They shuttle between the Northern-central and the southern parts of the city. They usually leave their bus parks, and they ply some specific popular routes. Unlike the bikes or NAPEP, the buses do not get to interior locations. Hence for some reason, visitors might need to combine these transport options before arriving at their destination.
Taxis
Taxis usually shuttle around the express roads that encircle the city itself. Within the city, they are scarce and expensive, but on the express route, the taxi is king. Bikes are not allowed in some designated areas of the city, and so taxis are usually an option for moving around.
Things to do in Kaduna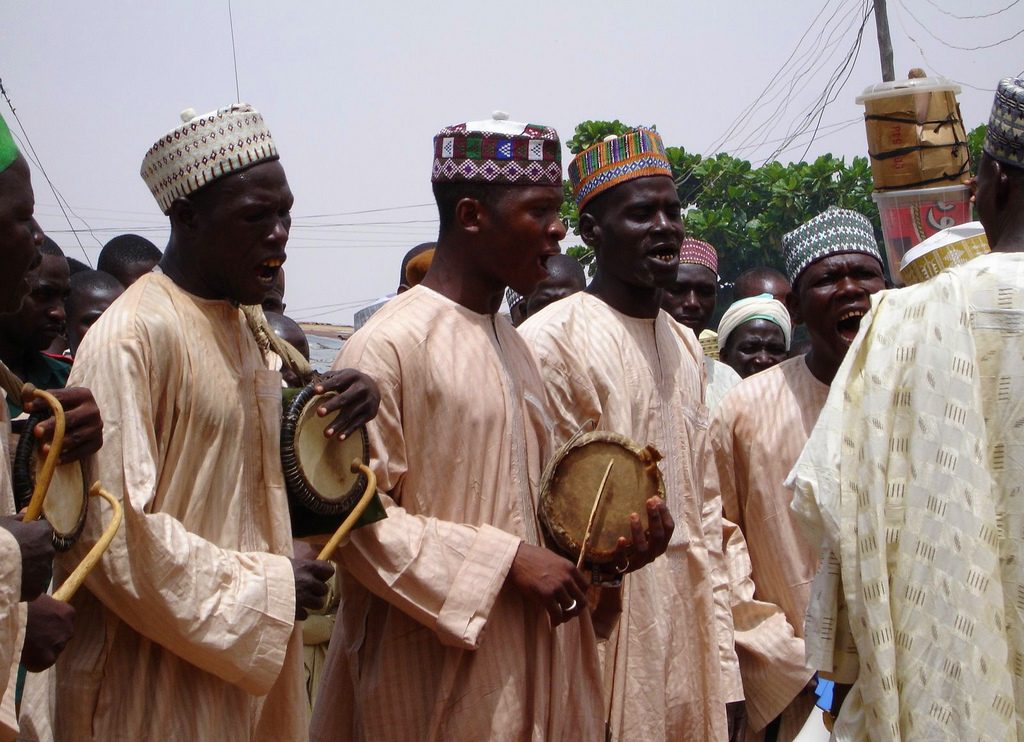 The crocodile city features a lot of activities that make it almost impossible to stay bored. There are certainly free things to do in the city and even visitors that are in Kaduna very briefly, definitely leave with beautiful memories that won't fade away in a long time.

Free Things to do
At almost no cost, visitors in Kaduna city can engage in any or all of the following:
A visit to the Matsirga Waterfalls.
The waterfall is usually a cool spot for visitors, and it costs nothing to enjoy the view and feel the gentle breeze on your skin. During dry periods, the gorge is a perfect place to swim.
A visit to the Kagoro Hills
This hill is just a short distance from the waterfall. After a good swim at the Matsirga waterfall, a visit to the hill is not a bad idea. The Hill is no doubt a good choice for visitors who want to relax or meditate.
A walk on the Lord Lugard bridge
This pedestrian bridge is a historic monument that brings to mind the one who amalgamated the southern and northern protectorates, Lord Lugard. The bridge was built by Lugard in 1904 and is currently at Gamji Gate. Walking on the bridge would be a reminder that time flies, but the impacts made, remain.
A visit to the first church in Kaduna, built in red mud
Just for the fun of it, visitors can take out time to visit St. Bartholomew's Anglican Church. The church has literally been standing in red mud for over 100 years.
Where to Shop in Kaduna
Being a metropolis, Kaduna city experiences a large influx of people at the markets. The markets are categorized based on the types of items sold there.
The Central Market is the largest market in Kaduna city. There you can buy anything you can think of, ranging from household items clothes and shoes.
For second-hand items, the best market to patronize would be the Kasuwan Barci market located in the Kurmin-Gwari area of Kaduna city. It is KD's Okrika market. This Monday market is one of the most famous markets in Kaduna city. The market opens as early as 6 am, and closes between 6 and 7 pm.
The level of variety in this market, as well as the low cost of items, make it highly patronized. The major items for sale in the market are food items and wears.
For fruits, food, and furniture, visit the Station market, and for building materials and motor spare parts, the best market is the Panteka market.
There are also malls and boutiques where fashion items and accessories are on display. A popular boutique is the Kings boutique where everything pertaining to clothes are on sale.

Places to Eat in Kaduna
Like any other city, Kaduna has its own native delicacies that daring visitors would definitely love. The native Kaduna foods are usually in the form of soups and soft swallows made with rice, corn or millet.
The Kaduna Tuwon Shinkafa is of the most popular dishes not only in Kaduna but in major places in Northern Nigeria. It is best served with vegetable soup, and the Tuwon Masara goes with any soup.
Also popularly eaten is the tasty Masa (Rice Pancakes) which is interestingly consumed with Suya, Kilishi, and Wainna. These suya stands are usually available at night, and it costs at least 200 naira to taste the peppered grilled meat.

On the aspect of drinks, Kaduna city offers the nutritious and best tasting yogurt, locally called Fura de Nunu. This local Fura costs about 300 naira. Fura is a delight, and there is no doubt that visitors would request for more. They also love Kunu (kunu zaki and kunu gyada) and the red drink, zobo.
However, owing to diversity, Kaduna has basic meals that are likely to be found anywhere in Nigeria.
Depending on the budget of the visitor, there are several spots that perfectly fit the pocket's content.
Kaduna city has fast foods; bukas, for visitors who want cheap or native foods; and classy restaurants like Little Italy for visitors looking out for quality.
Some Top restaurants to try in Kaduna city
Little Italy in Kaduna:
serves superb Pizza, excellent Lasagna, and tasty local Nigerian dishes. You can place an order for a delicious starter followed by the best Italian food in Northern Nigeria, superb fish dishes, in short, a really great place to eat.
Byblos Restaurant Abakwa: Byblos is a popular restaurant in Kaduna. Located at Abakwa on Waziri Ibrahim Crescent. The restaurant features Lebanese dishes as well as Nigerian dishes. Visitors who eat here never show dissatisfaction with the treatment.

Food Palace: Located at 1 Alkali road, Unguwar Sarki, and on Tafawa Balewa Road. They have on sale Nigerian dishes including pepper soup.
Disney Chicken: Disney Chicken is located on Ahmadu Bello Way. They have different rice options on sale, served with properly seasoned and grilled chicken.
Kaduna Rugby Club: An economy restaurant located along Waff Road - Buhari Way. They offer bar snacks and meals of good quality. Serve roast pork, traditional delicacies, and international dishes. Open from 5 pm on weekdays and by 12 noon on weekends.
Other options are the French cafe, Hamdala Chinese, and Nibbles.
Place of Interest in Kaduna
The Kagoro Hill
A beautiful spot designed for visitors to relax and ease off. The quiet and airy environment makes it a perfect place to meditate. Families can also go there for picnics and little hang-outs.
The Kamuku National Park
Kamuku National Park is a place that speaks the language of nature. The park has a variety of trees, and the area is a block of the Guinea Savanna region. It is definitely a must-visit for every visitor in Kaduna.
Kaduna National Museum and Monument
The Kaduna National Museum has one of the most awesome archaeological inscriptions you can find. It has a collection of beautiful artworks, and these artifacts have the power to drive your way back into the days of old.
Trappco Ranch and Resort
Found about 24 km from Kaduna town and adjacent to the local airport. Trappco Ranch features 3 sections. The 3 sections cover hospitality, agriculture, and tourism. Visitors can enjoy food and beverages, horse riding, poultry, pilot farming, quad bike riding, polo, golf, volleyball, football, and basketball. There are also activities for children.
Trappco Ranch features a swimming pool, bar, and restaurant, picnic gardens, an artificial lake for boat rides, horse stable, children?s playground, a shopping center, accommodation, craft center set up by Kaduna state ministry of culture and tourism, named the culture window, and conference hall for seminars.
Kajuru Castle
Kajuru Castle a luxury villa located in Kajuru village in Kaduna State. The villa built in 1989, has turrets, armory, and dungeon. The Kajuru castle spells royalty. It is important to note that Kajuru Castle is a tourist attraction, but not a resort.
The exclusive villa includes a guest tower of 4 rooms (?dungeons?), a central building with an authentic knights? hall and a master suite (landlord?s residence) as well as a dragon tower.

Staying in Kaduna
Kaduna city is large enough to accommodate visitors ranging from those on official assignments to vacationers and budget travelers.
Some hotels in the city center include:
Deluxe Suites - 20,000 Naira per night.
Top Galazy Hotels - 15,300 Naira per night
Command Guest House - 11,500 naira per night.
Orange Groove Hotel Ltd - 8,025 Naira per night.
Chimcherry Hotel -8,000 Naira per night.
Some hotel choices for vacationers:
Hotel Seventeen 15,000 naira per night.
All Tribes Hotel Ltd - 11,700 Naira per night.
Saminaka Holiday Resort -11,000 Naira per night.
De Nevilla Hotels Ltd - 8,000 Naira per night.
Some cheap hotel options:
Le Helda Palace Hotel - 5500 Naira per night.
New Heaven Int'l Hotel - 2,000 Naira per night.
City Guest Inn- 2,000 Naira per night.
Silver Garden Hotel - 2,000 naira per night.

The beautiful Kaduna city always awaits visitors, and so once you have hit the city either by flight, by road or train, you are ready for the unforgettable fun-filled experience. Spending 48 hours in the city would definitely remain memorable if you follow this tour guide.
Are you set for the ride?
Kaduna is a beautiful city. There are numerous tourist centers and entertainment hubs around the entire city. The fantastic tourist attractions, rich historical sites, and fun places create an opportunity for tourists and visitors to combine both work and pleasure.
If you would rather enjoy your trip to Kaduna by road, then you can check this out in order to know what to expect and how to better prepare for your road trip.