A Travel Guide to Jos
Jos is located on the Jos Plateau in the Middle Belt of Nigeria. Jos is popularly known as J-town and it is the administrative capital of Plateau State. According to the 2006 Nigerian National Census, the City has a population of approximately 900,000 residents. The city has a cooler climate than most cities in the country. Hailstones fall occasionally during the rainy season because of the cooler temperature at high altitudes. Its favourable temperature makes it suitable for travel for most parts of the year. The city is popularly referred to as the Home of Peace and Tourism. Some of the notable things about the city are its market, size, tourist attraction and food. The best time to travel to the city is from March to October when the temperature is between 22 degrees Celsius and 26 degrees Celsius. The Berom people of Plateau State celebrate the Nzem Berom festival annually in March or April. During this festival, the different cultural aspects of Music, dance, arts and culture of the Berom People are on full display.

How to Get to Jos
Jos City has been opened up and as result has numerous travel options due to its colonial importance as the tin mining centre of Nigeria. Travellers to Jos City can either get there by road, train or air transportation. Road transportation is the most common option and travellers can use their private vehicles or public transportation. Additionally, luxury bus operators like ABC Transport and Young Shall Grow motors offer day trips from major cities in Nigeria into Jos City. The price for this bus trips ranges from N7,000 to N10,000. Trips from neighbouring cities like Abuja and Kaduna takes 3 to 4 hours while farther locations like Lagos are approximately 10 hours. The Yakubu Gowon Airport serves the city and there are direct flights from Lagos into the airport. The flight duration is approximately 90 minutes and it costs between N25,000 and N35,000 depending on the airline and proximity to departure date. This airport is located within a 1-hour driving distance from the city.
Getting Around the City
Jos City does not have a comprehensive public transportation system. Commuters around town use private vehicles, commercial buses run by private operators, commercial taxis and motorcycles, and shared rides. The average cost of a commercial taxi is N750, Commercial buses cost an average of N50 per trip. Although motorcycles are one of the quickest means of transportation around town, it is advised that travellers make use of helmets, and ensure that the motorcycle rider is aware of their destination before embarking on the journey.
Things to do
Visitors to Jos City have a handful of options for things to do in the city.?From outdoor activities, window shopping, sightseeing, clubbing and even photography. Tourists will find exciting activities to keep them entertained and occupied.
Free Things to do
Due to its mountainous landscape and favourable weather, Jos City is very favourable for road trips, hiking and mountain climbing. Additionally, tourists who love photography will find Jos City?s picturesque landscape very appealing. Other free things to do in the city is window shopping at the shops along the popular Ahmadu Bellow way or visiting the campus grounds of the University of Jos.
How to Spend 48 Hours in Jos
The city of Jos has numerous attractions and cultural relics which cannot all be experienced within a short time span. For visitors who however have limited time to spend in the city, here is a guide on how to get the most from your visit within 48hours.
Day 1
Morning
Begin the adventure by visiting the vintage art gallery along Tundun Wada road in Jos to learn about historic paintings and buy some souvenirs.
Afternoon
The next stop will be a visit to the Jos Zoological garden, or the Chinese Garden to explore nature and take beautiful photos of the animals and landscape of both spots. For food options, Shawarma & Grills, and Southern Fried Chicken are excellent choices for a quick lunch.
Evening
Club 360 is a decent club to hang out in the evening. It has a lounge where you can relax, have drinks and listen to good music if you don?t want to be too wild. For the more energetic party lovers, the Polo club is a more boisterous club scene.
Day 2
Morning
Learn the secrets of how animal skin and hides are cured into usable leather at Naraguta Leather Works in Jos. Most of the leather work in the country are produced here, it is also a good opportunity to get a souvenir.
Afternoon
An interesting way to spend your afternoon is to visit the Kuang Volcanic mountain. ?Treat yourself by visiting to see the natural springs. The popular SWAN bottle water brand is bottled right at this natural spring.
Evening
Spend a relaxing evening at the Rayfield Holiday Resort, Jos. It offers a fantastic scenic environment with boating, swimming, sunbathing, horse riding, indoor games and sport fishing options. Bar and restaurant services are also available from 10 am to 7 pm daily. 7 pm is a good time to leave and get enough rest for tomorrow?s trip.
Where to Shop in Jos
Jos City is home to a number of large markets namely; Katako Market, Mai Adiko Market, Dadinkowa Mini-Food Market, and the Jos Terminus market.
Katako Market
Hausa name meaning wood. The market got its name from the Timber sheds located in the market. It is the major market for buying and selling of wood and timber of all kinds.
Terminus Market
The Jos Terminus Market is currently the largest market in Plateau State. Largest in West Africa at a time before gutted away by fire. Nevertheless, this market is still very prominent and sells almost everything. Travellers come from different states of the country to buy different things ranging from foodstuff, electronics, building and medical supplies. ?Shoppers who are interested in purchasing foreign made apparels and clothing items can visit the numerous boutique shops along Ahmadu Bello Way. Jos weather is conducive to cultivating Irish potato, wheat, fonio, carrots and onions, traders across the country travel to Jos city to purchase these items in bulk. The area surrounding the terminus market has numerous roadside workers that sell these food items in bags.
Where to Eat in the City
Local delicacies to try while in Jos include; Suya (Skewered grilled meat), Fura de nono (Millet cereal and Milk), Gwoten Acha (Fonio paste), Acha pudding (Fonio pudding), and Masa (Rice cake). Besides the numerous restaurants and Suya Spots in Jos City, the following are a few spots to get wonderful cuisine when in Jos City; Southern Fried Chicken on Ahmadu Bellow Way, Garden Chinese and Continental Restaurant, along Fidelis Tapgun Road, Shawarma & Grills on Bauchi Road the three Mr. Biggs locations around the city, King?s Bite, and Elysar Chinese and Lebanese restaurant.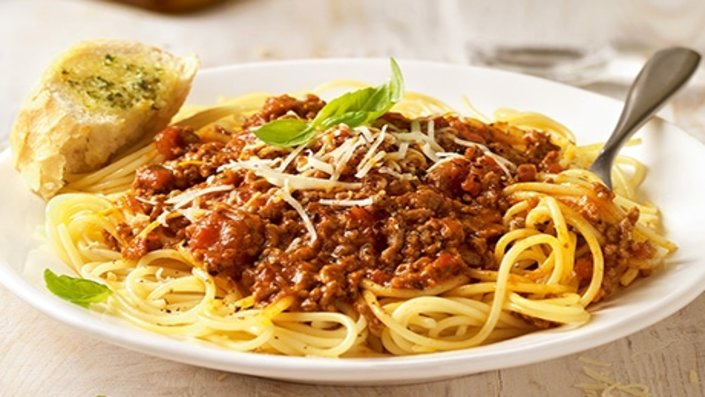 King's Bite Restaurant
It is a decent and welcoming no-frills Lebanese and European restaurant. It serves well-made plates of food such as spaghetti bolognese, Caeser salad or shawarma at moderate prices.
Garden Chinese and Continental Restaurant
Located in a large park with several food spots.?Garden Chinese and Continental Restaurant serve but local and continental dishes. Locals and foreigners come to this spot to eat, drink and have a great time. For partygoers interested in exploring the nightlife in Jos City, Club 360, Gold and Base Club, Polo Club, Varlaine Lounge, Dimples Suite and Lounge, Scotch Lounge, and 18th Street Lounge are a few available options.
Places of Interest in the City
Places of interest in Jos City and environs include the Jos Museum, Kura Falls, Asop Falls, Kerang Volcanic Mountain (home of the popular SWAN water brand), Hill Station Hotel, Shere Hills, University of Jos, the NASCO Headquarters, Jos Wildlife Park, and Naraguta Leatherworks village.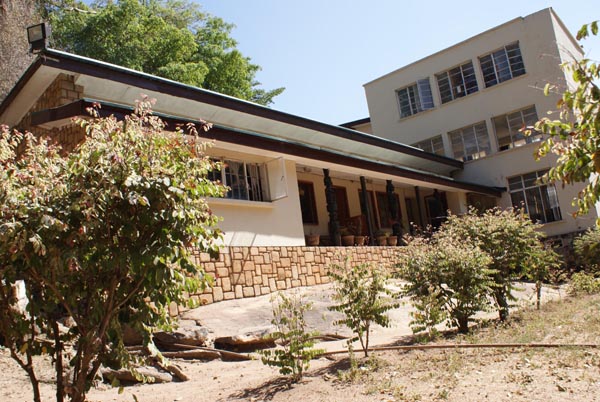 The Jos Museum
Established in 1952, Houses the famous Nok terracotta heads which date as far back as 500 BC.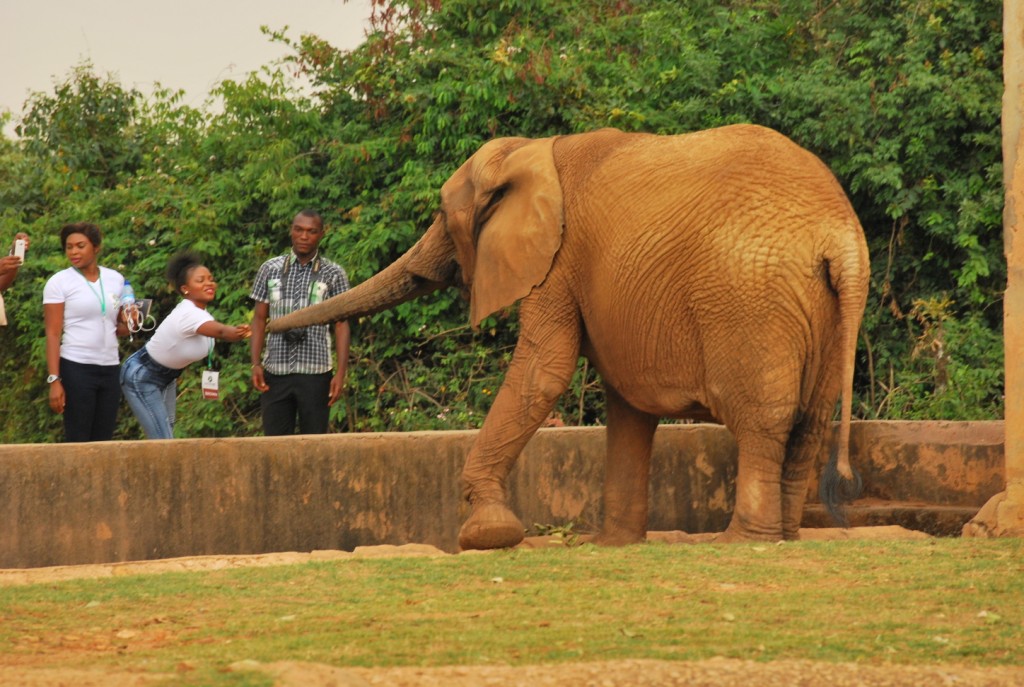 The Jos Wildlife Park
This park is one of the largest zoological gardens in the country and opens from 9.00am to 5.00pm from Mondays to Saturdays. The park is home to a variety of animals tucked in between their natural habitat.
Shere Hills
Combination of rock formations and hills located around 15 Kilometres outside Jos metropolis. Shere Hills serves as a camping spot for the Citizenship and Leadership Training Center of the Man O? War and is also home to one of the highest peaks in the country.
Hill Station Hotel
The Hill Station hotel is a landmark resort hotel that dates to pre-colonial Nigeria. The hotel has played host to the Queen of England and remains a good spot for relaxation on a short trip or long vacation.
Rayfield Holiday Resort
Located about 4 kilometers from Jos city, the Rayfield Holiday Resort is a tourist heaven with a host of fun activities including, boating, horse riding, sports fishing, and indoor games.
Where to Stay in Jos
The City has several hotels for business and leisure travellers. The average cost of budget hotels ranges from 5,000 Naira to 7,500 Naira. Expensive options range from 10,000 to 20,000 Naira. Notable hotels in the city include
Elim Top Suites
,
Silk Suites
,
Steffan Hotel and Suites
, and
Qualer Apartment
. Hotels are harder to find during festive periods, or whenever a national event such as the National Sports Festival is being held in the City.

People who viewed this also liked...
Jalingo offers Visitors an interesting array of tourist attractions with some of these landmarks located within the City and some others just on the outskirts. Some of these tourist attractions include the Mambilla Plateau, the Gashaka-Gumti National Park, and the Marmara Crocodile Pond.
Travel Guide to Maiduguri
Maiduguri, also called Yerwa by its locals, is the capital and the largest city in Borno State, northeastern Nigeria. The city sits along the seasonal Ngadda River which runs?into the Firki swamps in the areas around Lake Chad and promises visitors a nice time.
Makurdi is the Capital City of Benue State found in the North Central geopolitical zone of Nigeria. Popularly referred to as the food basket of the Nation.?The City is suitable for all-year-round visits and offers a greater feel of the City and a deeper insight into the City?s rich Cultural heritage.