The Ultimate Guide For Travelling to Ife
Ife, an ancient and historic city in Osun state. The city also is known as Ile-Ife meaning 'The Land of Expansion',? located in south-western Nigeria. Ife splits int two major local government areas - Ife East and Ife central. An estimated population of over 350,000 people. Located within the Tropical savanna climate zone of West Africa, Ife has its rainy season from March to October and its dry season from November to February. The ancient city has very historic sites that depict the depth of the city's culture and origin. There are also several other notable things in the city that remain thrilling to visitors. There are few open markets in Ife, and some very important ones are the Oja Titun, Odo-gbe, Lagere, and Mayfair market.? Many of the interesting things to do in Ife are possible on the Obafemi Awolowo University Campus. Places like the Natural History Museum, and the?New Market.

How to Get To Ife
Ife is about 218 km from Lagos, and 77 km from Ibadan. There are several options travelers from other locations to Ife. These options include interstate buses and personal vehicles.
INTERSTATE BUSES
These buses are in two major categories - the buses that transport people from nearby locations like Osogbo (the state's capital), Ibadan, Akure, and Ado-Ekiti; and the buses that transport people from the northern or eastern part of the country. For the former, the buses have no particular transport company running their operations. They instead have associations that organize them. For the latter, they are privately owned and they each have a trademark and a park or terminal. The fares are usually moderate.
PRIVATE CARS
This is the probably the fastest means since there would be no bus-park delays. The only cost incurred is for fuel and maintenance.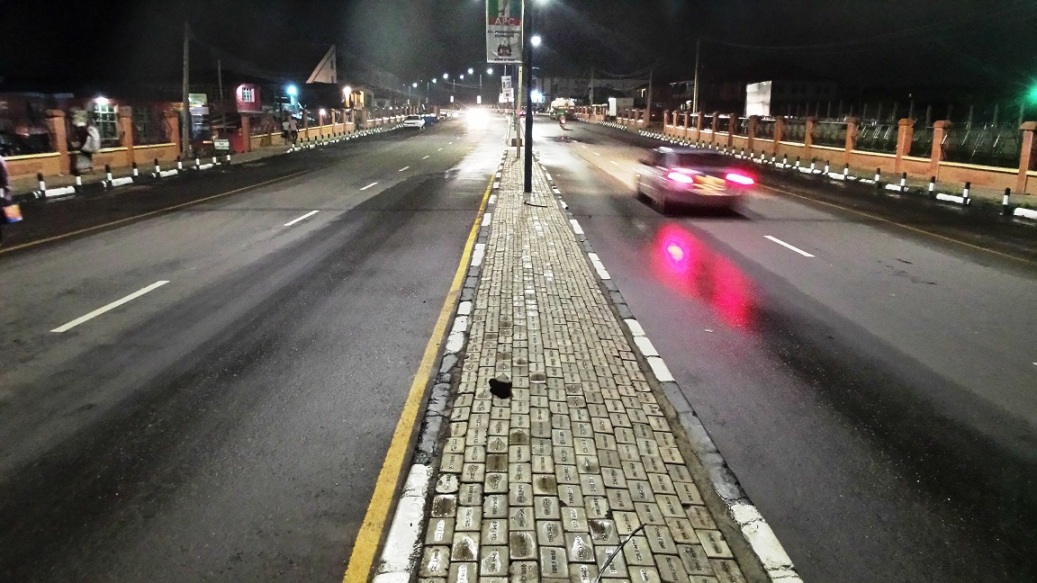 Getting Around Ife City
There are several ways of getting around Ife. The popular modes of transportation in the city are buses, cars, bikes, and taxis.
Bus
This is one of the popular ways of moving around Ife. The buses have designated parks where people can find them. It costs about 100 naira to move around with them from location to location. They are available from the early hours and they stop operation at about 10 pm in the night.
Bikes
Bikes are the fastest way to get around Ife. They are very handy when visitors want to get to interior locations in the city. The cost depends on the distance to be covered, and it is usually nothing less than 50 Naira. Bikes are available at the disposal of visitors from the early hours of the day to the late hours of the night.
Cars
Personal vehicles are the most convenient way of getting around the city. There are several filling stations around the city where fuel can be gotten.
Free Things To Do In Ife
Mountaineering is a fun activity that visitors can do in Ife for free. This activity is possible in the OAU premises. Usually one would need a climbing team as you would not be allowed to climb alone. As long as you are ready for this epic mountain experience, the mountain awaits.
How to spend 48 Hours In Ife
Ile Ife is a beautiful ancient city where visitors would love to be. There are several notable events and festivals that attract visitors. The city's main university, OAU, has amazingly beautiful edifices. There is also a mountain that visitors could climb for fun. The city has luxury hotels, restaurants and lounges, and there are also many interesting places to visit in the city. If you want to spend 48 hours in the city, then you are absolutely going to catch a lot of fun and eat a lot of food.
Where to Shop in Ife
There are several open markets available for visitors who want to explore the city. Some of these markets include Odo-Ogbe, Lagere, Oja Tun tun, and Mayfair market. Odo Ogbe:?The market is just before Lagere. It is the largest market in Ife. At Odo Ogbe, visitors can buy food items. The market majorly sells food items, both fresh and sealed. Other house items are available at the market.
Lagere:
Visitors who want to buy clothes, shoes, fashion accessories and the likes should go to the Lagere market. It is fondly called
student's market
. Items here are sold at relatively cheap prices.
Oja TunTun:
The Oja Tun Tun market is also called the 'vegetable market'. The market has fresh foods on sale. Items here as sold at a cheap rate. The market is open all through the day.
Mayfair Slot:
Visitors who intend to buy or repair their phones can visit the slot at Ife. It is located at?41, Ibadan Road. Mayfair Area.
Places to Eat
The people of Ife love to take soups many of which include Ewedu, Gbegiri, Efo riro, Okro , Eguisi. These soups are taken with?amala, iyan or eba. In most restaurants, it cost nothing less than 1,000 Naira for one person to eat. However, in the bukkas, meals cost as low as 300 Naira.
Some Top Restaurants to try in the City
Country Kitchen: Located in Ajigbonna Rd, Ife. They are open from 8 am to 10 pm, and they serve Nigerian dishes as well as foreign dishes. Kays Chippy: Found at?70 Ede Road, MayRoundaboutabout, Ife. They are open from 8 am to 9 pm. They serve burger, chips and chicken, grilled fish and chilled drinks at affordable prices. Forks and Fingers: Located on Ife road. They serve Nigerian dishes and they serve chilled drinks. They are an affordable restaurant. Mr Bigg's :The building is Opposite First Bank, Lagere, 220242, Ife. They are open from 7:30 am to 10 pm.?They offer Nigerian dishes, international delicacies and assorted confectioneries. For visitors who intend to try out the Ife food at a cheap rate, they can try?New Bukateria. New Bukateriia is located on the OAU campus beside the PTF building. Visitors can take a direct bike from the campus gate to the restaurant.
Places of Interest in the City
The Obafemi Awolowo University:
The great Ife university is a beautiful place to be. Visitors can digest the view of the outstanding edifices that make up the university. The university has in it several places that visitors would love. There are mountains that surround the university and climbing is allowed as long its done as a team. Visitors intending to mountaineer would need to join other people who are interested in climbing.
The OAU sport centre:
The sports centre makes provision for
?
indoor and out-door sports such as table tennis, badminton, soccer, cricket, judo, track and field events.?The sports centre, equipped with an IAAD-compliant swimming pool, tartan track, volleyball court, tennis court, squash court, hockey pitch, two football pitches(including one with a covered pavilion), gymnasium and an indoor multipurpose sports court. Visitors here can engage in any of the listed games.
National History Museum:?
The National History Museum is situated in the Obafemi Awolowo University premises. The museum has a magnificent structure, and it is spectacular because it is the only museum of its kind in Nigeria. It exhibits zoological specimens, plants, insects, invertebrates, reptiles, birds, minerals and fossils.
Ooni of Ife's Palace:?
The Ooni of Ife's Palace is the abode of the traditional ruler of Ife. Ife has over the years been tradionally governed by various Ooni's as they succeed the other. The palace is where the Ooni and his cabinet meet. The palace is not open to all visitors except on special request.
Staying In Ife
Staying in Ife always turns out to be an unforgettable experience. Various classes of accommodation are available pending the budget of the visitor. There are several exquisite hotels as well as pocket friendly hotels available for the visitors.
Some Top hotels in Ile-Ife city include:
KrisCourt Hospitality Limited - 20,000 per night Cameroon Hotels - 13,000 per night Xela Hotel - 13,500 per night Hotel De Treasure - 9,500 per night New Diganga Hotel - 10,000 per night
Some cheap hotels in Ile-Ife
Hilton Hotels ?- 4,500 per night Royal Life Hotel - 4,000 per night Hotel De Treasure Annex - 3,500 per night Ak Rocky Guest House - 3,000 per night Galaxy Hotel - 3,000 per night
Tips for getting cheaper accommodation
One major tip for getting cheaper accommodation is to search properly. After all, you cannot know what a hotel offers unless you find out. There is no better way to find out the cheap hotels in Maiduguri than to use the internet. For the cheapest hotel rates in Maiduguri, visit Hotels.ng.

People who like this also like?
The ancient city of Ibadan, the city of red roofs, is an interesting city. It is the largest city in West Africa. There are several interesting places to visit in Ibadan and they include the Bower's Tower from where major parts of the city can be seen; the Dugbe Mall, Agodi Gardens, University of Ibadan (UI) Zoo, and National Museum of Unity.
The large city of Akure is popular for having the famous 'FUTA' - The federal university of technology, Akure.
?There are several interesting places to visit in Akure and they include the Deji's Palace, D-rock Amusement Park and Resort, and the Green Square.
Ilorin City Guide
Ilorin is the capital City of Kwara State which is domiciled in the North Central geopolitical zone of Nigeria.?The City of Ilorin boasts several landmarks and tourist attractions which include the Dada Pottery, the Emir?s Palace, e.t.c. Ilorin also has a rich cultural flavor showcased in its numerous festivals.