Ibadan: 9 Things You Will Find When You Get There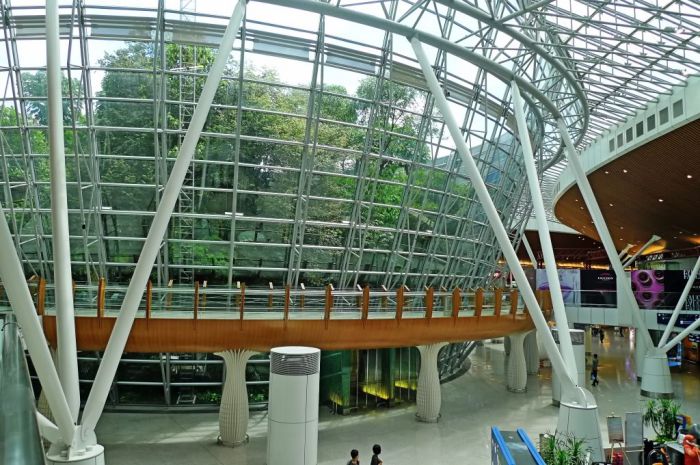 Ibadan (fully called
?l?-??b?-??d?n
?translates to "the edge of the savannah"), the capital of Oyo State, stands as the largest city in both Nigeria and Africa by land mass. The city houses a population of about 5 million people, a large portion of which are settlers from different parts of the country. With its seven hills and four rivers, Ibadan is a city of sights and sounds with perfectly sunny days and cool nights. To enjoy Ibadan to the fullest, it?s best to visit between November and February when the heavy rains have subsided. Ibadan is a great place to visit or live. Here are a couple of things you'll find when you get there.
1. Ibadan is a Historically Rich City
Formed sometime around 1829. Today, it is a remarkable urban centre, abuzz with activity at every corner. Fast-paced yet has a calm aura to it.?The city of Ibadan hosts numerous festivals, often as a form of religious practice, the highlight of which is the Oke Ibadan festival. Other important festivals in Ibadan include the Egungun festival, the Yemoja festival, the Ose Meji festival, the Polo Festival and the New Yam Festival. Ibadan consists of numerous local government areas or towns. Of the many towns in Ibadan, Bodija is arguably the most popular. It would be advisable to stay in Bodija if you wish to get a complete Ibadan experience. Other popular towns in Ibadan include Agodi GRA, Iyaganku G.R.A and Onikere G.R.A.

2. Things to do in Ibadan
Contrary to popular misconceptions, Ibadan is not a "dead city". There is so much to do in the city. ?Let's take you through a few of them.
Visit the Zoological Garden, University of Ibadan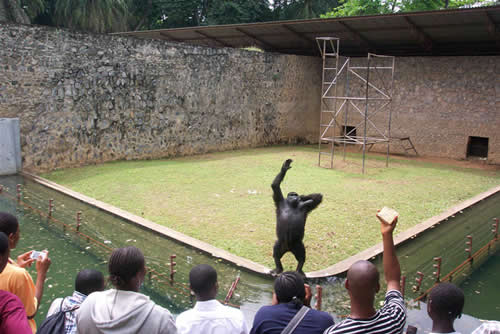 Often called the U.I Zoo or Ibadan Zoo, the Zoological Garden was founded in 1948 to support teaching and research in the Department of Zoology. It remains one of the leading zoological gardens in Nigeria. It has a wide variety of wild animals such as the gorilla, lions, chimpanzees, crocodiles, baboons, snakes, etc. The Zoo is open daily from 8:00 am to 6:30 pm. The gate fee costs about N500 with extra charges for professional camera users.
Visit Agodi Gardens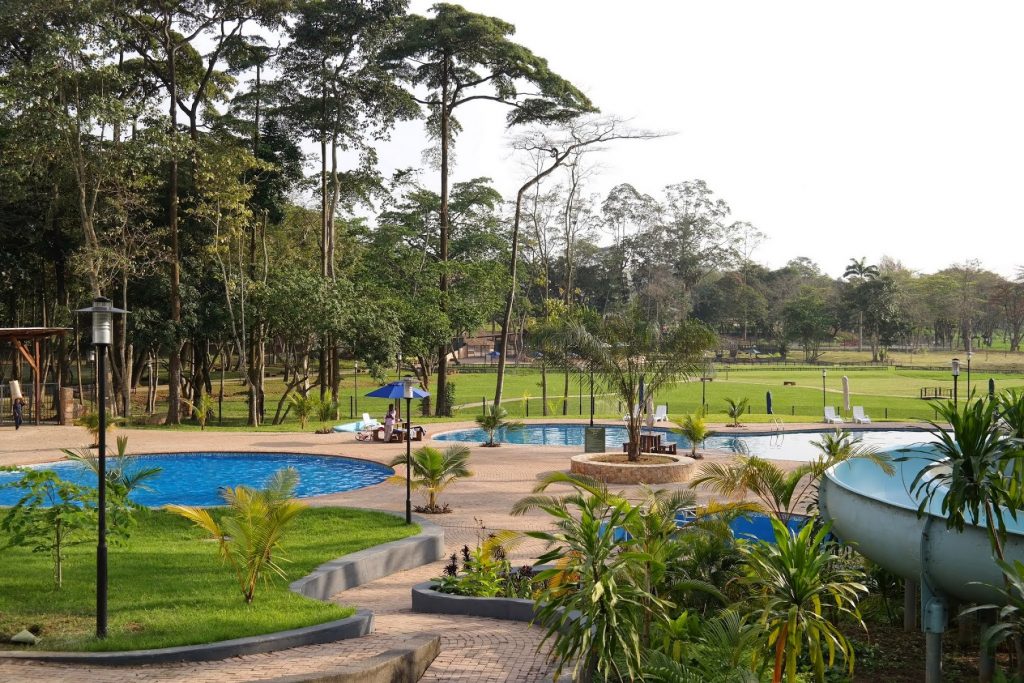 Agodi Gardens is a lovely park right at the centre of Ibadan city. Agodi Gardens Park which spreads over 13 acres of land, blends various beautiful scenes of nature into one. It features a nursery, arboretum, park and zoo which complement each other perfectly and give a relaxing experience. The entry fee at Agodi Gardens is about N500.
Visit Game World, Dugbe, Ibadan
Game World is a located near Aleshinloye junction. It is a recreational centre where different indoor games such as snooker, table tennis, play station, darts and others are played. There is also a conference centre, minibar and restaurant. The entry fee at Game World is about N500, participating in other activities on-site may require separate payments.
3. Tourist Attractions in Ibadan
Visit the Botanical Garden, University of Ibadan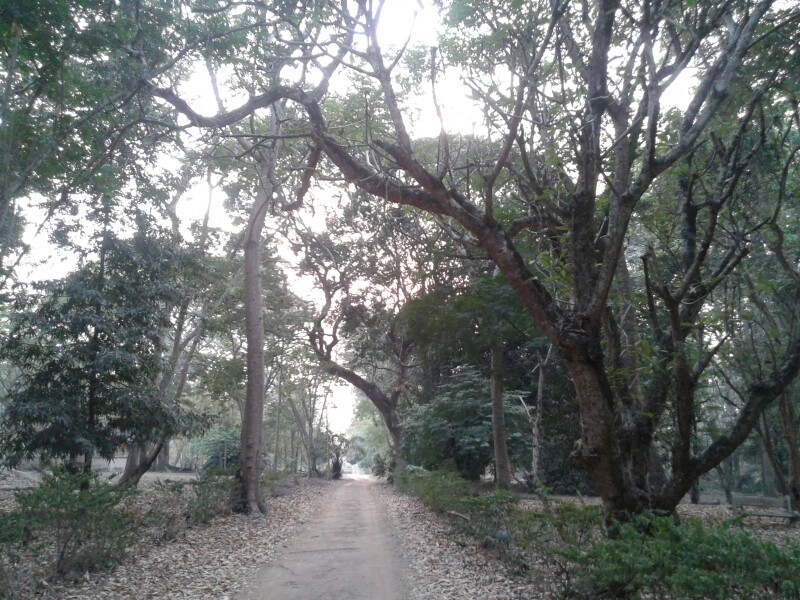 The botanical garden is an internationally recognized 70-acre property. It houses various species of endangered and threatened plants. The garden is divided into; the conserved area, the horticultural garden, the nursery, the children?s garden, the rock garden, the open field, the arboretum, the administrative building and the medicinal garden. Each section hosts a wonderful display of botanical beauties.

Visit the National Museum of Unity, Dugbe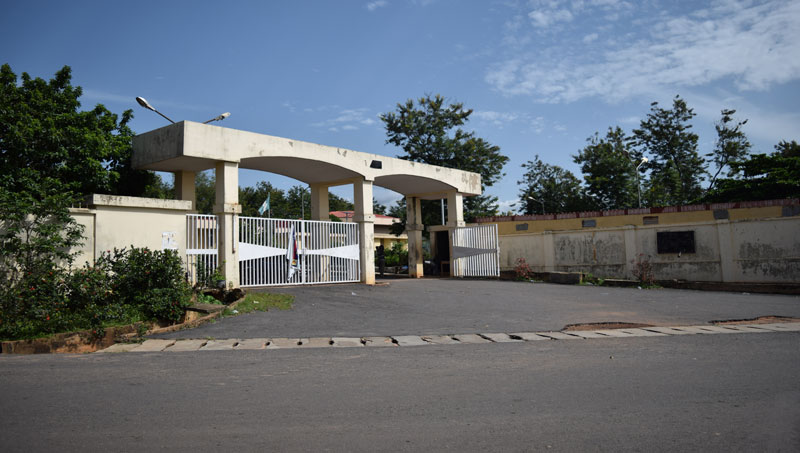 The National Museum of Unity was established in 1976 and is the premier museum in the city. It houses for distinct galleries classified into the Unity Gallery, Masquerade Gallery, Pottery Gallery and Yoruba Gallery. Within the museum, premises are a garden and a kitchen restaurant. The car used by the last Premier of Western Region, Late Chief Ladoke Akintola is also displayed in the museum. The National Museum of Unity is open from 9:00 am to 4:00 pm every day.
Visit Cocoa House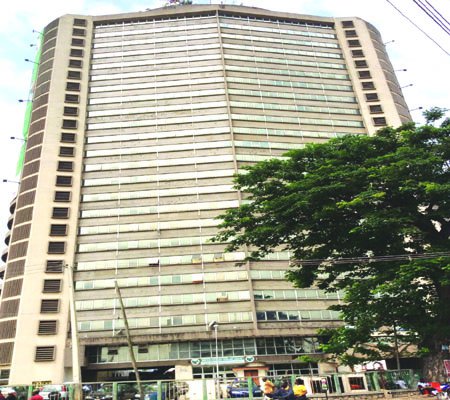 Built by late Obafemi Awolowo in 1965, this building is the first skyscraper ever to be built in Africa. Said to have been constructed from the proceeds of cocoa sold for export which is how the building got its name. Earlier years, it was referred to as
ile awon agbe
meaning the house of farmers. Cocoa House is located at Ijebu Bypass, Dugbe, Ibadan. Surrounded by local businesses, malls and restaurants.
Visit IITA Forest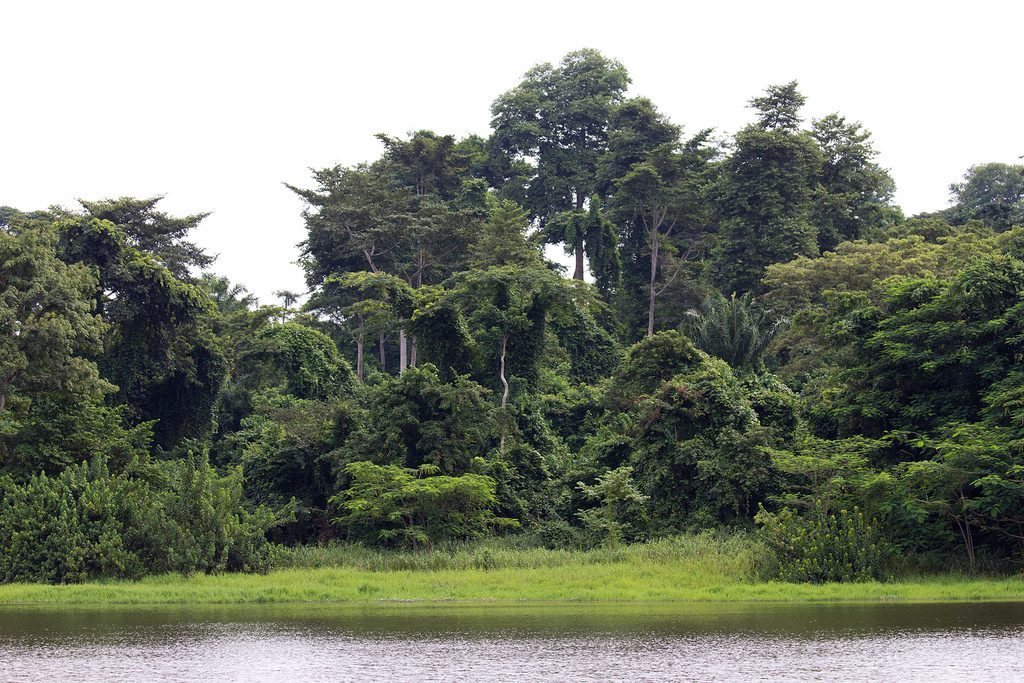 The International Institute of Tropical Agriculture (IITA) is a research and training institute for students as well as professionals in the area of agricultural research. A third of the campus consists of unspoilt tropical forest, a natural preserve for birds and other fauna, a lake about 3 km long. The lake spawned with various fish species is a lodestone for anglers. Guides are available for you if you wish to take a tour of the forest, try their luck at angling in the lake or watching for rare migrating birds.
Old Oyo National Park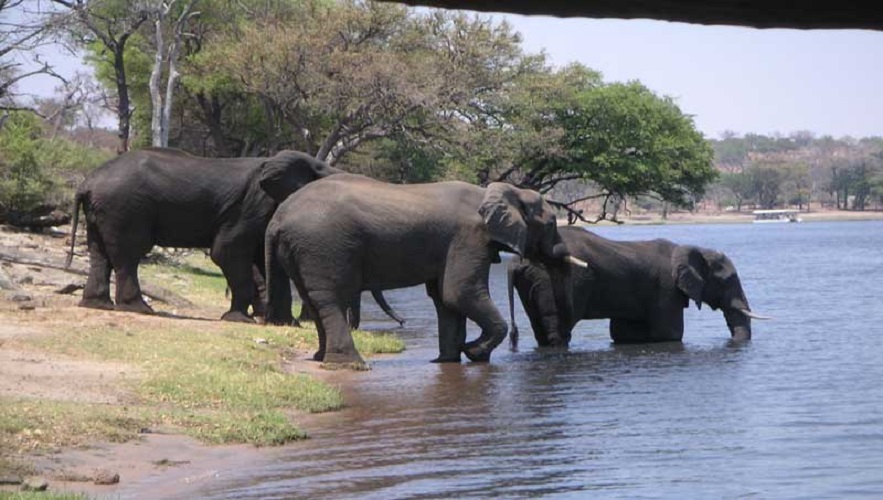 Old Oyo National Park, the park which was named after the Old Oyo ? the political capital of the Oyo Empire between the 16th and 18th centuries, is situated just about 51 km north of Ibadan city, and it harbours Nile crocodile, rock python and land tortoise. The northern end of the park includes the relics of the old city walls of Oyo-Ile, the great Agbaku cave which has evidence of stone age, the ?Kosomonu? hill, the old Akesan Market, Alaafin?s Palaces with crucibles of pottery used some centuries ago.
Heading to an Ibadan for a short stay, and you?d like to see as much as of the city under 48-hours? Here are
some helpful tips
for you on how to make the best of your stay.
Day 1:
Start your first day watching the sunrise through the city?s hills. For the best experience, you may prefer to lodge at
Premier Hotel
. The hotel sits atop the Makola Hills which is one of the highest points in the city ad gives a perfect view of the diversity of Ibadan...
see more
5. What People Eat in Ibadan

Golden Dragon Chinese Restaurant
Premier Hotel

, Mokola, Ibadan
Golden Dragon Chinese Restaurant is an Asian themed restaurant which serves Cantonese cuisine. It serves a variety of meals categorised as Starters, Beef, Chicken, Fish, Pork, Noodles and Rice, and Vegetable and Seafood Cuisine. Golden Dragon Chinese Restaurant is open for lunch from 12:00 pm to 3:00 pm and for Dinner from 7:30 pm to10:30 pm.
Kokodome Restaurant
Cocoa House, Dugbe Area
Kokodome Restaurant was established in 1989 and is the oldest nightclub in the city. Rated one of the best restaurants in the city where the restaurant and bar surrounds a swimming pool. It has half a dozen billiard tables and attracts a large number of clients. It serves both Nigerian cuisine and continental dishes
Kabachi Chinese Fusion Bistro Restaurant
Ventura Mall, Sango-UI road, Samonda
Reputed to be the city's best Asian restaurant, Kabachi Restaurant serves various selections of Asian cuisine with a fusion of barbeque and suya meats. At Kabachi, the teppanyaki chefs whip up meat, fish and vegetable dishes such as Chow Mein and Sichuan beef.?Kabachi Chinese Fusion Bistro Restaurant is child-friendly, yet suitable for a romantic night out. It is open from 11:00 am - 10:00 pm daily.
Cafe Chrysalis, Bodija
23 Ilaro St
Cafe Chrysalis is a reputable cafe with a modern cultural setting that gives a sense of home-away-from-home. The menu comprises a mouth-watering variety of cuisines; from their meals to confectioneries, burgers and crepes. Cafe Chrysalis offer live music, buffets and brunch. It?s a great place for group outings. Open hours are: Monday-Saturday: 9:00am-10:00pm, Sunday:12pm-10pm
Martha?s Kitchen
129 Railway Sidelink, Magazine road, Opp Rehoboth Plaza, Jericho
The meals at Martha?s Kitchen are a unique blend of mouth-watering Nigerian and continental cuisines that gives the customers a rush Martha?s Kitchen features; American meals, Asian meals, Barbeque, Burgers, Grills, resturantJuice & Smoothie, Pizzas, Sandwiches and more. Open hours: Monday-Saturday 8am-8pm, Sunday 12pm - 8pm
Tutti Frutti
Ventura Mall, Sango-UI road, Samonda
Tutti Frutti is known to be the best ice-cream place in Ibadan. For all the dessert lovers, this is the place for you. The restaurant serves fro-yo, ice-cream and yoghurt, boasting a large variety and textures. It is a child-friendly establishment; it is also great for group outings and romantic meet-ups.
6. Getting Around Ibadan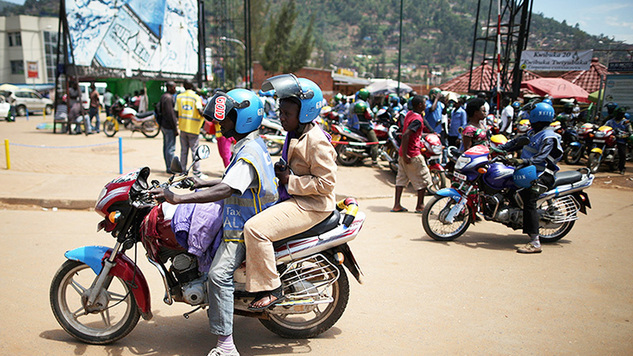 Upon arrival in the city of Ibadan, you will find that it is one of those cities where transportation is easily accessible. Whether it?s the public bus system (
danfo
), the quick motorcycle ride (
okada
), or the convenience of a shared or private cab, Ibadan has all you need to suit your budget and desire.
7. Where to Shop in Ibadan
Dugbe Market
Dugbe Market is a popular open-air market located in the Central Business District. It is a major hub for transport and trading. It situated close to several landmarks such as the Cocoa House and the recently built Cocomall.?Dugbe market is the biggest clothing market in Ibadan, Oyo State.
Palms Shopping Mall, Ibadan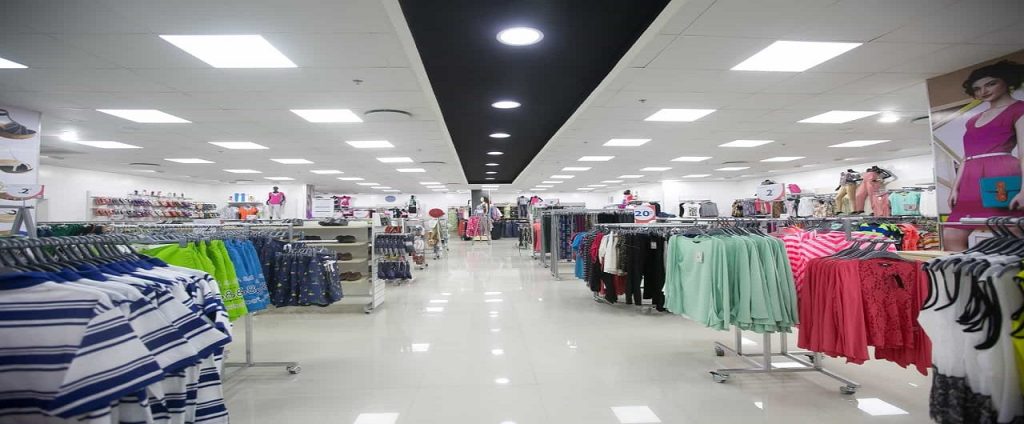 Palms Shopping Mall, Ibadan in is reputed to be the largest shopping mall in West Africa. The mall is located at Liberty Stadium Road, New G.R.A. It offers a wide array of commodities such as clothing items, foodstuffs, electronics e.t.c. Palms Shopping Mall also houses a cinema and several restaurants. It?s a great place to spend the day and have fun while shopping.
Heritage Mall, Dugbe
Heritage is beautiful mall is one of the most visited places in Ibadan. The three-storey mall also houses FilmHouse cinema, Shoprite (Africa?s leading retailer), Mr Price, a food court with various restaurants, a painting shop and a club that connects the three floors of the mall.
8. Where to ?Stay in Ibadan
Mokola Hill, Ibadan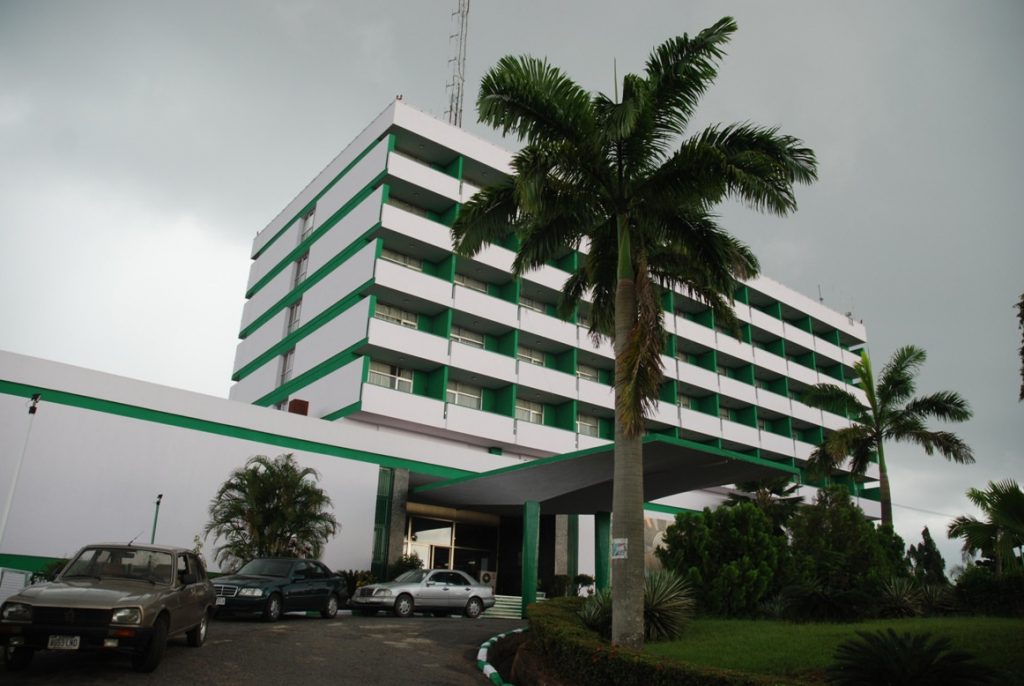 Premier Hotel
is located on top of the Mokola Hill which gives it the appearance of a ?watchtower? at night. From its vantage point, you can have an overview of the city from all floors at the hotel. Premier Hotel boasts various recreation facilities, swimming pool, restaurant, bar, car park, internet access etc.
Quarters 860, Agodi GRA, Ibadan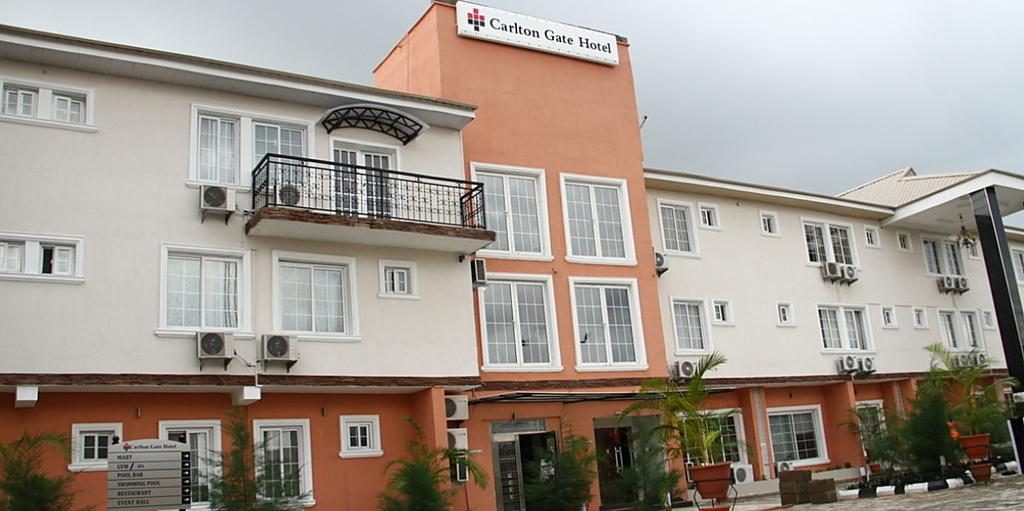 Located in the heart of Ibadan City,
Carlton Gate Hotel
is a majestic establishment that houses a variety of top-class facilities. The hotel is ideal for leisure and business guests and boasts luxurious rooms. As a guest at the hotel, you will have free access to the internet services, the in-house swimming pool and the pool bar.
1 Nihinlola Street, Ibadan.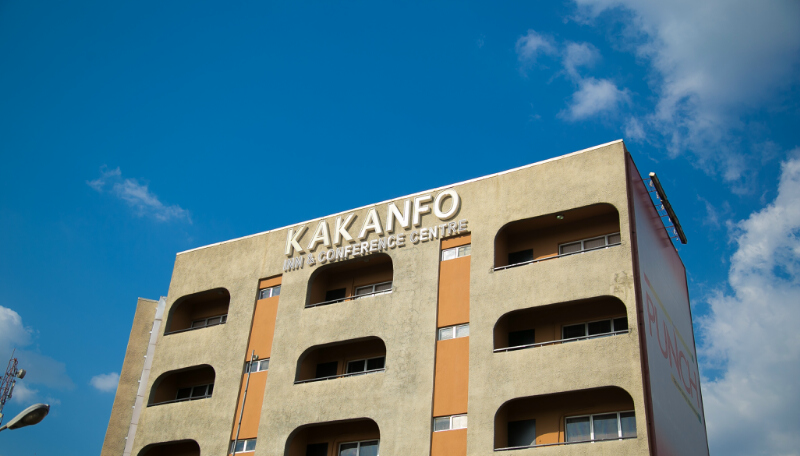 Kakanfo Inn
is appropriate for mini vacations, business travels, and romantic getaway. The in-house restaurant at the hotel serves a wide array of Nigerian and international. The bar is well stocked with varieties of beverages. You can also take out time to enjoy an afternoon in the swimming pool or just relax by the poolside. Free wi-fi access is also available.
Plot22A, Block X, MKO Abiola Way, Next to Access Bank, Mobil Ring Road, Ibadan South West.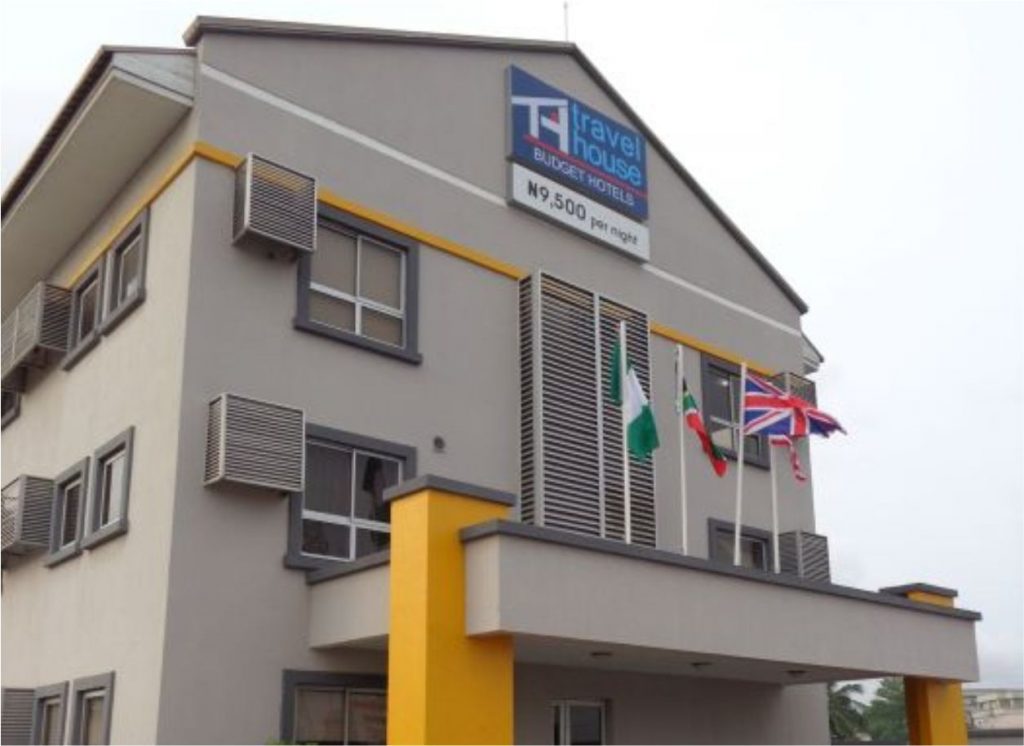 The halls of
Travel House, Ibadan
are tastefully adorned with beautiful paintings. The hotel?s restaurants serve a wide array of dishes guaranteed to keep guests coming back for more. Travel House perfectly combines beauty with affordability to give an air of sophistication. The hotel?s facilities include a lounge, bar, parking facilities, restaurant, room service, housing service, and guarded complex.
1, Check-Inn Close, Behind Zain Head Office, Off Secretariat/U.I Road, Bodija, Ibadan.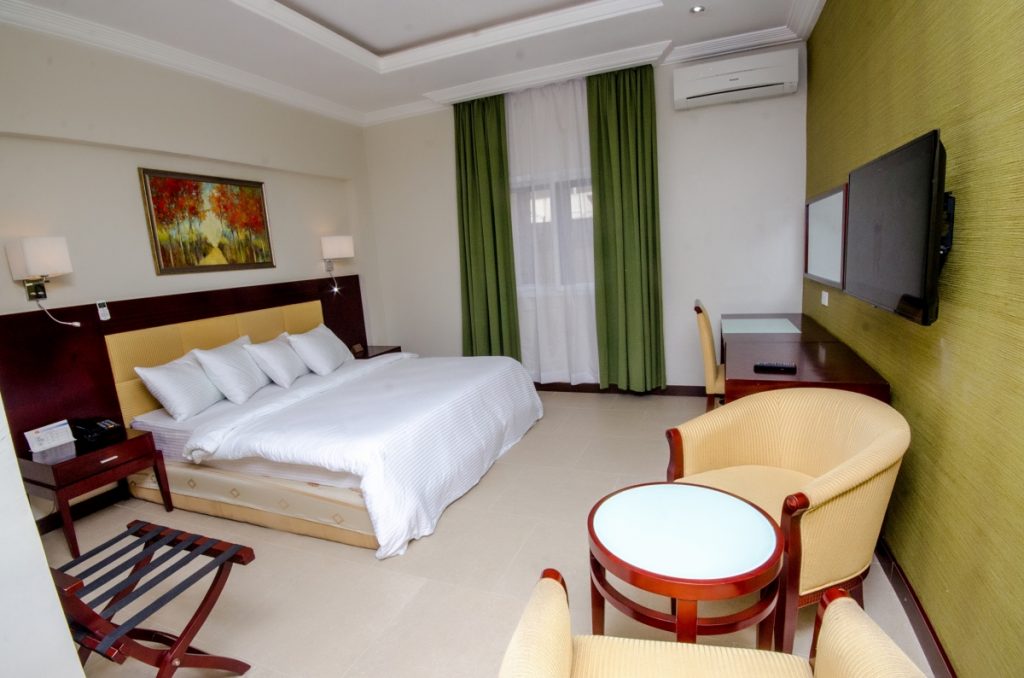 Check Inn Hotels
is a traveler-friendly hotel situated in the lively downtown area of Bodija. It is a one of a chain of Check-Inn hotels across the country. It is perfect for business guest, leisure travelers and romantic getaways. Your stay in Ibadan will sure be packed with activities. Ibadan has so much to offer at all price ranges, so hop on that plane or bus today. You will definitely not regret it.
9. Getting to Ibadan
Getting into Ibadan is not a difficult feat as the city is a rather popular destination. Various travel options exist from different locations.
By Air
The Ibadan Airport hosts various airlines heading to and arriving from various locations within the country. The airlines available at this airport are?Overland Airways and Arik Air. These airlines fly from
Lagos
and
Abuja
to Ibadan.

By Road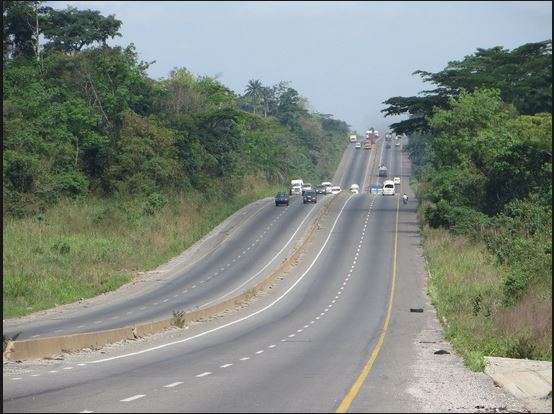 Road transportation to Ibadan is, however, the most commonly towed route. Various transport companies like?
Chisco Transport
,?
Peace Mass Transit
, and?
Young Shall Grow
?Motors?have terminals in the city and make daily trips in and out of the city, from various parts of the country.
People who liked this also like...
Ibadan an ancient city in the western part of the Country has a couple of tourist attraction centers as well as shopping malls, restaurants and cinemas, which can create long-lasting memories for you and leave you asking for more. The city is definitely one to enjoy.
Ibadan, the capital of Oyo state displays an amalgamation of ancient and modern life. ?The Brown City? used to be a major distribution point for products like Kola nuts, Cocoa, Cassava, Cotton, Rubber and Palm oil. The city is dotted by several old/colonial buildings, which gives it a rural-urban ambience.