Travel Guide to Asaba City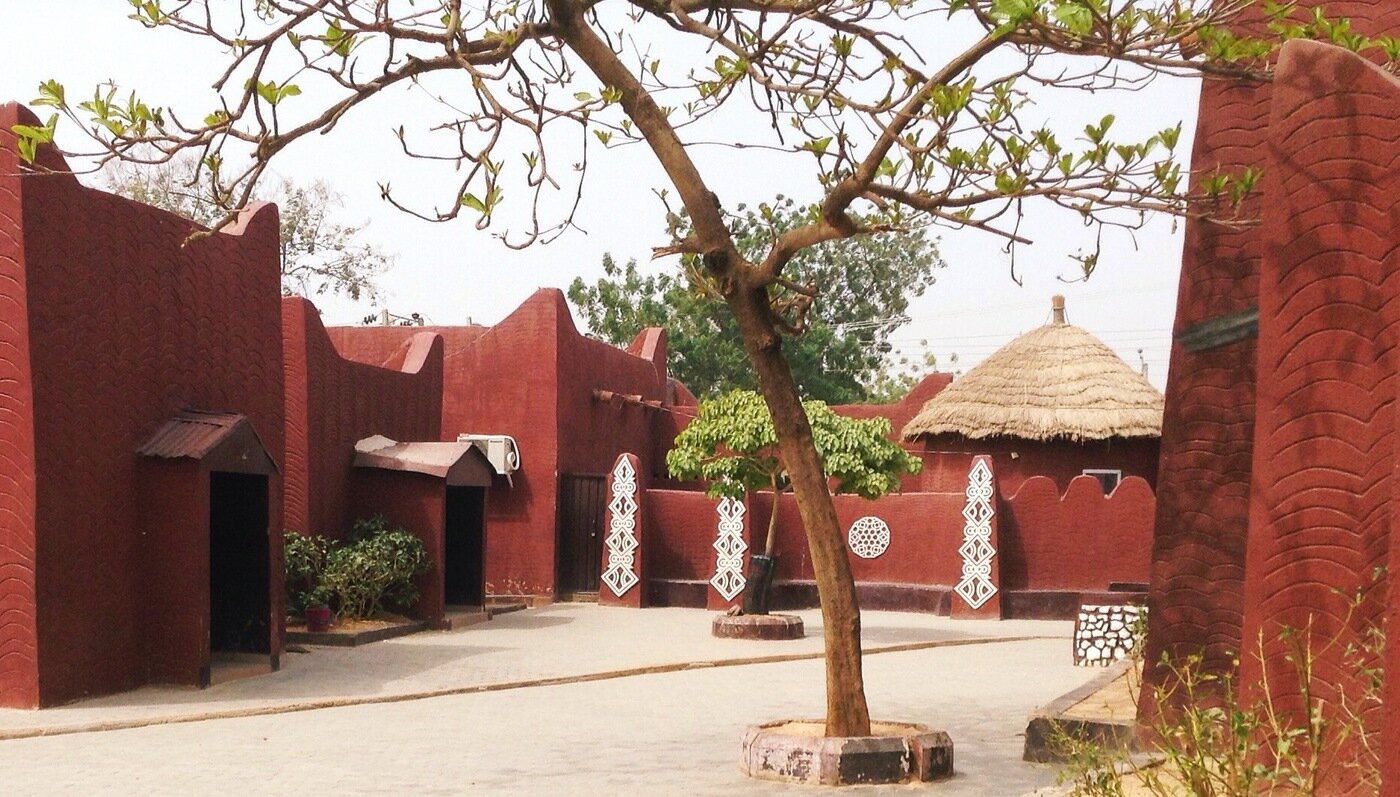 Asaba is Delta state's capital, the city is located on a hill beside the river Niger. ?With an estimated population of about 150,000 people, the capital city is quite sparsely populated. Temperatures in the city can rise to an unusual as 32 degrees sometimes compared to the tropical countryside's 27 degrees. ?Asaba experiences two distinct - the dry season and the rainy season in the first few months of the year, and gradually declines until September when it rises again. There are a few notable things in Asaba that one must take note of. On reaching this city a number of places stand out as places to visit, places like Otuogu beach, Living History Museum, Koko, Abraka Turf and Country Club, Mungo Park House, Lander Brothers Anchorage, and River Ethiope Water Source. The markets in Asaba include Oko market, Onions market, Ogbogonogo Market, Asaba International market, and Abraka market. Being a historic city, there are a number of festivals that the inhabitants engage in. Some of them include the?Ine or Ekensu; the 5-day festival where inhabitants reminisce over the old wars in Asaba, the?Igba-Nkpisi ceremony which is used to welcome the Asaba sons into manhood and of course the Iwaji festival which is celebrated to observe the yam harvest period. The best time to visit Asaba is anytime between November and March when the temperature is slightly lesser than usual.

How To Get To Asaba City
The city of Asaba is never lacking in the influx of visitors because of the multi-utilitarianism nature of the city. There are two major travel options for people who intend to visit the great city of Asaba:
By Flight
The city of Asaba has an international airport - The Asaba International airport is located in the state's capital. The airport is one of the two major routes through which visitors come into the city and the other sister cities in Delta state. The flight fares greatly?depend on the cabin option, date of booking and the season of the year.?The airport receives flights from major cities in Nigeria like Lagos and Abuja.
By Road
This is the most used means of getting into Asaba city, The visitors coming in from neighbouring cities like Onitsha in Anambra would use the blue Asaba buses. There are also other commuter buses that move people to the city. Other travellers from farther locations would need to use the interstate buses relevant to their location.
Major Bus Parks in Asaba City
God is good motors - GIGM
Peace Mass Transit
G. Agofure Motors
ABC Transport
Getting Around In Asaba City
The transport options for moving around in Asaba include bikes, tricycle (Keke Napep), taxis, and buses. These options are available all the time at affordable rates. The rates are not always fixed. Visitors might need to bargain once in a while.
Bikes
The major road in Asaba city is the Nnebisi Road, and bikes ply the road every now and then. Bikes also ply interior routes of the city, The cost of using bikes is relatively cheap, and it is also dependent on the bargaining power of the visitor.
Keke Napeps
Keke Napep (tricycle) is also a popular means of getting around in the city. ?Even though seeing this vehicle on the main roads are close to impossible. The cost of using the Napep depends on the distance and it's usually nothing less than 100 Naira per journey. The Keke can be chattered like a taxi and used to carry items.
Commuter Buses
The Asaba commuter buses, popularly identified by their blue and white colour, are also the common medium of transportation within the city. The buses have parks dispersed around the city where visitors intending to use them can access them. However, it is easy to hop on buses, as they are usually on all main road routes and can stop to pick a passenger on the roadside. The bus charge is usually based on the destination in question. Nevertheless, they are very affordable.
Taxis
Taxis are a more comfortable way of moving around the city. Some of them are also blue and white like the commuter buses, while some others are just normal vehicles converted into transport vehicles. They are more expensive to use, and they take you to your personal destination.
Things To Do In Asaba City
There are interesting things that visitors can do while in the city of Asaba. There are historic sites that visitors can check out, and there are a couple of notable activities one can engage in for fun.
Free Things To Do In Asaba City?
The city is not without notable places that cost almost nothing to visit. Visitors in the city can engage in the following: Enjoy the gentle breeze and feel the fine sand beneath your feet.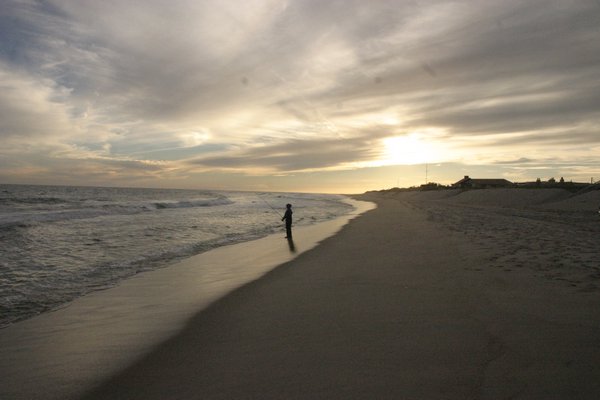 Visit The Otuogu Beach, Mungo Park House and River Ethiope Water Source.
How To Spend 48 Hours In Asaba City
Asaba city constantly awaits her visitors. Whether you come into Asaba by flight or through any of the interstate buses, the city surely would welcome and treat you to its sites.
Day 1:
Accommodation is definitely a top priority for any visitor in a city. On arrival to the city, you would need to get accommodation that tallies with your pocket's content. If you desire a deluxe and lush accommodation then you have the following hotels to pick from -
Noble Suites Hotel
,?
Ulo Suites
,
Best Western Plus Elomaz Hotel Asaba
,?
Swiss Spirit Hotels And Suites Mardezok
, and
Grand Hotel Convention Centre
. If you need accommodation that is comfortable and yet pocket-friendly, then you should try any of these
Posh Hotel Limited
,
Potters Wheel Hotel
,
DE Alha Park Guest House
,?Victory Motels
, and
Pamoko Guest House
. After you have settled accommodation, grab a meal at ?Sizzlers Asaba or Crunches Asaba. Visit the?Living History Museum, Koko to get a first-hand knowledge of the history of Asaba city. Then head to peaceful Otuogo beach to explore the blue-coloured water. From the beach, head to De Orange kitchen to grab lunch. After lunch, camping at the Filmhouse cinema to see the latest blockbuster is not a bad idea. Do not forget to buy popcorn?and?a drink?to cool off. There are a lot of lounges in Asaba but you should visit the Empire Lounge. Treat yourself to good music, and do not hesitate to show off your dancing skills on the dance floor. They also have a wonderful restaurant that you should try. After having fun to the fullest at the lounge, head back to your hotel and anticipate day 2.
Day 2:
Once you are up, say your prayers and head to hotel's gym. Keeping fit is good business. Then, visit the hotel's restaurant for breakfast. Freshen up and visit Asaba's biggest market for any item of your choice. If you want to experience a?posh shopping spree, then you should visit the Abasa's Mall. The mall has restaurants you could patronize for lunch. You can head back to your hotel, drop all the items purchased earlier, freshen up, and head to?the River Ethiope Water Source, and then the Abraka Turf and Country Club. The country club is a pretty much lively place, time will pass without you not knowing. You should try their grilled fish. They also have a restaurant where you can enjoy their cuisines. Retire to your hotel room, so that you can properly pack your things, and sleep early enough to catch the next bus.

Where To Shop In Asaba City
Visitors in Asaba who want a taste of the main markets in the city can go to any of these markets - Oko market, Onions market, Ogbogonogo Market, Asaba International market, and Abraka market. The?Ogbogonogo market is the biggest market in Asaba. The market always has a very wide variety of items available for sales. Ogbogonogo market sells items relatively cheaper than what is gotten elsewhere. Visitors who do not to participate in the hassle of purchasing items in a local market can make use of the mall instead.
Places To Eat In The City
The Asaba people are close to the Onitsha people, little wonder why their food has a semblance to that eaten in eastern states. However, unlike the Igbo, the people of Asaba think it abominable to consume ogbono soup. They love the nsala soup (white soup) and pounded yam, egusi soup, afang soup, banga soup and groundnut soup. Freshly tapped palm wine is also taken in the city. Asaba has top-notch restaurants, fast foods and bukkas where local meals are available at a cheap rate.
Some Top Restaurants to try in Asaba City
Macdons Fast Food & Bush Bar:
It is located at 17b Okpanam Road, Asaba. They offer Nigerian dishes, confectioneries, and ice -cream.
Crunchies Asaba:
It is located at?Okpanam Rd, GRA Phase I, Asaba, and it opens between 7 am to 9 pm daily. They offer pastries, fast foods, ice- cream and some local dishes.
Sizzlers Asaba:
It is located at?216, Nnebisi Road, Asaba. They serve rice in various categories, chilled beverages, tasty hot dogs, ice cream and a lot more.
Places Of Interest In The City
Asaba has sites that are perfect for tourism. Some of them include: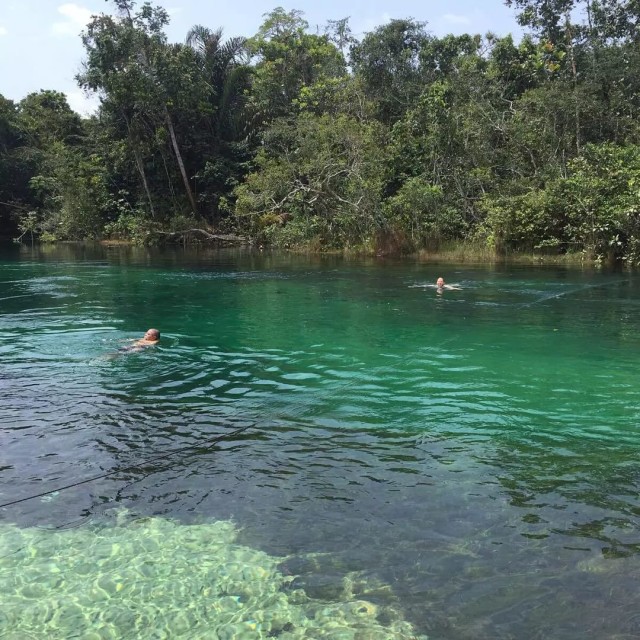 River Ethiope Water Source
One of the most important rivers in Delta State, and it is said to have its source from the root of a giant silk-tree in Umuaja, Ukwuani LGA. You can reach the source of the river from Warri via Abraka and from Asaba through Agbor, Umutu to Umuaja. Water sports like canoeing, speed boating.
Otuogu Beach
The Otuogu beach is a popular beach that also extends into several creeks before emptying into the Atlantic Ocean. The fine beach sand is always perfect to walk upon, and the cool beach breeze is always something to feel against your skin.
Mungo Park House
The Mungo Park House was named after the man who discovered the Niger - Mungo Park. The Mungo Park house was built by the Lander Brothers of the Royal Niger Company, in 1886 in Asaba, the present-day capital city of Delta State, Nigeria.
Living History Museum, Koko-Nana's Palace
Living History Museum used to be the main residence of Chief Nana Olomu Ebrahim. The artefacts on display?within the grand edifice portray the grand taste of Chief Nana and his dealings with colonial officers.
Staying In Asaba City
Some Hotels In The City Center?Include:
35,000 naira per night
29,000 naira per night
18,500 naira per night
21,000 naira per night
20,700 naira per night
Some cheap hotel options:
3,000 naira per night
2,500 naira per night
2,000 naira per night
2,000 naira per night
1,500 naira per night
Swiss Spirit Hotels And Suites Mardezok
,

Tips for getting cheaper accommodation
One major tip for getting cheaper accommodation is to search online properly. After all, you cannot know what a hotel offers unless you find out. There is no better way to find out the cheap hotels in Asaba than to use the internet. For the cheapest hotel rates in Asaba, visit
Hotels.ng.
Hotels are busier at weekends compared to weekdays and during any festive periods.
People Who Like Asaba City Also Like...
Onitsha is the business hub of the eastern part of Nigeria. It takes only a few minutes to move from Onitsha to Asaba. Onitsha has a massive market called the Onitsha main market. The interesting places to visit in Onitsha include the?Palace of the Obi of Onitsha,?All Saints Cathedral,?Onitsha Mall, Ogbunike Caves and Rojenny Tourist Village.
The popular metropolis is one of the most relevant states in Nigeria in terms of its economy and labour strength. Lagos city is a must visit, having an almost inexhaustible list of malls, markets, beaches, hotels, clubs, and resorts to visit. Some interesting places to visit in Lagos include the Palms shopping mall, Quinox, Ikoyi Golf club, e.t.c.
Port Harcourt is the capital city of Rivers state. The metropolis is known for its oil wells. As a result of this, visitors troop into the city every other day. The Mile One market is the city's busiest market, and it is fondly called Umbrella market. Some interesting places to visit in Port Harcourt include Port Harcourt Tourist Beach, Port Harcourt Beach,?Port Harcourt Golf Club, Port Harcourt city mall, and Garden city amusement park.