48 Hours in Aba - Your Ultimate Guide To A Good Time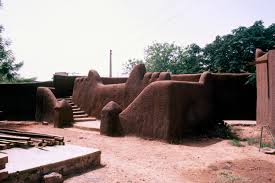 If this is your first time in Nigeria, Aba is one of the coolest places to visit. Aba is a city in the southeast of Nigeria and the commercial centre of Abia State. It is a relatively small town and like it is anywhere else, there's fun to be in this fast-paced city, you just need to know where. If you want to see the best in a short period of time, check out this 48 Hours in Aba guide. The city is a collecting point for agricultural products, major urban settlement and commercial centre in a region that is surrounded by small villages and towns. T.he city is well known for its craftsmen, beautiful culture and luxury hotels such as Terminus Hotel, ICONS lounge, Evergreen Hotel, Enitona Hotel and Benidon Hotel. You will definitely have an exciting and fun-filled experience in the city!

48 hours in Aba: Day 1
You should plan to stay in Aba Sports Club and its environs; this is an area where most of the interesting activities take place. There are a number of budget hotels around the area, such as ICONS lounge and Evergreen Hotel. Morning: Sumptuous Breakfast and a visit to the Aba Museum. There are many restaurants in the city designed to meet your breakfast needs. You will surely find restaurants that offer great meals and that are affordable. Here are some examples of restaurants in the city that serve local, African, Chinese and Intercontinental cuisines:
Jevenik Restaurant
Food World
Divine Restaurants
Dazzles Restaurant After a delicious breakfast, visit the Aba Museum. Although Aba is a compact city, it boasts of a great museum called the National Museum of Colonial History which serves as a research centre and houses the history of the evolution of the State from pre-colonial till date. The museum is frequently visited by tourists as well as children for educational purposes. Spend time at this museum soaking up all the information you can on Nigeria?s rich history as well as the popular Aba Women Riot of 1929.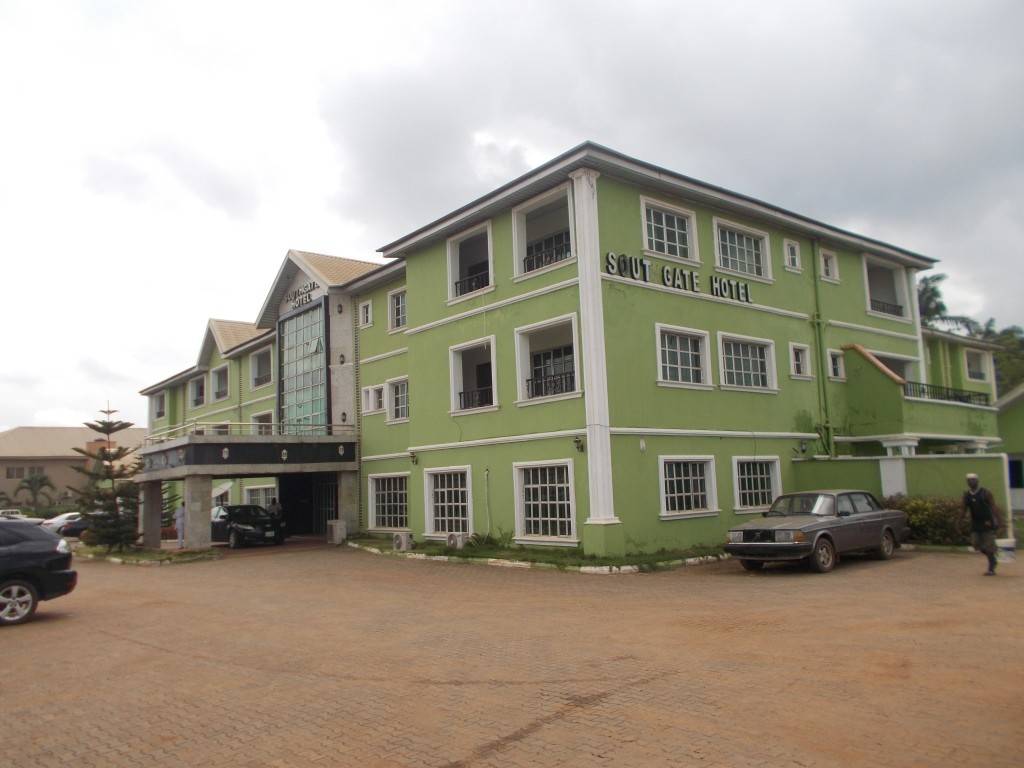 Afternoon: Lunch and Relaxation
Most of the hotels in Aba city have restaurants that provide meals from all over the world. Have a sumptuous meal and relax afterwards. You can relax at the Aba Sports Club. One of the oldest sports clubs in the town, this centre still stands as a prime place for relaxation and mutton barbecue. The Club is a great place to come relax and interact with residents.
Evening: A visit to the beer parlour or a visit to the market
After a relaxing in the afternoon, it?s time to get a good glimpse of Aba at night. Aba is well known for its vibrant nightlife, so ensure your night time is as interesting as your day. For relaxation, try out a visit to the beer parlours which are usually filled with loads of people with the hilarious stories, dying to tell anyone who will hear. A great way to get the feel of Aba. Beer parlours can also be quite enjoyable for the teetotaler; they're usually the best places to enjoy local delicacies like Isi ewu and Nkwobi. If you do not like the idea of a beer parlour visit, then you should visit Sugarland. Sugarland is like Aba's own Hard Rock Cafe. It plays host to comedians and musical acts. For live band lovers, this is tailor-made for you. Also has Karaoke Nights once a week. While you enjoy the great atmosphere and entertainment, there are a variety of dishes to choose from with the Point & Kill option available for fresh fish, Isi Ewu, Sharwarma, Nkwobi, Ugba and Ukazi. Sugarland promises to be a sweet experience.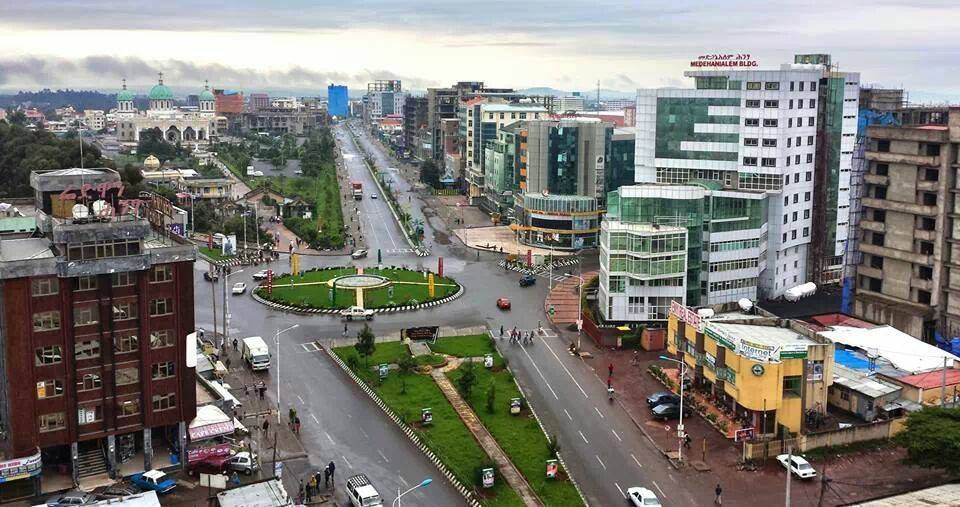 48 hours in Aba: Day 2
Morning: Breakfast and a visit to Ahia Ohuru
Have breakfast at their world class restaurant, Jevenik Restaurant, and thereafter explore their Ahia Ohuru (New Market). This market may not be as popular as Ariaria International Market, however, it is one of the largest trade centres in the city and the best place to experience the reality of life in the city. There are a variety of commodities on sale ? including clothing, food items, furniture, shoes and art at the market. If you have no intention of doing actual shopping, a tour around the market in the morning is still an interesting thing to do.
Afternoon: A visit to Enyimba International Stadium, Aba
The Enyimba International Stadium; a multi-use stadium in Aba, Nigeria yet serves as a home ground of Enyimba International F.C. Nigeria's most Successful club side. The stadium and its residents are the pride of Aba. But that is not all, the Aba Sports Club, founded in 1921 and incorporated as such on 12th March 1926, is home to various sections for Golf, swimming, lawn tennis, badminton, squash e.t.c, Aba Sports Club is a great place to come relax and interact with residents. They also have a barbecue spot, with their mutton suya being a tourist favourite. And lastly, the Ariaria International Market, an open-air market in Aba, is one of the largest markets in West Africa and nicknamed "China of Africa" because of its versatility in the making of wears, imitation goods and leather works. It is one of the largest leather shoe-making markets in West Africa with an estimated two million traders. The market cuts across three local government areas, the Aba North, Aba South and Osisioma.
Evening: Relax and Chill
On your final night in the city, you need to be relaxed and get refreshed for your trip the next day. You could pay a visit to the mutton suya spot at Aba Sports Club. Although not as fancy as other famous spots, around the country, the service is quite impressive and the flavour of the chops keeps you pinned to table ordering for more. A trip to this bubbly city is not complete without exploring the piping hot meat, just off the grill at this spot. You could go to the Aba Festival, free for all and obviously very interesting. Songs by original hunters 'songs of victory' are sung there. It is becoming a huge tourist attraction. Aba, a great yet small city filled with exciting places to go and things to do.? The city has a lot to offer and a tour around the city requires more than just 48 hours, however with our help you can still have a great experience.

People who viewed this also liked...
Nsukka is home to the renowned University of Nigeria and has a number of local cuisines which include the Okpa which is made from bean flour, mixed with ingredients such as palm oil, salt and pepper before being cooked to a semi-solid state plus the Abacha which is made from Cassava. We bring to you a guide, around the city.
Onitsha is a vibrant and eventful place to visit all year round especially during festivals such as the Ofala and the New Yam Festivals which are always held annually. For your reading pleasure, we've compiled a travel guide to the City of Onitsha.
Port Harcourt, the capital city of Rivers State, as well as the largest city in Rivers State, is an oil hub of Nigeria, and lies along the Bonny River and is located in the Niger Delta. Known as one of the richest cities in the country, we bring you all the perks of the city.