Osogbo City Guide
Osogbo, the capital of Osun State, is one of Nigeria's artistic and cultural centres. Located about 225km northeast of Lagos. Of its?burgeoning population of about 900, 000, ?the Yoruba ethnic group make up 80% of that number. ?Cities close by include Ikire, Ife, Ilorin, Ibadan, Ado Ekiti, Lagos etc. The venue of the famous Osun-Osogbo festival that comes up annually along the River Osun. The festival centres around the sacred grove of the river goddess Osun, which is a UNESCO World Heritage Site. A trade center for a farming region. Osogbo is rich in food crops like Yam, Cassava, Corn etc., ?as well cash crops like cotton. Osogbo?s attractions extend from in-time historical structures to elaborate trado-religious festivals The city accounts for a great collection of Arts and Creative people.? Artists like Nike Arts, Jimoh Braimoh are products of Osogbo.

How To Get To Osogbo
Travelers can get there either by Air or Road. In the event that you want to travel by Air, the closest domestic airport to Osogbo is in Ilorin, while the closest international airport is in Lagos. Accessible by road from any part of the country. The average cost of traveling to Osogbo from any part of the country is? NGN 4000. Visitors coming from the Western part of the country like Lagos, Ibadan etc., are too sure find a direct bus to Osogbo but visitors coming from any other part of the country may discover that finding a direct bus is an ordeal. In the event that visitors are traveling from other parts of the country, passengers usually travel up to?Ibadan, from where they will definitely find a direct bus to Osogbo.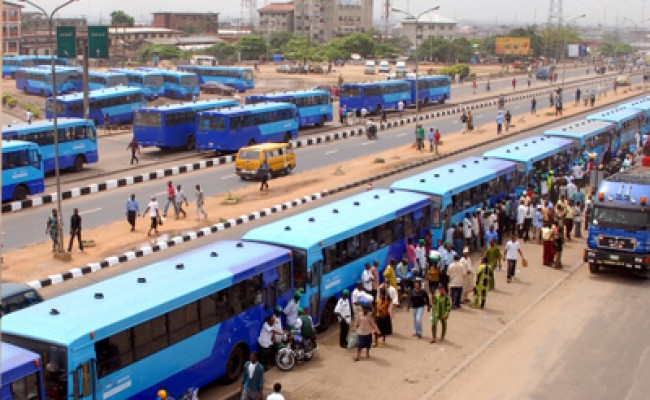 How to move around in Osogbo
Motorcycles and Tricycles are very common in Osogbo and most of the movement around the city is done by either of them. Cabs and Taxis are also available to take passengers to major points in the city.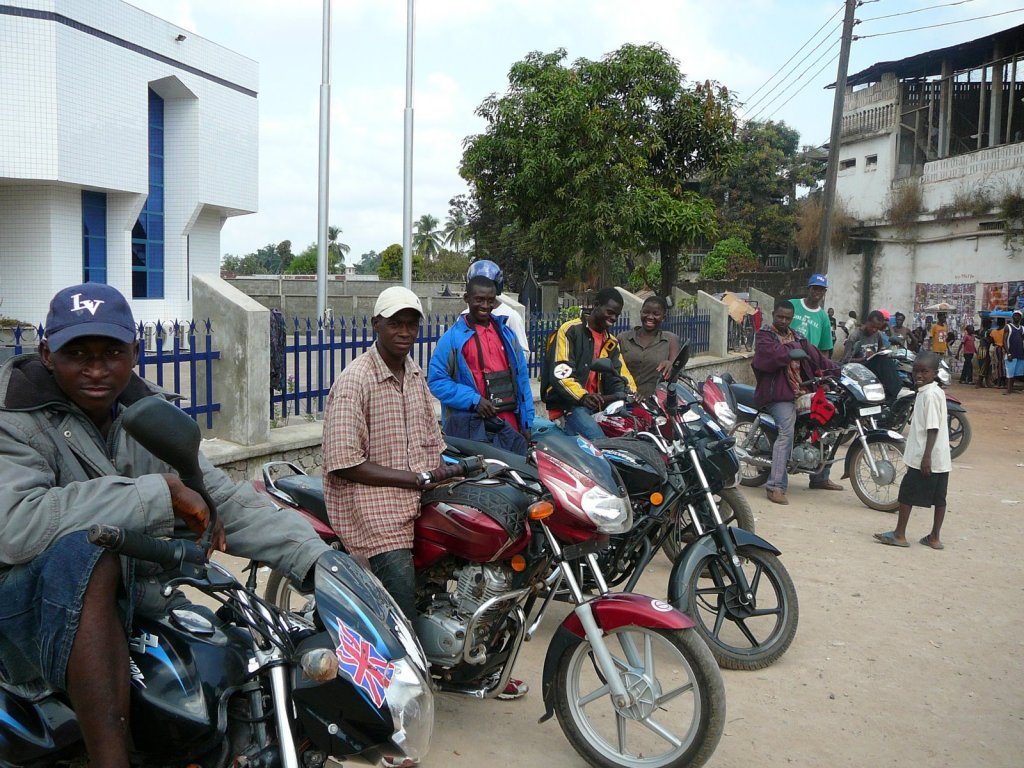 Things To Do In Osogbo
Osogbo has a plethora of activities that can engage any visitor or tourist. ?On your first trip to Osogbo, visit the local black soap/palm oil processing factory, as it would give you a hands-on view of how black soap is made locally as well as how palm oil is processed. This will surely give you an idea of how the early occupants of Osogbo lived. The Susanne Wenger's house should be your next stop. You will get to see her incredible art collection. In the event that you visit Osogbo in August, do make it a duty to attend the Osun-Osogbo festivals, which draws people from all parts of Osun State for parades and feasts. It is open to visitors and tourists, who are interested in viewing proceedings at the festival.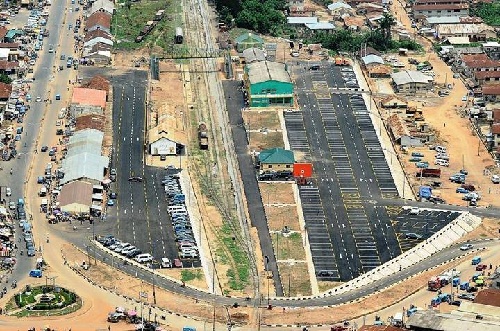 Free Things To Do In Osogbo
Visitors and tourists are allowed to visit the Susanne Wenger?s house to see the beautiful works. There are only a few restrictions to some areas. Also, visitors are allowed to go the Sacred Grove of Osun. There is no real fee that is charged. The place is open to anyone who feels like seeing the forest. These places have played host to students who are on their excursion.

How To Spend 48 hours in Osogbo
It?s your first day and there are so many places to go in such a short time.You should be armed with your camera, as the pictures would help preserve the memories of this adventure. There are surely prospects of a long day ahead of you. In order to have the strength to carry out this adventure, you need to eat. Visit restaurants like Ostrich or Captain Cook for your intercontinental dishes. There are also a lot of local restaurants around Olaiya Area and Old Garage that serve tastefully prepared local dishes. In the event that you are with your children, you should visit the newly-constructed Nelson Mandela Freedom Park, in order to get unending fun. Pay a visit to the Ataoja Royal Palace, as paying homage is important in the Yoruba culture. This should take up a whole day. On your second day, in the event that you are a lover of Art, Culture, and History, you should visit the Museum of Arts as well as the Suzanne Wenger?s House and Centre. These places are sure to bring you closer to history. Also, take a visit to the Nike Centre for Arts and Culture. After the thrilling exploration of the beautiful city of Osogbo, visiting Finger Licking Restaurant is a good way to bring an end to your day. The taste of their delicacies, coupled with the music, is sure going to give a relaxing feeling. In the event, you love clubbing, round up your great trip with a visit to the nite club. Royal Motel and Nite Club is a great spot for you.
Places of Interest in Osogbo
Sacred Grove of Osun
This is a forested area with shrines and sanctuaries. It is a place which is used to honour Osun deities. It is the largest example of a once widespread phenomenon, which characterizes every Yoruba settlement. Visitors are allowed to explore the grove. The monkeys and other inhabitants of the forest are a pleasant site to see. In recognition of its global significance and cultural value, UNESCO listed this sacred grove as a World Heritage site in 2005.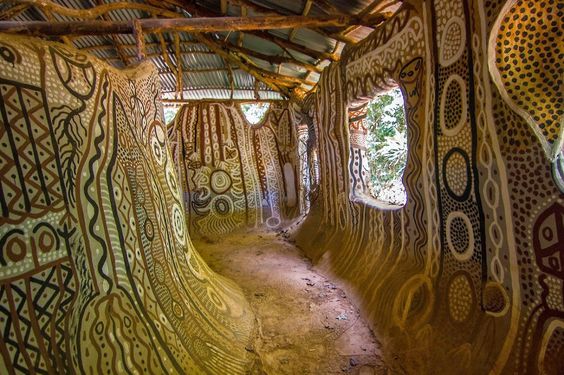 Museum of Arts
Osogbo city has one of the best museums of arts in Nigeria as a result of its position in the Yoruba cultural heritage. The city is culturally and historically enriched with many artefacts and it showcases the creative values of its people with activities like calabash and wood carving, cloth weaving etc.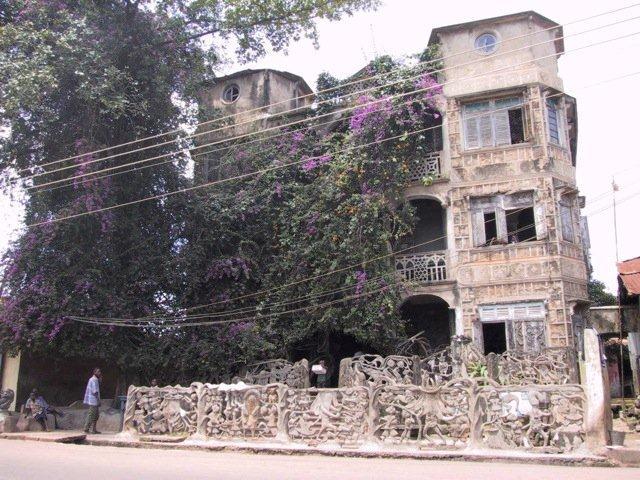 Suzanne Wenger?s House and Centre
Suzanne Wenger (popularly called Adunni Olorisa)an Australian artist turned Yoruba priestess who died in 2009 at the age of 94 years, is one of the people that designed some of the art edifice found in Osun groove. She remains one of the few architectural landmarks in the city. Her house is covered with relief that is: interwoven human and animal form. As such, it shows a reflection of the Brazilian style buildings, which characterize Nigeria?s architectural past. The centre houses over 400 works of art. It is open to visitors and tourists with a restriction to some areas.
Nike Centre for Arts & Culture
The centre had the first of many international exhibitions in the 70s. It has had exhibitions and workshops in Nigeria, Europe, North America etc. The centre currently enrols students, who are at present making a living selling their works. Genesis Gallery, Osogbo.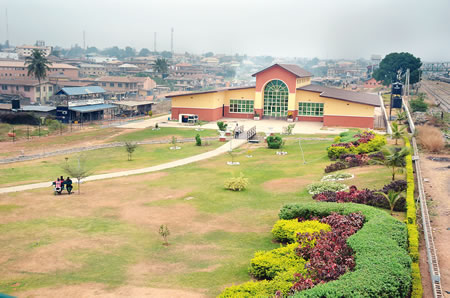 Nelson Mandela Freedom Park
The aesthetics are fantastic and it?s sure to leave any tourist with a lot of memories. It is located around the train station, close to the popular garage. It has a lot of flowers and grasses beautifully planted around it. The park has facilities like food mart, parking lot etc. It?s a good picnic destination, to sit down and relax with family and friends
Osogbo Arts and Metal Works
This is one of the top holiday destinations in Oshogbo is where metals are artistically crafted and shaped to make valuable items. Osogbo residents are known to be very artistic and the city has produced very many internationally recognized artists; among them are Nike Arts, Twin Seven Seven, Jimoh Braimoh and others.
Osun Cultural Festival
This is an annual event that takes place around August and September, and it attracts visitor from all over the globe. It provides an opportunity to visit the great Osun Grove, a sacred forest along the banks of the Osun river just outside the city of Osogbo.
Ataoja Royal Palace
The palace is located in the heart of the city and its an ideal place for tourists to learn more about the city. It has a museum where all the historical facts about the establishment of the city are carefully preserved.
African Heritage Gallery
Owned by Jimoh Buraimoh, one of Osogbo?s famous artists who was the original innovator of bead painting ? a technique derived from the traditional decoration of Yoruba crowns, which he applied to abstract painting with results which now command high prices in galleries of London and New York.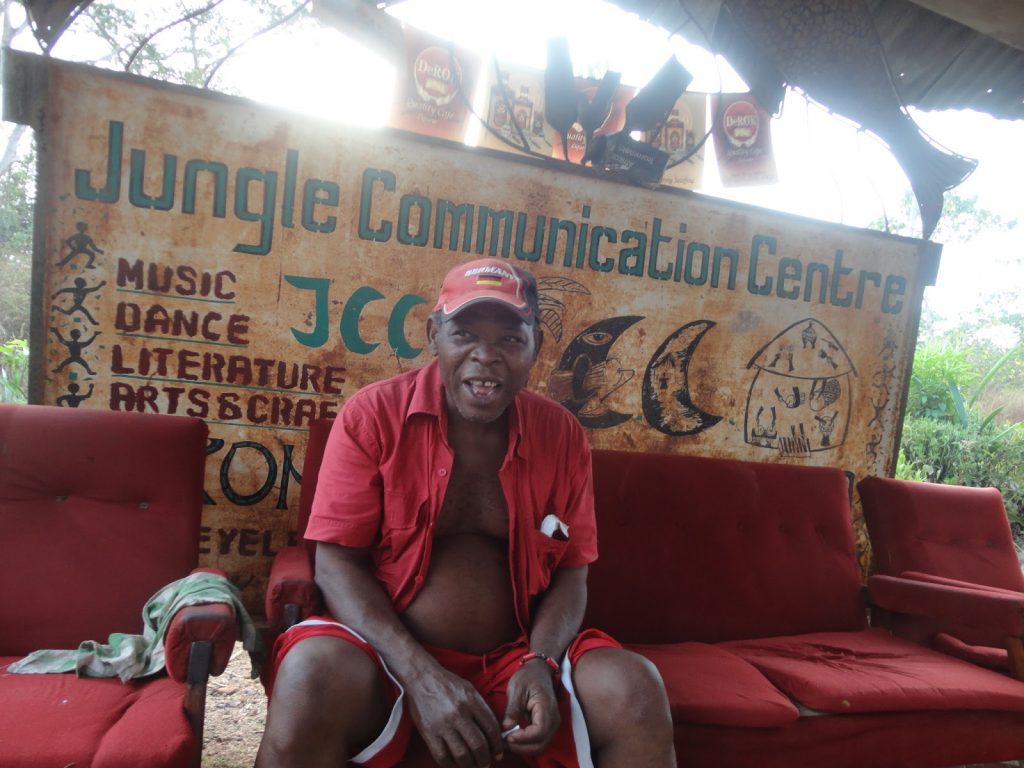 Okonfo Rao Kawawa
Also known as Jungle communication centre, the centre was established to support the communication and the naturality on a spiritual level through prayers, drumming and dancing. It's an ideal place for visitors interested in body, soul and spirit re-energizing.
Places To Eat In Osogbo
Distinct cuisines are always readily available in Osogbo. Osogbo has delicacies lik Amala with Gbegiri and Ewedu, Eko, etc. Prices are very affordable and portions of food are usually large.
Finger Licking
Established in 2013, it serves really delicious ready-to-eat hot meals and drinks. It is a choice lounge where young ones and adults alike can come to relax and entertain themselves. It is located at 2, Wole Ola Street, Off Gbongan-Ibadan Road, Osogbo.
Captain Cook
This eatery, known for its soft and delicious family loaf, also makes excellent intercontinental dishes. This eatery opens between 7 AM and 10 PM. It is located at 151 Station Road, Opp First Bank, Osogbo, Osun State.
Ostrich Bakery
Ostrich serves all types of pastries, makes deliveries and takes special orders from customers. It has become a symbol of excellent customer service and pastry making in Osogbo. It is located at 1, Olonkoro Road, Ajegunle, Olorunda.
Tantalizers
A top brand fast-food outlet that has a presence all over the country. Their outlets serve continental and local delicacies and often have separate sections for them.
Mr Bigg?s
This is another popular fast food chain with outlets across the state as well as the country serving pastries, snacks, burgers and hot meals to families, teenagers, and corporate customers for nearly twenty-five years.
Where To Shop In Osogbo
Osogbo offers visitors the opportunity to shop for almost the whole day, as Shops stay open quite late into the night. Shops in Osogbo include ultra modern markets, open markets etc.? For tourists who do not want to explore the local markets, there are shopping malls available
Ace Market
This is a food and groceries store located opposite Skye Bank, Okefia, Osogbo. Generally, the market offers quality services to its clients at an affordable price point. In the event that you need to get anything that has to do with food and groceries in Osogbo, this is the best stop for you.
Orisunbare Shopping Complex
Here, all your shopping needs are met under one roof. From groceries to high fashion boutiques and the food court. It also has a variety of intercontinental and African dishes. This complex has become a hot spot for travelers and tourists alike. It is located opposite Railway Gbongan-Osogbo Road, Osogbo.
Orisunmibare Market
Located close to Dugbe, Orisunmibare is a popular market in Osogbo where all sorts of goods ranging from food stuff, kitchen utensils, beverages, cereals, refreshments and convenient essentials such as groceries, toiletries etc. are sold in large quantity. The market is not an opened market, shops are arranged in linear form and this makes it easier for the shoppers to walk around and do their shopping. It is located Along Idi-Seke Road, Orisunmibare, Osogbo.
Idi-Seke Market
Reasonably-priced and stocking a wide range of clothes including imported ones, you can find just about any kind of Nigerian traditional attire you need here. Shops are arranged in a linear form along the main road that goes to the royal palace. Address: Royal Palace Road, Osogbo.
Oke-Fia Market
Oke-Fia Market is located along Ilobu-Osogbo road and it is popular for farm producers such as vegetables, yam, beans, and much other similar foodstuffs.
Staying in Osogbo
From battered windowless cells to sumptuous guesthouses, accommodation her covers a wide range; from hostels and basic lodgings clustered around bus stations to luxury resort hotels.
Hotel Heritage International
Located on an expansive acre of land along Gbongan/Ife road and very close to the old Governor?s Office, the hotel offers a unique experience for ?African arts and culture lovers with its built-in gallery. It is located at Osogbo-Gbongan Road, Osogbo, Osu State.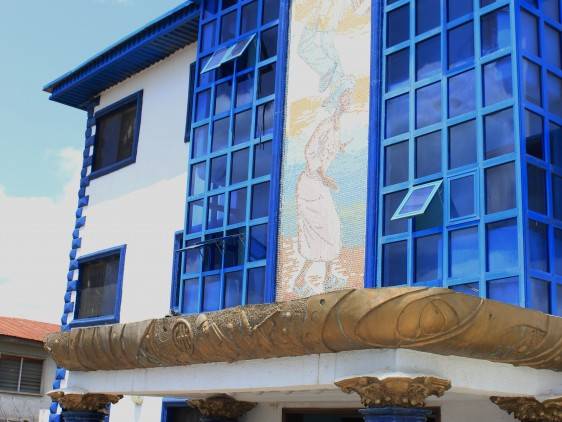 Gazal Holiday Inn
The hotel has more than 50 rooms spanning across three separate buildings, a multi-purpose hall, swimming pool e.t.c It is located at Plot 16, Dada Estate, Iwo Road, Osogbo.?MicCom Golf Hotels & Resort
MicCom Golf Hotels & Resort
This is a private 18 hole golf course with excellent accommodation and superb facilities such as swimming pool, helipad, tennis court e.t.c. It is located at Ibokun Road, Ada, Osogbo, Osun State
Palmcrest Hotels & Suites
The Hotels has 6 comfortable Suites, 4 Executive Double Room, 13 Standard Double Rooms, 14 Double Rooms, 2 Standard Rooms and a Studio Room. ?It is located at Km 3, Osogbo-Gbongan Road, Osogbo.
Leisure Spring Hotels
A modestly and tastefully established to fill the yawning gap in the hospitality industry in Osun State. The hotel is equipped with modern facilities in its alluring and friendly vicinity. ?It is located at Km 5, Iwo/Ibadan Express Way, Osogbo, Osun State.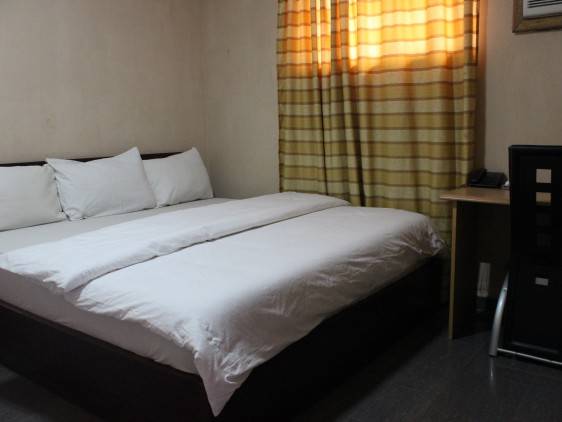 Ripples Motel and Nite Club
Established in 2002 with 35 exclusively furnished rooms and suites, Ripples motel is a good place for comfort relaxation and pleasure when visiting Oshogbo. ?It is Located at Oroki GRA, Osogbo. Tel: N/A
Royal Palace Hotel
Located about 15 minutes drive from Osogbo ? the state capital, the hotel offers visitors privacy and superb comfort. It is located at Osogbo-Ilobu Road, Ilobu.
Royal Spring Holiday Inn
Located in historic towns of Osogbo and Ijabe, the hotel is a perfect destination for travellers looking for relaxation, comfort or adventure. ?It is located at Biket Junction, Ikirun Road, Osogbo.
Nightlife in Osogbo
Being that people businesses are open far into the night in Osogbo, you are sure to find a lot of people on th streets in the night. Thus, Osogbo city has a fairly bubbling nightlife. You just have to know the right places to visit to catch this fun. Finger Licking Restaurant can light up your night. They have exquisite bars and entertaining activities, that are sure to catch the attention of any visitor. Osogbo also has several nightclubs that anyone can visit.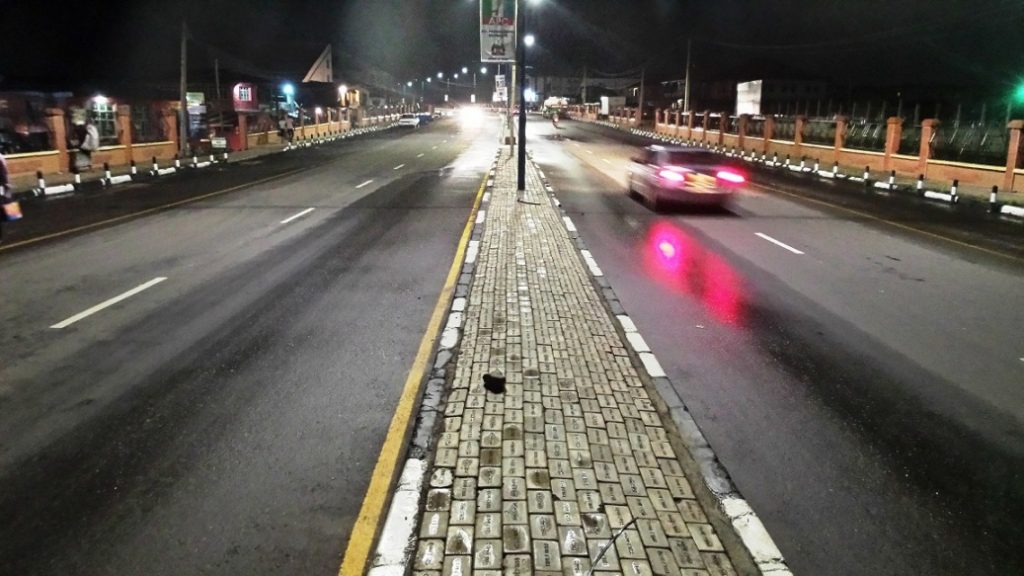 Conclusion
Even though Osgobo City doesn?t have all the trappings of a fully modern city, it?s a place which exudes cultural energy and offers huge excitement. ?Do you ever feel like just getting away from all the hustle and bustle of the regular city? Then, put those feelings into action. Visit Osogbo

People who liked this also like...
Osogbo is the capital of Osun State. It is one of Nigeria?s artistic and cultural centers. It has a population of about 900, 000 and it?s majorly made up of people from the Yoruba ethnic group. Osogbo city has several attractions, which are sure to get the attention of tourists and visitors alike.
Osogbo City, the home of Arts, Festivals and Culture has several attractive places you can visit and things you can do. These places include; Suzanne Wenger House and Centre, Nike Centre for Art and Culture, Sacred Grove of Osun, Osogbo Metal Works, Museum of Arts, Osun Cultural Festival, Nelson Mandela Freedom Park,e.t.c. Osogbo City is not an expensive place to explore as a tourist.