Nsukka City Travel Guide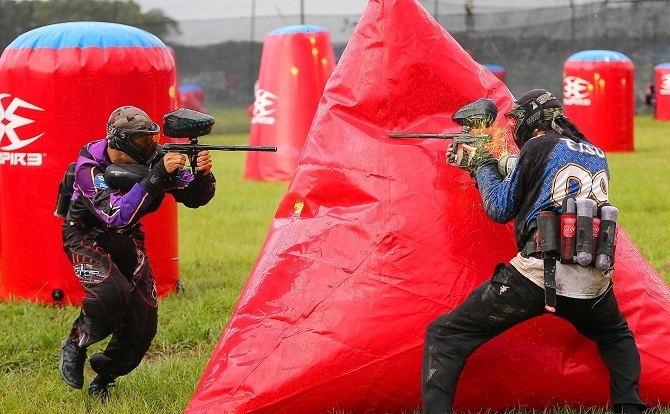 Nsukka is a city located in Enugu State, South Eastern Nigeria, and comprises a number of towns which include Enugu-Ezike, Opi, and Obollo Afor. Nsukka City has a Tropical Savanna Climate with an annual average temperature of 32 degrees centigrade. The City has an estimated land mass of 17.5 square miles with an estimated population of Inhabitants put at about 941,000. Nsukka is home to the renowned University of Nigeria which has till this day remained one of the leading academic Institutions in the country. The town has a number of local cuisines which include the Okpa which is made from bean flour, mixed with ingredients such as palm oil, salt and pepper before being cooked to a semi-solid state plus the Abacha which is made from Cassava cut into small fragments before being mixed with pepper, red oil, and seasoning before being served with Ugba, fried fish, Kpomo, vegetables and garden egg.

The city has a vibrant traditional and cultural heritage as evidenced by several festivals that hold across the length and breadth of the City. Some of these traditional festivals include the Omabe Masquerade Festival, the Onwa Ito festival which involves the slaughtering of several fowls in memory of deceased family members and the Onwa Ise which coincides with the New Yam Festival. Another important event that takes place in the city is the Matriculation and Convocation Ceremonies of the University of Nigeria Nsukka.
How To Get To Nsukka
There are several options which prospective Visitors to Nsukka can explore in getting to the City and these include:
Travelling By Air
Visitors wishing to access Nsukka by Air would have to make use of the Akanu I-beam International Airport, Emene, and Enugu and from there complete the 30 minutes? road drive to Nsukka town through the Nike road axis. The average cost of getting to Nsukka by Air from different parts of Nigeria is 21,000 naira.
Travelling To Nsukka by Road
Several transport companies offer bus shuttle services from different parts of Nigeria to Nsukka. Prominent among these transport companies are the Peace Mass Transit and the Ifesinachi Mass Transit with their fully operational bus parks within the Nsukka City metropolis. Several small shuttle operators also convey people from different parts of Enugu and environs to Nsukka. The average cost of travelling by road to Nsukka is 7,000 naira from the South West region, 10,000 Naira from the North and 1650 naira from the South Eastern parts of the Country.
Travelling To Nsukka By Rail
Nsukka has a rail connection with several neighbouring states in Nigeria including Benue and Kogi States. However, the Railway sector in Nigeria has not been at optimum levels in recent years leading to a decline in the number of persons travelling to Nsukka via Rail transport.
Getting Around In Nsukka
There are a couple of options available to Visitors within Nsukka to move around within the City. These intra-city transportation options include the tricycles known as ?Keke napep?, the minibuses, and the taxi shuttle service providers and the commercial motorcycle riders known as ?Okada?. The average cost of these intra-city transport options is 150 naira. However, if the tricycles or taxi cabs are hired for personalized services, the costs increase to between 500-1000 naira. Visitors who wish to move around Nsukka town with motorbikes should endeavour to wear safety helmets to avoid serious head injuries in the event of a crash occurring.
Things To Do
There are a number of fun-filled and rewarding activities which Visitors to Nsukka can enjoy during their stay in the city. From going shopping to visiting City landmarks, the City of Nsukka offers great entertainment for travellers.
Free Things To Do
Visitors to Nsukka who are on a limited Budget can nevertheless derive as much fun as possible without having to spend through their noses by engaging in the following activities.
Visiting the City Landmarks such as the University of Nigeria
Worshipping at religious centres such as the St. Johns Anglican Church
Participate in the City?s prestigious festivals such as the Onwa Ise and the New Yam festival.
How To Spend 48 Hours The City
Apparently, forty-eight hours is such a little time for a Visitor to Nsukka to fully savour the pleasures the City has to offer. Nevertheless, the following guide provides Visitors to Nsukka who are on a limited time schedule the necessary guidance on how to fully enjoy their short stay.
Explore tourist attractions such as the Onuiyi Haven and the Opi Lake Complex
Go on a shopping spree across the City?s markets and shopping centres
Enjoy a taxi Ride across the City metropolis
Get treated to great tasting homegrown delicacies like the famous Okpa and Abacha which is also known as African Salad.
Go clubbing or unwind at a pub or lounge
Lodge in a cosy Hotel.
Where To Shop In Nsukka
Nsukka provides Visitors with an array of shopping centres and Markets from which they can access their desired wares. These shopping Malls include
The Bethany Shopping Plaza
This plaza, located in the Heart of the town where groceries, household items, and other things can be purchased by the Visitor.
The Benima Mall
The Benima mall is located at Ihe. This shopping Mall offers both edible and non-edible items at favourable prices. Other Shopping Centers in Nsukka include:
The Peace Plaza
Midtown Plaza and the Chinedu Plaza.
Markets in Nsukka include:
The Ogige Main Market
This market is in the heart of Owere Nsukka. Buyers from this Market get access to various kinds of foodstuff amongst other items.
The Orba Main Market
A big market located in Orba Nsukka offers foodstuff, cheap clothing, and other commodities at affordable prices. Other markets in Nsukka include:
Otobo Umuezeobi,?Umudiaka and Amogwu Market.
Places To Eat In Nsukka
Nsukka has a number of spots where Visitors can sample a taste of the city?s amazing cuisines plus other foreign dishes. The city?s popular foods, Okpa and Abacha, mostly sold by hawkers and roadside food vendors. Although these plus other meals can also be gotten from the conventional restaurants within the city. Some of these restaurants include: The Chitis Restaurant in Akenzua Refectory of the University of Nigeria. Students and Staff of the University plus Visitors are treated to a Menu of dishes and snacks. May Fine Restaurant located along New Market Road serves a range of local and foreign dishes plus pastries. Other popular Eateries in Nsukka include: Mr Biggs and the PG Refectory. The average cost of a plate of food from the highbrow restaurants is 750 naira while the average cost of a plate of food from hawkers and roadside food vendors in Nsukka is 250 naira.
Places Of Interest In Nsukka
There are several interesting sights for Visitors to behold in Nsukka and these include: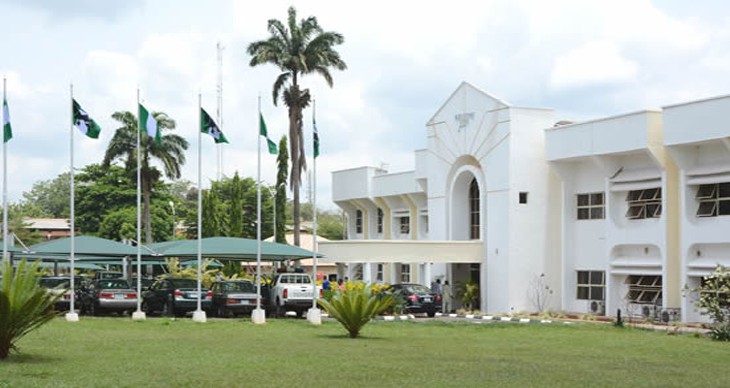 The University of Nigeria Nsukka which is the Country?s most prestigious Tertiary Institution The Opi Lake Complex which has a total of 8 natural lakes that form a waterfall. Onuiyi Haven which was the place of Abode of Nigeria?s first President, Dr Nnamdi Azikiwe The St. Paul?s Cathedral Church which is a gigantic Architectural Masterpiece that can accommodate hundreds of worshippers at the same time.
Staying In Nsukka
The City of Nsukka offers Visitors a plethora of lodging facilities that cut across all budget strengths. Low Budget Hotels. Hotels in this category include:
Located along the Enugu Road where services such as air-conditioned rooms, private bathrooms, and regular power supply are on offer
One can find this hotel at No. 45 Ibagna Road. Services on offer here include Flat screen television sets and reliable security.
The average cost for Hotels in this category is 3,000 naira for a night?s lodging.
Medium Cost Hotels. Hotels in Nsukka which fall under this Category include:
located at plot 54A Old GRA. This Hotel offers modest hospitality services plus an artwork gallery at moderate prices.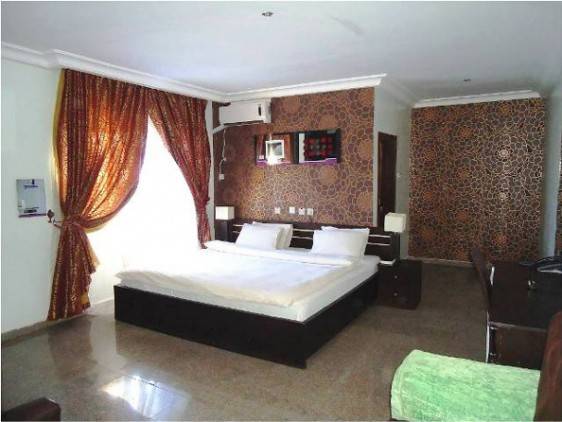 situated along old GRA Road which offers guests spacious rooms with king sized beds, sofa, and Air conditioning.
The average cost of Hotels in this Category is 6000 naira.
High-Budget Hotels the average cost of Hotels in this Category is 13,000 naira.?These include:
located in the heart of town and offers a variety of excellent Hotel facilities including a Swimming pool and an Events Hall

People Who Like Nsukka Also Like...
Enugu, nicknamed the ?coal city? is the capital of Enugu state in South-Eastern Nigeria. The city is popular for its cuisine, robust industries and of course, the local palm wine. Despite this, there?s a lot many people don?t know about Enugu. But of course, it?s never too late to learn.
This is the Capital City of Imo State; home to a Federal University, a State-owned University, and government and private owned institutions plus a great number of Hotels and Nightclubs. Care to know to free things to do in the town? Look no further.