How To Spend 48 Hours In Nnewi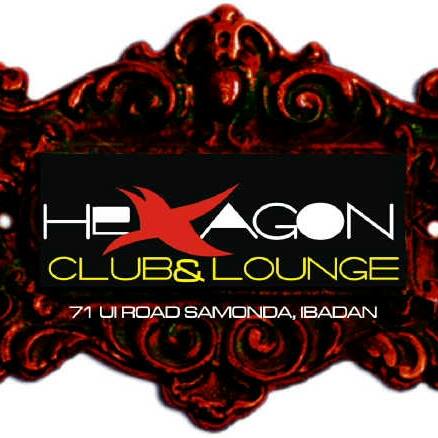 Located in Anambra State. Nnewi is presently regarded as the second largest city in Anambra State. It encompasses 2 local government areas; Nnewi North and South. With an estimated population of 391,227 according to the 2006 Nigerian census. Rich in agricultural produce and is the epicentre of business trade. It has the privilege of housing the first domestic automobile manufacturing plant. It is home to a number of companies like Innoson Motors, Ibeto, Cento Group, John White Industries among others. The main occupation of the people is trading and farming. The new yam eating is a regular cultural festival that the Nnewi people celebrate at the end of the month of?August.

48 Hours in Nnewi: Day 1
When you visit Nnewi, in order to fully enjoy your stay, short as it may be, you would need to find an accommodation at a place that would enable you to easily move around the city, in addition to giving you maximum comfort and satisfaction. Thus, staying at hotels like
Swiss Park Hotel and Suites
,
Beverly Hills Resort & Hotel
,
Hotel De Robin
, which are strategically located in Nnewi, can ensure that you get optimum comfort and ease of movement around the Nnewi city.
Morning: Breakfast and Visiting The Igwe?s Palace
For a well prepared toothsome breakfast meal, you should visit Tetrazzini restaurant, located at 77, Onitsha Road, Nnewi North, Nnewi. It is presently one of the best restaurants in Nnewi that offers continental dishes. After taking your breakfast, you should pay a visit to the Palace of the Igwe of Nnewi who has reigned for over 50 years. If you like the idea of getting a comprehensive history of Nnewi?s past. There is so much to see and learn about Nnewi's cultural history at the Palace of the Igwe.
Afternoon: Lunch and the New Yam Festival
You should visit local restaurants like Ogechukwu Evergreen Restaurant, as it would be nice to taste some of the local dishes eaten by the natives of Nnewi. It offers local dishes like Nkwobi, Abacha, Isiewu etc. In the event that you visit Nnewi in August, spending your afternoon at the New Yam Festival celebration would be a great experience for you. The festival is popular in?East Nigeria and is celebrated by communities in Igboland, including Nnewi. It is a long surviving ceremony of the Nnewi people that ushers a new season of new yam produce,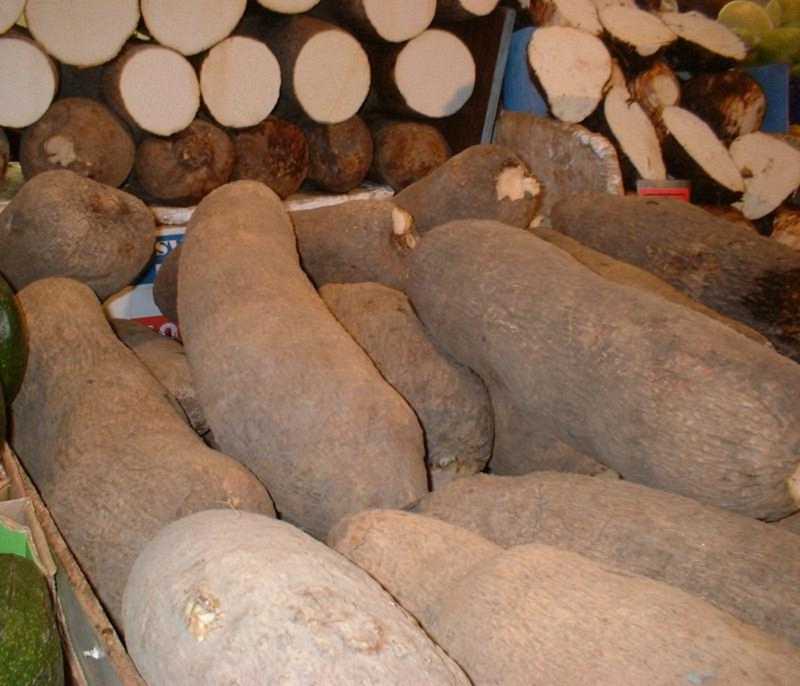 Evening: Dinner and the Bar Experience
For your dinner, visiting a restaurant or Bar to take a plate of pepper soup would be ideal. You could also take this alongside a drink of your choice. Restaurants/Bars like De Global Marantha, Egbeoku.are sure to meet your needs and bring a smooth end to your day. In the event that you don?t really want to go out for dinner, most hotels in Nnewi have a restaurant or bar so you could simply visit the bar located at your hotel etc. The cool music played at the bar would surely make you feel relaxed.
48 Hours In Nnewi: Day 2
Morning: Breakfast and The Tower Experience
Visit Mr Bigg?s for your breakfast, as Mr Bigg?s is known for preparing excellent continental food items as well as pastries. Nnewi actually has two branches of Mr Bigg?s, located at almost to opposite sides of the city so that wherever it is you are, it's quite?impossible to find Mr?Bigg?s Restaurant. After eating your breakfast at Mr Bigg?s, visit the tower of Nnewi, known as the Dike?s Ancient War Tower. It is located at Ukpor Town, Nnewi South Local Government Area of Anambra State. It is a 20-feet building with three floors, a ladder and spy holes which are visible from the outside. The Dike Ancient War Tower is a living proof of the ingenuity of the Igbo people that lived during the early years. It is a reminder of the surviving mechanisms devised by people that lived in that era. As such it is an important site for tourism in Nnewi. The Dike Ancient War Tower enables you to learn about ancient Igbo history. You should also climb the ladder on the tower, from where you will be able to see the neighboring communities. Recently, Dike Ancient War Tower has been reduced in height in a bid to enable its preservation as a historical monument
Afternoon: Lunch, A Tour, and Shopping
Visit Kitchen De Royale for your afternoon meal. It is located at 20, Igwe Orizu Road, Nnewi North, Anambra. It offers you the opportunity to buy local dishes like Ofe Onugbu, Ofe Akwu and fast food services.?After taking you lunch, take a quick tour of the Innoson Motors. You would find it an interesting adventure, to visit Innoson Motors, Nigeria?s only company that manufactures cars. Innoson Motors runs a plant in Nnewi and 70% of its cars are produced indigenously, while the rest of the car inventory is imported. After taking a tour of Innoson Motors, visit the Ikedife City Centre, in order to do some last minute shopping. You can buy items like clothes, bags, shoes, food items at this place.
Evening: Dinner and the Spring of Life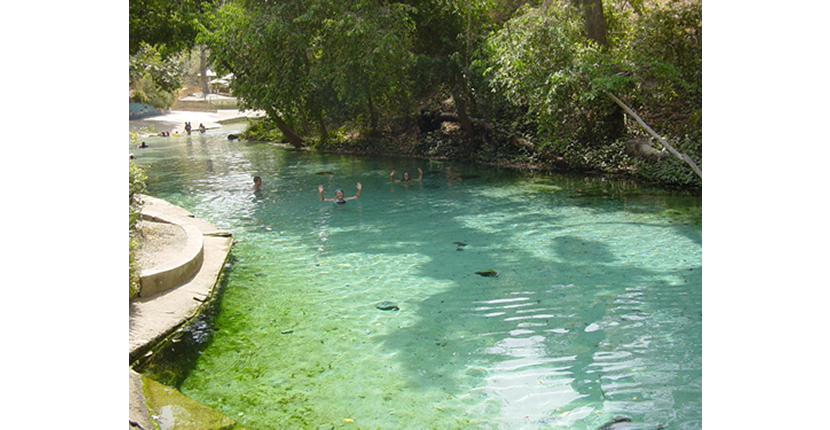 Visiting the Okpu Anan Springs is a good way to bring your Nnewi adventure to a climax. The Okpu Anan Springs is located in Nnewi South Local Government Area of Anambra State. The spring whose origin is untraceable flows out of a large boulder engrafted in a cliff. It is believed to have some of the cleanest waters to be found across that region in Anambra state. Okpu Anan Natural Spring will afford you the opportunity to camp with friends and family, go on a fishing cruise, climb the fleet of stairs that lead to the stream etc. The Ukpor people residing in the region where the stream is located are very proud of the mysterious spring, as they proudly take visitors on a tour around the stream. After enjoying a cool evening at the Springs, visit the bar/restaurant located at your hotel in order to relax and bring your adventure to a beautiful end. You are sure to ensure the music and meal. In the event that your hotel doesn?t have a bar/restaurant, you can visit De Global Marantha in order to enjoy the bar experience.
Conclusion
Due to the hard work and industry of her indigenes, Nnewi is a moderately developing city. Thus, it?s not a surprise that the first car manufacturing company is in the city. Fast becoming a travel destination for tourists paying a visit to Igboland.?You should visit Nnewi and enjoy a trip to?the mesmeric city, pick up?your calendar and choose the date for your trip.
People that like this post also like...
Umuahia is the capital city of Abia State in southeastern Nigeria. The city located along the railroad lies between Port Harcourt to Umuahia's south and Enugu city to its north. Umuahia, well known for being an agricultural market center. It is also a railway collection point for crops such as yams, cassava, corn (maize), taro, citrus fruits, and palm oil and kernels.
Owerri, the capital city of Imo State Located in the South-Eastern part of Nigeria. It is a central part of what makes up Igboland. The major religion in Owerri is Christianity, although there are also a good number of traditional worshippers. It produces agricultural products like yams, cassava, corn, rubber and palm products. Owerri also has crude oil and natural gas reserves.
An activity-packed destination featuring culture, outdoor activities, fine museums, attractions and miles of beaches, Uyo presents a picture of enchanting coastal, mangrove forest, beautiful?sandy?beach resorts, and other interesting places one can visit. Whether you?re an adventure seeker, movie lover, golfer, foodie, shopaholic or collector of random facts, you will find there are so many things to do while visiting.