How to spend 48 Hours in Lagos
The buzzing,?energetic and fast-paced city of Lagos may seem a little overwhelming, especially if you only have a few days to stay. If you're in Lagos for only a weekend or a few days and still want to get to enjoy all that the city has to offer, don't fret, we're here to help out. Here's a simple guide to 48 hours of fun in Lagos!
48 HOURS IN LAGOS: DAY 1
Your Lagos experience begins at Murtala Mohammed International Airport, which is located in Ikeja, the state capital. From the airport, you can easily get a taxi to any location. There are different types of cabs available - 'Yellow and Black' painted cabs, these are?general cabs for the Lagos metropolis. The blue cabs service the airport and its environs, other informal cab services are available but the safety of these cabs is not assured.
There are also online cab hiring services at your disposal and you can be sure that the cab fare is reasonable. Some of the online cab services available in Lagos are Uber, Taxify and Smart Cab. There are many hotels close to the airport, such as?
Ibis Hotel
, ?
Swiss International D'Palms Airport Hotel
, and?
Jeromes Garden and Suites
. However, to make the most out of your 48-hour stay, we recommend that you stay in Lagos Island, areas like?Ikoyi, Victoria Island or Lekki. These areas are close to most of the places of interest in Lagos. As an added bonus, Lagos Island has the best infrastructure and offers an overall living experience. A wide range of hotels are available in Lagos Island, they include?
Golden Palm Resort
,
Limeridge Hotels
, and
Travel House Lekki
. ?You may also sublet an apartment for a few days in 1004 and others.

Morning: Breakfast from around?the World
Lagos is a place where various cultures meet, the food also reflects this. You can enjoy breakfast from around the world in Africa's most populated city. If you're looking for a classic full English breakfast, we recommend The Foundry. It is located on upscale Victoria Island and serves baked beans, sausages and toast with all the other English fixings, you'll?feel like you are in London.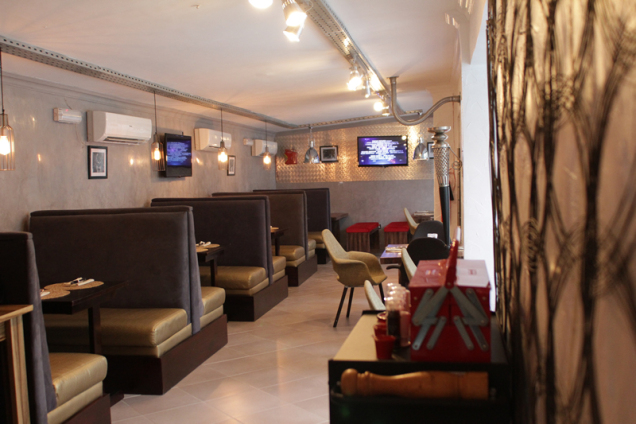 The Foundry opens from 8:00 AM.
Afternoon: For the Art and Kulture
Victoria Island is very popular for its?numerous businesses, upscale hotels, good restaurants,?and great?relaxation spots. Among these great places in Victoria Island is TerraKulture.?
TerraKulture is an arts and culture centre in Lagos,?hosting exhibitions of Nigerian art, theatre and book readings. TerraKulture gives a 360-degree view of the contemporary art scene in Lagos. If you happen to be in Lagos during the annual the Taruwa festival of Performing Arts which takes place in June, make sure you soak in all the "
Kulture" on display.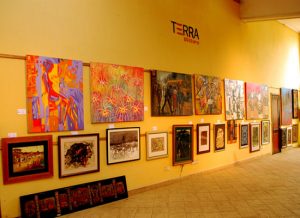 It also has an exquisite?restaurant, the Terra Food Lounge, ?so you can kill two birds with one stone. ?The Terra Food Lounge serves finely prepared Nigeria food and cuisine from around the world.??We recommend you try the 'Efo riro'?which is made from fresh spinach(shoko or tete), and is best eaten with morsels such as?amala, eba, fufu, or?semovita?.?
Terra Food Lounge offers?fresh palm wine, the indigenous drink of the people. ?They also serve a ?variety of assorted spirits and cocktails like Escudo Rojo, Motton cadet, Two Ocean and Santero.
Evening: By the Beach
Hard Rock Cafe
Lagos, similar to the other outlets of this franchise in various cities, it does not disappoint. It is located in Oniru Estate, Victoria Island. Hard Rock Cafe offers live music and great food and drinks. You can also enjoy the ocean view and feel the wind as it caresses your skin.?The cafe comes alive late in the night to early hours of the morning. Experience the nightlife here or try visiting?
Elegushi Beach
?if it's a weekend for a different feel of the Lagos night scene.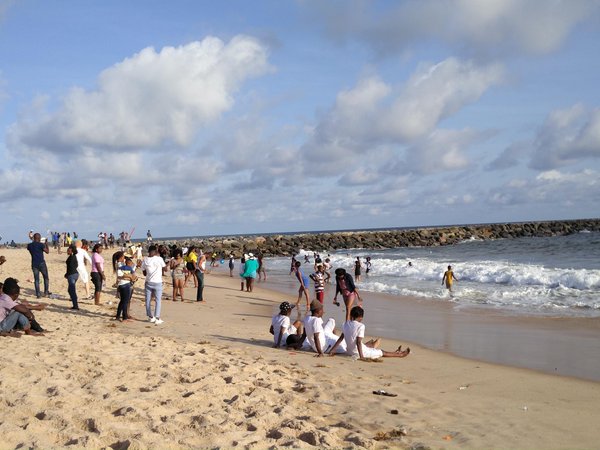 Elegushi Beach is one of the most popular beaches of Lagos, located in Lekki. It is especially known for its night time vibes with the horses, drink and pulsating music. There are various spots and lounges you can choose to stay or you can decide to set up camp along the shoreline with a picnic mat. To get the best out of your Elegushi night experience, make sure you go with a group of people. The entrance fee to the beach is N1,000 per person and the N200 for parking if you arrive with a personal car. If you visit Elegushi, be sure to try the spicy?
suya ?
(a local beef kebab), pepper soup,
isiewu,?nkwobi
(both local goat meat dishes)
?
and other finger foods. There also various hawkers selling trinkets and souvenirs.
48 HOURS IN LAGOS: DAY 2
Morning: A taste of nature
Enjoy the breakfast buffet at?Sao Caf?. The cafe is located in Lekki and offers both local and continental breakfasts. After your savoury breakfast, head over to the Lekki Conservation Centre for a beautiful touch of nature.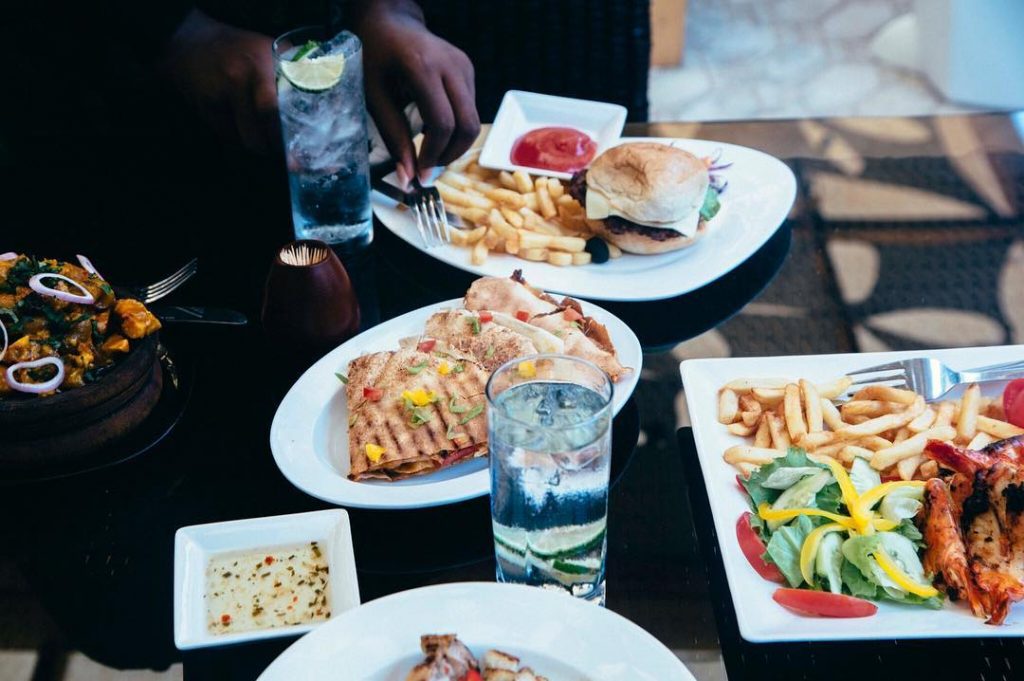 The Lekki Conservation Center, located on the Peninsula, is one of Africa?s prominent and most diverse urban nature parks. The centre is divided into different parts - Tree House, Bird Hide, Swamp Look-Out, Rotunda, Koi and Tilapia ponds. ?There are gazebos, jungle gym, family huts and barbeque grills also available.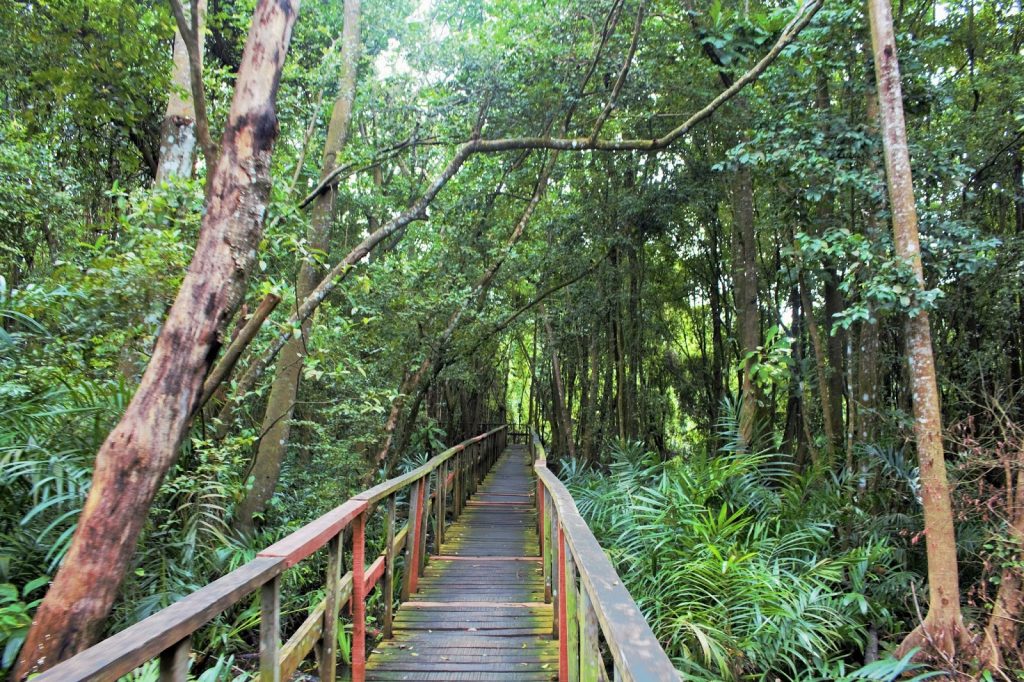 The park opens at 8:30 am and the gate fee is N1,000.
Afternoon: At the City Centre
Head over to Ikeja City Mall for a 360-degree shopping experience. Various retail shops are available at the mall, such as Shoprite, PEP, Maybelline, Woodin, Mango, Oba Light, MRP, Red Tag, Max, etc.
?You can also catch a movie after you're done shopping at the mall. Ikeja City?
Mall's food court plays hosts to a variety of local and international food and drinks outlets such as KFC, Steers, Mugg & Bean, Sharwarma & Co, Debonairs, Bheerhugz, etc.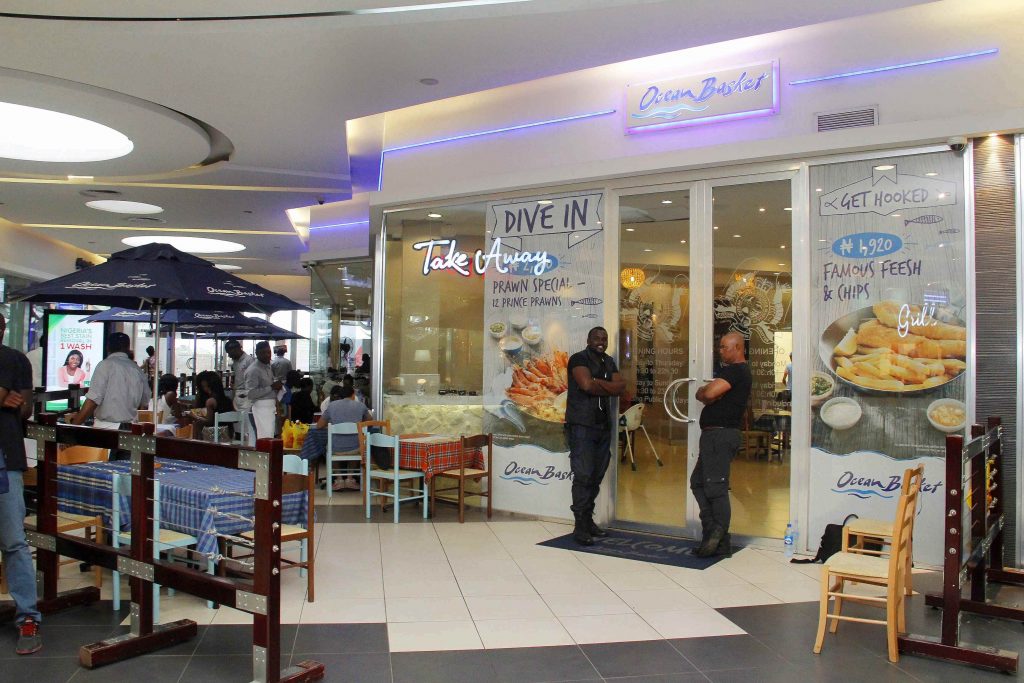 We recommend that you have lunch at Ocean Basket. It
?is a seafood and sushi restaurant that offers beautifully prepared meals with superb service. Ocean Basket is a great place to eat if you are with a group of friends. The menu comprises of Oysters, Mussels, Prawns, Calamari, Squid and many other seafood delicacies.

Evening: The shrine
Your visit to Lagos is not complete without a visit to the famous "Fela shrine" in Ikeja. The New Africa Shrine was built in 1970 to celebrate our rich culture of music. Noted as the home of Fela Anikulapo Kuti who fought for freedom of speech and justice for the people. The shrine serves as the location for the annual Felabration music festival. It also showcases photo galleries of Fela and music performances by Femi Kuti and Seun Kuti when they are
?in the country, on Tuesdays and Thursdays, Fridays and Sundays. You may choose to go back to your hotel on the Island or lodge somewhere in Ikeja which is closer to the airport because it makes things much easier?especially when you need to catch your flight out of Lagos. Though you can't get to know the whole city in two days, you can, however, get a taste.
People who like this post also like...
Akure,?which is the capital city of the Ondo state, is one of the most important cities of Nigeria. It is about 700?km Southwest of?
Abuja
?and 311?km north of?
Lagos State
. Akure is the trade centre for a farming region where cocoa, yams, cassava, corn and tobacco are grown. While Akure City is a major trading point and city centre, it is also a destination point for people looking to experience the attractions around Akure City such as the Idanre Hills, Owo Museum of Antiques, Ebomi Lake Tourist Center and Igbo Olodumare while staying in the centralized more urban Akure City.
Ibadan, the capital of Oyo State, located in the South-Western part of Nigeria. Although majorly occupied by the Yorubas, the languages spoken include Yoruba and English. Ibadan often regarded as both the largest and most populous city in Nigeria. Ibadan has a couple of tourist attraction centres as well as shopping malls, restaurants and cinemas, which can create long-lasting memories for you and leave you asking for more.
Ado Ekiti, popularly called Ado, is the capital of Ekiti State. Located in the South Western part of Nigeria. It is predominantly occupied by the Ekitis, a sub-ethnic group of the Yorubas. The city is the trade centre in a farming region where yams, cassava, grain, cotton, and tobacco are grown. Christianity, Islam and traditional religions are all practised. Despite the presence of the State Government, Ado Ekiti is also administered by Kings.