Free Things To Do In Umuahia City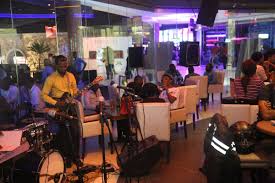 Umuahia, the capital city of Abia State, is located in South Eastern Nigeria. Umuahia is located along the railroad that lies between Port Harcourt to Umuahia's south and Enugu city to its north. Umuahia is known as a place where a lot of agricultural activities take place. It is also a railway collection point for crops such as yams, cassava, corn (maize), taro, citrus fruits, palm oil, and kernels. According to a census conducted in 2006, Umuahia is estimated to have a population of about 359, 230. Umuahia is predominantly made up of the Igbos. This city has several tourists attractions which include Akwete Cloth Production House, National War Museum, Abia Tower, Ekpe Festival, New Yam Festival, the Gate of Umuahia, Ojukwu's Bunker and Kwa Ibo River. Umuahia City is a nice travel destination for tourists, as it is a city where you can have loads of fun, without spending tons of cash.


Visit the Akwete Production Hub
Akwete Cloth, which was originally referred to as ?Akwa Miri? (Cloth of the water or Towel) is a unique hand woven Igbo fabric. Akwete cloth weaving is said to be as old as the Igbo nation. The history of the Akwete Cloth can be traced to the exploits of the legendary Weaver Dada Nwakwata, who was said to have imported threads in an array of vibrant colors from England and India and began weaving designs of her invention, after studying the heavily ornamented cloth. The textile production house is located at Akwete, which is just a few kilometers from Umuahia. Akwete cloth comes in different colors and designs. It is a?fabric woven in multicolored designs like red and black or red and yellow. The Akwete Cloth is the Igbo counterpart of the Aso Oke Cloth, produced by the Yorubas. The Akwete Production house has over time attracted a lot of Tourists, who find the process of the cloth weaving very engaging and eye-catching.
Attend the Ekpe Festival
The Ekpe Festival, which has existed for millenniums, is a significant celebration carried out in the month of January by the people of Umuahia. It involves so many kinds of Ekpe masquerades performing different kinds of cultural dance. Male and female dress in their cultural attire, with the males wearing a piece of "George (wrapper)" to make up for the cultural attire. Male children who have been conscripted into Ekpe masquerade, and are skilled in playing the cultural music, show their expertise in their culture while the masquerade performs the dancing. Tourists would enjoy?the performances of the masquerade, players and other individual dancers. Tourists also donate money to. Over time, both indigenes and foreigners have been known to participate in this festival.
Make it a Date at the New Yam Festival
This is a very important yearly event in any Igbo community, celebrated at the beginning of August. It is a festival that depicts the prominence of yam in the social-cultural life of Igbo people. All old tubers of yam (from the preceding year) are either eaten or done away with, on the evening prior to the day of the festival. This is done based on the belief that they must begin the year with palatable tubers of yam, which have just been produced. The New Yam Festival, which is celebrated at the end of August, is marked by festivities. These festivities normally include a lot of entertainment including the performance of ceremonial rites by the Igwe (King), cultural dances by Igbo men, women and their children as well as a display of Igbo cultural activities like folk dances, masquerades, parades, and parties. The New Yam Festival is especially enjoyable in Umuahia because it's a large producer of oil palm which is used to eat the yam.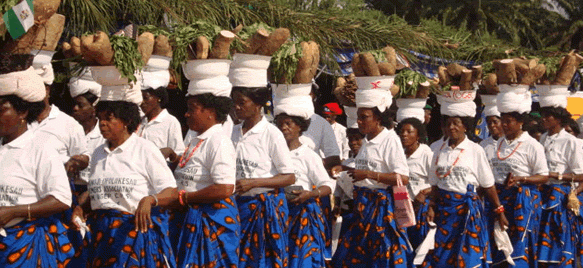 Spend Some Time at the Gate of Umuahia
The gate of Umuahia is actually not a gate. It's just what they call the grand market located at the center of the city. Apart from being a market, it's also a stop for various commuters traveling to and from various places in the Southeast. It is important for any tourists visiting Umuahia to spend some time at the Gate of Umuahia, as it would afford them the opportunity to have a comprehensive picture of what life in Umuahia is. Tourists are sure to enjoy the sights and sounds at the ever busy Umuahia Gate.
Go Window Shopping at the Shoprite Abia Mall
Located at Ukwala Street, Umuahia, Abia State, this is about the biggest and best spot to shop in Umuahia. Items ranging from clothing to food and drink items, to electronics etc. can all be found at this mall. The mall is known for offering good quality products. It is a good place to find both made-in-Nigeria products and foreign products. Whether or not you have money to shop there, visitors are allowed to go there and do some window shopping. Also, visitors are allowed to take pictures of themselves in this beautifully designed mall.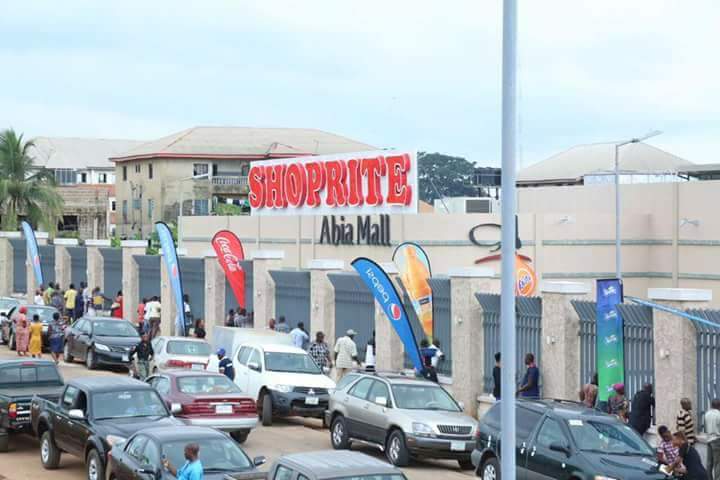 Take a Picture at the Abia Tower
Since its creation in 1991, this concrete tower, which stands in the middle of the Port Harcourt/Enugu expressway, has remained a significant as well as a grand work of architecture in Umuahia, Abia State. This gigantic tower, which is built in Gothic cathedral designs with a concave metallic arch, is the first structure that welcomes you into Umuahia Abia State. The accuracy of the design and painting of this tower reflects the calmness and peace in Umuahia. Also, the inscription on the tower, which reads ?Welcome to Abia: God?s Own State?, tends to make visitors to Umuahia feel welcome to this City and Abia State as a whole. The Abia Tower is graced with a pleasant arrangement of flowers. It is a perfect site for tourists to have those picture-perfect moments.

People who liked this also liked...
Umuahia, the capital of Abia State,? is located along the railroad that lies between Port Harcourt to Umuahia?s south and Enugu city to its north. Well known for being an agricultural market center, it has also a railway collection point for crops such as yams, cassava, palm kernel, e.t.c. The city is predominantly made up of the Igbos, but welcomes all and sundry to its abode.
Orlu?is the second largest city in Imo state, South Eastern Nigeria.?The city is ridden with the most prominent markets in the region among which is the Imo International Market which houses one of the most influential pharmaceutical markets in the whole of West African and boats of enviable landmarks and tourist attractions.